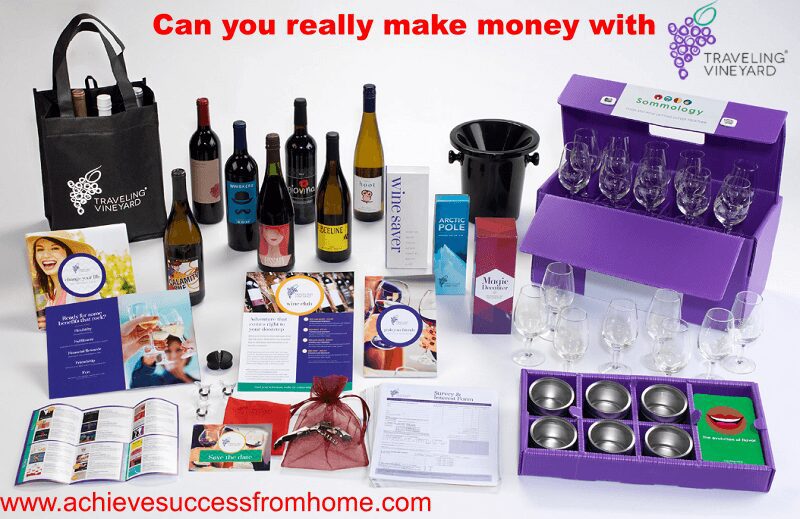 Welcome to this "Traveling Vineyard Review".
Traveling Vineyard has gone through some drastic changes over the years but does that mean they are in a better place today?
We all love a glass of wine, don't we? Especially with our meals! I know I do, so could this wine tasting party planner be something that we have been looking for?
A simple concept, create a party, get people drunk then get them to purchase every conceivable bottle. If only it was that simple!
No, seriously, Traveling Vineyard is a party planning network marketing business, selling and promoting a select range of wines through their associates or "Wine Guides" as they are commonly known.
You get to taste the wines first before you decide to purchase, which means you are purchasing what you like and not some random selection in your local supermarket.
The wine industry is a massive market and the potential could be a big money-spinner for some?
As wine is a consumable item, find your customers who love the wines and then hopefully repeat orders, or that's the theory anyway.
That's OK with your family and friends and should be an easy sell (because it's alcohol and everybody loves a good time) but what happens when your family and friends are no longer your customers?
So, for all you prospective wine tasters, let's see what we can uncover in this Traveling Vineyard MLM review.
---
[Affiliate Disclosure: This post may contain affiliate links which means I may earn a small commission if you purchase anything through one of the links. However, this will not affect what you pay!]
---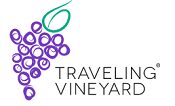 Product: Traveling Vineyard LLC
Location:  US
Founder: Richard Libby
Founded: The company was originally founded in 2001 and taken over by Richard Libby in 2010 and restructured.
Website: www.travelingvineyard.com
Product description: A party planning MLM, promoting and selling wine along with a business opportunity.
Cost to join: $49 = Virtual wine guide                                                                                                           $99 = Essentials success kit                                                                                                    $179 = The complete success kit
These join up costs will be discussed later on
Price of products: $1 – $119.94 – Wine $16.99 – $29.99
Best For: Experienced network marketers and lovers of wine.
Recommended: I wouldn't recommend this type of business to a newbie looking to make a living online.
Synopsis: Traveling Vineyard was reborn in 2010 when the business was going through chapter 7 and bankruptcy.
---
Internal Summary and Navigation
---
What is Traveling Vineyard about and who are the founders?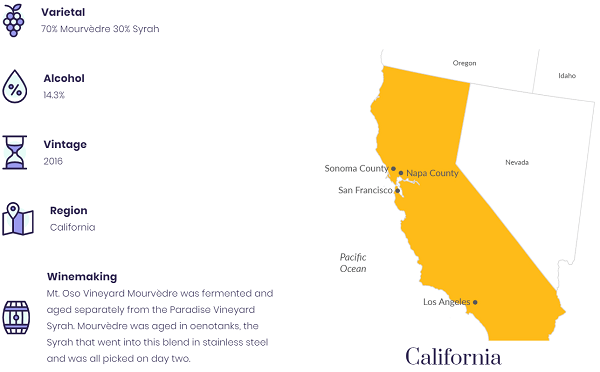 Traveling Vineyard is a company with a little bit of history since it was initially founded in 2001 but struggling as it was then, went into administration, declaring chapter 7 in April 2010.
In November the same year, Richard Libby along with a consortium purchased the Travelling Vineyard assets out of bankruptcy.
As of today, they are a flourishing business with well over 5000 associates or wine guides (as they are known) across over 40 states in the US.
Only 40 states you might be thinking, well there are certain states that are still living in the dark ages where direct selling and shipping of alcohol to consumers is either restricted or completely prohibited.
Currently based in Ipswich, Massachusetts, US.
Check out what the owner has to say in this short promotional video.
Giving Back is always a great thing
Is Traveling Vineyard incredibly generous? I would say so and since around 2013 Traveling Vineyard has supported varies charity organisations through designating certain wines to certain causes.
Living beyond breast cancer or LBBC
This was brought to the attention of Traveling Vineyard when one of their own wine guides died of breast cancer in 2013 and more recently a wine guide and friend in 2019.
Dedicated as the charity wine to this cause is the Rayado Cabernet Sauvignon which is obviously going to be a stayer on their website.
A very worthy cause.
American Brain Tumour Association or ABTA
Yet again, a Traveling Vineyard wine guide and friend passed away due to a brain tumour.
Bella Mente is the chosen wine for this charity and since 2015 has raised over $100,000.
National Military Family Association or NMFA
I can't stress how important these charities are especially this current one as we all know just how much governments turn against or forget about these individuals who serve their countries and expect nothing in return.
Sky Blossom is the chosen wine for this charity organisation.
---
Let's look at the Traveling Vineyard products range
The products on offer are not extensive but more selective and therefore probably not what you would find in your local wine store.
A little on the pricey side compared
to your local store but some come with good pedigrees and have won awards.
Such as the Traveling Vineyard Activist, priced at $28.99 and the Tria Reserve priced at $19.99.
The year 2016 was the coolest in recent times and the wines were very promising, so a bit of a bargain here for a 4+-year-old wine.
---
The Traveling Vineyard product range can be found within the categories listed below…
Red
White
Semi-Sweet
Sweet and Fizzy
Accessories
Success Kit
As of this review, there are currently 36 products showcased on the Traveling Vineyard website, with some products, replaced in keeping with making the selection fresh and current.
---
For a closer look at the Traveling Vineyard products with current prices…
You can check out the full range of wines on their website by clicking here.
You can also use this time to check out Traveling Vineyard to see if the business opportunity might be of interest to you.
---
Traveling Vineyard Business Opportunity – What you need to know
Like with all MLMs businesses you can make money…
By purchasing the products yourself.
By selling to interested customers.
By recruiting others and building a sales team.
To progress in any business, especially an MLM you have to recruit others in order to advance and make more money.
The major difficulty is training your team especially as you may not have any experience in the first place.
In any MLM they try to convince you to get family and friends involved which is not good at all.
For you to advance, your team has to make sales and initially will come with good intentions but very quickly will see that it is not easy, and then they will end up leaving.
Here the circle continues, where you will have to recruit others to replace the ones left and expand your sales team. Eventually, you will end up leaving!
---
But first, you have to become a member or wine guide as they are known in Traveling Vineyard.
This can be done in one of three ways.
Virtual Wine Guide Kit – $49 
Everything to get your home business
started online
One 3 bottle Sip Kit
Personal shopping website ready to go (the month you join is free), then $15.95 a month thereafter
Personal "Tasting Room" back office with access to marketing materials, training, and one on one support
10% wine discount on personal orders and Rewined
Enrollment in Fast Start and potential to earn $225 in wine rewards in your first 100 days
Essential Success Kit – $99
All the essentials to get you started with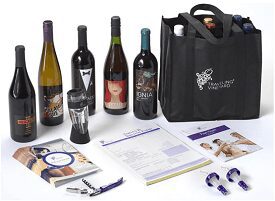 your first wine-tasting parties, with a case of different wines valued at $225.
Which includes…
2 Tasting Set Credits (10 bottles of wine)
Magic Decanter Aerator
Stainless Steel Waiter's Style Corkscrew
2 Part Survey and Interest Form (Pack 50)
6 Bottle tote
2 wine pourers
Hosting Brochure (Pack 25)
 Fast Start Guide
Plus 3 months personal website @ $15.95/month saving of $47.85
Success Kit – $175
This is the Traveling Vineyards complete kit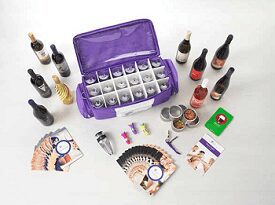 to get you started on what they call your fast track.
Which includes…
2 Tasting Set Credits (10 bottles of wine)
18 Tasting Glasses
18 Glass Carrying Cases
Magic Decanter Aerator
Stainless Steel Waiter's Style Corkscrew
2 Wine Pourers
6 Sommology Tins
Sommology Education Cards
2 Part Survey and Interest Forms (Pack 50)
6 Bottle Tote
Hosting Brochure (Pack 25)
Team Building Brochure (Pack 25)
Fast Start Guide
Plus 3 months personal website @ $15.95/month saving of $47.85
The science behind pairing wine with food or food with wine is termed as Sommology, and there is a whole lot of information that you can find on their website.
Recurring costs
What you have to take into consideration is the cost of replenishing your selection of wines for the next wine-tasting party, along with the food that you have to provide, not to mention all the preparation it will take too.
---
Traveling Vineyard's commission table
How you get paid is all done on a commission basis.
As you can see by the table below, there are 5 levels of commissions starting from 15% right up to 35%.

Obviously, the commission rates increase the more sales you make but as the products are on the low side in terms of price, then you are going to have to shift high volumes to achieve the higher rates.
To achieve a 35% commission means selling 150 bottles of their most expensive wines, so you might feel that this is achievable.
Maintaining those commission rates is also going to be challenging.
---
10 additional ways you can get paid as a Traveling Vineyard wine guide
Personal marketing fees
Personal bonuses
Management bonuses
Fast Start Bonuses
Early Promotion Bonuses
Team Leader Promotional Bonuses
Director Promotional Bonuses
Leadership Bonuses
Generation Overrides
Director Leg Pool Bonuses
I won't be going into details here, as there is a lot to cover and quite complex, to say the least, although there is a link to a document that I came across which is highlighted down below.
---
Traveling Vineyard Compensation Plan 
Up until a couple of years ago, their compensation plan was available to the public so that you could see beforehand whether the plan appealed to you or not.
Now, the compensation plan has been made "private" and can only be accessed when you actually become a wine guide.
I know, it doesn't make sense as this is exactly what I want to look at first before I contemplate even thinking about joining a company.
However, I did manage to come across an online manual which is some 35 pages long.
Why so long?
You got me, but the longer they are the more complex they become. You can check out the information here.
Then you have your basic compensation plan explained below for those who would rather sit back and listen.
---
Are Traveling Vineyard wine guides actually making money?
As you can see by the image above which incidentally is the most recent income disclosure I could find and that's for 2017.
The real earners out of 4,531 Traveling Vineyard associates are the top 1% or 51 out of the 4,531.
Even those 51 all won't be earning big money as you can clearly see in the image.
85.7% are earning less than $7,700 a year.
You can come to your own conclusions here, but you can clearly see that as a business opportunity there really isn't one.
However you might be somebody who just ignores such figures and goes ahead anyway, and yes you might be successful, but highly unlikely.
---
What others say about Traveling Vineyard

Checking out Traveling Vintage reviews should be your first port of call when trying to establish whether the products are good enough, but more importantly, whether there is a viable business there to get involved with.
Overall the review ratings are very good and the number of negative reviews I did come across were hardly worth displaying in this review.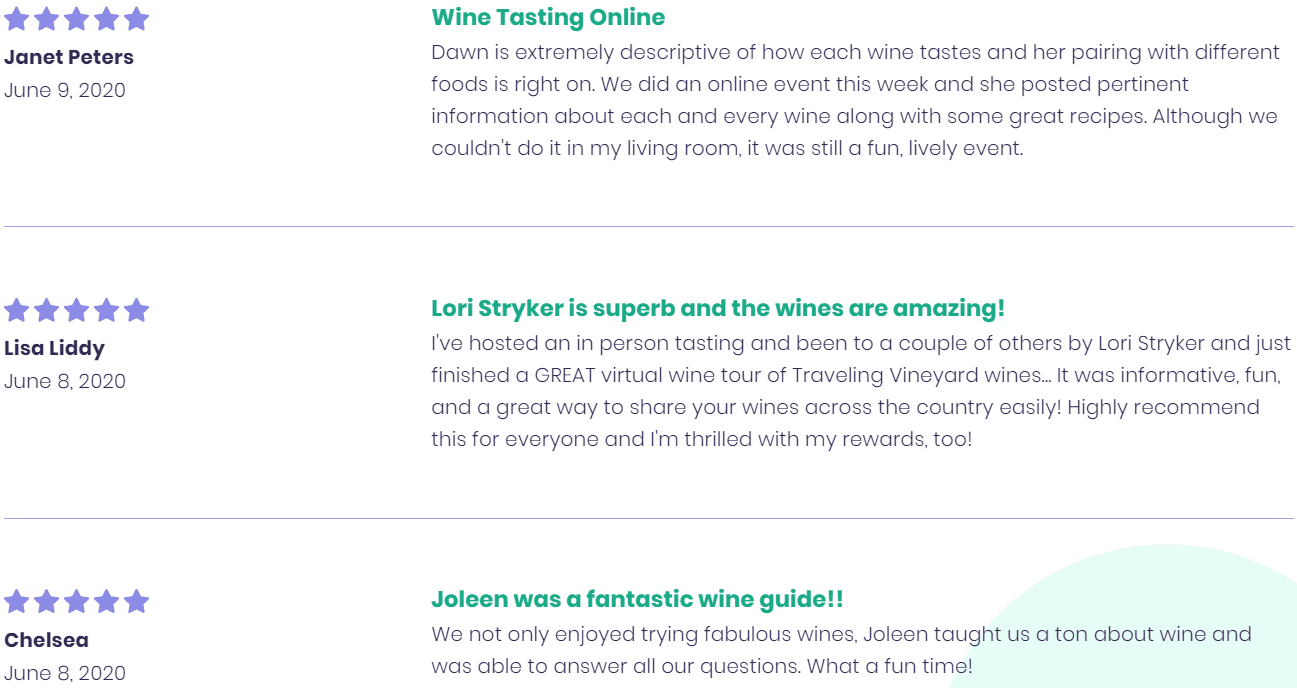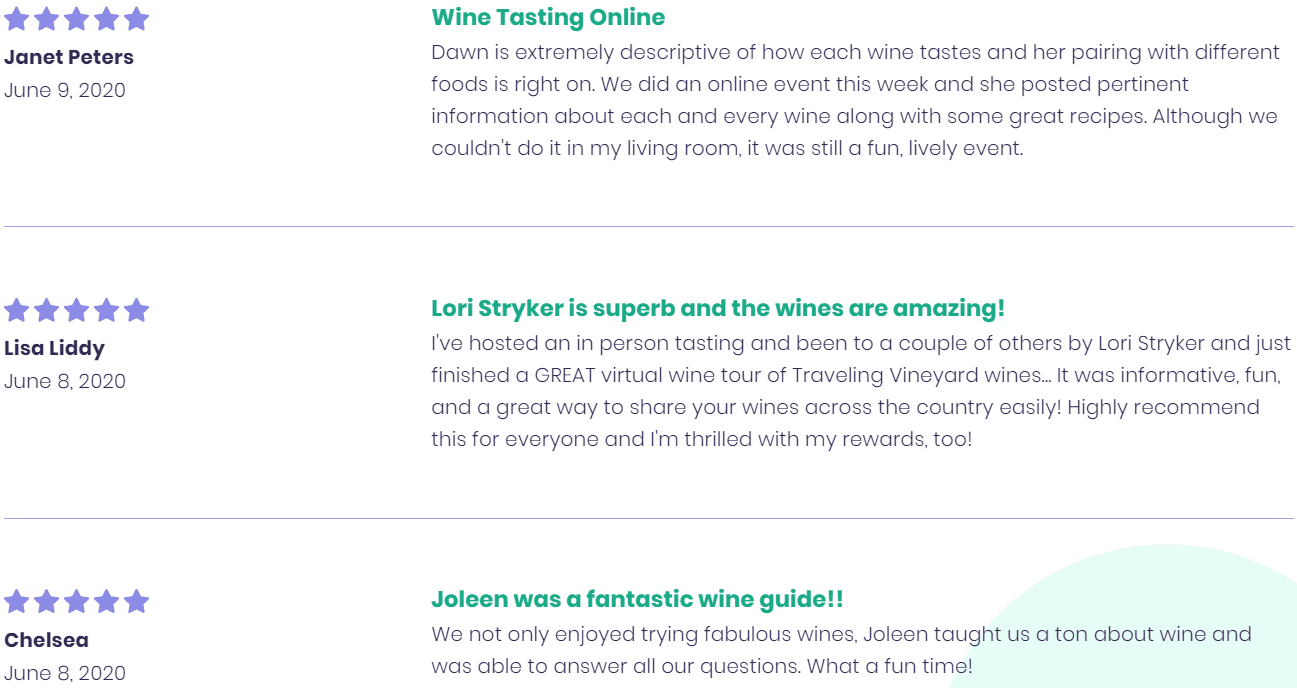 ---
What I like about Traveling Vineyard
There are a few things I like about Traveling Vineyard but when it comes to a business opportunity, like so many MLMs, I just don't see one.
Mind you, if wine and organizing wine parties is your thing and you aren't overly concerned about earning big money then go for it.
Accredited with the Better Business Bureau since 2010.
Reviews are very positive.
They give back to worthy causes.
Income disclosure but that goes back to 2017.
Compensation plan but I had to dig hard to find one.
---
What I don't like about Traveling Vineyard
Less than 1% according to the 2017 income disclosure are the big earners.
86% earn less than $8,000 a year
A small select number of wines.
Low-income potential.
In recent years they have chosen to hide the compensation plan.
Not for newbies looking to make money online.
---
Is Traveling Vineyard a SCAM?
Traveling Vineyard, since it's 2nd birth in 2010 would appear to have gone from strength to strength.
They have some good wines and is a legitimate company as they have been around for some time, but other things let them down, like the compensation plan and the income disclosure.
In my mind, this would be more of a hobby than a business opportunity as the income potential is very low.
---
Is Traveling Vineyard a Worthy Business to get involved with?
For experienced network marketers with a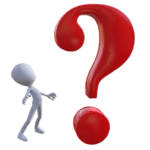 large following then this could be something that might be of interest.
Organizing parties might be an issue as these are going to have to be local, so that means family and friends and don't forget that you have to supply the wine and food and therefore it's paramount that you make sales.
Not for newbies who are looking for a business opportunity but if you are looking for an incentive?
The MLM route after a few years of trying did not do it for me, earning "zilch" I almost gave up trying to make a living online, until I came across…
Affiliate marketing and how simple the business concept is.
Of course, finding someone who could teach me all this and who I could trust wholeheartedly for me was an issue.
Those years made me extremely sceptical but I did end up trying Wealthy Affiliate and the best decision I ever made, and you can too for free with no credit card details asked for.

---
Feedback, Comments and Subscribe
If you find yourself here then I did my job and kept you interested and hopefully, you enjoyed the review.
Hope I covered all the important facts but if I missed anything out then please tell me in the comments section below.
Any questions at all for me I will be more than happy to answer, just stick them down too.
Until next time, stay safe.