Welcome to Optavia Weight Loss Program Reviews
With so many nutritional companies out there promoting a healthy lifestyle it can be a difficult task just to find which ones

are legit and which aren't.
Today we will be reviewing a company that claims to have the answers to your weight-management needs.
But hey haven't we heard that so many times before?
They even have a mention in Forbes magazine so maybe there is some truth in their claims.
We are sure you will have come across many Optavia reviews all claiming this and that with most who are probably Optavia coaches themselves.
That is one thing we are not which will allow us to sit on the sidelines and be as unbiased as we can.
In the next few minutes, you will have more than enough information to decide whether Optavia is the right company or not.
So, let's begin.
---
[Affiliate Disclosure: This Optavia Weight Loss Review has been thoroughly researched from information and testimonials that are in the public domain. This post may contain affiliate links which means we may earn a small commission, however, this won't affect what you pay!] 
---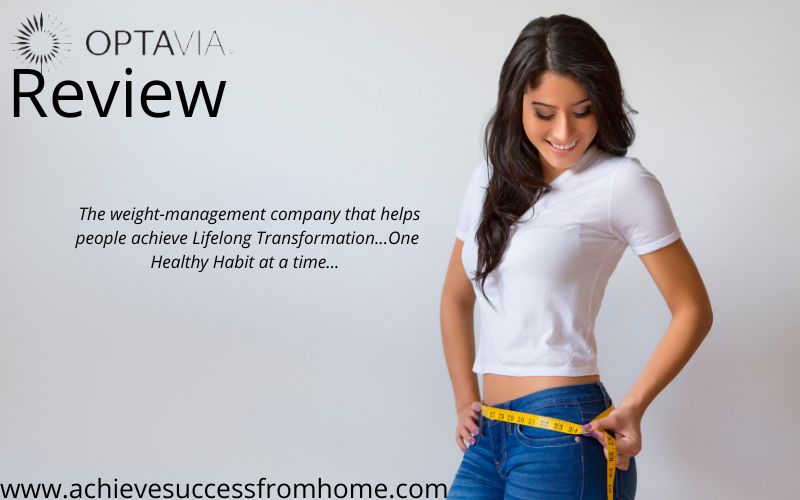 Product: Optavia
Founder: Wayne Andersen and Bradley McDonald
Website: www.optavia.com
Product Description: Weight management MLM
Cost to join: $199 + Yearly subscription of $99
Recommended: No
Summary: Optavia is a multi-level marketing company that promotes weight management through several of its diet plans.
These product plans are however extremely expensive and probably outside the majority of people's budget.
They use what Optavia calls "Coaches" which are basically distributors to market their health regime through their affiliate program.
Now, if you know anything about multi-level marketing companies then you will know how difficult it is to sell low-cost products.
Never mind weight-management kits that cost upwards of $400.
Optavia Weight Loss Program Review – Table Of Contents
What is The Optavia Weight Loss Program?
Optavia is a subsidiary of Medifast which came onto the scene in 1980 and who has promoted a healthy lifestyle ever since.
In January 2014 Medifast launched its weight-management program "Take Shape For Life"
Which basically was a 12-week weight loss challenge program.
As a result of this 12-week program, Optavia was born in 2002.
It wasn't until 2017 that Optavia really took off when they started promoting the 12-week challenge weight loss program.
Something that we found interesting about the 5 & 1 plan that Optavia promote today but goes back to 2012.
Is a $3.7 million lawsuit that had to be paid out for false advertising by telling consumers they could lose between 2 and 5 pounds a week.
Without any scientific studies and the claims were unsubstantiated and were told.
That any future claims had to be backed up by at least 1 human study which as far as we are concerned is ridiculous.
Here's a short promotional video that might be of interest…
Who is Wayne Scott Andersen?
Dr Wayne Scott Anderson along with Brad McDonald who was the CEO at Medifast founded Optavia in 2002.
Andersen is one of the go-to persons in the US for nutrition and lifestyle management as well as a physician, and author of several books.
He is also a speaker and mentor who has helped thousands in transforming their eating habits.
For further information head over to his website here.
Is Optavia a Pyramid Scheme?
This is a term that is synonymous with the idea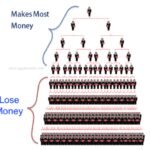 that all multi-level marketing companies are pyramid schemes.
Whilst some are and some are treading on thin ice Optavia isn't a pyramid scheme.
Pyramid schemes do not have products and services to sell or promote and as you can see Optavia do have an extensive range of products.
The question could be is Optavia a pyramid scheme in disguise and that could be questionable.
Just for clarity on what a Pyramid Scheme is…
A true pyramid scheme promotes a lifestyle and relies on convincing rich people that the company is investing in something big.
Which is a blatant lie but these investors pass on the word and convince others to join and for their time they are paid handsomely.
Money coming from investors is filtered up to the main investors at the top of the pyramid and the cycle continues.
Eventually, it becomes a struggle to find new investors or the person responsible is found out and the whole thing comes crashing down.
You might like to check out Charles Ponzi, Bernard Madoff and Lou Pearlman for further reading.
A pyramid scheme in disguise is when a company hides behind a bunch of products or services that have no real value.
You might like to check out this short video…
Success is Rare With Optavia
The multi-level marketing industry has always had a stigma attached and that's basically because people recruited are never told the real story.
If they were, then these companies would struggle with recruiting new members and eventually the company would close.
The key elements when deciding on joining any MLM are sales and recruiting.
In other words, you have to be able to build a large team in order to succeed, with some of the big earners having thousands in their team.
People are led to believe that it is easy and you will make a lot of money.
Well, by no means is it easy and you can make a lot of money but it takes time and we are talking years rather than months.
Since between 50 and 70 per cent leave within the first 12 months then you can see why the stats do not paint a nice picture.
It gets even worse but we shall cover that a little later in this review.
How Optavia Works
Optavia works pretty much like all other MLMs where they promote and sell products through a network of distributors.
Which, in this case, are called "Coaches" which implies that you are joining some professional organisation with expert nutritional coaches.
But this isn't the case at all, these coaches are in fact distributors who join to try and earn some extra money through their affiliate program.
Granted I'm sure you may find nutritional experts in the mix though.
Anyway, distributors or coaches help save companies like Optavia millions in marketing costs.
They can also help to spread the word and reach out to wider audiences.
This means Optavia can pass on these savings to their coaches through bonuses and other incentives.
In theory, this is a win-win situation.
Optavia Products Line
Optavia sells low in calories and fat and high in protein and fibre weight loss meals that are packaged individually.
Or in kits for the ones serious about losing weight, however, the kits which are a full months supply.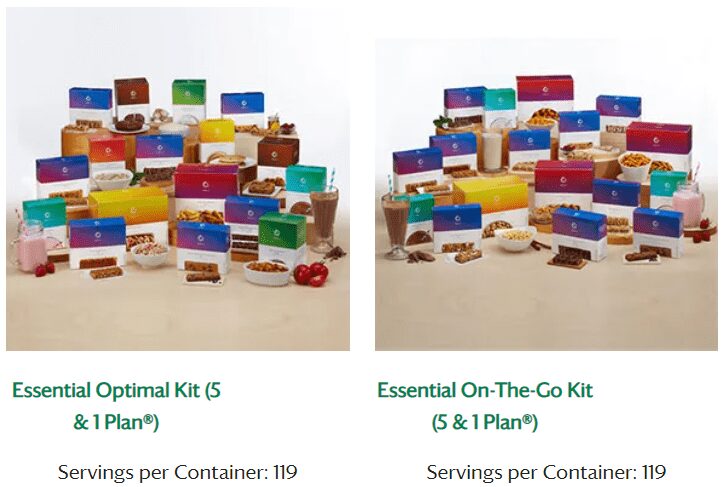 These are very expensive and will cost you between $370 and $430.
All the products can be purchased individually but the whole point of Optavia is their 12-week weight-management program.
You can check out the full range of products here.
Here are a few other companies manufacturing and selling similar products…
Optavia Products Business Opportunity – What You Need To Know
If your interest in Optavia is because of the work-from-home opportunity then this section is for you.
How Much Does it Cost to Join Optavia?
As of this review, the cost to join Optavia as a coach is $199 and $99 each year after the first 12 months.
In this membership, you get a bunch of stuff like…
Marketing material
5 free meals which are really snacks
Blender bottle
Coaching business kit which includes…

Personalize website
Access to backend business portal
Training videos
Discounted ticket to the next Optavia convention
The weight-management kits come with around 20 individual products but I'm afraid the costs will be off-putting for many.
How to Make Money With Optavia
There are 3 ways to earn through becoming an Optavia coach.
Purchase the products yourself and sell them on
Recruit and build a team and make commissions on what they sell
Claim the ranks and qualify for the bonuses and incentives
The third option will be covered in more depth within the compensation plan in the next section.
Optavia Compensation Plan
The compensation plan is how you as an Optavia coach will get paid with 15 ranks to climb, obviously the more ranks you climb the more benefits you can make.
Compensation plans are normally complex and require the brain of a Harvard graduate to work out.
But the one here at Optavia is fairly straightforward and you should have no problem understanding it.
Or you could listen to one of the Optavia Coaches guide you through the whole process in the video below.
Are Optavia Coaches Actually Making Money?
Normally we struggle with answering this question due to the fact that most MLMs do not include this information.
At least with Optavia, they do provide an income disclaimer statement which is current as of 2021.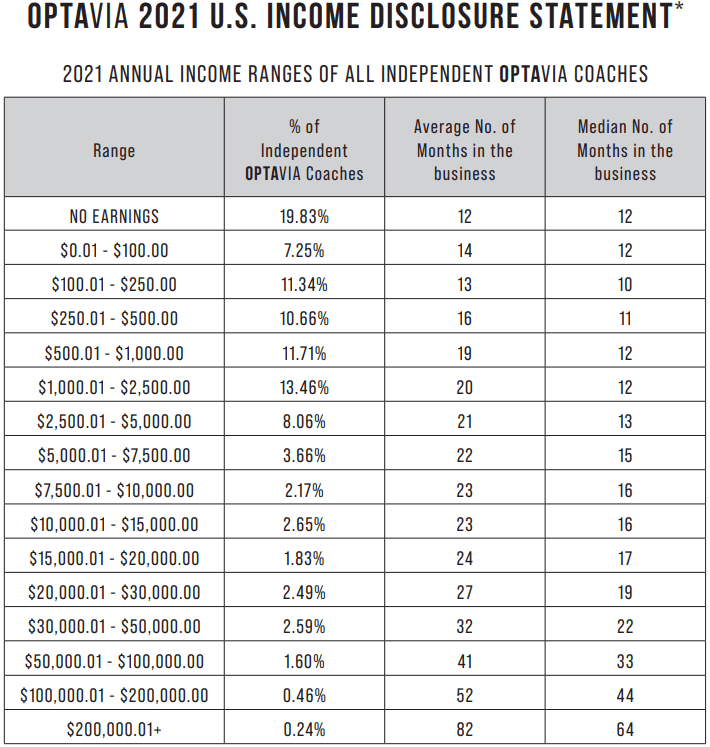 As you can see according to the chart the top 2.3% is where the real money is made.
Those Optavia coaches have been active within the company for between 41 and 82 months or three and a half to seven years.
That leaves 97.7% of Optavia coaches that do not earn the national wage average.
That's 60.79% who don't even earn $1000/year and the longest-serving was 19 months.
Which is according, to the Bureau Of Labor Statistics (BLS) is $53.490 for 2022.
Can You Make Money With Optavia?
Yes, of course, you can earn money with Optavia but it all depends on how much you really want to make.
As you can see by the income disclosure statement most people do not even earn anything but some do make lucrative incomes.
Those are the ones who are experienced network marketers and bring large followings with them to companies like Optavia.
As you can see, getting to this stage can take between 3 and 7 years and most people are just not prepared for this level of commitment.
What About The Monthly Costs at Optavia?
Monthly costs are something that really isn't spoken about when you are approached by an Optavia Coach.
If they did then you would probably not join in the first place.
You have to maintain an active status to stay qualified for the bonuses and perks which would require you to sell 100PV or $100 in products.
This may seem like an easy task and it can be if you have a team below you but the majority don't which means having to purchase the products yourself.
Costs are outlined below…
$1,200 to stay active for the year
$99 to renew the membership
5&1 Plan if you take part will cost you as much as $4,800
$25-$35/month autoresponder
$50-$150/month marketing costs
This could cost you between $6,999 and $8319
Truth in Advertising
Truth in Advertising is a non-profit organisation that goes out of its way to investigate claims about companies.
With their deceptive marketing schemes and misguided income claims.
The beauty of TINA is that once a company has been investigated, that information is on its database for everybody to see.
Currently, there are some entries regarding false marketing and income claims which you can find here.
Is Optavia a SCAM?
Is Optavia a scam? Absolutely not!
Their parent company Medifast has been around since 1980 and had many awards and accolades bestowed on them.
The reason why Optavia was founded in the first place was because of the popular 12-week challenge program that Medifast ran in the 80s.
However, there were a few issues with lawsuits regarding claims that you could lose between 3 and 5 pounds a week.
Maybe a new direction with Optavia was a good way to sidestep what happened with Medifast.
We have reviewed several other diet plans in the past and Optavia is by far the most expensive.
In fact, I am not sure who actually spends as much as $400 a month on groceries which is what it will cost you.
If you want to commit to the program.
There seems to be a major problem in actually getting hold of the products with many having to wait 3-4 weeks.
In many cases products are sold out and coaches are telling consumers and team members to purchase alternative products.
The increase in new members is only going to add to this problem.
So if I was you I would buy into a gym membership and get some proper advice.
Cook your own low-calorie food and drink plenty of water before meals which is what Optavia coaches are telling you to do anyway.
Weight-watchers is the number one diet program and their pre-packed food can be bought in most supermarkets if that is the route you want to take.
You will save yourself a hell of a lot of money, that is for sure!
If you join Optavia as a coach just think how difficult it will be to sell a $400 program to someone you do not know. Almost impossible!

Optavia Weight Loss Program – PROs
There really isn't anything positive that we have to say about Optavia and we can come to that conclusion with over 500 complaints in the last 3 years.
Optavia Weight Loss Program – CONs
Entry On The TINA Database:
Truth in Advertising has done research on marketing and income claims brought against Optavia which you can read about.
The Weight Management Industry Is Super Competitive:
With so many weight management products out there it's a bit of a minefield trying to find the right products.
People will try almost anything when it comes to finding the right diet plan.
But I'm not so sure they would be willing to pay several hundred dollars a month on a whim.
Not Accredited With The Better Business Bureau:
This is not a good sign and with over 500 complaints in a 3-year period is a serious problem and something that we haven't come across before.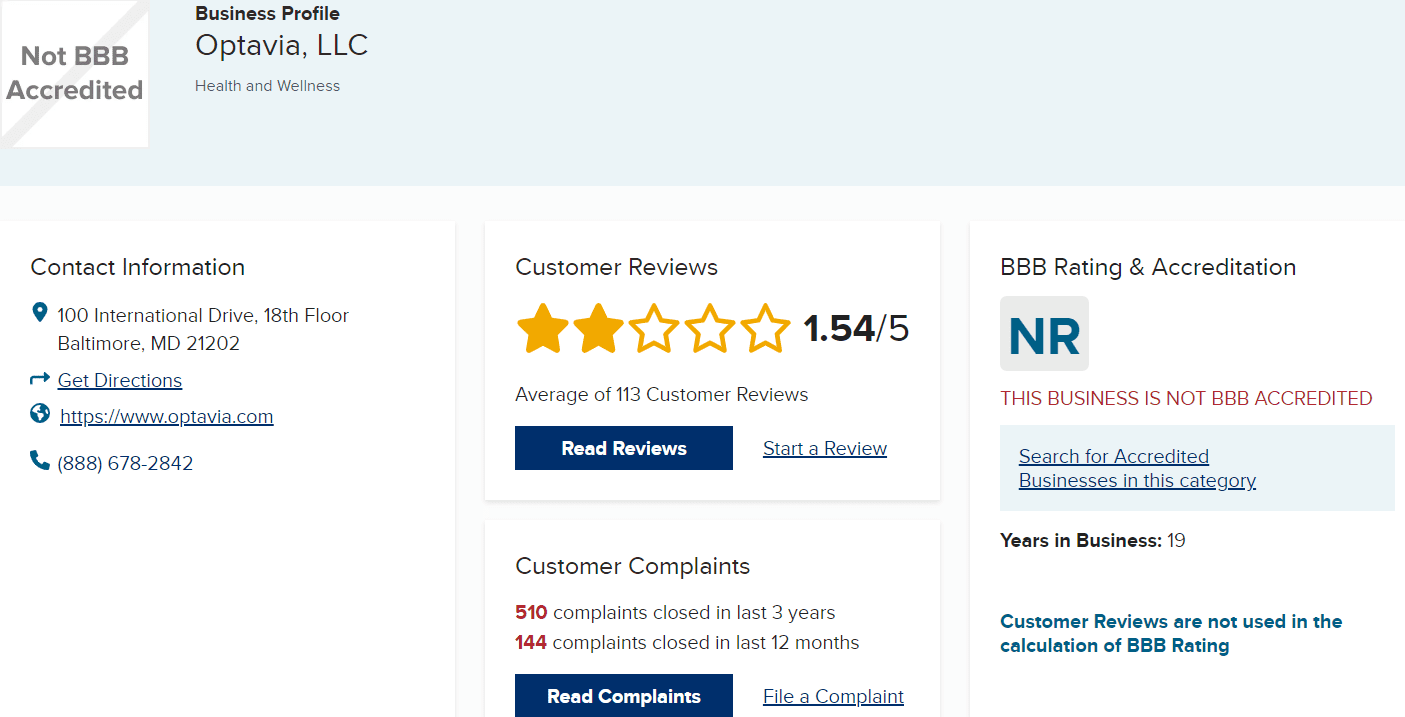 Interest That Is Shown In Google Trends Is Dwindling:
We know that Optavia was founded in 2002 but didn't really get started with the 12-week challenge and distribution network until 2017.
You can see quite a bit of interest but suddenly has taken a downward spiral.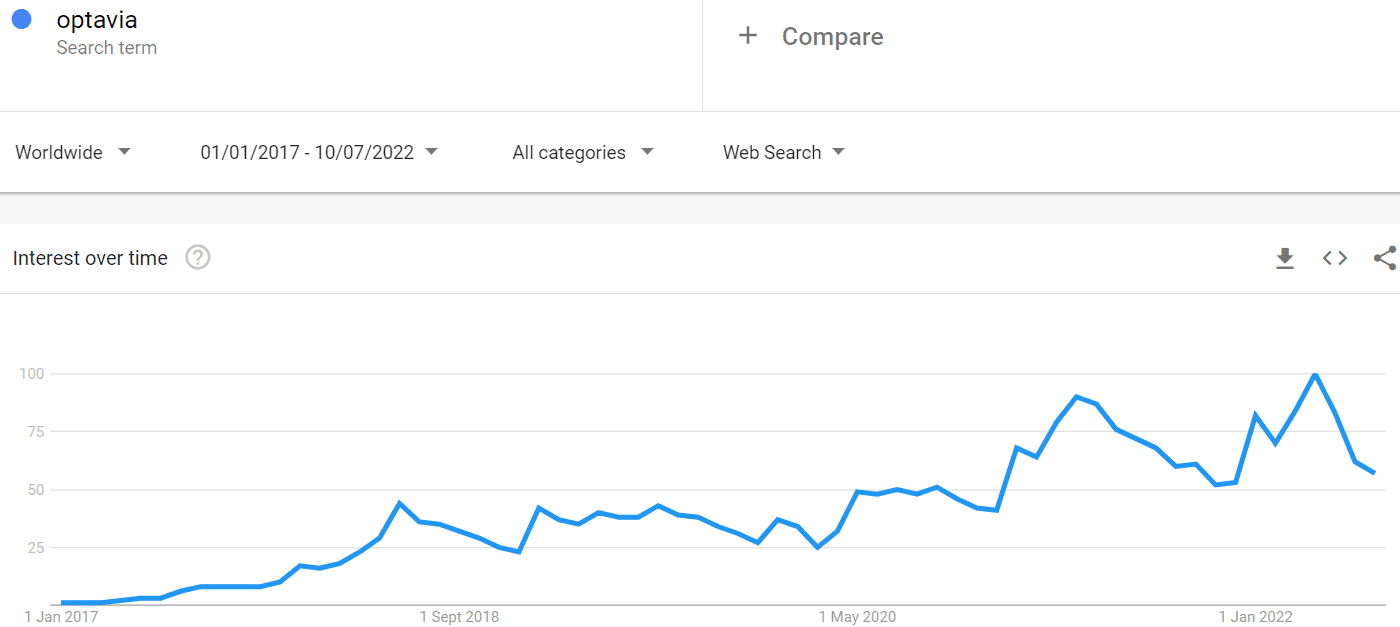 Optavia Weight Loss Program – Final Thoughts!
To wrap things up Optavia is a subsidiary of Medifast which are one of the top MLM companies operating in weight management.
They have even been mentioned in Forbes magazine and voted 23rd of the top 100 mid-sized companies for 2022.
However, at the end of the day, Optavia is an MLM and to succeed you have to know about selling and building a large team.
People start off with the right intention but after they have exhausted their social contacts like family and friends which is what they are advised to do.
Then you may find that you hit a brick wall because cold-calling is one of the hardest disciplines there.
Where you had to be thick-skinned and be able to handle rejection after rejection and eventually that gets to people.
So,  "Optavia A Healthy Way To Lose Weight?"…
Well, we all should know that eating small portions of low-calorie food with plenty of water before will help control weight management.
What's better, eating fresh food that you purchase daily or a bunch or processed pre-packed food supplements?
That will cost you an arm and a leg?
We know which we would choose and besides just how are you going to convince people to part with $400 for a weight-management kit.
When there are over 500 complaints in the last 3 years on the Better Business Bureau.
If you want a way to make money online where you can promote anything you like and won't cost you the earth then please read on.
How we Make Passive Income Online?
After a couple of years down the multi-level marketing route, we decided it wasn't for us and for the reasons we have mentioned in this review.
Affiliate marketing is a much better business model and probably the best way to create multiple passive income streams.
What better way than to create a business based around something that you have a passion for?
MLMs are full of restrictions and what happens if/when that company closes down which they do all the time? You are left with nothing!
Just think…
No recruiting…No sales quotas to meet…No customer orders to handle…No Optavia conventions to attend…No pestering by your sponsor…
Wealthy Affiliate has been teaching complete newbies affiliate marketing since 2005 and helped over 2 million people.
It is a training platform that has everything…
What better way than to create a business about something that you love?

Optavia Weight Loss Program Reviews – FAQs
Optavia certainly seems to be very popular and we can see this by the number of questions people are asking in the search engines.
Here in this section, we thought it would be a good idea to highlight some of those questions that people are asking to help in your research.
How Much Is Optavia A Month?
It is certainly not cheap but so are many weight-loss plans if you have to purchase their products and meals.
If you decide to make a full commitment then you can expect to be paying somewhere in the region of $400 a month.
Come on people seriously, $4800 a year!
What Exactly Is The Optavia Diet?
The Optavia diet plans consist of a reduced carb and low-calorie program with your own personalized coach to help you.
There are several plans that you can choose from that come by way of pre-packaged foods and homemade meals.
Which also comes with Optavia's fuelings which they call lean and green.
Do Optavia Coaches Get Paid?
Optavia coaches are basically distributors of the products so they would be compensated by whatever their team below them sells.
How Fast Do You Lose Weight On Optavia?
According to Optavia, the average weight loss is 12 lbs in 12 weeks so that would mean it is going to cost around $400 just to lose 4 lbs.
It is not losing the weight that is the problem, it's keeping the weight off due to temptations.
Do You Gain Weight After Optavia?
Due to the extreme expense then it is likely that people won't see big enough weight losses and they will pull out of the program.
However, the Optavia diet plans are all low-calorie meals that come in small portions so stick to the plan and it should work.
But according to what we have read, people who drop out of the program do put back on weight.
Why Can't I Lose Weight On Optavia?
This is the same with most diet plans that people do not stick to the guidelines.
With any low-calorie diet, you should notice weight loss within the first 2 weeks and make sure you are drinking water.
But, you should already know that drinking 1 pint of water before a meal will ensure that your portions will be small without having to be told by Optavia.
Is Optavia A Scheme?
Optavia is a multi-level marketing company and that industry has always had to put up with allegations that they are a pyramid scheme.
A pyramid scheme does not have any products or services to sell and relies solely on recruitment with the promise of a return on their investment.
You might consider Optavia as a pyramid scheme in disguise though because they do require recruiting to survive.
How Many Boxes Of Optavia Do I Need For A Month?
The Optavia fuelings include shakes, puddings, sweet bars, past and soups as well as savoury chips… 21 boxes are required as part of the 5&1 plan which currently costs around $378.
What Is The Most Successful Weight Loss Program?
Weight Watchers or WW as they are now known as the most popular weight watchers program worldwide and have been around since 1963.
The diet plan has a daily points guideline that you stick to and the products can be bought in supermarkets at an affordable cost.
Feedback, Comments and Subscribe
Ok, guys, well that just about wraps it up for this Optavia review and we hope we helped you to make the right decision.
Maybe you have already been down this road with Optavia and would like to fill us in on how you got on?
Until next time, stay safe