Welcome to this Del Walmsley Lifestyles Unlimited Review
An education and mentoring group for people who are currently or who are interested in investing in real estate.
In this economic climate, we are seeing many turning to the internet for answers when it comes to making money.
Investing in real estate is just one of the thousands of different opportunities available to you.
But finding the right opportunity and level of training can be a somewhat daunting task.
This is exactly why we created this website, to help people like you find their way with over 400 systems, products and services reviewed.
Before we get started we'd just like to make a disclaimer that we are not affiliated with Del Walmsley or his Lifestyles Unlimited training course.
So why should that matter I hear you say?
Well, it means that the information that we provide today will be factual, honest and unbiased.
To give you a better understanding of investing in real estate and whether this coaching program would be right for you.
---
[Affiliate Disclosure: This Lifestyles Unlimited Review has been thoroughly researched from information and testimonials that are in the public domain. This post may contain affiliate links which means we may earn a small commission, however, this won't affect what you pay!]
---
Lifestyles Unlimited Review – Summary
Product: Lifestyles Unlimited
Founder: Del Walmsley
Website: www.lifestylesunlimited.com
Product Description: Educational platform for real estate investors
Cost to join: $740 – $20,000

Recommended: Maybe
Summary: Lifestyles Unlimited has been around for over 30 years and has helped thousands of people start a business in real estate.
One thing is for certain and that's real estate will probably be the biggest purchase you make in your life.
But becoming an investor in real estate is not only going to cost you dearly with LU but you will need a substantial investment for property purchases.
Want to know just what is involved then let's continue…
Lifestyles Unlimited – Table Of Contents
What is Lifestyles Unlimited?

Lifestyles Unlimited or LU for short is a premium education and coaching program for people looking to start a real estate business.
In fact, it goes a little further than that as it is more of a community for networking and bringing professionals both experienced and new together.
…and at the last count had over 50,000 members.
The company was founded in 1990 by Del Walmsley who is an experienced Realtor who's been involved in all forms of real estate investing and is based in Texas.
LU education is not specialised in a particular form of real estate investing,  as they cover all forms, so whether it's flipping, short-term or long-term rentals, they have you covered.
The aim of the training is to teach its members how to supplement or replace their current income with passive income whilst reducing dependence on savings programs like IRAs and 401(k)s, social security and pensions.
The course varies in price from just a few hundred dollars through to what could end up costing you $20k but more on that a little later.
Who is Del Walmsley?
Del Warmsley started in real estate back in 1987 when he used the income that he earned from his single-family rental houses to replace his existing job.
In the years leading up to his founding of Lifestyle Unlimited in 1990, he had created a substantial portfolio of his own in residential single and family properties as well as multi-family properties.
That's when he decided to pass on his knowledge to others.
Over the years Del has developed and fine-tuned his teaching methods as well as employing some of the best brains in the real estate business.
He takes his real estate roadshow around the country teaching prospective real estate investors what it takes to succeed in this competitive industry.
In addition to this, he also hosts his own radio show, blogs and constantly develops his YouTube channel on a day-to-day basis.
How Del Walmsley Lifestyles Unlimited Works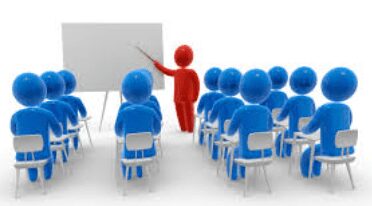 Networking is key here at Lifestyles Unlimited with over 50,000 members with all levels of experience.
When you join LU, you do so at a basic level that will give you access to various events and programs.
This is an annual subscription that will need to be renewed each year.
Part of that subscription you get…
Access to a two-day event at a destination local to you which takes you through single-family and multi-family property investment deals.
Access to a members service team who have experienced realtors who can answer any of your queries.
Access to an education platform where you have access to tools, and videos relating to topics relating to your business.
Access to case studies on a monthly basis of business owners who are prepared to share with you their experiences.
Access to key professionals that you are going to need to help grow your business such as accountants, lawyers, financial experts and lenders, plus so much more.
Access to an annual get-together where you can mix and share knowledge with experts in the real estate industry.
The 2-day event is pretty much where it all starts which you have to attend if you are serious and want to take this business further.
It's at this 2-day event you will get to know what LU has to offer and what area of the business might be suited to you and your goals.
Here you will get to know the various education packages there are and want this might cost you if you want to pursue this business further.
Where some of the packages can end up costing you as much as $20k.
It doesn't stop there because these package prices will have to be renewed on a yearly basis.
Lifestyles Unlimited Costs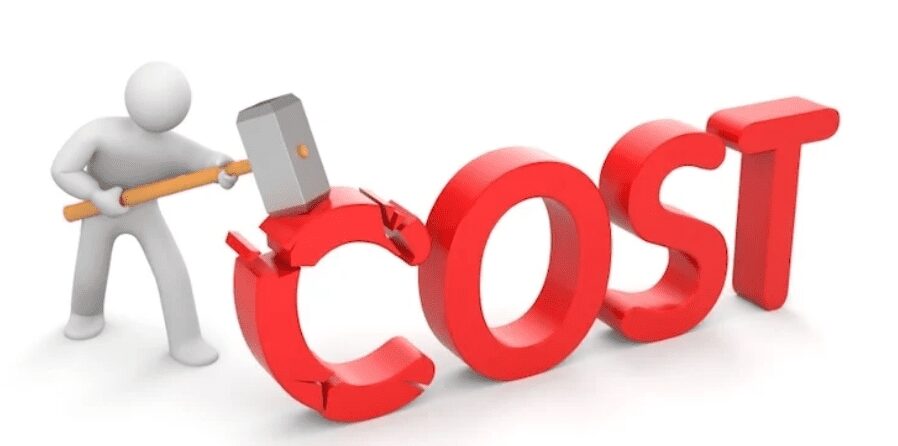 There are a number of membership options which aren't mentioned on the Lifestyles Unlimited website.
In order to find out you will have to attend an event in a destination in texas and hopefully near where you live.
The initial fee for joining Lifestyles Unlimited is $740 which will give you access to one of these events and will have to be renewed annually at $240.
If you want to continue with LU then you can expect to pay as much as $20k on a yearly basis.
Can You Pay With Instalments?
There are no individual payment options and the full amount whichever membership you go with has to be paid upfront.
Are There Any Upsells?
There aren't any upsells as such, however, there are a number of different programs that you will have to pay for if you want to take your education to the next level.
Is There A Free Trial?
There is no free trial.
Is There A Refund?
There are no refunds available.
Who is Lifestyles Unlimited For?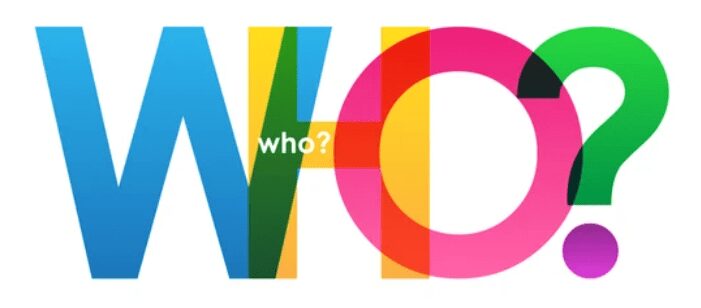 Lifestyles Unlimited is an advanced education and mentoring training platform for anybody who is serious about building a real estate business.
This is not for everyone as it will take a big investment on your part and that is just to become a part of the Lifestyles Unlimited community.
Therefore this will be best for people who already have a certain amount of wealth and want it to work for them instead of earning measly interest from the bank.
Is Lifestyles Unlimited a Scam?

Lifestyles Unlimited is one of the longest-running education and coaching platforms teaching the various methods of real estate investment.
There are a lot of people who have had a lot of success in the industry as a result of what they have learned within the platform.
Networking plays a major part in any business and LU is what sets them apart from many similar training platforms.
As for whether LU is a scam or not.
Some might say it is due to the expense but as you can see they have run the test of time and the feedback that comes back is mostly positive.
Ok, there might be a few negative responses but that's to be expected with any business.
A scam would be where you pay for a product or service and in return, you do not get what you have paid for which clearly LU isn't.
You can check out the free workshops or Del's YouTube channel to get a better feel of what you are getting into and that is what I would suggest you do.
Are The Students Having Any Success With Lifestyles Unlimited?
For a company that has been around for over 30 years, we found it a little strange that we couldn't find many third-party reviews and testimonials.
However, the case studies below can be found on the Lifestyles Unlimited website and by clicking on the particular image you can read their own experience and progression.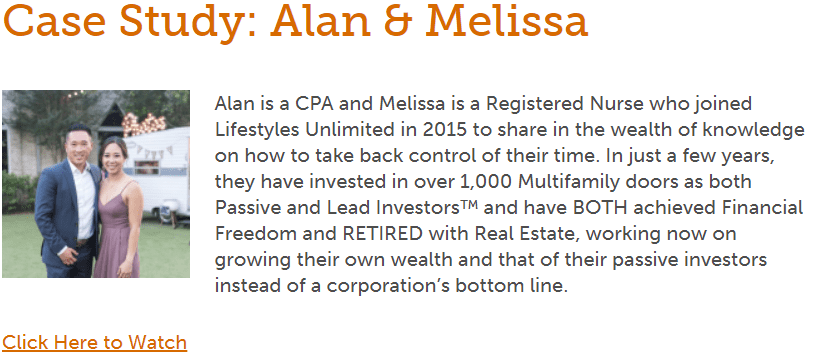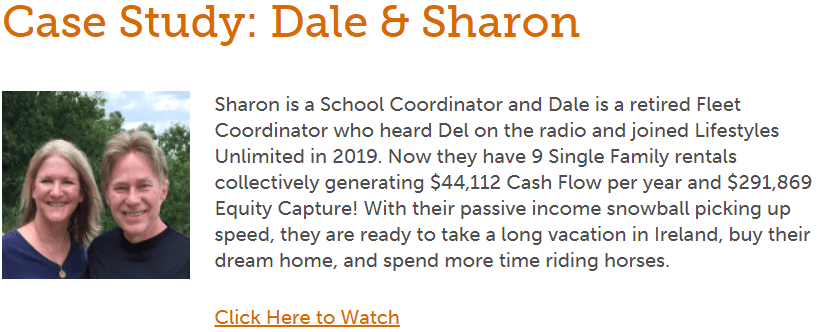 PROS And CONS
PROS
Long and established company with over 50,000 members:
Del Warmsley is experienced in all forms of real estate:
There's a wealth of knowledge and support:
They do have an accredited  A+ rating at the Better Business Bureau:
CONS
In order to take part you will need a substantial investment:
Lacking real third-party reviews and testimonials:
We are seeing some people saying that in order to actually get help from Lifestyles Unlimited that they have found you need to upgrade to $20k.

Conclusion – What we Thought About Lifestyles Unlimited!

Investing in real estate as a business is not for most people due to the expense that is involved.
But for people who do have a load of spare cash lying about then probably a great way to invest it.
Much better than risking it all on the stock market or cryptocurrency.
You know what they say, location, location.
But finding the right property in the right location is going to take time and getting it at the right price is going to be difficult.
This is a competitive industry and people are going to have more cash to spend than you.
If I was going to step into the real estate market, then I would probably be going down the short-term vacation rental route where I can see better returns much quicker.
Surely you must have heard of Airbnb?
But at the end of the day, no matter which avenue you choose to go down is going to take a lot of hard work and dedication.
At some point on your journey if you are serious about this business will require a team to do some of the work and these costs have to be factored in.
Here are a few real estate Alternatives
If at this stage money is an issue then why not look at something where the costs are zero in comparison?
Do not require a product or a team and can do this on your laptop or pc at home in your spare time.
Even creating this business around your true desires which in this case is real estate investments and take the proceeds from this to get started with real estate.
If that interests you then please continue reading…
Affiliate Marketing is Without Doubt The most Cost-effective Way For Making Money Online Now!
Affiliate marketing is regarded as a simple business concept that anybody can learn but finding the right mentor and training can be difficult.
Just like investing in real estate!
Wealthy Affiliate is a company that has been around since 2005 and helped over 2.3 million to start their first online business.
This is a company I have been a member of since 2017 and they teach you how to build and make money from a website.
They provide comprehensive training at an affordable price and you can even join for free to see if this really is what you want to do.
The community is very supportive and they bring all levels of experience to the table so there really is no reason to get stuck.
This is a network of people all exchanging ideas and experiences, just like Lifestyles Unlimited except without the hefty price tag.
You get access to a high-paying affiliate program that can provide you with a great income and even get invited to a fully paid 5-day Las Vegas trip.
You have access to all the tools and education you would ever need.
If you are looking for a 100% passive online business where you can work when you want then this is it.
Just check out the reviews on Trustpilot.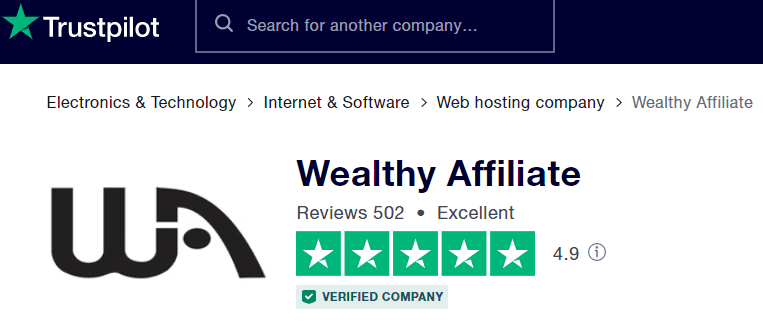 The training platform is a fully integrated one-stop-shop meaning that everything you need to succeed is in one place.
Education and training, Web development, Hosting your website, and a community that cares and is full of experience on many levels…

Lifestyles Unlimited Review – FAQs
Who Founded Lifestyles Unlimited?
Del Walmsley founded Lifestyles Unlimited in 1990
Where Is Lifestyles Unlimited Based?
LU is based at 11200 Westheimer Rd #1000, Houston, TX 77042, United States
How Much Does It Cost To Join Lifestyles Unlimited?
There is a basic entry-level that gives you access to a certain amount of training and to expand your education and knowledge.
The initial fee starts at $740 but can end up costing near to $20,000
You have to note that these fees have to be paid annually.
How Long Is The Training For?
Lifestyles Unlimited is a network of real estate investors exchanging knowledge and therefore there really isn't a time length.
This is a lifestyle and if you want to progress as a business then this could be as long as you want.
Is Lifestyles Unlimited A Pyramid Scheme?
No, it isn't but I can see why some may think it is due to the vast number of members.
Feedback, Comments And Subscribe
Now we have arrived at the end of this Lifestyles Unlimited review, please tell me what you thought in the comments below.
Thank you, Take care and Stay safe!