Welcome to The Airbnb Course Review
If you are looking for the right type of training on how to start an Airbnb business without actually owning a property of your own.
Then maybe this step-by-step coaching and mentoring program by Nathan Rice could be the one.
One thing is for certain and that is you are doing your own research first before jumping in feet first and I have to commend you for that.
It is the only way to ensure that you find the right opportunities.
If you have been looking for a way to make an additional income or maybe to replace your current job then you have come to the right place.
Since we have made it our mission to help as many people as possible find their way in what can be a very frustrating experience.
Who do you believe, after all, there are so many scams out there promoting the lifestyle but not delivering.
I guess you even have your doubts about me but one thing is for certain I won't be trying to force you into anything and I won't be recommending crap either.
With over 450 reviews of all sorts stemming from courses, systems, get-rich-quick schemes, MLM and more…
Most of them are really bad but on odd occasions, we do find ones that we can and will recommend.
Check them out, it could end up saving you a lot of wasted time and money.
If you are looking for answers as to whether this course is legit or not then keep reading the Airbnb Course review.
With that said, let's get started.
---
[Affiliate Disclosure: This review has been thoroughly researched from information and testimonials that are in the public domain. This post may contain affiliate links which means we may earn a small commission, however, this won't affect what you pay!]
---
The Airbnb Course – Summary
Product: The Airbnb Course
Founder: Nathan Rice
Website: www.theairbnbcourse.com
Product Description: Teaching how to create an Airbnb business through rental arbitrage
Cost to join: $997.00

Recommended: Maybe
Summary: The Airbnb Course is a comprehensive coaching and mentoring program created by Nathan Rice in June 2017.
It teaches you how to create an Airbnb business without even owning your own property.
Sounds cool, right but what's the catch? Well, there isn't one!
There are literally tens of hundreds of people out there running this very same type of business and being very successful too.
It's called rental arbitrage, where you find the ideal property in the ideal location and then you convince the property owner of your intentions.
Really, all you are doing is becoming the landlord and sub-letting the property out to other tenants.
With the end goal, you as a landlord with many of these properties and having them all automated so it becomes a passive income.
You might be thinking, why doesn't the owner of the property do this themselves, and a good question it is too.
Just think about it, you would be responsible for the maintenance of the property which would include interior design, adding mod cons, security, furnishing etc.
This is obviously going to save the owner of the property a fortune so you can see why the owner might be convinced.
Not every property owner would comply because most would not want the hassles that might come with it.
If you want to know more then continue reading the Airbnb Course review. where we now talk a little about the creator of this course.
The Airbnb Course – Table Of Contents
7 Proven Steps to Succeed as an Airbnb Super Host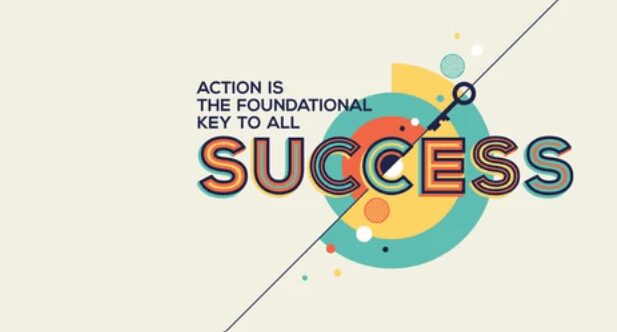 It is important to do your research first before considering starting an Airbnb business.
Due to the number of different laws and regulations which are different from country to country as well as the 50 states in the US.
Know How Much You Can Earn
It is an essential step to know about your competition in the area of your choice and understand their performance on the Airbnb platform.
This is commonly known as "running comps" in the real estate industry which is a method of determining the right price for your listing.
Review listings similar to the one you are going to create in your area
Read your competitors to see what they are offering and doing
Check your competitor's calendar to see if they have dates blocked
Automate your listings
Your end goal should be to automate as much as you can if you want to succeed as an Airbnb host.
Install an electronic deadbolt so your guests can arrive anytime
Create a template for the messages you send on a regular basis
Create an online digital house manual
Print a welcome sheet and ensure you put it in the room
Label everything so that your guest you where everything is
Install a smart thermostat
Make your property guest-ready
It's all about creating a home-from-home experience for the guest, giving them what they want.
Ensuring that you provide them with essential amenities, making it a neutral space.
Remove clutter from your property
Create a beautiful environment
Provide all the essential amenities
Ensure the internet is fast and reliable
Maybe find items from a local thrift store
Ensure that you take professional photos which stand out on your listing 
A picture is worth a thousand words, well it is true about your Airbnb listing and you should make sure they stand out and showcase the property in the right manner.
Tidy up before taking any photos
Lighting will make the photos stand out a lot more
Use props in your photos to enhance the experience
Include all spaces within the property
A good tip would be to take a landscape photo from the corner of the room at waist height.
Find reliable handyman and cleaning services
At the start of this Airbnb business you will be doing most of the manual things yourself but as time goes on you are going to need help.
You will need reliable services to help you and finding the right personnel can make all the difference.
Need to find a reliable and flexible maid service
Create a reliable team
Airbnb cleaning service may charge over the top so look around
You will need to be prepared for unforeseen circumstances
Create a digital house document
Over the course of time, you'll be getting the same questions asked by your guests such as where are local shops, check-out times, how the thermostat works, how the tv works etc
Why not create them a digital document and hard copy that they can scan through?
Add frequently asked questions
Ensure guests are well-informed about the house rules
Give guests your local recommendations
Use photos wherever you can
What about creating how-to videos to show your guests?
Underpromise and over delivery
In the hospitality industry, it's the small things that matter and the more hospitable you make your guests the better reviews you will get.
Which all goes to helping your business thrive and succeed.
Put yourself in the guest's shoes
It's the small thing's that matter
Delight guests with unexpected surprises
Always be polite to your guests
If you ever get a chance to meet your guest ask them why they chose your property so that you can improve things.
Who is Nathan Rice?
Nathan Rice is the creator of the Airbnb Course

which came about due to the success he has had with his Airbnb business.
That he started back in 2015 in Austin, Texas where he and his wife had 2 spare rooms and were looking for a little extra cash to help them financially.
He specializes in teaching other like-minded people to create very lucrative businesses through Airbnb without owning a property of their own.
Which is a business model that has become more popular in recent times.
He is also the author of 2 popular books that you can find on Amazon, "Airbnb Millionaire" and "How to make a full-time income hosting guests on Airbnb"
Nathan manages his Youtube channel The Airbnb Course however there is not been any activity for the last three years.
What Do You Get With The Airbnb Course?

The main Airbnb course that we are reviewing is the Pro version which we have listed below with a link to look at the itinerary in more detail at the end of this section.
The Airbnb Course Pro version is spread over 10 step-by-step modules
Module #1 – What sets you apart from other Airbnb hosts
Module #2 – Research on forecasting profit & city laws and restrictions
Module #3 – Taxes, Insurance, and business setup
Module #4 – How to find the right property for your listing
Module #5 – Preparing your property for Airbnb guests
Module #6 – Setting up your listing and profile correctly the first time
Module #7 – Communicating with your guests all the way through their experience
Module #8 – Daily, weekly, monthly and quarterly listing maintenance
Module #9 – Automation which is all about turning your business into a passive income
Module #10 – Opportunities to increase revenue and best practices
Here you can find a full breakdown of the actual course.
Related Business Opportunity: Greg Luther Real Estate Coaching Program
The Airbnb Course – Costs And Other Considerations?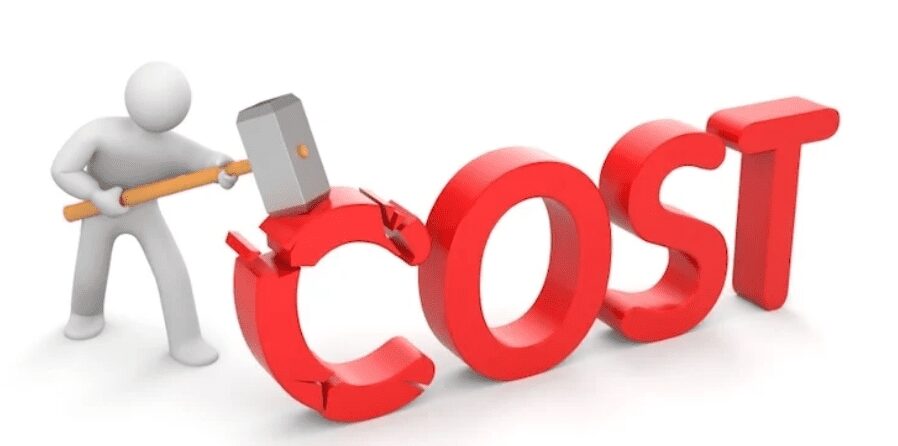 There are currently 3 courses which you have access to with the Airbnb Course Pro version costing you $997.00
Step-by-step system hosting private rooms through Airbnb – $997.00
One-on-one coaching call with Nathan Rice – $89.00
Can You Pay With Instalments?
Your subscription will have to be paid upfront in full.
Is There Any Free Training Available?
There is some free training for people who need some further assistance as to what all this entails.
This is a 3 part video series which you can access here.
Is There A Refund That Comes With The Airbnb Course?
Yes, there is which is only valid for 14 days from the day you purchased the course and this is a 100% money-back guarantee.
So you see you have 14 days risk-free.
Related Business Opportunity: Des Walmsley Lifestyles Unlimited
Who is The Airbnb Course For?
The Airbnb Course is for individuals who are serious about making a big change in their lives.
The course is designed for anybody no matter what level of experience you have with Airbnb.
For people looking to replace their existing careers with something more worthwhile.
For real estate investors who are looking to maximise their potential.
For people who are looking for flexibility and who want to be independent.
For people with absolutely no experience with Airbnb.
For existing Airbnb business hosts who need guidance for automation and who want to take a bit of a backseat and enjoy life more.
For Airbnb business hosts who want to take their business to the next level.
For anybody interested in Airbnb and needs to know more but hasn't a clue where to start.
Related Business Opportunity: Private Money Club
 What The Students Have to Say About The Airbnb Course
Strange that we couldn't find any reviews or testimonials outside of the website on third-party sites like Trustpilot.
There is plenty of discussions about the course on forums like BiggerPockets and Reddit.
Head over to the Airbnb website to view additional testimonials.
The Airbnb Course Program – PROS And CONS
PRO
Rental arbitrage is a great way to start an Airbnb business without having to own any real estate:
A comprehensive course that is easy to follow and without all the fluff:
Nathan is an experienced Airbnb business entrepreneur:
The price for the course is very reasonable which gives you lifetime access which includes any updates:
CONS
There's a 14-day money-back policy which is effective from the day you purchase the course:
To get one on one coaching with Nathan you have to purchase separately:
Conclusion – What we Thought About The Airbnb Course – Is The Airbnb Course Worth it?

There is a ton of courses out there teaching this type of business model using rental arbitrage and we have reviewed many ourselves.
Do you really need to pay for a course when the information is readily available on sites like BiggerPockets, which is a dedicated forum for anything related to real estate?
But some people feel the need to have a mentor to guide them as it tends to give them confidence moving forward.
The Airbnb course is very reasonably priced as we have seen many similar courses running into the thousands.
You can get a lot from this course if you are prepared to put into practice what Nathan teaches and it may well be worth paying for the one-on-one call.
One of the main things about this course is automation and that is what Nathan excels at.
The information provided is worth the money, however succeeding in this business is not easy just like any other business I suppose.
Being an Airbnb super host requires a lot of attention to detail and you have to be on the ball with the ever-changing demands of the marketplace.
Building an Airbnb takes time and money and if this is in short demand then you might like to check out what we do for a living.
Is Affiliate Marketing a Better Way to Make Money Online Right Now?
Affiliate marketing is a simple process which requires very little investment compared to something like an Airbnb business would.
However, it is like every business, finding the right training and mentor.
Wealthy Affiliate is a training company who have been around since 2005 and helped over 2.4 million start their first affiliate marketing business.
Just check out the reviews on Trustpilot.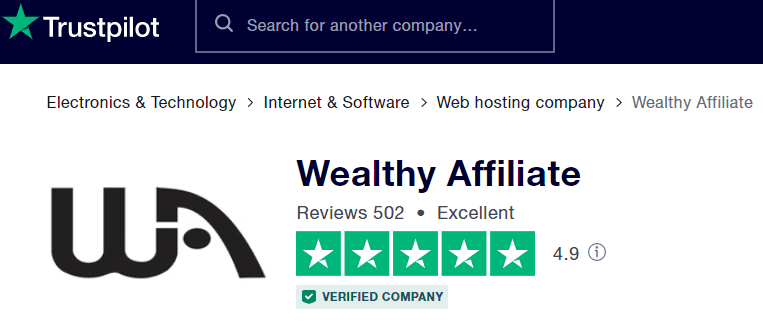 The training platform is a fully integrated one-stop-shop meaning that everything you need to succeed is in one place.
Education and training, Web development, Hosting your website, and a community that cares and is full of experience on many levels…

The Airbnb Course Review – FAQ
Here are a few questions we found people asking that might be of interest.
How Much Will it Cost to Join The Airbnb Course?
There are currently 3 courses available on the Airbnb Course website.
How To Start And Automate A Successful Airbnb Business Without Owning Real Estate – $997.00
Step-by-Step System For Successfully Hosting With Private Rooms On Airbnb – $997.00
30-Minute Airbnb Coaching Call With Nathan Rice – $89.00
Is There a Refund Policy?
Yes, there is a refund which applies to the first 14 days from the date of purchase.
How Do I Get Property Owners To Let Me Their Properties?
This is probably the #1 question that everyone asks which is discussed in more detail in module 4.
There are ways to approach this and Nathan does a good job in explaining this in a simplistic way, with scripts already laid out for you.
In this module, you are taught the exact steps to find the right property to maximise your overall income.
Is Airbnb Legal in my Location?
Every location is different and should be treated that way otherwise it would so easy to get it all wrong.
Some locations or states do not allow short-term rentals or Airbnb.
Research plays an important role here and the more research the better, this course goes into great detail about all this.
How Long do I Get Access to The Course?
Once you have paid your subscription fee then you have access to the course and all the updates for life.
How Quick am I Going to See Results?
This will vary from person to person but it all depends on how much you want this business to work.
It is all about getting yourself out there and making calls to potential clients.
The course teaches you how to set up a property within one week but you will have to find that ideal property and up your communication skills.
So really if you knew the locations that interested you the most then there is no reason why you couldn't be out there canvassing and finding that first property.
How Much Will it Cost to Get my Unit Listed on Airbnb?
According to Nathan, he has managed to set up a property for as little as $750 plus the first month's rent.
These costs are down to how good an experience you want your guests to have and if you are looking at this business for the long term then you really have to ensure you stand out amongst the rest.
If you head over to Trustpilot you can see the rating are extremely poor and that's because people just don't care.
That can not be you!
Remember these are properties that you do not own yourself.
Feedback, Comments And Subscribe
Ok, Guys, we are at the end of the road for the Airbnb Course review.
Hope you enjoyed it and that we at least managed to give you some insight into rental arbitrage and Airbnb.
If you have anything to add then please leave a message in the comments section below.
Once again thank you for your time, take care and stay safe!