Welcome to the Beyond BNB Secrets Review
This is a corporate Airbnb arbitrage mentoring and coaching program brought to you by Doctor Chau Ong.
Since Airbnb hit the road there have been a lot of people utilizing their services to benefit their lives.
Especially as this business model allows you to benefit from not even owning a property yourself.
Sounds cool, well more on that a little later.
We'd like to be upfront and transparent with you and disclose that we are not associated with Dr, On or his Beyond BNB Secrets in any way.
So, rest assured we will not be trying to sell or pitch you anything but we do promise you an honest account of what is on offer today.
That way you will be better informed so that you can make up your own mind whether to pursue Airbnb arbitrage further or not.
With that said, let's begin.
---
[Affiliate Disclosure: This review has been thoroughly researched from information and testimonials that are in the public domain. This post may contain affiliate links which means we may earn a small commission, however, this won't affect what you pay!]
---
Beyond BNB Secrets – Summary
Product: Beyond BNB Secrets
Founder: Dr Chau Ong
Website: www.beyondbnbsecrets.com
Product Description: Airbnb Long Stay Rentals Training Program
Cost to join: N/A and will be known after the telephone call

Recommended: Maybe
Summary: The Airbnb industry has taken some flack recently with rental prices going through the roof and bad reviews on third-party review sites.
However, it still doesn't appear to detract people from using their services.
With Airbnb share prices down, banks closing and the economy the way it is today.
Are we heading for a major financial crash as we saw in 2008?
So, why would you even contemplate spending your hard-earned savings on a whim like starting an Airbnb rental arbitrage business?
Well, for starters this business model requires very little in the way of capital because you don't need to own the property.
Dr Chau Ong started Beyond BNB Secrets in 2015 to help people like you and me get started without even owning a property.
If you want to know more then please continue reading…
Beyond BNB Secrets – Table Of Contents
What is Airbnb Arbitrage And What Are the Advantages of Long-Term Rentals Over Short-Term Rentals?
In simplistic terms, all Airbnb arbitrage is, is a way of renting someone else's property with the intention of sub-letting this to other people normally on a short-term basis.
Now, you are probably asking why would the owner of a property allow you to do this because at the end of the day, what is stopping the owner from doing it themself?
There are some major benefits for the owner of the property once a contractual agreement has been signed.
Like, the person renting the property would have to maintain it, such as new decorations, and additional amenities, and they would have to ensure the property was cleaned and local taxes paid…
There are more advantages but I think you get the picture.
Short-Term Rentals VS Long-Term Rentals
Normally people who operate this type of business do so on a short-term basis to get a quicker turnaround but the problem here is…
Noise pollution, parties, things getting broken plus more
It also costs you as a business owner more to maintain and clean the property.
Whereas longer-term rentals would more than likely be better looked after, people would be more considerate and maintaining and cleaning the property would be much cheaper.
Property owners are more likely to agree to a longer-term proposition as well.
This is what Beyond BNB Secrets teaches you so let's continue…
Related Business Opportunity: BNB Formula
Corporate VS Vacation – What Are The Differences?
Corporate rentals are for business people who have moved into the area for their job or something of that nature.
They might be there for a period of let's say 3 months so that they can find an alternative property or if they are management this could be on a more permanent basis.
As the property is for longer periods, this would often mean the property would be more upmarket, and luxurious.
After all, this is a work-from-home property and the company wants to ensure their work colleagues live the lifestyle they are accustomed to.
Which would also mean the rentals would be higher priced.
Whereas vacation rentals are for people moving into the area for a visit, or take in a show or holiday which tends to be on a short-term basis.
Hence the prices would be cheaper but the quality on awhile would not be as good as the corporate rental.
Related Business Opportunity: The Airbnb Accelerator
Who is Doctor Chau Ong?
Dr Chau Ong is an immigrant who chose to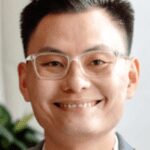 come to the US and study to become a doctor where he achieved a doctorate in pharmacy.
He spent the early parts of his corporate life working in Big Pharma realizing that this was not what he wanted for the rest of his life.
For over a decade now he has been involved with real estate investing where he started renting out his own properties on Airbnb.
Having a level of success renting out his own properties, he quickly realized that the real money was in corporate rentals where the rental prices are much higher and more reliable.
Not only corporate rentals but rental arbitrage where you don't need to own the property yourself.
He realized his potential as a property owner but understood that most people did not have the money to do what he could do.
That is when he decided to share his knowledge with other like-minded entrepreneurs through his Beyond BNB Secrets coaching and mentoring program.
To date, he has helped hundreds to see their potential and build successful businesses through corporate rental arbitrage.
Why rent out your own properties when there are other people who will allow you to sub-let theirs, especially as a corporate rental?
Also, he manages well over 30 properties and is in a position now to say he could retire if he wanted to.
What Comes With The Beyond BNB Secrets Progam?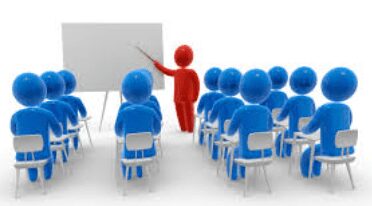 Before you even consider spending thousands on Ong's coaching and mentoring program you might like to go through it.
His five-day challenge program will give you an overview of what the business is about and what you will learn if you move forward with the training.
The coaching and mentoring program starts here with a telephone call which is when you will find out how much this is all going to cost.
What you get if you are accepted is what is laid out below…
Module #1 – Airbnb Secrets
In this module, you are taught the strategies that work and how to leverage friends and families and the use of social media to drum up business.
How to make six figures without owning a property.
Learn about having the right mindset, how to find the ideal locations and the various type of properties you can use.
A look into corporate housing, how to get your Airbnb business up and running within 48 hours and all the other interesting things you'd need to know, Pricing, pets, cleaning, management and more…
Module #2 – Beyond Airbnb Secrets
Learn what the differences are regarding corporate (CHBO) and vacation (VRBO) and learn how to market the properties.
This module goes into automation and ensuring that the properties stand out above the rest.
Module #3 – Step by Step How to Set up Your Airbnb
This module covers interior design and how best to design the property for use as a corporate rental.
Which includes, furniture and whether to rent or buy, ensuring that there are rules to comply with, refunds, and damages in which case a deposit would need to be asked for upfront plus so much more.
Module #4 – Airbnb Tours and Bonuses
Based on Ong's experiences, he goes through the process of how to find and getting hold of those properties in exquisite locations with gated communities.
Related Business Opportunity: Million Dollar Renter
What Are The Costs And Any Other Considerations?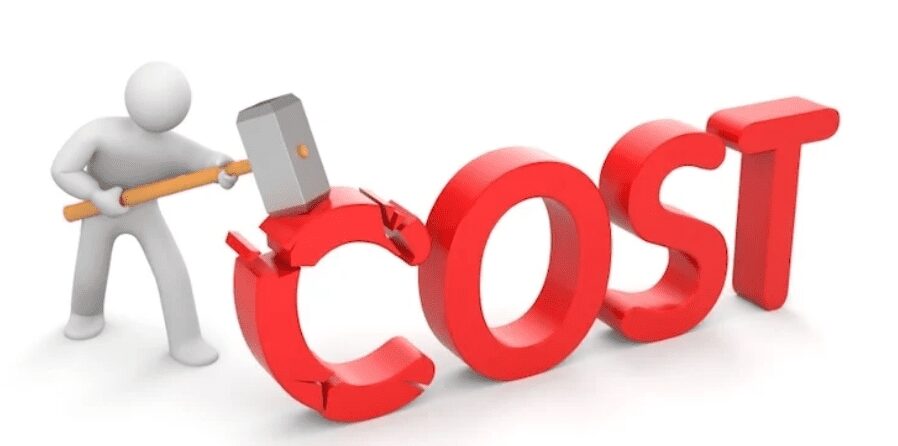 The only way to find out what all this is going to costs you is to schedule a call with Dr Ong and his team.
Something that doesn't sit well with us as it generally means that the costs are going to be excessive.
Can You Pay With Instalments?
To find out you will have to discuss this on your telephone call with a sales representative.
Are There Any Additional Expenses to Take Into Consideration?
There are always additional costs to take into consideration with any business and Airbnb is no different.
Like website hosting, email marketing, tracking software, cleaning and maintenance, and Airbnb and local taxes just to mention a few.
Don't forget if you take up his management option it will cost you an additional 19% which is not bad considering the amount of work this entails.
Is There A Free Trial?
No free trial.
Is There A Refund That Comes With Beyond BNB Secrets?
There is no refund in place but as we have already mentioned your rental will be taken care of for the first 30 days if you haven't secured a tenant.
Who is Chau Ong's Beyond BNB Secrets Program For?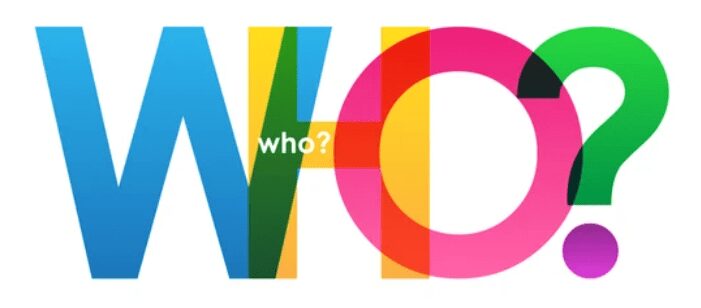 This would be great not only for complete beginners who know nothing about Airbnb and corporate rental arbitrage.
But business owners who are seeing some level of success but not hitting their own potential.
This would also benefit those who are committed to their full-time jobs and probably have families but would like to see how it works out first before making that all-important decision to leave full-time employment.
For anybody who wants to start an Airbnb business without actually owning a property.
Possibly current business owners who'd like to move into corporate rentals where potential earnings are much higher.
Existing business owners looking to scale their business to greater heights.
Can You Make Money With This Program?
Of course, you can make money by taking on a program like Beyond BNB Secrets but is not going to be a walk in the park.
Dr Ong, talks about getting your first Airbnb property listed and securing a tenant within 48 hours.
Now, you should know that is going to be an impossibility, especially for someone who is new to all this.
It might happen if you already have experience but highly unlikely.
 What The Students Have to Say About Beyond BNB Secrets
It's often difficult to come to your own conclusion about whether a system or program is legit or not and we only really have reviews to look at.
Then with all the information in hand, you have to make a judgement call, well check out these testimonials and see what you think.
The Beyond BNB Secrets Program – PROS And CONS
PRO
Corporate rental arbitrage I see as a better business model than short-term rentals:
One-on-one coaching and mentorship:
Dr Ong and his team will manage your Airbnb business if you don't want to get your hands dirty:
Refund policy goes beyond the standard type – If you haven't secured a business let within 30 days your first month rental will be paid:
CONS
There is no refund policy in place but as you can see in the above PROs probably better:
Airbnb reviews on third-party sites like Trustpilot are not great, in fact, they are terrible:
Verdict – What we Thought About BNB Secrets – Is Beyond BNB Secrets a SCAM

We thought that Beyond BNB Secrets had a lot of potentials however what we don't like is that the cost of all this is not listed on the sales page.
This indicates that it is going to cost a serious amount of cash to partake in this program.
Especially as you see Grant Cardone, Richard Branson and Tony Robins all admiring what he has done.
I do think that corporate rental arbitrage is the way forward if you are considering Airbnb as a business solution.
However, with the economic problems we are seeing and banks closing are we heading for a financial crash?
Would it be the right time to invest in such a venture with people's purse strings tightened?
But businesses carry on and corporate rentals are always going to be needed so maybe corporate Airbnb rental arbitrage is a good thing to get into.
After all, you don't have to own your own property.
But if the risks and costs involved are a little too much then you might like to check out affiliate marketing where none of the costs and worries applies.
If that interests then please read on…
Is Affiliate Marketing a Better Way to Make Money Online Right Now?
Affiliate marketing is regarded as a simple business concept that anybody can learn but finding the right mentor and training can be difficult.
Wealthy Affiliate is a training company who have been around since 2005 and in that time has seen over 2.4 million people come through their doors.
They provide comprehensive training at an affordable price and you can even join for free to see if this really is what you want to do.
There is a very supportive community that brings all levels of experience to the table and is prepared to share this with anyone.
There is a high-paying affiliate program for anyone who wants to take part (not compulsory) that can provide you with a great income where you get invited to a fully paid 5-day Las Vegas trip.
You have access to a vast education database with live training all the time.
If you are looking for a 100% passive online business where you can work when you want then this is it.
Just check out the reviews on Trustpilot.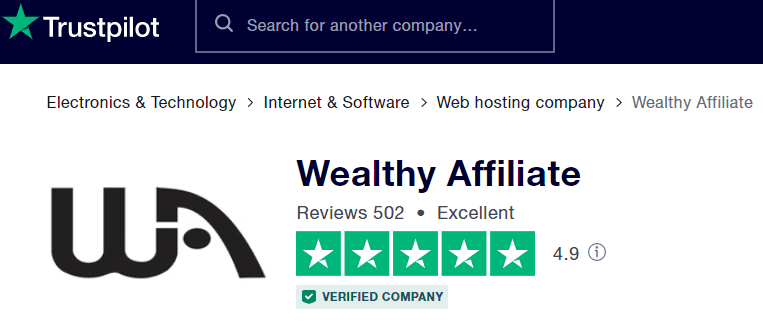 The training platform is a fully integrated one-stop-shop meaning that everything you need to succeed is in one place.
Education and training, Web development, Hosting your website, and a community that cares and is full of experience on many levels…

The Beyond BNB Secrets Reviews – FAQ
Here are a few questions we found people asking that might be of interest.
How Much Will it Cost to Join Beyond BNB Secrets?
This may be different from person to person and depends on your circumstances which will be revealed when you have your telephone call.
Is There a Refund Policy in Place if I Decide That I Don't Want to Continue?
No there isn't but what Dr Ong and his team will do is they will pay for the first month's rent if you haven't found a tenant within 30 days.
Can I Rent my Property on Airbnb?
It is highly unlikely that you can unless you own the property lock stock and barrel.
Mortgage companies frown upon anything to do with letting out your property and would need their permission to do so.
What is The 90-Day Airbnb Rule?
This is when Airbnb put a restriction on the number of nights that you are allowed to lease the property over a full year.
Any subsequent bookings over that period would automatically be closed.
Is Rental Arbitrage Legal in All The States in America?
Yes, rental arbitrage is legal but you would have to check the local regulations as they would change from state to state.
Some US states may not allow short-term rentals and may prefer longer-term instead.
Why Are The Review Ratings on Trustpilot Excruciatingly Bad? 
There are lots of reasons but the main ones are not cleaned properly, not as advertised, not managed correctly, and lacking amenities.
Maybe Airbnb should get a grip on this because, at the end of the day, it goes against the company and can affect the share price as well as other things.
Feedback, Comments And Subscribe
Ok, guys, we hope you enjoyed this Beyond BNB Secrets review and that we managed to answer most of your questions.
If you have anything to add then please leave a message in the comments section below.
Once again thank you for your time, take care and stay safe!