Welcome to the Robuilt Host Camp Review
Robuilt Host Camp is a three-month accelerator and coaching program by Robert Abasolo, an Airbnb Superhost.
It teaches you all about the short-term rental Airbnb market using properties that you own yourself and not rental arbitrage.
Maybe you have heard of host camp through social media or maybe someone gave you their details.
Whatever the reason, what is important is that you took the initiative to check them out first before jumping in feet first.
So, if you have questions like is Robuilt Host Camp a scam, or is Robert Abasalo a scam artist, or what is host camp?
Then we have you covered because in the next few minutes, you will have a better grasp on Host Camp and whether this is for you or not.
So let's get started.
---
[Affiliate Disclosure: This review has been thoroughly researched from information and testimonials that are in the public domain. This post may contain affiliate links which means we may earn a small commission, however, this won't affect what you pay!]
---
Robuilt Host Camp – Summary
Product: Robuilt Host Camp
Founder: Robert Abasolo
Website: www.robuilt.co
Product Description: Owning and building a short-term rental Airbnb business.
Cost to join: $5,000 – $9,000 will be revealed on the scheduled call.

Recommended: Maybe
Summary: Since the pandemic, we are seeing an increase not only in business opportunities but people looking for an alternative income.
Who can blame them as there is nothing certain in life and certainly not in this present climate anyway?
Airbnb, whilst it does get a certain amount of flack, there is still a big demand, especially in the short-term rental market.
Robert Abasalo chose to put his apartment on Airbnb to see what would happen and the rest is history.
He decided to build an empire by finding the right piece of land and building unique small buildings and listing them on Airbnb as short-term rentals.
If you want to know more then please continue to read this Robuilt Host Camp Review.
Robuilt Host Camp – Table Of Contents
11 Things You Need to Know Before Starting an Airbnb Business?
There are a number of things that you need to take into consideration before you decide to get involved with a short-term rental Airbnb business.
The most important thing you need to first start researching…
The Legalities That Come With Short-Term Rentals
Firstly, can you even become an Airbnb host in the area, any zoning issues, local and state laws, any restrictions on short-term rentals and various permits?
Concerns From Your Neighbours
It is common courtesy to ensure you aren't going to have issues with your neighbours so at least keep them informed of your intentions.
Especially with short-term rentals as this tends to be where the problems are with noise pollution etc.
You Need to Look Into Your Tax Obligations
Ensure you get some good advice from a legal tax representative before you start which some people tend to ignore and later down the road end up with a massive tax bill.
Getting The Pricing Right For The Location You Are In
Listing your short-term rental too high will probably miss out on business and listing the price too low may also do the same because some people may think there is something wrong with the property.
You'd need to research this carefully and goes somewhere in the middle.
Make Sure The Property Stands Out Above The Rest
This should be common sense but if you read the reviews online you will see that most hosts just don't appear to care.
At the end of the day you are looking for return business and great reviews will ensure that happens.
Become A Great Host And Not Just An Ok Host
Being a successful Airbnb host entails numerous qualities, such as being flexible, patient, and welcoming, as well as going above and beyond to ensure your guests feel comfortable and secure.
Ensuring you give your guests a warm and inviting atmosphere, rather than just focusing on earning money, is key to achieving success on Airbnb.
Setting The House Rules as an Airbnb Host
You need to set the rules which are set out by Airbnb with additions of your own to ensure the rental term runs smoothly.
Ensure That The Property is Managed Correctly
Some Airbnb business owners tend to overlook this especially when they have many properties listed.
Ensure You Get a Grip On Maintenance And Cleaning
You have to treat this business as though you were checking into a 5-star hotel.
As it is a short-term rental then that means the cleaning is going to be done on a regular basis so make sure your cleaners know what is expected from you.
Cleanliness should be up there as one of the most important aspects of renting a property.
Be Transparent With Your Guest  
Always be upfront with your guests and don't over-promise and under-deliver.
Protect Yourself as an Airbnb Host
Ensure that your guests have everything that they want and that they feel secure, like providing a safe for valuable items.
Make sure that you have insurance for any unforeseen contingencies.
In the next section of the Robuilt Host Camp review, we take a look at Robert and how he started and where he is now with his business.
Who is Robert Abasolo?
Robert Abasolo is the product creator of Robuilt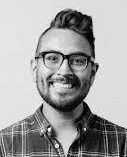 Host Camp and the very popular Youtube channel Robuilt which has over 245k subscribers.
Which provides tons of free advice on anything to do with Airbnb.
He is also renowned for creating vacation spaces where he purchases the land and builds small houses and lists them on Airbnb and short-term lets.
Where he currently has over 14 units that bring in between $25k and $40k a month.
But it all started back in Kansas City where he lived at the time and where he bought his first property where he decided to let out a room.
This is called "house hacking" where you rent a space in your home with the intention that the rent will help pay the mortgage.
Something that more and more people are doing today.
They eventually moved to LA where they purchased a bigger house and continued to house hack where he lets a guest room to a buddy and the studio on Airbnb.
Currently, he has over 36 units since he closed on a motel and now invests in places like national parks, vocational locations and the Smokey Mountains.
Where he's built a sort of retreat on a piece of land he acquired and where he builds small houses and tree houses.
In the next section of this Robuilt Host Camp Review, we take a look at the actual program followed by what you can expect to pay.
For a better understanding of the properties Robert has built then check out his website.
What Comes With The Robuilt Host Camp Progam?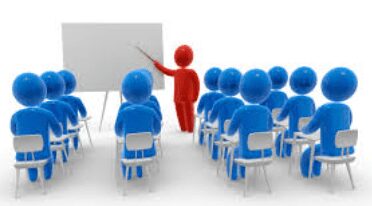 The program is based on 8 modules which are listed below.
Module #1 – Getting Started
Module #2 – Introduction to Short-Term Rentals
Module #3 – Market Research
Module #4 – Buying A Property
Module #5 – Setting Up Your Unit
Module #6 – Listing Tips
Module #7 – Operations & Automation
Module #8 – Hosting 101
For a complete look at the course in detail click here.
Related Business Opportunity: Million Dollar Renter
Robuilt Host Camp – Costs And Other Considerations?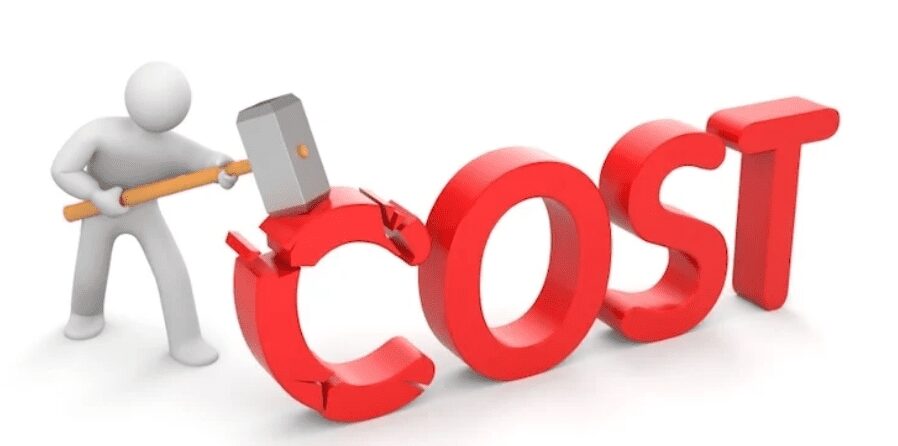 There is no mention of the actual cost of becoming a member of the Robuilt Host Camp on their sales page or website.
This will all be revealed when you have your telephone call that everybody has to go through but we have been seeing various prices,
From $5,000 to $6,997 to $8,997
Can You Pay With Instalments?
Once again there is no mention of being able to pay for the course in instalments and this could be discussed on the call.
Is There A Refund That Comes With Robuilt Host Camp 3.0?
As of this review, there is no refund.
Is Robuilt Host Camp Really For You or Not?
Robuilt Host Camp is for serious individuals
who are looking to start a business as an Airbnb host.
Even already-established Airbnb hosts who are struggling can benefit from the course.
The program is comprehensive and without the fluff, meaning that the course is short but full of the right information
Who would benefit…
Serious people who have an interest in real estate and looking for a complete lifestyle change.
Who are looking for advice from an experienced Airbnb super host
You have a flair for interior design and creating a great experience for guests
You are looking to build a future for your family
Ready to work and get their hands dirty
Who would not benefit…
If you were looking for a quick rich scheme
If you don't have self believe and listen to what the naysayers tell you
Realistically, Can I Turn Robuilt Host Camp Into a Successful Business?
Robuilt Host Camp is just like many other similar programs where you have to put into practice what you have been taught.
It is no good going into a venture like this halfheartedly because you are setting yourself up for failure before you even get started.
Firstly, you have to have faith in the person who is going to be your mentor because there are far too many who are only interested in taking your money.
However, Robert does look genuine and he comes across as someone who cares and someone you can trust.
So all that's required is for you to have faith in yourself because at the end of the day, it's people who fail and not systems.
If you want to know what Roberts students have to say then please continue reading this Robuilt Host Camp Reviews.
In 2023 is it Still Possible to Make Money With Airbnb?
The Airbnb short-term rental business prior to Covid was showing a steady increase but did suffer like most businesses.
Since around 2022, the demand for rentals is continuing to grow and evolve and it's important that landlords or hosts stay up to date with current trends moving forward.
Here are 6 Airbnb short-term trends that we should see moving forward in 2023.
Increased regulations
Growth of Alternative Accommodations
Increased Use of Technology
Increased Focus on Sustainability
Greater Competition
Continued Growth
 What The Students Have to Say About Robuilt Host Camp 3.0
There are a number of reviews and testimonials but they are restricted to Youtube and the Robuilt Host Camp website.
You can also find an abundance of information on forums like Reddit and BiggerPockets.


If you want to check out the testimonials then you can by going to the website.
Robuilt Host Camp Program – PROS And CONS
PRO
Robert is an experienced Airbnb super host who does appear to know his stuff:
A full year of coaching calls:
Part of the course covers building small units yourself:
CONS
Course price is hidden and the only way you can find the actual price is when you have had your telephone call.
We know from people we have spoken to in the past that these calls can turn nasty and some have even paid for courses when they weren't going to.
There is no refund policy:
For people to succeed in this method requires and large injection of cash which most people just don't have:
They don't teach you rental arbitrage which is more suited to people in general:
Verdict – What we Thought About Host Camp- Is Robuilt Host Camp a SCAM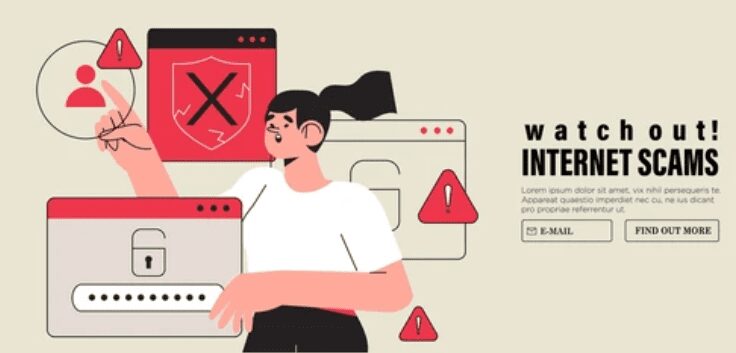 It is obvious that Robert knows his stuff and has come a long way since he first started letting out a room to subsidise his mortgage.
Airbnb in recent times has become very popular amongst people who have started businesses there.
What that means is more competition but don't think for one minute that you couldn't succeed in this industry because the world is a very big place.
You just have to have the right attitude to succeed.
Whether this course is for you because straight off the bat you are going to need a big investment but everyone has to start somewhere.
Maybe this just isn't the right time for you to risk all your savings so why not take a look at what we do for a living?
Where the risk is zero in comparison and can you can do this anywhere.
If that interests then please read on…
Is Affiliate Marketing a Better Way to Make Money Online Right Now?
Affiliate marketing is regarded as a simple business concept that anybody can learn but finding the right mentor and training can be difficult.
Wealthy Affiliate is a training company who have been around since 2005 and in that time has seen over 2.4 million people come through their doors.
They provide comprehensive training at an affordable price and you can even join for free to see if this really is what you want to do.
There is a very supportive community that brings all levels of experience to the table and is prepared to share this with anyone.
There is a high-paying affiliate program for anyone who wants to take part (not compulsory) that can provide you with a great income where you get invited to a fully paid 5-day Las Vegas trip.
You have access to a vast education database with live training all the time.
If you are looking for a 100% passive online business where you can work when you want then this is it.
Just check out the reviews on Trustpilot.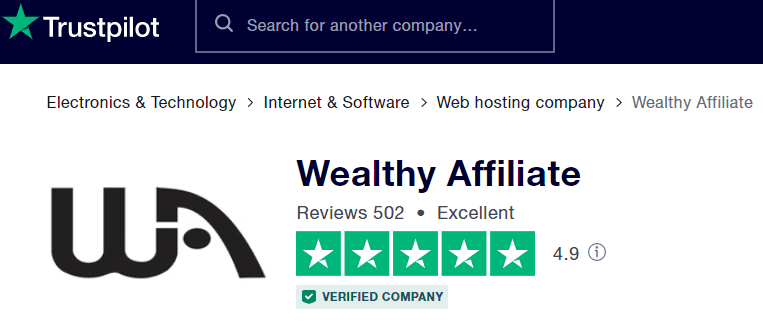 The training platform is a fully integrated one-stop-shop meaning that everything you need to succeed is in one place.
Education and training, Web development, Hosting your website, and a community that cares and is full of experience on many levels…

Robuilt Host Camp Review – FAQ

Here are a few questions we found people asking that might be of interest.
How Much Does it Cost to Become a Member of Host Camp?
This is something that you will find out on the scheduled telephone call, but the figure we are hearing is between $5,000 and $9,000.
But that obviously may be higher depending on your circumstances.
What Kind of Airbnb is Been Taught on Host Camp?
You are taught about short-term rentals by owning the land and buildings yourself.
If you need to look at rental arbitrage where you don't even own your property then may I suggest…
The Airbnb Accelerator or The Million Dollar Renter 
What is The Difference Between Host Camp And Glamp Camp?
Host camp gives you the fundamentals for hosting and is 100% focused on starting your own Airbnb business.
The course is based around the property that you own in this case building small units and covers everything from land purchase through to building to hosting on Airbnb.
What do I Get When I Join?
You get the 3-month accelerator program which is a guide for getting you up and running, with over 80 videos and 1-year live coaching calls.
With access to the private Facebook group so you can discuss things among like-minded individuals.
Will This Program be Good For VRBO Hosts?
this program applies to short-term rentals for both VRBO and Airbnb.
Why Does Airbnb Get a Bad Rep On Third-Party Sites Like Trustpilot? 
For a number of reasons but mainly because people are not giving the customer what they want.
You have to stand out in this industry and if that means interior design, replacing and adding new amenities etc… Then so be it!
Bad reviews will not only have an adverse effect on your business but it does nothing for Airbnb's reputation.
Feedback, Comments And Subscribe
We are at the point where we are just about to wrap up this Robuilt Host Camp review.
If you have any questions, please don't hesitate and feel free to put anything down in the section below.
Once again thank you for your time, take care and stay safe!