Welcome to the
Idle Empire Review
Finding the right make money online opportunity can be difficult as there are so many of them about.
Dedicated survey and GPT sites are very popular amongst internet users but many of them are just not worth your time or effort.
So, where does Idle Empire fit into this category?
It's only recently that we came across Idle Empire's campaigns on social media and thought we would check them out.
The only way to ensure you don't fall for some of these scams is to do thorough research like you are doing now.
However, I'm sure that you have come across several Idle Empire reviews claiming they are a great money-making opportunity.
Well, let me tell you that they are not being honest, as they are only trying to get you to join so that they can earn commissions from your earnings.
I created this website to help people find legit make money opportunities by being unbiased and showing you both sides of the coin.
So, without further ado, let's dig right in.
---
[Affiliate Disclosure: This post may contain affiliate links which means I may earn a small commission if you purchase anything through one of the links. However, this will not affect what you pay!]
---

Product:
Idle Empire
Founder: Simon Ehrenreich, Yanik Pahl
Product Description: GPT site
Website: www.idle-empire.com
Price of product: Free to join
Recommended: Yes
Summary:  Many people join sites like Idle Empire because they are either misinformed or have an idea that doing surveys are is a great way to earn some money.
Of course, you can earn some money with these GPT sites, but you need to be fully aware that this may only amount to a few bucks.
I know a few bucks to some people can mean a lot and I understand that but we'd like to show you ways where you can earn more than a few bucks.

---
If you are sick and tired of SCAMS, Pyramid schemes, MLMs, recruiting, having to purchase stocks, haggling family, friends and customers. Looking for a proven method of making money online, then check out my #1 recommendation. 
---
Internal Summary and Navigation
---
What is Idle Empire about and who are the Founders?

Idle Empire is a get paid to play website that was founded in 2015 and based in Germany.
They offer several ways of accumulating points for their members by doing simple tasks which can be redeemed for cash.
According to their website, they have had 500,000 members since they started in 2015.
Another thing I like is that the cash out threshold is very low and even if you want to use PayPal the minimum amount is only $3.
Just under 44,000 people follow Idle Empire and if you go to their Facebook page often you can find codes that are given to help build your points total.
Trustpilot shows a great rating, in fact with 99% probably the best rating we have seen on Trustpilot and that's with just short of 9,000 reviews.
They did try their hand at cryptocurrency mining but had to close the operation down due to I think the lack of interest.
So who is responsible for Idle Empire?
Idle Empire report in their about section that the founders are two German guys, Yanik Pahl and Simon Ehrenreich.
This came into operation in September 2015 and they are based also in Dortmund, Germany.
We cross-referenced what was claimed on the website and found the information to be correct.
---
How does Idle Empire Make Money?

 
With a GPT site like Idle Empire who do appear to be doing things in the right way, many are often curious how they can pay out to their members when it is 100% free to join.
If you didn't know market research plays a very important role in helping businesses compete at the highest level.
It allows new markets and existing ones to be explored further and discovers what is trending and consumer behaviour.
Whilst Idle Empire aren't directly responsible, they do offer a mechanism to connect people with the right 3rd party companies.
Affiliate marketing is the key to how this all operates which is a very effective business strategy.
---
How does Idle Empire

W

ork?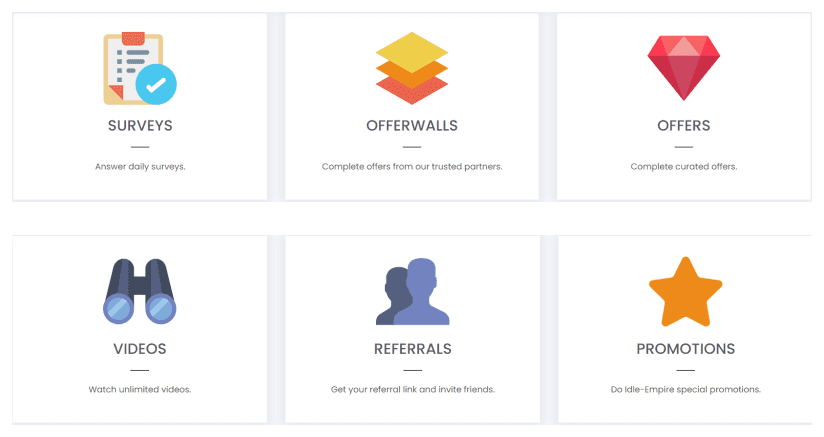 It is a very straightforward process signing up and becoming a member of Idle Empire.
Just enter a few basic particulars and reply to an email to activate your account.
First thing, I would go over to the profilers tab…
There you can find as of this review 12 questionnaires from basic demographics, work, health, job and others that will help in matching you with the right surveys.
A quick mention of points and how they relate to cash.
1000 points = $0.10
5000 points = $0.50
100,000 points = $10.00
1,000,000 points = $100.00
You will notice that the system is well laid out and easy to use so you shouldn't have any issues there.
There are currently 6 activities that you can partake in which are listed below and these refer to the above image…
Surveys

OfferWalls

Offers

Videos

Referrals

Promotions
Paid Surveys
On this link, you can find an assortment of surveys that are refreshed daily which pay as much as 8,000 points for a 20-minute survey.
Currently, there are around 12 surveys but don't worry if you get through these as there are many available in the other links.
Surveys are just one way of accumulating points and there does appear to be plenty of surveys to choose from.
Some of these surveys can take as long as 20 minutes and even longer and the questions are very similar so just keep your composure and take your time.
I found the surveys were very well laid out and probably the best experience I have had taking online surveys.
You will have to go through a pre-qualification process before you are redirected to the 3rd party site and don't expect to complete everyone you take.
If for whatever reason you get thrown out of a survey (and this can happen often) then that is the responsibility of the 3rd party survey provider and not Idle Empire.
However, I can't find complaints about this happening so maybe Idle Empire are one of the better sites where this doesn't happen often.
Paid offers
Offerwalls provide you with additional ways to accumulate points with around 100 different offers, including surveys, completing offers, competitions, downloading apps and watching videos.
You also have the Offers where you can find around 2,500 different offers including surveys plus everything you can find in the OfferWall and much more.
Watching Videos
Signup to the various channels and watch at least 3 advertisements from one of the many videos to accumulate 50 points to go towards your overall total.
Videos to watch are from many categories, like gaming, comedy, techie stuff, music, food, celebrity stuff and more.
Referrals
Share your affiliate link with family and friends and once they join you get a 20% commission of everything your referral makes for life.
Learn how to introduce referrals the correct way and this could be a nice little earner for you.
Hypothetically speaking…
If you introduced 100 referrals and each one of those earned $10/week.
This would total $1,000 for the week.
Your commission for the month would be $200 * 4 = $800
That's $9,600.00 for the year.
With only 1,000 referrals you could be looking at $96,000.
Promotional
Doing daily tasks and creating Youtube content where you can earn 5,000 points.
How you get paid
The great thing about Idle Empire is the number of different ways you can redeem your points for cash.
From Paypal and Payeer through to a number of cryptocurrencies if you fancied a bit of a gamble.
Plus an assortment of gift cards such as Amazon, Play Station, iTunes and more…
---
How much can you Realistically make with Idle Empire?
It doesn't matter how good a GPT site is you are not going to make a ton of money doing online surveys along with a few simple tasks.
However, looking at Idle Empire and they do appear to be one of the better sites, in fact, if we went by the positive feedback on Trustpilot then these are well up there.
Probably even better than Swagbucks.
Normally I would say with a GPT or survey site you should be looking at $50 to $100 a month, but with Idle Empire I think you could be looking at $100 to $300 a month.
Possibly more because you certainly aren't short of surveys or tasks to keep you occupied and for people where money is tight this could work out favourably.
I can see people are getting paid quickly from Asian countries and are giving 5*.
---
Who is Idle Empire

 F

or?
Idle Empire is for anybody who is looking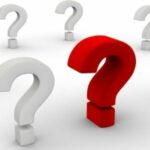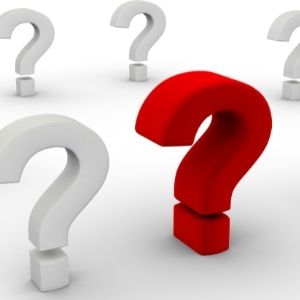 to earn a few bucks and as far as I can determine is a legitimate make money opportunity.
Looking at reviews from members in Asian countries and they are reporting getting paid without any issues.
The system doesn't appear to restrict members although that is what we found through our research.
If anybody would like to comment about this then we would love to hear from you.
---
What we liked about Idle Empire
We were surprised to find that we did in fact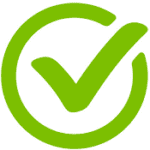 like this GPT site which we don't often.
Here are the most important things that we could highlight.
Established
Most GPT sites start off with the right intentions but very quickly they end up getting a bad name for themselves, Idle Empire is different.
They have gone from strength to strength and they do appear to respect their members, not like many other sites.
Great reviews
I'd like to reiterate again that Idle Empire has probably got the best rating for the number of reviews we have seen anywhere.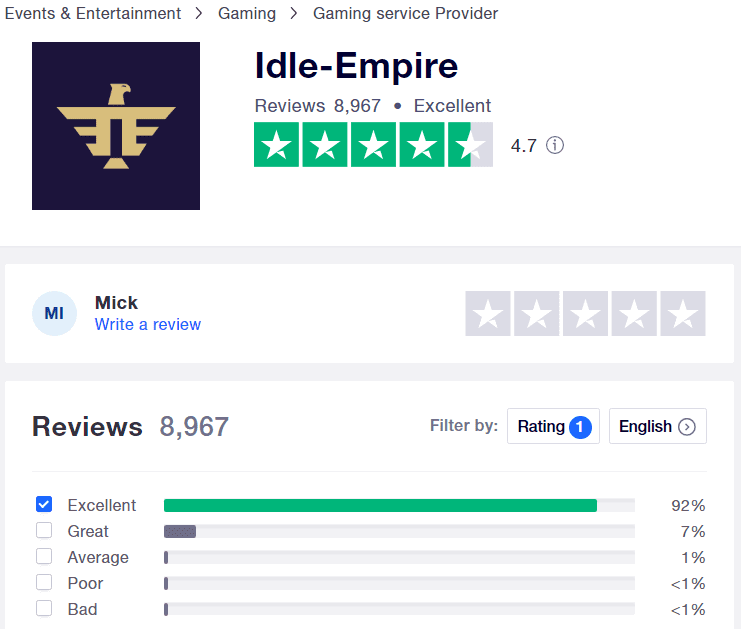 If you look at the stats above based on 8,967 reviews only 44 reviews were poor.
Multiple cashout options
You are sort of spoilt for choice when it comes to withdrawing your cash.
There is Paypal which most people will use, but you also have several cryptocurrencies that you could use as well as a number of various gift cards.
Very low cash out threshold
Probably the lowest cash out threshold that we have seen anywhere with Paypal at $3 but even lower than that with Payeer which is currently $0.10.
The system is safe and reliable
I found the system very straightforward and safe in our testings.
It responded very well with no glitches and no system crashes, that's not to say that you will have a similar experience as us.
Obviously the longer you are active on Idle Empire the more chance that you will encounter some form of issue.
There is a weekly competition
You could be fortunate to be in the top three earners that week where they pay out $300 for coming first followed by $200 for second and $100 for third.

If you check out the score you are talking about 450k which is nearly $50.
If surveys averaged 6,000 points then we are talking about completing 75 surveys in a week which is 10 each day.
Now if the surveys were forthcoming and you didn't get thrown out as they do with many similar sites then that is doable.
---
What we don't like about Idle Empire
Overall, we thought that Idle Empire was a good way to earn some money with very little in the way of negativity towards them.
Low earning potential
It doesn't matter how good a GPT site is you are always going to struggle to make any decent money.
But, Idle Empire is one of the better sites that we have reviewed and therefore in our eyes the earning potential is a lot better than most other similar sites.
---
Is Idle Empire

a SCAM or LEGIT?
Idle Empire is definitely not a scam but a legitimate make money opportunity.
I can't see any issues at all with this site which is extremely unusual for any make money opportunity.
Ok, you aren't going to be earning enough to replace that 9-5 job but you knew that anyway before you joined, right?
Learn how to market to the masses and you could be onto something.
---
The Idle Empire Review

: Final Thoughts!
When we first heard of Idle Empire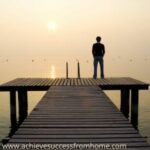 we just thought they were typical of a GPT site, that was until we started to look deeper.
A 99.5% Trustpilot rating and that is based on just short of 9,000 reviews for us says it all.
We have already mentioned that we haven't come across any product rating as high in all the reviews we have completed.
However, you still aren't going to earn enough to replace your 9-5 job but it is a GPT site that we would recommend to anyone.
That said if you really want to learn how to make a massive impact on your life.

---
Feedback, Comments and Subscribe
Ok guys what did you think?
If you enjoyed my Idle Empire review then why not spread a little love and share it amongst your friends and family on social media.
Maybe you have been or are still a member of Idle Empire and would like to share your experience with our readers.
As before if you have any questions for us either about this review or anything in general, just add them in the comments section below.
Until next time, stay safe.