Welcome to my Dropship Spy Review
It is crucial that you choose the right products for your e-commerce business otherwise your business could be dead in the water.
Using a tool like Dropship Spy can give you that edge and help increase your chances of success as an e-commerce business owner.
People tend to ignore the importance of this process and usually end up settling for products that they will struggle with.
Nowadays, with so many people starting e-commerce businesses the demand for better ways to spy, not only on your competition but to find profitable products for your business has increased dramatically.
Spy tools like Dropship Spy have increased in recent years due to the competition that is out there.
Let's see if Dropship Spy is the right e-commerce tool for your business.
---
[Affiliate Disclosure: The Dropship Spy Review has been thoroughly researched from information and testimonials that are in the public domain. This post may contain affiliate links which means we may earn a small commission, however, this won't affect what you pay!]
---
Dropship Spy Review – Summary
Product: Dropship Spy
Founder: Tristan Glaves, Jake Harber
Website: www.dropship-spy.com
Product Description: Provides high-tech tools for people running drop shipping businesses.
Cost to join: $39/month
Recommended: Maybe
Summary: Dropship Spy is a great tool for both beginners and the more experienced drop shippers out there.
It can provide you with a lot of data analysis information for helping you find those trending products and doesn't cost the earth either.
Dropship Spy covers platforms like Amazon, CJ Dropshipping, Aliexpress and eBay.
Apparently, there used to be a FREE account which was great because that meant that you could take it for a test run first before making a commitment.
Nowadays it is going to cost you at least $39/month and there are no contracts and you can cancel your subscription at any time.
Related Business Opportunity: Dropship Formula
Dropship Spy – Table Of Contents
What is Dropship Spy About?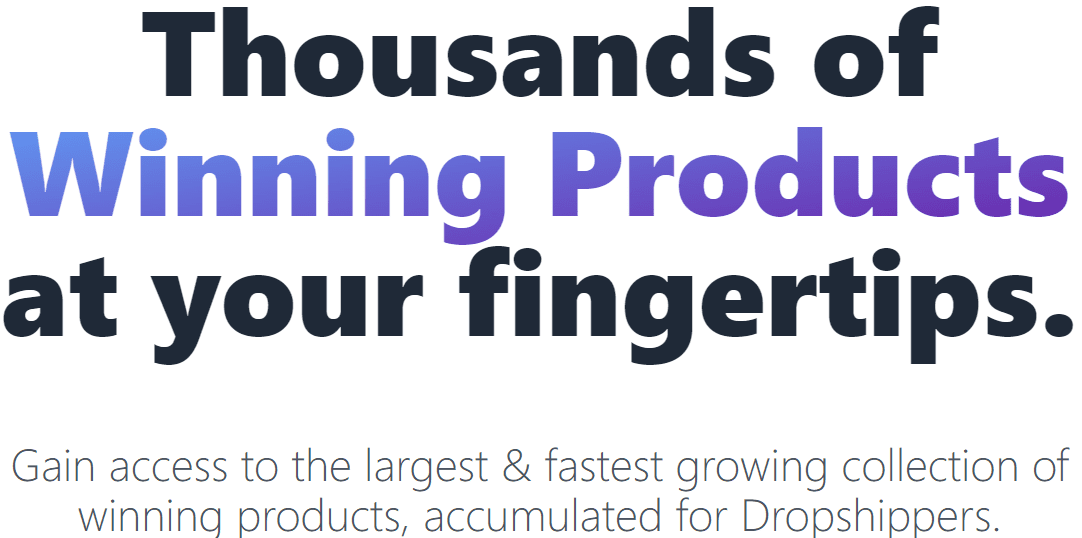 Dropship Spy is a research tool that was created in 2017 and will help you find those profitable trending products that will give you an advantage over your competition.
The tool has 3 incredible features and will search various social media platforms like Instagram, Facebook and now Tiktok.
It will only select products and add them to the database based on the rigorous tests that the tool takes the products through.
It also searches the Aliexpress database to analyse hundreds of products on a daily basis which will ensure that you get access to those in-demand products.
Related Business Opportunity: Dropship Lifestyle
Who's The Owner of Dropship Spy?
Tristan Glaves and Jake Harber are the co-founders of Dropship Spy and are both entrepreneurs and responsible for several other businesses besides.
Jake is also the founder of Hucksta and Revive Foam Removal
Whilst Tristan is a trustee of MenWalkTalk which revolves around men's well-being.
He's also a freelance digital marketing specialist.
Other than what we could find on LinkedIn we couldn't really find anything whether positive or negative.
What You Get With Dropship Spy?

When you become a member of Dropship Spy you are opening up a whole new world that will transform your business.
Social Proof Ads
The tool provides you with a lot of details on products that are been marketed on social media, such as shares, comments, views, engagement etc.
Amazon Analysis
Get access to a whole bunch of Amazon products with its rankings and keywords across Amazon sites in the US, France, UK, Germany plus others.
Key Indicators
Apparently, Dropship Spy is the only e-commerce analysis tool that offers engagement scores and key indicators.
The more information you have at your disposal the better decisions you can make.
Trending Data
A a glance you can look at all the historical sales and profits for each product plus weekly tracking graphs for all sales.
Video Ads
The Dropship Spy team provide you with video ads that you can use and modify for use in your own marketing campaigns.
Audiences
Specialised audiences, is a tool that you can use for creating Facebook Ads showing the right buyers to target.
Ad Copy
Another time saver is the ad copies that the team create which include re-targeting ads which you can also use in your marketing campaigns.
Profit Calculator
The profit calculator that comes with Dropship Spy at a glance will show you margins and how to adjust them to make a profit, which will save time in pricing the products better.
Reviews
This tool allows you to upload the files for each product with all the data to Shopify saving you an enormous amount of time with not having to manually input this data.
Suppliers
The key to any success in your business is finding the right suppliers to use such as quality, lead times, customer service etc.
This tool provides the best suppliers from both AliExpress and CJDropshipping.
Influencers
Get access to a complete list of Instagram influencers in the niche that you choose which includes services and prices.
Free Products
The Dropship Spy tool each month will give you 2 free products that come from social media and AliExpress.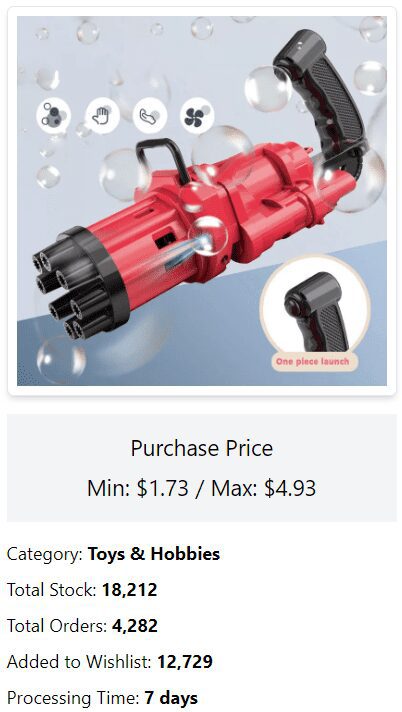 Related Business Opportunity: Ecommerce Empire Builders
Dropship Spy Costing Information

The current cost is either $39 a month or you can pay annually for $119.
Bear in mind that by going annually you are saving yourself $350 which works out to 9 months of free service.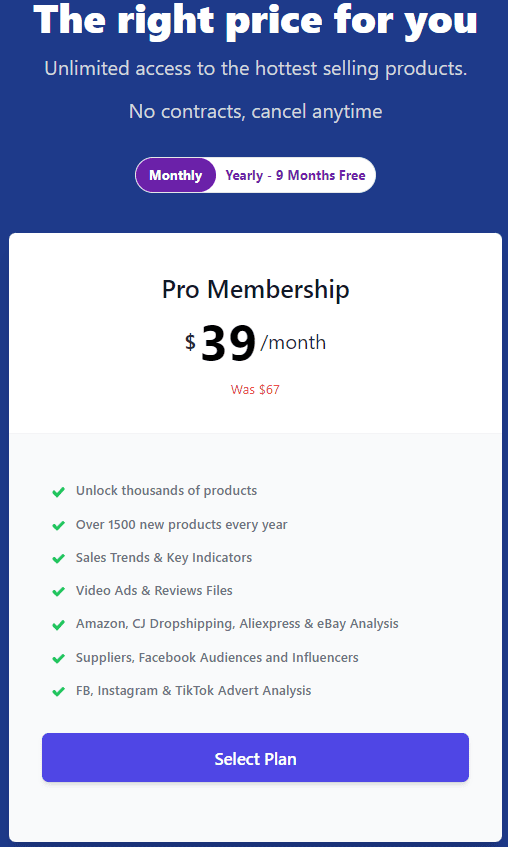 Can You Pay For Dropship Spy In Instalments?
You have the choice of paying monthly or annually.
Are There Any Upsells?
No, what you see is what you pay for.
Is There A Free Trial?
No there isn't however there used to be at one time.
Does Dropship Spy Come With A Refund?
Unfortunately, Dropship Spy does not come with a refund but what they will do is try their best to sort out any issues that you may have.
That is why we would suggest taking out the monthly subscription at first to get a feel for the system.
That way the least it is going to cost you is $39.
Related Business Opportunity: Drop Shipping Blueprint
Dropship Spy Affiliate Program

For anybody out there who is happy with Dropship Spy and wants to try and make some extra money, there's the affiliate program that you can take part in.
How that works is pretty straightforward.
You would promote Dropship Spy and there many ways that you can do this.
Once someone signs up for a Dropship Spy membership through your unique affiliate link you can make as much as 45% in commissions.
These commissions would continue until the user decided they no longer wished to use Dropship Spy and cancelled their membership.
There is a 60-day return cookie which means that once someone goes through your link they have 60 days to decide whether to join or not.
Related Business Opportunity: Netz Commerce
Is Dropship Spy a Scam?
Dropship Spy is an e-commerce analysis tool that you do not want to be without.
It will help save you a lot of time on research and ensure your business thrives in this ever-expanding competitive industry.
A quick search in Google and you will see there are many similar e-commerce tools out there but most won't compete on price.
Having said that Dropship Spy does have some faults that all tools do have but they are minimal and shouldn't deter you from using it.
Related Business Opportunity: Shopify Freedom
Dropship Spy Customer Reviews And Testimonials 
What we have noticed are the reviews on Trustpilot are not great but saying that they still have a 70% rating.
The last review on there was in February 2021 so can we assume that people are happy with the tool?
Here are a few testimonials that you can find on the Dropship Spy website.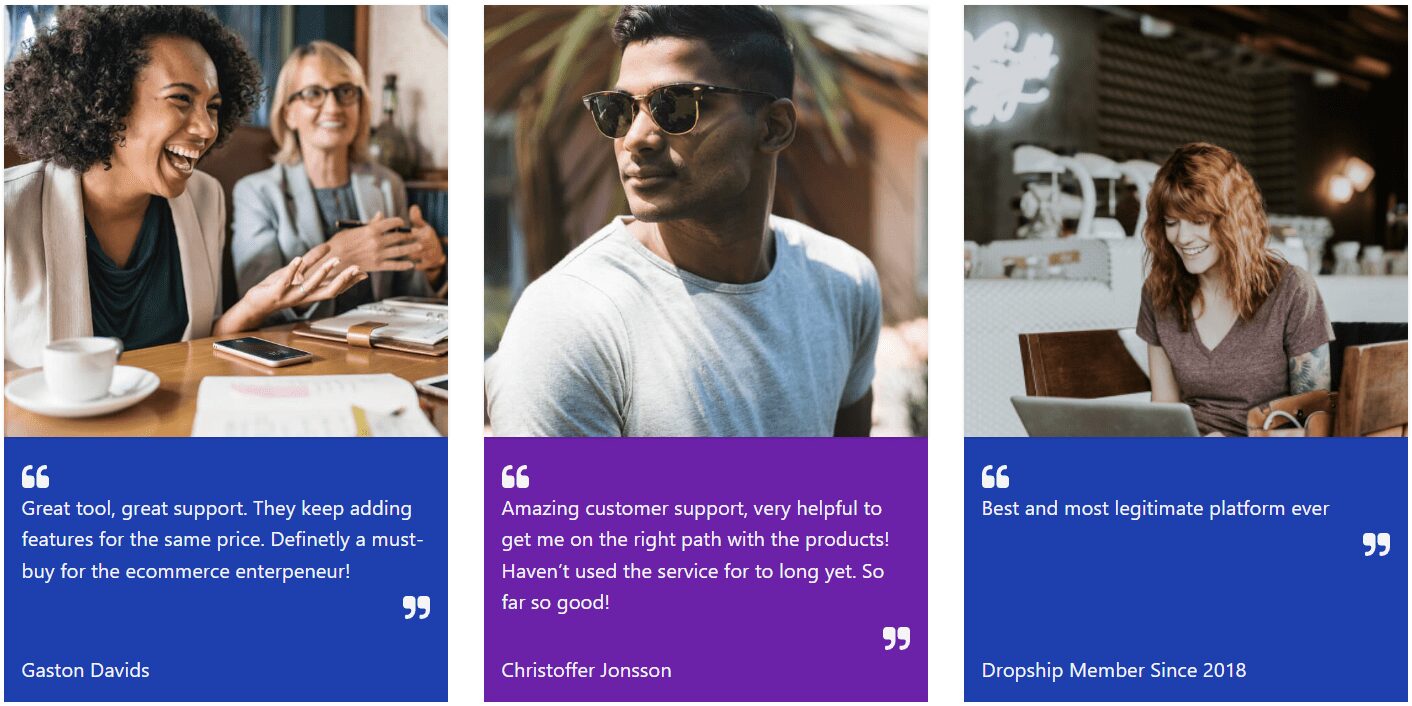 Related Business Solution: Drop shipped Unlocked
Dropship Spy – PROs
Full Of Some Great Analysis Tools:
Great For Spying On Your Competition:
Dropship Spy – CONs
Mix Of Reviews Both Negative And Positive:
What we Think About Dropship Spy!
The e-commerce industry is very competitive and any help is going to help you compete at the highest.
Finding the right product to promote can take time and time is something that we either don't have or lack in effort to do correctly.
There are many tools out there similar to Dropship Spy which are better and worse but we believe Dropship Spy is well worth trying and researching further.
Granted, there are a few negative reviews on external review sites like Trustpilot but you have to make a judgement call because many of the reviews you can find on these sites are not legit.
Dropship Spy provides a lot of analysis tools that will make product research so much easier and the fact that it will not cost you an arm and a leg is a bonus.
The marketing tools that come with Dropship Spy will certainly come in handy for your ad campaigns.
There is no contract and therefore you can cancel at any time.
In all, we thought it was a great tool.
Related Business Solution: Supreme Ecom Blueprint
What we do For a Living
It's called affiliate marketing which is very similar to dropping shipping except you don't have to worry about using a digital store.
The principle is the same in that you are the middle person and direct the customer to the merchant except you get paid a commission on a sale.
It also means that you are not restricted and are much more flexible.
Is one of if not the best ways to create multiple income streams.
I have personally been a member of Wealthy Affiliate since 2017 and the main reason why I was able to kiss goodbye to my 9-5 job.
Just check out the reviews on Trustpilot.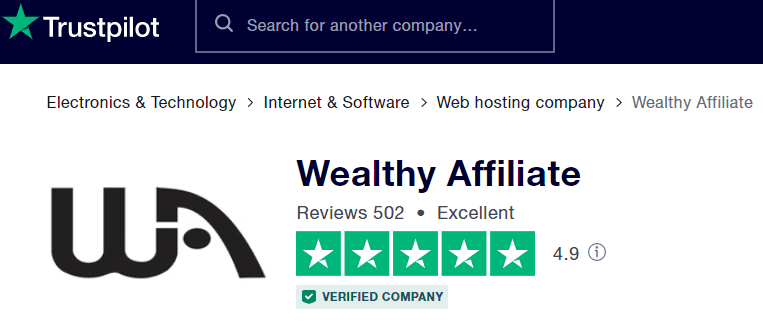 The training platform is a fully integrated one-stop-shop meaning that everything you need to succeed is in one place.
Education and training, Web development, Hosting your website, and a community that cares and is full of experience on many levels…

Dropship Spy Review – FAQs
Here in this section, we've managed to highlight a few frequently asked questions which we hope you will appreciate.
Does Dropship Spy Integrate With Shopify?
Yes, you can through the "Shopify Connect" app which allows unlimited shops to be linked to your Dropship Spy account.
Which will allow you to import products straight into your shop with all the text and images.
Are We Restricted To Shopify?
No, you can use Dropship Spy for any e-commerce system but the benefits of Shopify are that a lot of the processes are automated.
Do You Provide Any Courses?
As of this moment, there aren't any training courses provided but this may change in the near future.
Can You Tell Me About The Suppliers That You Provide?
Every product that is uploaded to the Dropship Spy platform includes as many as 3 suppliers from Aliexpress so you have a choice.
The best suppliers are researched carefully based on their rating, the number of products sold and reviews and prices.
Can I Cancel My Account At any Time?
You have complete control and can cancel your subscription at any time.
If for any reason you are undecided then there is the ability to pause your subscription which will stop you from getting billed and resume at a later date.
Can I Import Any Reviews Into My Shopify
In order to do this you need to install the Shopify reviews app which is built by Shopify, click settings and import.
This will allow you to upload the review file from the Dropship Spy platform.
Feedback, Comments And Subscribe
Hope you enjoyed this review of Dropship Spy and if you have any questions please don't hesitate to add them below in the comments section.
Thank you for your time!
Take care!
Stay safe!