Hey guys and welcome to Harry Coleman's Ecom Beast 2.0 Review
If you are looking for the full lowdown on Harry Coleman's Ecom Beast you have definitely come to the right place.
Nowadays, there is no getting away from the fact that dropshipping has become one of the top business industries.
That people are researching and trying their hand at and why not?
After all, you don't need any experience, you don't need to purchase or own any products and you can start this business on a relatively low budget.
But, because there are so many different dropshipping courses available it's often difficult to find the right course.
There are a lot of stories about how people are earning upwards of $100k in the first 30 or 60 days but you have to not read too much into those stories.
If it was so easy then everybody would be doing it, but we know that is never the case and whilst some of these stories might be true most of them aren't.
In this Ecom Beast 2.0 review, we will be addressing all the important facts, the pros and cons. is it worth it? Are there better courses out there?
But more importantly, is Ecom Beast 2.0 a scam and should you stay away and find an alternative solution?
But before we get into this review, who am I and why should you listen to me?
My name is Mick and not too long ago I was in the position you are now looking for a way to make some money online.
That's why I created this website, to help people like you try and find your way in what can be a very frustrating exercise.
We have created well over 400 reviews of all descriptions, some really good, some ok whilst many are just out and out scams.
I guess you are wondering where Ecom Beast 2.0 V6 fits into these categories.
So, let's get down to it!
---
[Affiliate Disclosure: The Ecom Beast 2.0 Review has been thoroughly researched from information and testimonials that are in the public domain. This post may contain affiliate links which means we may earn a small commission, however, this won't affect what you pay!]
---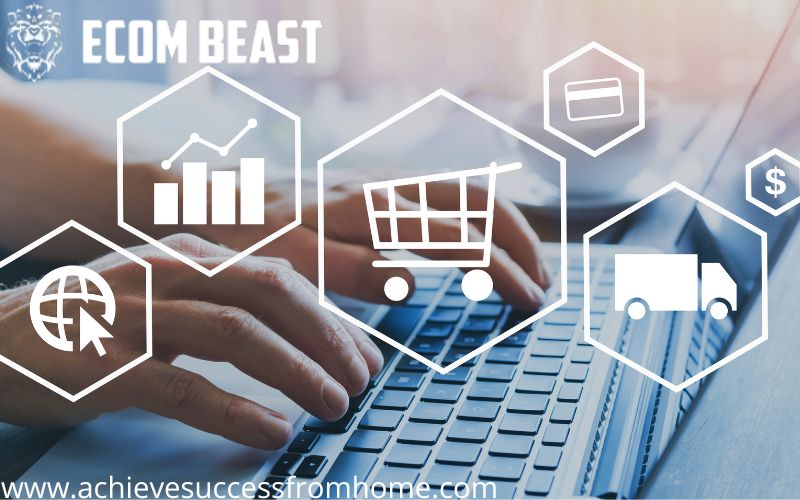 Product: Ecom Beast 2.0
Founder: Harry Coleman
Website: www.ecombeast.teachable.com
Product Description: Drop shipping course
Cost to join: $547
Recommended: Maybe
Summary: Ecom Beast 2.0 is a dropshipping course that promises to get you into profit within the first 30 days.
Harry Coleman might be an experienced dropshipping entrepreneur but isn't that statement a little far-fetched?
With so many fabricated stories out there you have to take a step back and digest what you are been told.
This might be one of the best dropshipping courses out there but you will know a lot more if you stay with this Ecom Beast 2.0 review until the end.
Ecom Beast 2 Review – TOC
What is Ecom Beast 2.0 About?
Ecom Beast 2.0 is a training course that teaches you how to build an e-commerce dropshipping business.
The course is the latest rendition of courses that have been created by Harry Coleman and he claims to be able to get you into profit very quickly.
But we know those claims might be a little exaggerated but all the same if you put into practice what Harry teaches then anything is possible.
The course comes with over 150 over-the-shoulder training videos that are easy to understand and follow.
E-commerce as we have already mentioned is very popular nowadays but the dropshipping side has really taken off.
There was nothing on the negative side mentioned about the Ecom Beast 2.0 which is a good thing.
Related: Sell The Trend – All In One Dropshipping Solution
Who is Harry Coleman?
Harry Coleman is the person behind the Ecom Beast 2.0 V6.
It doesn't seem too long ago that Coleman first started his online journey with his dropshipping jewellery store back in 2016.
That wasn't successful but he learned from his mistakes moving forward with his next e-commerce store.
So much so, that he decided to quit his full-time job.
However, Coleman has always had a flair for entrepreneurship when as a kid used to do up old bikes and sell them on.
Then when he was in university he started to purchase snapback hats in the US and sell them to people over in the UK which gave him the bug.
He has even ventured into Forex trading and affiliate marketing until he found his calling with dropshipping.
You can check out Harry on his YouTube channel which he calls the "Beast Of Ecom" where he currently has over 71k subscribers.
Here you can find him giving away all sorts of valuable information for free and a place we would suggest visiting first to get a better feel of who he is.
Here you can find Harry actually giving away free training in dropshipping which is over 2 hours long. Take a look and see what you think!
Continue reading my Ecom Beast 2.0 review to find out what comes with your purchase.
Related: Drop Ship Formula
What's Inside The Ecom Beast 2.0 Training Course?
Ecom Beast 2.0 comes with 7 modules which are split into the different aspects of dropshipping to make it easier to understand.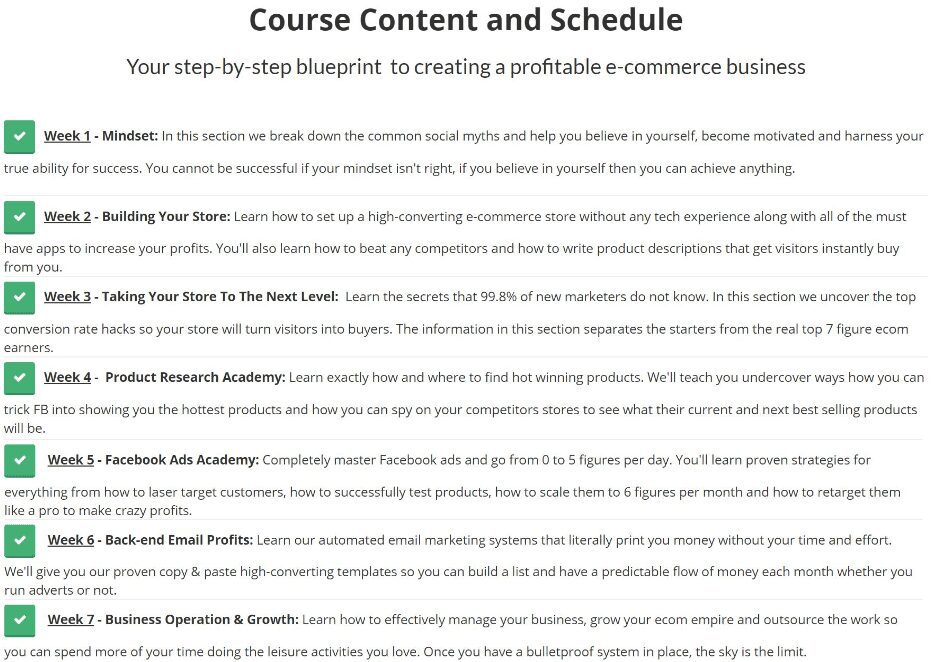 Here, we have the modules listed with a brief description of what each one entails.
Module #1 – The Mindset
It all starts with having the right mindset and in this module Harry explains just why having the right mindset is important moving forward.
He will also go into what you can expect from this course and will explain a few things prior to starting.
Such as what is drop shipping and why it's such a popular business model that everybody seems to want to get involved with.
He will briefly take you through the whole process so that you have more of an understanding of what creating a dropshipping business entails.
Module #2 – Building Your Store or Website
In this module, Harry will take you through the process of creating your store and he shows you how easy it is without any technical skills.
He will also show you which apps to add to your store to help make your life easier.
Which theme is best and how to add the products that you will be promoting?
Once he has explained which apps you need then setting up your store will seem like a breeze.
Module #3 – Taking Your Store to The Next Level
According to Coleman this module with show you what 99% of marketers are not aware of.
You will be taught the various hacks that Harry has used himself to greatly enhance his revenue.
Module #4 – Product Research
Coleman shows you in this module just how to find the right products by looking at what your competitors are doing.
There are various tools he mentions but the one tool that is really hot at the moment is Sell The Trend.
What Harry found out when he was first starting was that sticking to one niche wasn't working for him.
He decided to use what he calls a general niche which meant he would choose several different niche products until he found which one worked.
With that knowledge, he could create additional stores based around that product's niche a lot quicker with much better success.
Module #5 – Facebook Ads Academy
In this module, Coleman goes into great detail about how to use Facebook ads which in this course is the primary way of driving traffic.
This is the most important module as this is where a lot of your money is going to go and if you are not careful this could be what gets you to quit!
He will teach you all about landing pages and how the right one will attract the most prospective customers.
How to test the products, how to laser target your customers, how to scale from zero to 6 figures a month and how to retarget for massive profits.
Module #6 – Email Marketing For Additional Income Streams
Creating an email list is important for long-term goals and will allow you to create additional income streams without it costing you money.
This is where you keep hold of the customer details and store them to build a relationship.
In this module, Coleman gives you his proven email templates that he has used throughout his successes.
Module #7 – Optimization And Outsource
The whole point of working for yourself and starting an e-commerce business with dropshipping is to have more time for yourself, right?
Coleman in this module shows you how to ease back on the reigns once you have your business up and running and in profit.
Finding the right people to run your business takes time but Harry has done this several times and knows just what works and what doesn't
To round things off in this part of the Ecom Beast 2.0 Review we look at what you get in totality for your purchase.
The Ecom Beast 2.0 Training Program
Facebook, TikTok And Google Ads Academy
High Converting Email Templates
Private Inner Circle And Bi-Weekly Coaching Sessions
FREE Lifetime Access Any Updates
Related: Drop Ship Unlocked by Lewis Smith
Who is Ecom Beast 2.0 For?
These courses are always aimed at complete beginners but everybody is different and you have to have the right attitude.
There is no point in starting something like the Ecom Beast 2.0 with a halfhearted attitude.
You have to make a conscious decision that this is where you are going to be for the foreseeable future.
But we know from our experience that you will go through a lot of ups and downs and more downs than ups that are for sure.
Those downs you just have to ride through because nobody who is successful has been able to avoid them.
Dropshipping is a great business to get involved in and if you listen to Coleman and applied what he teaches.
Then there is no reason that you couldn't make a success out of this.
Coleman has a lot of experience and covers some advanced topics which you don't find in many similar courses.
As we said, this course is aimed at beginners which will require a considerable amount more than the course fee of $547.
So just to get started you are probably looking at around $1,000.
Let's continue in this Ecom Beast 2.0 review to see if the actual course is worth the money.
Related: Savage University
Is Ecom Beast 2.0 Worth It?
At the end of the day, you get out of any course what you are prepared to put in which means plenty of hard work.
What you need to be able to do is trust the person and the only way you can do this is through plenty of research.
Coleman is experienced but can you trust him, more importantly, is Ecom Beast 2.0 worth it?
If you have the money and are prepared to listen and put into practice what you are been taught then yes we do believe the course is worth it.
Related: The Best Affiliate Marketing Planet On The Planet
Can You Make Money With Ecom Beast 2.0?
Of course, you can make money with Ecom Beast 2.0 V6 but it won't be easy and requires a lot of hard work on your part.
If you read and listen to what Harry's students are saying then the course appears to be working for them.
However, if you do listen to any of those as they can't be verified then I wouldn't read too much into them.
The course does provide everything that you would need to succeed in dropshipping and Harry is an excellent mentor.
Providing you go into this venture with the right mindset and will to work hard and have that mentality of not giving up then there is no reason why you couldn't succeed in this business.
Related: Affiliate Marketing Success Stories
Ecom Beast 2.0 Costs And Refund
Ecom Beast 2.0 comes as a one-off payment which as of this review will cost you $547 which is for life and includes any updates that are added.
As you can see you can use a discount code to bring the price down too!
There is a 1 on 1 personal call from Harry Coleman that you might be interested in which comes in 2 different ways.
30 minutes – $299, with discount code = $199
60 minutes – $499, with discount code = $399
Are There Any Upsells With Ecom Beast 2.0?
No, there aren't any upsells with Ecom Beast 2.0, what you see is what you pay for but you do get a number of bonuses which are very helpful.
Are There Any Additional Costs We Should Factor Into The Ecom Beast 2.0 V6?
Of course, there are always additional costs with any new business venture that you should take into consideration.
The main costs are going to be for paid advertising which unfortunately there is no way around, well not with dropshipping anyway.
The more money you can budget for this the better but you have to be prepared to lose this because there is a lot of testing to get things right.
We suggest a safety net of around $300 a month which all of a sudden makes the course seem very expensive.
Is There a Trial Period Offer With Ecom Beast 2.0?
No, there is no trial period with Ecom Beast 2.0 and we are often asked why when some (not many) do offer a trial period as Wealthy Affiliate does.
In fact, you can join Wealthy Affiliate for free and stay as a free member if you like.
Are There Any Discounts That Come With This Ecom Beast 2.0 V6 course?
As of this review, there is a discount code that you can use but that is for a personal call from Harry Coleman himself.
This entitles you to a saving of $100.
Does Ecom Beast 2.0 Come With A Refund?
Ecom Beast 2.0 does come with a full money-back 30-day guarantee that as far as we are aware doesn't come with conditions.
If you are not satisfied with your purchase then just send an email to Harry Coleman's team within 30 days and he will refund your money.

Related: Drop Shipping Blueprint
Is Ecom Beast 2.0 a Scam?
No, Ecom Beats 2.0 V6 is not a scam but a legit course that teaches anyone how to create a drop shipping business.
The course will show you the best way to set up your e-commerce store, how to find trending products and the best suppliers to use.
It even goes into Facebook, Google and TikTok which is an excellent way of promoting your business nowadays.
However because of the costs that come with any new business venture then something like the Ecom Beast 2.0 will be beyond most people's budget.

Ecom Beast 2.0 Student Reviews 
What is extremely important when you are researching anything are testimonials and student reviews.
Often this is something that is lacking and that's what we have found in this Ecom Beast 2.0 review, we just couldn't find any.
Third-party reviews, other than what we could find on the Ecom Beast 2.0 sales page.
You might ask why should this matter.
Well, just think about it, you ain't going to find any negative testimonials on the Ecom Beast 2.0 sales page now are you?
That's why you have to be careful when you can't find any review external and why you should not pay too much attention to them.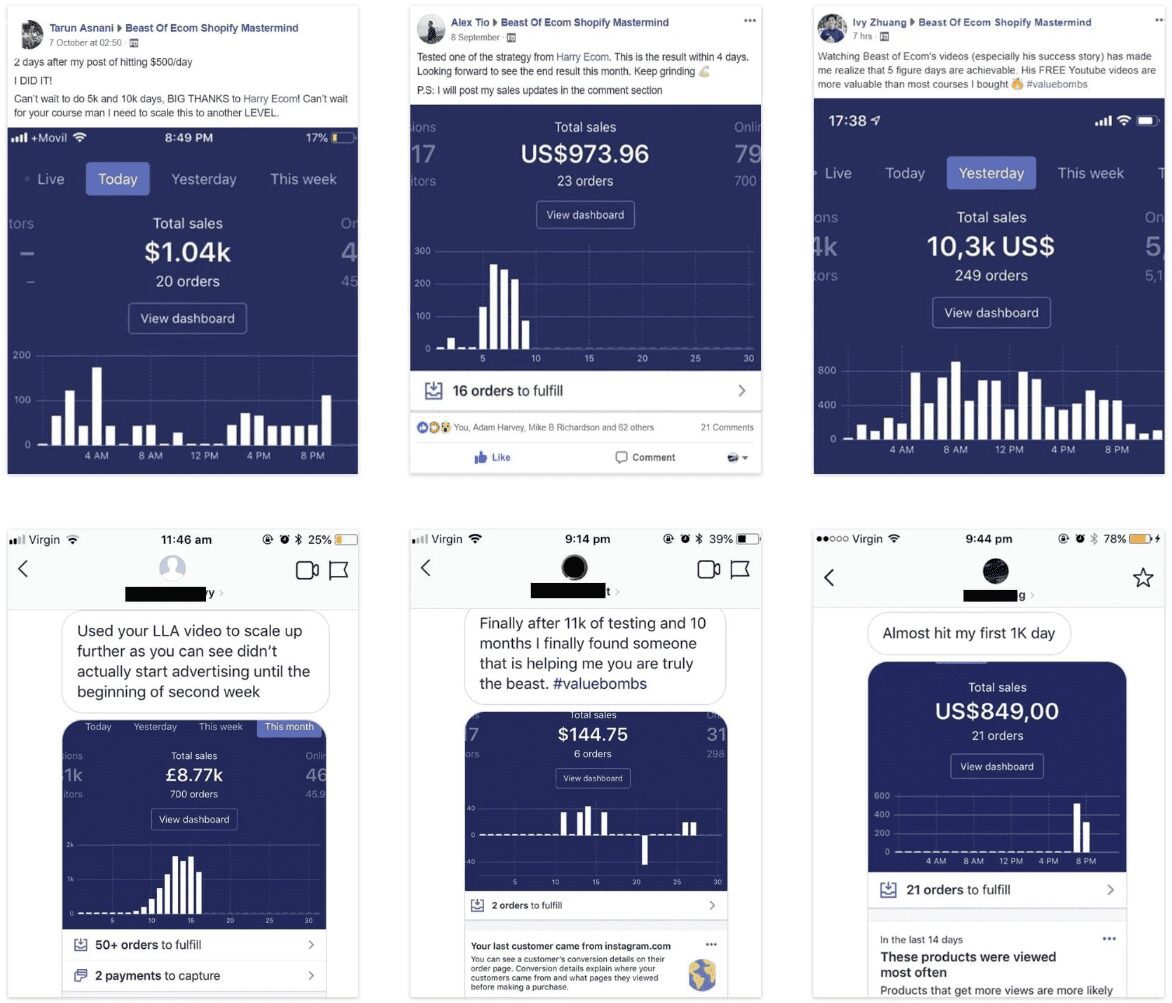 You could however check out some of the video testimonials if you like but I wouldn't pay too much attention to them.
Related: Advanced Dropshipping Academy
What we Like About Ecom Beast 2.0
Harry Coleman knows what he is talking about
There's a 30-day money-back guarantee that doesn't come with conditions
What we Don't Like About Ecom Beast
Could do with being more depth and covering more advanced topics
Ecom Beast 2.0 – Final Thoughts!
Ecom Beast 2.0 is a decent course that teaches you a lot and coming from Harry Coleman I'm sure you will agree comes across as a genuine person.
If you don't believe me just head over to his YouTube channel and even in this Ecom Beast 2.0 review we have highlighted.
A video with over 2 hours of free training which is all about e-commerce and dropshipping.
Check that out first before you decide to part with your money and see for yourself whether e-commerce and dropshipping is for you or not.
There are a few things missing with this Ecom Beast 2.0 but aren't there with all courses and systems.
All you really need to know is the basics about anything and Coleman gives you a lot more than that.
You also have one-on-one mentoring which you can use to better your chances of success and if you are really determined you will use it.
However, if it's the budget that concerns you then check out what we do below.
Alternative Solution to Dropshipping
It's called affiliate marketing which is very similar to dropping shipping except you don't have to worry about using a digital store.
The principle is the same in that you are the middle person and direct the customer to the merchant except you get paid a commission on a sale.
It also means that you are not restricted and are much more flexible.
Is one of the best ways to create multiple income streams.
I have personally been a member of Wealthy Affiliate since 2017 and the main reason why I was able to kiss goodbye to my 9-5 job.
Just check out the reviews on Trustpilot.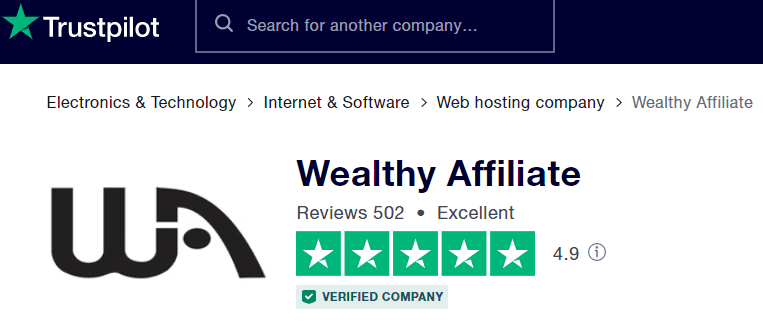 The training platform is a fully integrated one-stop-shop meaning that everything you need to succeed is in one place.
Education and training, Web development, Hosting your website, and a community that cares and is full of experience on many levels…

Ecom Beast 2.0 Review – FAQs
here are just a few questions that we found people asking in the search engines and thought it could help you to decide whether Ecom Beast 2.0 is for you or not.
How Much Is The One To One Consultation?
You can arrange a one-on-one telephone consultation with Coleman which will cost you $299 for 30 minutes or $499 for a full hour.
If you check the sales page you will able able to find a discount code that you can use which I believe is currently $100.
I Know Nothing About Ecommerce Or Facebook Ads, Is This For Me?
You don't need any experience at all which is often the best way to start then you aren't comparing what you thought you knew with what the course provides.
The course is a step-by-step account of everything you would need to know to succeed as a drop shipper.
I Have Tried Ecommerce Before And Failed, How Will This Help Me?
The Ecom Beast 2.0 is a program based on over 5 years of experience in e-commerce and dropshipping.
These same methods and strategies are what have allowed Coleman to generate over $8 million in sales.
Coleman can guarantee that if you follow this course to the tee and providing you stick with it then success is only just around the corner.
I've Made A Few Sales Online, Can this Help Me Get To The Next level?
Yes, this Ecom Beast 2.0 course includes a lot of advanced strategies that according to Harry have allowed him to have some $50k days.
Even if you are already an experienced drop shipper, you can still benefit from what you can find in this course.
How Long Will It Take Me To See Results From This Program?
I think you have to take this with a pinch of salt as some of Coleman's students have apparently earned $11,000 in their very first month.
Now, I know this is possible because all you need is to find one product that everybody is looking for and anything is possible.
Just remember that $11k isn't pure profit.
It all depends on whether you are prepared to take action or not!
Related: The Best Community Anywhere Online
Feedback, Comments And Subscribe
Hope you guys enjoyed this Ecom Beats 2.0 review and that you got some benefits and that we answered many of your questions.
As before if you have anything to add don't be shy!
Thank you for listening!
Take care!
Stay safe!