Welcome to this website and the Ecom Freedom Review, a comprehensive course that teaches you all about e-commerce and Amazon FBA.
This is a course that many people have been raving about and whilst Trustpilot rates this course highly.
There are still a few negative reviews from people who have had bad experiences.
So who is Dan Vas and can he be trusted? Is Ecom Freedom a scam? Is Ecom Freedom Worth the money?
All great questions that we know you'll be asking but we have you covered because in the next few minutes this review.
Will provide you with all the answers, so that you can make up your own mind whether Ecom Freedom is worth the money or not.
But a bit about me first as I'm sure you will want to know who I am and why you should listen to me.
I'm Mick who not too long ago was looking for ways to make money online and I struggled and found myself listening to the wrong advice.
Until I found affiliate marketing and the reason why it helped me to kiss goodbye to my full-time job and work from home.
That's why I created this website to help people like you find your way.
With over 400 reviews on programs, courses, schemes, systems and scams you are sure to find the right advice on how to make money online.
But whether you choose to take this on board or not is basically down to whether you believe me or not.
I can assure you that I don't recommend anything without in-depth research where I provide all the facts about everything.
Rest assured we shall provide you with a thorough, unbiased review of this Ecom Freedom Amazon FBA course
With that said, let's get started!
---
[Affiliate Disclosure: This review has been thoroughly researched from information and testimonials that are in the public domain. This post may contain affiliate links which means we may earn a small commission, however, this won't affect what you pay!]
---
Ecom Freedom – Summary
Product: Ecom Freedom
Founder: Dan Vas
Website: www.ecomfreedom.com
Product Description: Amazon FBA course
Cost to join: $97 – $1700
Recommended: Read this review first to find out
Summary: First indications are that this Ecom Freedom course is legit and well thought out and very comprehensive.
If you are wondering about the cost of the course at $1,700 which is what it will cost for the advanced course.
Then you need to know that the course creator also mentions that you need a minimum of $1,500 and that's besides your course fee.
Which takes the basic starting investment of $3,200 which is a hefty amount to find especially if you are a complete beginner.
On the surface, Dan Vas does seem like a genuinely trustworthy person but so do most who promote their own courses.
That's why it is imperative that you take your time and research the subject at hand very carefully.
After all, this will be a new business and you want to ensure that everything is right from the very start, and that's what we hope to provide in this review.
Ecom Freedom – Table Of Contents
What is Ecom Freedom About?
Dan Vas created Ecom Freedom in 2017 which is a course to teach anybody how to start and successfully run an Amazon FBA business.
As you all know Amazon is the biggest online retail store and is responsible for thousands of high-street retail stores closing.
Since the pandemic lockdown, interest in e-commerce has literally soared to greater heights.
It's courses like Ecom Freedom that have sparked interest in people since nobody nowadays knows where the hell they stand with their jobs.
Ecom Freedom is certainly a popular course and that is plainly obvious with a quick trip over to Trustpilot.
But is an excellent rating on Trustpilot enough to convince you that this is the right course for you?
Amazon FBA is a pretty straightforward business model and Dan makes it seem even more straightforward in his Ecom Freedom course.
The course covers everything you would need to know about Amazon FBA.
A step-by-step over-the-shoulder course on how to select the right products and suppliers and how to set up your website.
He even discusses important issues about things like taxes and that you don't see many courses like this cover.
How and what taxes you are liable for and how to pay them and he covers the US, EU and UK, Canada and Australia.
The course covers cash flow and how to budget the business cash and even a complete lesson on accounting and bookkeeping principles.
There has even been an overall revamp of the course for 2022 and that may be the reason why the course has doubled in price.
So is Ecom Freedom worth it and why is there so much hype about his course?
Carry on reading this review to find out more.
How can you validate that what he says is in fact true?
Or is he just one of the gurus who realised that it is so much easier to create a course and sell it to the masses?
Well according to our research, Dan has helped over 15k students and these are people who paid the full price and did not take the 7-day free trial.
Even at the old price of $799, that works out to $11.9 million which is significantly more than he has made through Amazon FBA.
Nonetheless, can Dan Vas be believed? Is the course as good as he says? Is Ecom Freedom a scam? Can you make money with this course?
Did Dan Vas buy the course and change it for his own needs which many are saying?
Continue reading this review to find out but before we get into this review let's check out who Dan Vas really is.
Related Business Opportunity: Affiliate Marketing
Who is Dan Vas?
Dan Vas is the person behind Ecom Freedom and another course that started it all off with Shopify Freedom.
Vas is regarded as a top e-commerce entrepreneur who started his e-commerce career with dropshipping in 2017.
The same year he created the course Shopify Freedom which followed quickly with his recent program Ecom Freedom.
Accordingly, he claims to own both Shopify and Amazon FBA businesses although we can't verify whether this is true or not.
Dan has his own YouTube channel with over 443k subscribers and with over 500 videos with all sorts of free stuff.
He has not too long ago started the Ecom Freedom YouTube channel where you can find everything related to the course and Amazon FBA.
Dan seems to have done a lot of things in such a short period of time like when he created his first course Shopify Freedom the year he started dropshipping.
Many people just didn't believe that what he had achieved could even be legit so what did he do, he created Ecom Freedom for Amazon FBA.
There are so many scam artists online that sometimes is very difficult to determine who is legit and who isn't.
Why not check out a completely free tutorial of Amazon FBA by Dan himself?
But don't make any judgments yet, not until we have covered more about the course.
Related Business Opportunity: Drop Ship Formula
What's Inside Ecom Freedom
The course has had a few changes in recent years with a number of changes and additions to keep up with constant changes in the industry.
The course is split into 12 modules with a step-by-step approach to learning how to start and be successful as an Amazon FBA entrepreneur.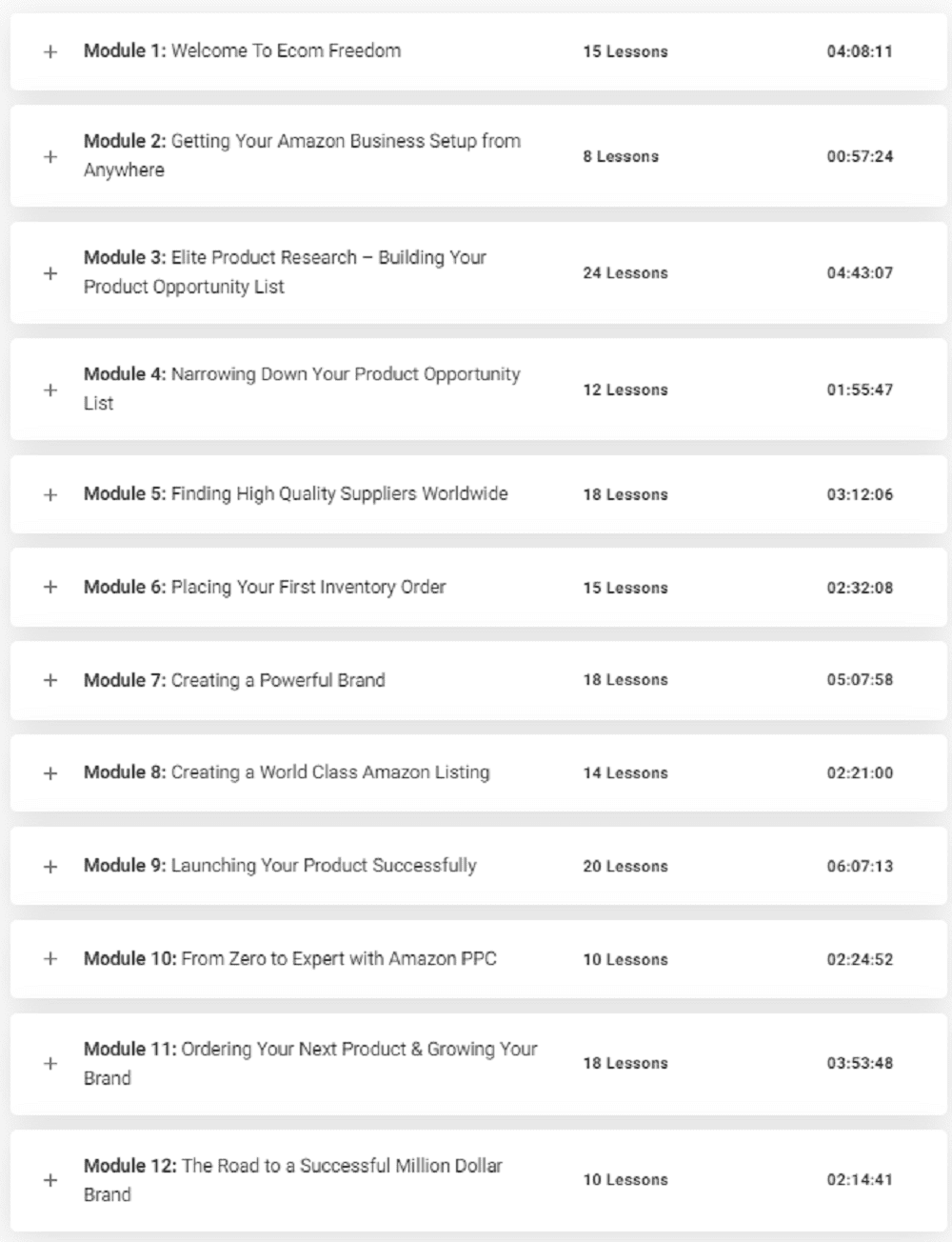 Related Business Opportunity: Drop Ship Unlocked by Lewis Smith
Who is Ecom Freedom For?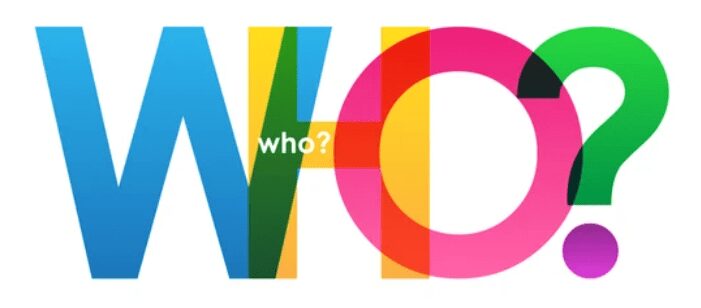 Ecom Freedom is for anyone who is interested to know what Amazon FBA is and how to start and run a successful business with this business model.
But, as you already know you will need to have a considerable amount to invest, between $3k and $5k.
With any e-commerce business, it is all about finding the right niche and the right products.
This course is for people who are serious about making money online through Amazon FBA.
A great business model that is not difficult to understand but fitting the pieces together will take time.
So don't expect to be swimming in cash in the first few months and have plenty of patience because that is why people give up.
Follow the course and apply in practice what Dan tells you and this could be a very rewarding business.
The course is a little more advanced than many other similar courses that we have come across online.
Therefore, whilst you will learn all the basics, the course will cover more advanced topics such as how to target the right crowd.
Related Business Opportunity: Savage University
Can You Really Make Money With This Ecom Freedom Course
Half the battle to any success that you are going to have with Amazon FBA is finding the right mentor and course and here all the evidence suggests we have found both.
Good systems don't fail, it's the people who take them that fail.
People fail for all sorts of reasons, lack of discipline and investment, lack of training, listen too much to negative people.
Dan suggests that his goal is to get you from zero to $10,000 a month within 90 days which is not beyond the realm.
He also goes on to say that he will get you to six figures a month with his course but you need to learn to walk before you can run.
There is nothing in the course that you won't find in other similar courses that cost half the price but like all other courses, you have to take action.
So, yes anybody can make money with this course.
Providing you can follow instructions and apply what you are taught into practice.
Related Business Opportunity: Best Affiliate Marketing Course For Beginners in 2023 Right Now!
Is Ecom Freedom Worth The Money?
There are a lot of mixed feelings about whether Ecom Freedom is worth the money with many saying that it wasn't.
Even at the initial price of $500 when it first came onto the market.
This is a few years ago now, but courses if they are managed correctly should go through many updates because things are changing all the time.
Does that mean that Ecom Freedom has gone through these changes or has Dan Vas just said they have?
Now the course has tripled in price which is obviously partly due to the supposed update for 2022.
Yes, the course is pricey but so is starting an amazon FBA business if you look at the feedback on Trustpilot then the majority does say it is worth it.
So, knowing that it is going to cost you between $3k and $5k just to get started do you think it's worth it, that is the big question here.
Around 97% of people who take this course and fail might say Ecom Freedom is not worth it.
Continue reading this review to find out what it is going to cost you and so much more.
Related Business Opportunity: Why Failure Is So Important For Success
Ecom Freedom Costs And Refunds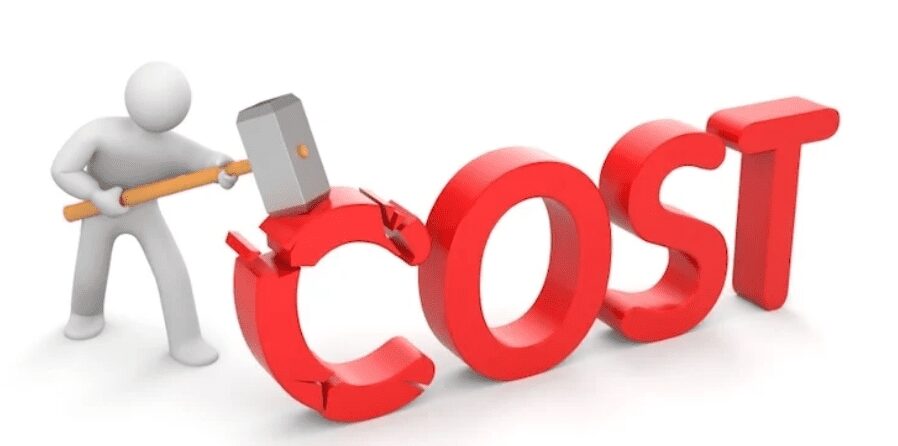 The Ecom Freedom training course will cost you as of this review $1,497 after the 7-day trial period that you will probably take out.
You might have noticed that this course has doubled in price since November 2021 which goes to show how popular the course is.
I am not sure whether the current cost is justified though!
Can You Pay For Ecom Freedom In Instalments?
Yes you can and this can be paid in either 2 equal payments or if you need a little more time 3 payments.
$797 * 2 = $1,594
$597 * 3 = $1,791
Are There Any Upsells With Ecom Freedom?
No there are no upsells with this product.
Is There A Free Trial With Ecom Freedom?
There is a free trial with Ecom Freedom and this lasts for the first 7 days.
You actually get access to the first 3 modules of the course.
Welcome To Ecom Freedom
Getting Your Amazon Business Set Up For Anywhere
Elite Product Research – Build Your Product List
This should give you enough time to decide whether the course is right for you or not.
But remember this, if you leave it too late to cancel then you may well have committed to the course.
Are There Any Additional Costs We Should Factor Into The Ecom Freedom Course?
If you listened to what Dan say's, he mentions that you need a minimum of $1,500 to start an Amazon FBA business.
If you added that to the course total is going to set you back $2,997 but he also says that $3,000 is best which will end up costing you $4,497.
Does Ecom Freedom Come With A Refund?
There is no refund policy but the 7-day trial period is there to help you make up your mind whether Ecom Freedom is for you or not.
Just don't leave it to the last minute to cancel your subscription otherwise the first instalment will be taken out of your credit card.
Related Business Opportunity: Drop Shipping Blueprint
Is Ecom Freedom a Scam or is it Legit?

I have been on the fence with this Ecom Freedom Amazon FBA course but I seriously can't label it as a scam.
It is often difficult to label any product a scam but take it from me there are more courses out there than you would think that fall into this category.
However, I did find a mix of reviews both positive and negative and even a website dedicated to exposing Dan Vas for who he is.
Now, I have no way of proving whether the person responsible for this website had a bad experience or whether he is just bad-mouthing Dan.
But it might be worth reading yourself and deciding one way or the other whether he is legit or not.
All I can say is there are about 97% of people fail in business so that means out of 1,000 people taking the Ecom Freedom course.
Only around 30 people will see any success and of course, you are going to find a lot of disgruntled people.
The majority of people are just not prepared to work hard and want something for nothing.
Unfortunately, Ecom Freedom is not a get-rich-quick scheme and besides, there aren't any!
If you read the reviews on Trustpilot we suggest that you read both the positive ones as well as the negative ones.
At the end of the day, you will have to make a judgement call on whether Ecom Freedom is for you or not.
Another thing that we like that you don't find too often is the 7-day free trial which is a great way to evaluate a system.
It means that you don't have to commit fully because it will require a large investment and you do need to know that Ecom Freedom and Dan Vas are right for you.

Ecom Freedom – Student Reviews And Testimonials
We managed to find a number of third-party reviews on Trustpilot which was a very good sign both positive and negative.
Even though these reviews are on Trustpilot you still can't verify that the reviews are legit but at least it is better than looking on the Ecom Freedom website.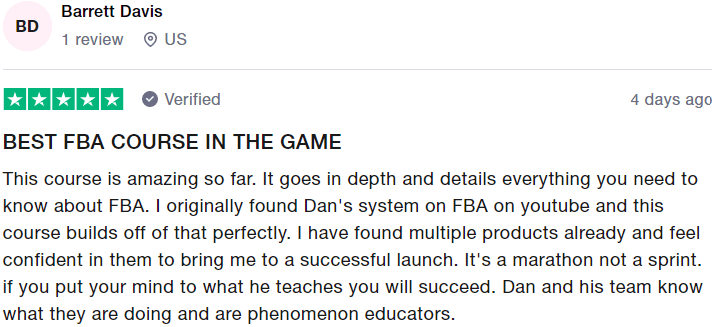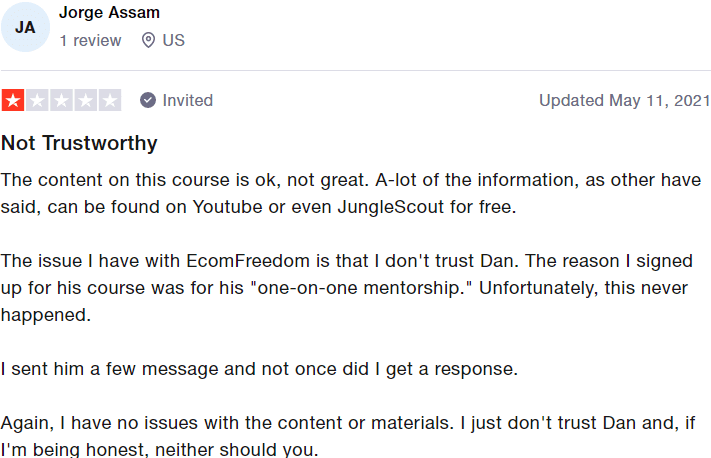 Related Business Opportunity: Advanced Dropshipping Academy
What we Like About Ecom Freedom
It comes with a 7-day free trial however you will have to give out your payment card details which will turn it into a paid course if you leave it too late.
As you can see by the image below Ecom Freedom has an excellent rating.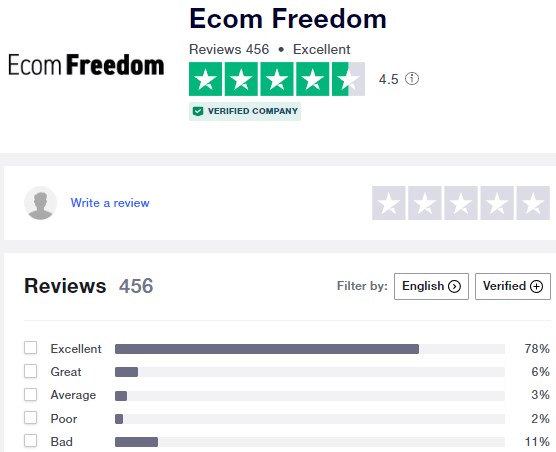 The Course Is Comprehensive:
The course is extremely in-depth and even had a big update in 2022 which is reflected in the current price.
What we Don't Like About Ecom Freedom
The Course Is Pretty Expensive:
Since the course came onto the market it has had several price hikes from its initial price of around $500 to where we are now at 3 times that price.
We are not sure whether the course due to its 2022 updates would account for that increase or the popularity of the course.
Amazon FBA Requires A Bigger Investment:
If you listened to Dan then he mentions that you need at least $1,500 besides the cost of the course just to get started.
Ecom Freedom – Final Thoughts!

Ecom Freedom has a lot going for it as you have already seen from the great reviews on Trustpilot.
Overall we thought the course was promising and was ideal for anybody new to making money online.
We did, however, think for a first crack at making money online was a little too expensive for most people's budgets.
But you must know by now that any new business venture is going to take considerable investment and not just what you are paying for the course.
Just to reiterate what Dan Netz said in the video on his sale page.
He mentions that you need to have a minimum of $1,500, ideally $3,000 as well as the course fee just to get started with your Amazon FBA business.
Not many are going to have that sort of budget but more than that most people will not be prepared to take a chance of losing $4k+.
If you feel confident with Dan Netz and his Ecom Freedom then go for it but you have to go all in and not with that "I'll give it a try" mentality.
If costs are an issue then you might like to check out what we do in the next section.
Alternative Solution to E-commerce
It's called affiliate marketing which is very similar to dropping shipping except you don't have to worry about using a digital store.
The principle is the same in that you are the middle person and direct the customer to the merchant except you get paid a commission on a sale.
It also means that you are not restricted and are much more flexible.
Is one of the best ways to create multiple income streams.
I have personally been a member of Wealthy Affiliate since 2017 and the main reason why I was able to kiss goodbye to my 9-5 job.
Just check out the reviews on Trustpilot.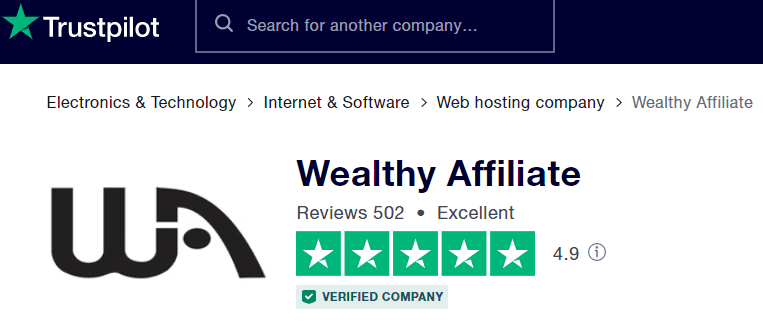 The training platform is a fully integrated one-stop-shop meaning that everything you need to succeed is in one place.
Education and training, Web development, Hosting your website, and a community that cares and is full of experience on many levels…

Frequently Asked Questions
How Much Is Ecom Freedom?
This course has gone through a few price hikes and we have seen 3 prices mentioned.
When the course first came out it was $500 and on November 21′ you would have been paying $799.
Now the same course is almost double what it used to be and providing you pay the full amount upfront it will now cost you $1,497.
Remember there is still a 7-day free trial to decide if this is the type of business you really want to get involved in.
How Much Do I Need To Start An Amazon Business?
Now it depends on who you talk to but Dan is been truthful and suggests that you need a minimum of $1,500 investment but $3,000 is great.
But obviously the more available money the better.
That is to take care of inventory and to pay for traffic that you are going to need to pay for.
How Much Money Can I Realistically Make?
If you listen to Dan and when he first started his Amazon FBA journey he set a goal of $10k a month which is a good milestone to aim for.
That would give you $120k in sales for the year which would give you around $48,000 after deductions which is not bad.
How Long Will It Take To Get the Business Up And Running?
According to Dan, you will start earning within a few weeks, but we know that is highly unlikely but that all depends on each individual.
What is clear is that the course is aimed at getting you to $10/month within the first 90 days.
How Do I Know This Will Work For Me?
First of all, you can head over to Trustpilot and read some of the reviews from current and past students.
According to Dan very few of his students have asked for refunds simply because they are happy with the program.
Which Is Better Dropshipping With Shopify Or Amazon FBA?
Dan says that he prefers Amazon FBA because that was the first business he got into but if you read his bio it was drop shipping that he first started.
But I would say that dropshipping was easier and it doesn't cost as much as Amazon FBA to get started.
Feedback, Comments And Subscribe
We hope you found this review interesting and that we managed to address any questions you had.
If you have anything else to add just drop us a line below and we will get back to you at our earliest convenience.
Thank you for listening!
Take care!
Stay safe!