Welcome to the Freedom Ticket Review
Today we are going to be taking a good look at the Freedom Ticket program which was created by the e-commerce entrepreneur Kevin King, which you can find on the Helium 10 e-commerce platform.
Kevin King is regarded as one of the top go-to persons for anything to do with Amazon FBA.
So for anybody thinking of starting a business with fulfilment by Amazon then this could be the course you've been looking for.
After all, Kevin King is regarded as an encyclopedia when it comes to e-commerce and Amazon FBA.
So, before we get started it might be worth telling you a bit about who I am.
My name is Mick and I created this website to help people like you find your way when it comes to making money online.
We have reviewed over 450 programs and courses, services and scams and hopefully, we can steer you in the right direction.
But before we get into this review, we'd just like to make a little disclaimer that we are not associated with Freedom Ticket, Kevin King or Helium 10.
That simply means that we are not getting paid for this review so rest assured we are not going to try and trick you or sell you anything.
What we do promise you is a factual, honest and unbiased account of the Freedom Ticket program created by Kevin King.
That way you will be in a better place to decide if Amazon FBA is the right business model for you and whether the Freedom Ticket program is what will help get you there.
So let's get started.
---
[Affiliate Disclosure: This review has been thoroughly researched from information and testimonials that are in the public domain. This post may contain affiliate links which means we may earn a small commission, however, this won't affect what you pay!]
---
Freedom Ticket – Summary
Product: Freedom Ticket
Founder: Kevin King
Website: www.helium10.com/freedom-ticket/amazon-fba-course/
Product Description: Amazon FBA program
Cost to join: Free and $99/month

Recommended: Maybe
Summary: Amazon FBA has always been a popular business model however it has always been a difficult task finding the right training and mentor.
With so many of these Amazon FBA training programs around most of them just don't live up to expectations.
At least with the Helium 10 e-commerce platform and Kevin King as your host you stand a very good chance of getting there.
Kevin's Freedom Ticket is a comprehensive program that has helped many people to build successful businesses on Amazon.
If building a business through Amazon interests you then please continue reading this Freedom Ticket review.
Freedom Ticket – Table Of Contents
What is The Helium 10 Freedom Ticket Program by Kevin King?
Freedom Ticket is a comprehensive Amazon FBA program that teaches you everything about what you would require to build an Amazon FBA business.
It's a hands-on guide to selling through Amazon, explaining all the steps in detail to get you up and running and making money as an Amazon seller.
You get access to Kevin's private label strategy, creating your own brand and how important it is to stand out as well as a host of tips and things to avoid.
You used to be able to get access as a stand-alone program, but now you can find it on the e-commerce platform Helium 10 when you become a member.
Kevin's teaching methods are easy to follow and he has a knack for being able to explain a complex procedure in a simple way that will appeal to complete beginners.
What is The E-commerce Platform Helium 10?
Helium 10 is an e-commerce platform that was founded in 2015 by Manny Coats and Guillermo Puyol.
It provides e-commerce or Amazon FBA business owners with all the training and tools that they would ever need to succeed in this competitive industry.
Its regarded as one of the top software platforms for Amazon business owners.
Which comes as a monthly membership that you can join for free to get a feel for whether this platform would be right for your business or not.
There is no getting away from the fact that Amazon dominates the retail marketplace.
Helium 10 was created to help people whether they are just starting out or are experienced business owners.
Its nearest competitors are Jungle Scout, Viral Launch, and Sellics…
Who is Kevin King?
Kevin King is the product creator of the Helium 10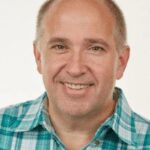 Freedom Ticket program and is renowned by his peers as the person to go to when we are talking about anything to do with e-commerce and Amazon FBA.
He has a wealth of experience working online where he started in the mid 90's selling through the eBay platform.
With around 3 decades of experience as a seller and now as a coach and mentor.
His experience as an eBay seller set him up for things to come when he realized that to become even more successful than he already was that he had to find a bigger platform, what bigger platform than Amazon?
Since around 2020, he has sold hundreds of products through Amazon FBA which have generated millions in overall revenue.
Nowadays whilst he is still managing his business ventures is spending more time sharing his knowledge with would-be likeminded individuals.
Regarded as one of the top 40 direct sales marketers by Target Marketing magazine and has also been quoted in the NYT, USA Today and Wall Street Journal.
What Comes With The Freedom Ticket Program Plus Cost?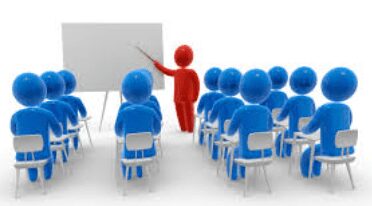 The Freedom Ticket Helium 10 program which is sometimes referred to has had a number of changes over the years.
Where it used to be an 8-week course has now been extended to 10 weeks
Here is a basic layout of what you get when you join Helium 10 and access Freedom Ticket.
Week #1 – An introduction to selling on Amazon
Week #2 – Basics of selling on Amazon
Week #3 – All about the money -Get some figures together before getting started
Week #4 – Find a product to sell – Research your competition
Week #5 – Getting your product made
Week #6 – Logistics of getting products to Amazon
Week #7 – How to make sales on Amazon
Week #8 – How to create your sales campaigns
Week #9 – It all starts with a product launch
Week #10 – Marketing
There are 3 membership options when joining Helium 10.
New Sellers – $79/month billed annually $948
Established Sellers – $229/month = $2,748
Agencies & Brands – $999/month = $11,988
Can You Pay With Instalments?
Unfortunately, there are no interim payments and the amount has to be in full which under these circumstances is an annual payment.
Are There Any Additional Expenses to Take Into Consideration With The Helium 10 Freedom Ticket Program?
When you join Helium 10 to get access to the Freedom Ticket program there are other things you might consider like email marketing.
Is There A Free Trial?
Yes, there is a free trial but you will not get access to the Freedom Ticket, you will have to become a member to get access to this training.
Is There A Refund That Comes With Helium 10?
There are currently no refunds available.
Who is Kevin King's Freedom Ticket For?
Freedom Ticket is a comprehensive training program that should appeal to all levels of experience.
Whether you are new to e-commerce and just thinking about starting a business through Amazon or for the more experienced.
There should be something for all although some people have mentioned that the training could do with going into greater detail with some topics.
Related Business Opportunity: Investment Dominator
Can You Make Money With The Helium 10 Freedom Ticket Program?
Yes, of course, you can make money with the Freedom Ticket Program and remember Helium 10 will provide all the tools to help you.
Freedom Ticket is about putting into practice what you have been taught and applying that knowledge to your business.
Nobody said it was going to be easy and therefore it requires the right attitude or mindset coupled with patience and consistency.
Anybody can do this it's just having the right temperament and being able to follow instructions.
What The Students Have to Say
For a training program like Freedom Ticket and the praise it has got, we found it a little strange that there weren't many reviews and testimonials from past and present students.
Here is a couple we managed to dig out from Reviews.com.


You might consider watching the video below where there are a few students talking about their experiences.
What About The Helium 10 Affiliate Program?

If you are a member then you might consider promoting Helium 10 where you can make yourself some great lifetime commissions.
Currently, you can expect to earn 25% in commissions from anybody who signs up through your unique affiliate link.
In addition to that you will get…
30-day customer tracking
Uncapped earnings
Monthly payouts
Additional incentives
Just think about it, the lowest membership which is currently $79/month would generate $19.75 each month and times that by 100 = $1975
The Freedom Ticket Helium 10 Program – PROS And CONS
PRO
Kevin King is an experienced e-commerce and Amazon FBA trainer who has earned millions over the last 3 decades:
The program is very comprehensive and has constantly been updated to reflect neverending changes:
Freedom Ticket is included when you become a member of Helium 10:
CONS
Amazon FBA is a very competitive business model:
You will require a large investment to get started:
The costs might be a little out of most people's reach especially as you will need additional funds to get the business off the ground:
Not for experienced Amazon sellers:
Freedom Ticket Helium 10 – What We Thought

If you're looking to overcome the challenges that all Amazon FBA sellers encounter and want to take your business to the next level.
Then you do need to consider not only Kevin King's Freedom Ticket but also the e-commerce platform that it comes on.
Without a doubt, Kevin knows his stuff and after watching several of his training videos myself you get a good feeling.
However starting, building and succeeding with an Amazon FBA business is not easy and it will take an investment of around $5000 just to get started.
Another thing to watch out for are inferior products that come from Chiane and many now are looking closer to home however at a cost.
If you want to know of a better and much easier way of making money online and without all the hassles of suppliers and inferior products.
Continue to read…
Is Affiliate Marketing a Better Way to Make Money Online Right Now?
Affiliate marketing is regarded as a simple business concept that anybody can learn but finding the right mentor and training can be difficult.
Wealthy Affiliate is a training company who have been around since 2005 and in that time has seen over 2.4 million people come through their doors.
They provide comprehensive training at an affordable price and you can even join for free to see if this really is what you want to do.
There is a very supportive community that brings all levels of experience to the table and is prepared to share this with anyone.
There is a high-paying affiliate program for anyone who wants to take part (not compulsory) that can provide you with a great income where you get invited to a fully paid 5-day Las Vegas trip.
You have access to a vast education database with live training all the time.
If you are looking for a 100% passive online business where you can work when you want then this is it.
Just check out the reviews on Trustpilot.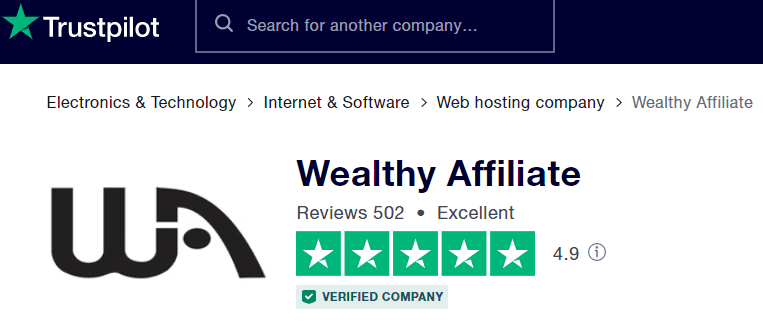 The training platform is a fully integrated one-stop-shop meaning that everything you need to succeed is in one place.
Education and training, Web development, Hosting your website, and a community that cares and is full of experience on many levels…

The Freedom Ticket Review – FAQ
How Much Does it Cost For The Freedom Ticket Program?
To get access to the program you will have to become a member of Helium 10 which currently costs $79/month and will have to be paid in full for the year.
Is There a Refund With Freedom Ticket?
A year or two ago when the course was based over 8 weeks as opposed to 10 then there was a refund policy.
Unfortunately, times have changed and there are no refunds available.
How Long is The Freedom Ticket Program For?
This is a 10-week course which if you want could be able to complete with half that period.
But the reason why it is over that period is so that you can move through the course and apply what you have learned practically.
Is Freedom Ticket For Everyone?
Obviously, it is not for everyone because not everyone is interested in having their own business and living the life of their dreams.
But, if you are that person who is fed up with his boring 9-5 job and looking to start a business through Amazon then this could be for you.
You will need to be able to take action and have plenty of patience because you are sure to hit some rocky patches along the way.
It is not a get-rich-quick scheme which most gurus promote and you need to work hard.
What is Helium 10 And is it Worth Joining?
Helium 10 is one of the top e-commerce platforms that provides all the training and tools to succeed in Amazon FBA.
It is also the platform where you get access to Kevin King and his Freedom Ticket Helium 10 program.
Also, it is one of the most expensive platforms out there which is putting a lot of people off joining.
Feedback, Comments And Subscribe
Ok, guys, we hope you enjoyed this Kevin King Freedom Ticket review and that we helped to answer most of your questions.
If you have anything to add then please leave a message in the comments section below.
Once again thank you for your time, take care and stay safe!