Hey Guys, welcome to the Jeff Brown Near Future Report Review
A monthly report that claims to give you a trading edge when it comes to tech company stocks, like Amazon, Microsoft etc.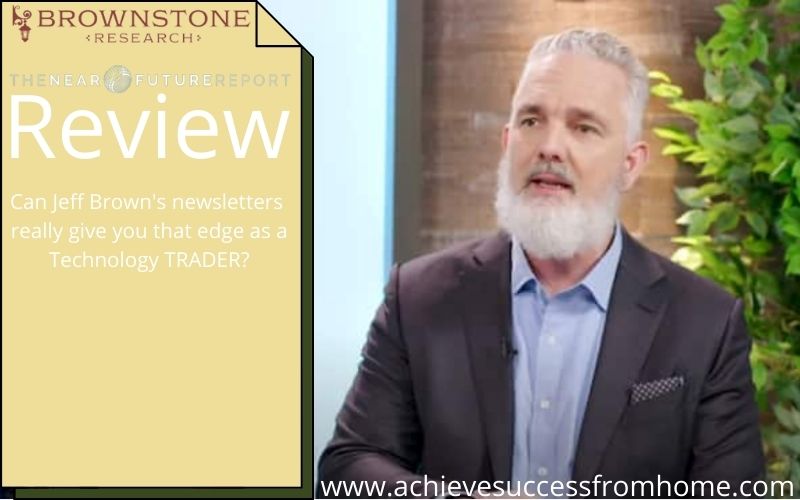 Having an edge is what everybody is looking for when it comes to trading.
But will Jeff Brown and his newsletter, The Near Future Report be able to help you?
That's why you are here, to see whether this is a scam or something that you can use in your everyday trades.
Before we get started, we'd just like to mention that we aren't affiliated with Jeff Brown or his newsletter in any way.
This means that we are not getting paid for this review, but what you will get from us is an honest account of who Jeff Brown is.
Moreover, will the information provided give you that edge you have been looking for.
So, let's get started.
---
[Affiliate Disclosure: The Near Future Report Review has been thoroughly researched from information and testimonials that are in the public domain. This post may continue affiliate links which means we may earn a small commission, however, this won't affect what you pay!]
---

Product: The Near Future Report – Brownstone Research
Founders: Jeff Brown
Website: www.brownstoneresearch.com
Product Description: Tech company trading tips
Cost to join: $199/year plus upsells
Recommended: Yes
Summary: Having an edge is what all traders strive for as long as the information gained is from a legit source.
Nobody wants the SEC knocking on their door and being accused of insider trading, right?
The Near Future Report is just one of many publications that come from Brown Stone Research that offer tips on future tech company stocks.
Whilst there are mixed views on the claims of Jeff Brown both positive and negative.
Nobody should take the advice of anybody whoever they are as legit without doing their own research first.
One thing is for sure and that is that tech companies are always going to do great, well many of them anyway.
Just look at Apple, Microsoft, Tesla Industries, and Biotech companies just to name a few.
We just mentioned Biotech and according to Jeff, this is an area you should be looking at in the future.
Breakthroughs with advancements are happening all the time so focusing your trades on tech companies has to be a good thing.
Be aware though that Jeff Brown does use some strong-arm marketing tactics to try and sell you more expensive newsletters once you become a member.
Therefore if you do decide to purchase this newsletter don't be swayed and research the tips first before pursuing further interests.

Near Future Report Review – TOC
What is The Near Future Report?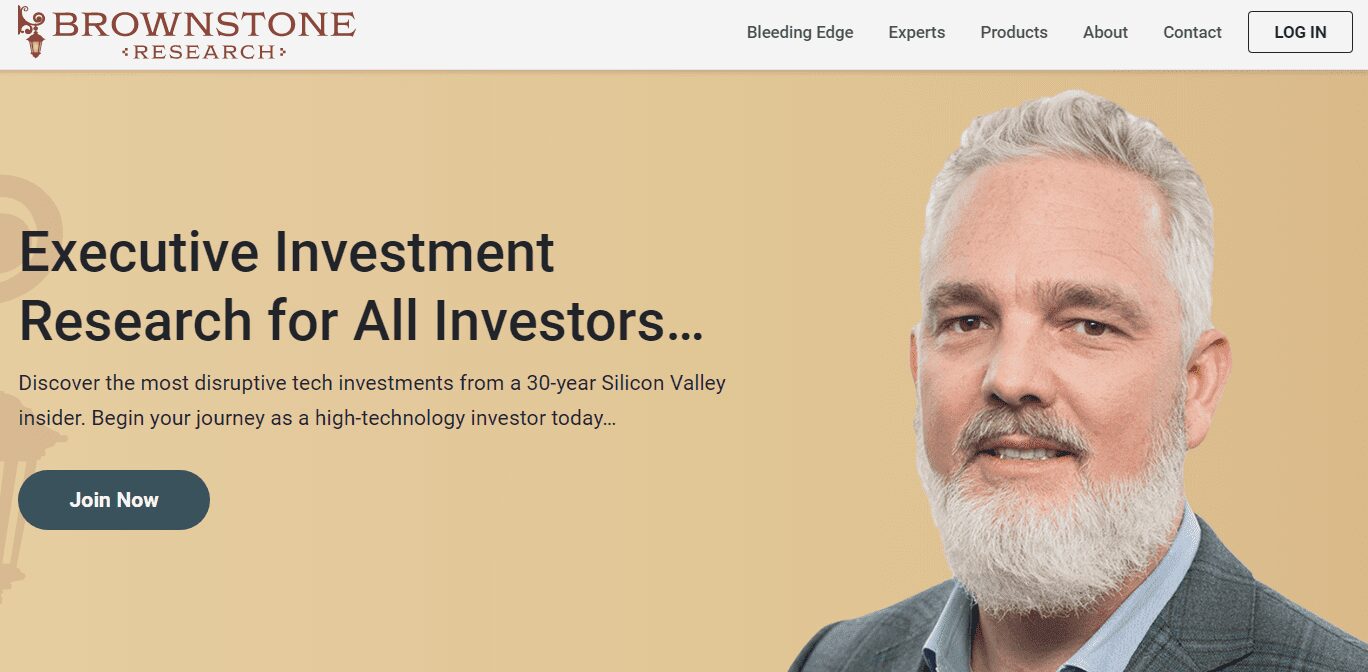 The Near Future Report is a newsletter that reports future trading stocks in the tech industry that are going to perform well.
The newsletter is one of several that are brought to you by the company Brownstone Research and headed by the chief editor Jeff Brown.
We can see that some of the information could be invaluable but it ain't going to be correct 100% of the time and we can see this in some of the reviews that we have come across.
If you want to check out what Jeff Brown has to say about a world crisis that is here and a link to his newsletter for $49/year as opposed to $199 then click the image below.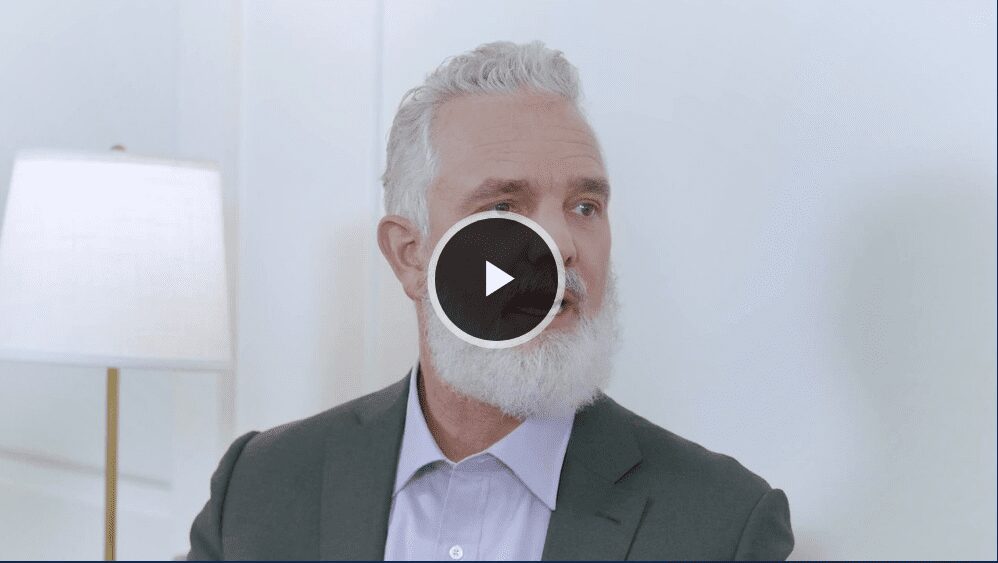 Who is Jeff Brown?
Jeff Brown is the chief editor of The Near Future Report and the founder and chief investment analyst at Brownstone Research which came about in January 2020.
He has over 25 years of experience and specializes in tech industries and forecasting future growth.
Especially as this is an area where a lot of growth has come from in the last 50+ years.
He is also known as an "Angel Investor" which is an investor who has a vision and the ability to see something in startup companies.
According to Jeff, he invested in 130 startups that generated a 93% success rate, however just what margins we are talking about we don't know.
We have read claims that Jeff Brown has been to jail for real estate fraud but we have found those claims to be untrue or that's the conclusion, we came to anyway.
Throughout this review we have come across quite a lot of controversial things that Brown has said but you know we just take these with a pinch of salt.
However, if you are thinking of investing with BrownStoneResearch then these are the things that you need to know.
Like "The Great Reset" which some media outlets are claiming was brought about by conspiracy theorists.
Where Jeff Talks about the Federal Reserve wiping out your savings.
Sure sounds a little far fetched to us!
What do You Get With The Near Future Report?
The Near Future Report is a monthly newsletter that provides you with current and future predictions of what stocks to invest in the tech industry.
This is followed by 4 bonus reports.
So, here's pretty much what you get for a year's membership…
Twelve Month Subscription To The Near Future Report
Each monthly edition gives you Jeff's recommended stocks that he predicts will do well.
Jeff also discusses the recent trends in tech, such as AI, 5G, BioTech, Blockchain, self-driving cars…
Jeff's Model Portfolio
As a subscriber of TNFR, you will get access to a number of stocks that Jeff has done very well with over the last 2 years.
Here you'll have access to Jeff's portfolio 24/7 where you can view stocks that Jeff recommends holding.
Jeff, claims his portfolio in recent years has given him returns as much as 700%.
Access To The Digital Tech Vault
You have access to previous reports from Jeff and his team going back to January 2020.
Where you can find discussions about Cryptocurrencies and how to make tax free fortunes.
Best 5G stocks to buy,  top gene-editing stocks part of biotech which Jeff predicts will explode in the future.
Receive Weekly Updates and Alerts 
Apart from receiving the monthly edition of The Near Future Report, you will also get regular updates from Jeff and his team.
Any changes in Jeff and his team's predictions will be forwarded to you and you can ensure you don't miss anything by downloading the mobile app.
Bonus Reports #1 – #4
In the first report, Jeff claims to have identified a company that supplies Apple with smart glass.
Once an announcement is made then Apple stock will surge.
Jeff identifies this unknown company.
According to Bloomberg, this may be coming in 2023.
In the second report, Jeff claims to have also identified Tesla's secret supplier for crucial components for self-driving cars.
As of this review, all Tesla cars now have the hardware fitted to convert to self-driving although they are currently having setbacks.
In this third bonus report, Jeff predicts that spatial computing is going to be worth well over a trillion dollars in the very near future.
Jeff discloses a company that has produced a product that has done over $5 billion in sales but is not yet publicly traded.
According to Jeff, once the IPO comes to light this will be the hottest IPO of the decade.
Bonus Report #4 is a 101 guide to getting rich through NFT or cryptocurrencies.
In this report, Jeff makes some recommendations that you should be able to take advantage of.
How Much Does it Cost to Join The Near Future Report? 
If you are considering taking the advice of Jeff Brown then why not check out his free newsletter first, which is "The Bleeding Edge"
It is The Bleeding Edge where you can find the link to purchase The Near Future Report for $49/year which we think is a bargain.
However, as we have already mentioned, the first paid newsletter is the start of what might appear to be a series of newsletters.
The Near Future Report is a monthly newsletter that will cost you $199 for the entire year if you go through BrownStoneResearch.
Unfortunately, once you have subscribed then expect to be pestered with upsells trying to sell you additional newsletters that come at a cost.
In fact, you can expect to receive emails on a continuous basis trying to sell you additional newsletters which range from $4,000 – $12,500.
Is The Near Future Report a Scam?
We can't really say that it is because according to what you read, some are having a certain amount of success on behalf of Jeff's sayso.
Mind you there is no way of verifying those claims.
Whilst we were doing our research for this review we did come across a number of almost identical websites all providing research newsletters.
www.caseyresearch.com
www.palmbeachgroup.com
www.rogueeconomics.com
www.legacyresearch.com
Legacy Research appears to be the main website with links to all the above sites including Brown Stone Research.
What does that tell us?
Well, we'll leave that up to your own judgement.
One thing we noticed is that all payments appear to go through Bonner & Partners
If you are still about to go with Jeff Brown then at least check out his tips first before advancing to the next stage.
Here's some more interesting reading that you might be interested in at Pissed Consumer.

What Others Say About The Near Future Report
We found a mix of reviews regarding Jeff Brown and Brown Stone Research and we've added a few below.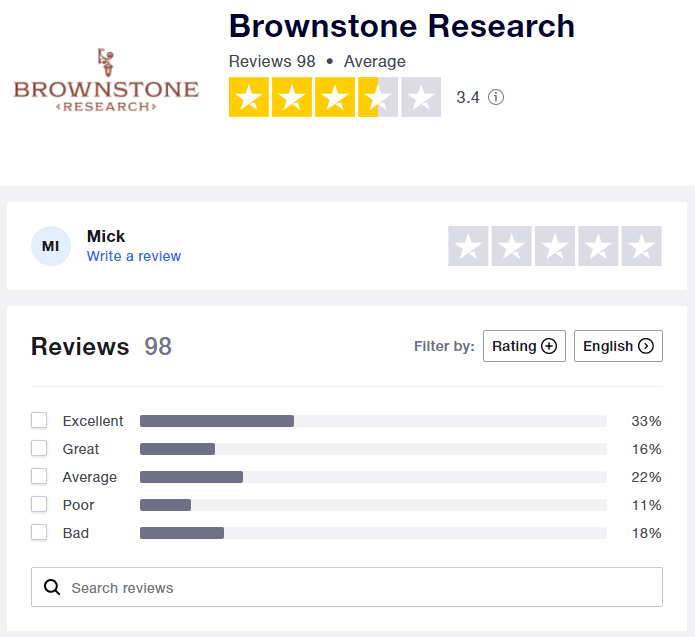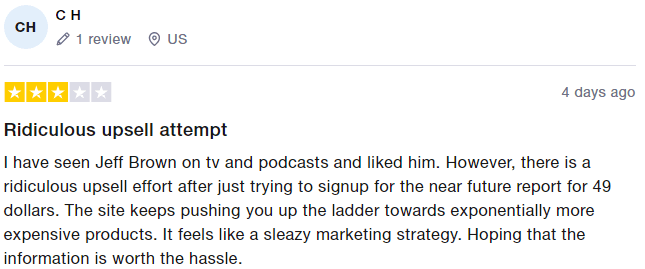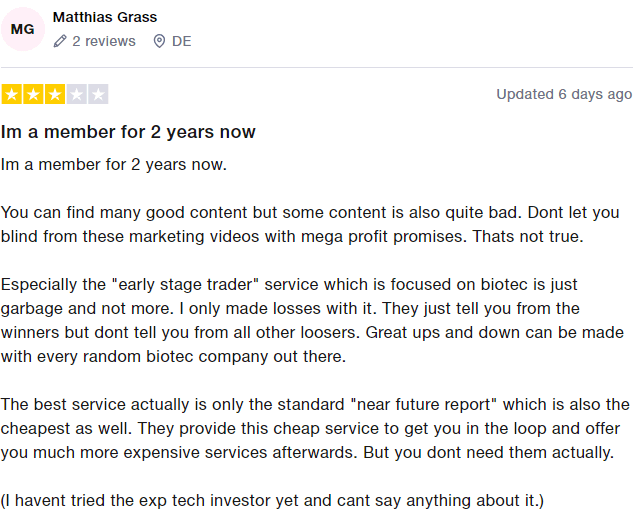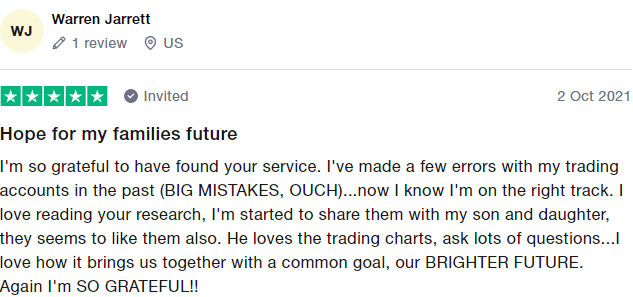 What we Like About The Near Future Report
Trading is a very sketchy business to get into and we see it's become very popular nowadays. Why we don't know.
Maybe it's the chase "gamble" or maybe it's the get rich quick scenario which we are inclined to believe.
Whatever it is people are certainly not believing that as much as 10% possibly lower are ones having success as traders.
Some of the tips according to some have been winners:  We are not going to say that people aren't picking up tips and being successful but is highly unlikely that most are.
Ones that are having a certain amount of success may be convinced to part with $4,000 for additional newsletters.
Focused on the tech industry: Which has to be one of the top industry sectors to invest in.
What we Don't Like About The Near Future Report
The refund policy is really not a refund policy: As far as we can see because what you do get is a credit note to spend either on BrownStone Research or through other connected websites.

Better Business Bureau: They are not accredited with the BBB and we know it doesn't really indicate to not trust the service.
However, it is a place where people go to be heard and hopefully be reimbursed if it's a refund they are after.
Here you can find a number of complaints.
Don't be caught out by the upsells: This appears to be a problem where you are hit with numerous emails trying to get you to purchase additional newsletters.
These are very costly and are between $4,000 and $12,500.
Over 90% of traders lose money: Yes, you heard that right and it is commonly known within the public domain.
You are always fighting to keep your head above water and if you want to get into the 10% then you need a lot of skill, plenty of research and luck.
The Near Future Report Review – Final Thoughts!
Jeff is certainly very popular and in-demand with the various news media channels.
He certainly comes across as a person who really knows his stuff and appears to be highly regarded as the person to go to.
For current and future stock predictions.
Many people claim to have gotten wealthy through Jeff's predictions and maybe those people have.
I can't see any reason not to go ahead and subscribe to The Near Future Report, after all, where are you going to get information like this anywhere else?
Getting in at the ground floor of a startup company could be a great long term investment.
If You Want to Learn How to Make Real Money Online?
We have tried various ways to make money online and even trading but to no avail and eventually found a way that's called affiliate marketing.
It is a very straightforward way that many are using to earn mid-4-figures upwards just like we are currently doing.
If you are asking where is the proof, we don't do that because it is so easy to fabricate this information which everybody is doing.
All we will do is provide you with an opportunity and it's up to you whether you pursue this further or not.
If you have a passion for something and would like to make a business out of it then this training platform is one of the best you will come across.
Don't take my word for it, just take a look yourself and it won't cost you a dime and there'll be no credit card details asked for either.
Just how many sites will do this? Not many I can tell you this!

The Near Future Report FAQs
Here's a quick rundown of a few questions that we think you'd be asking yourself first before joining such a program.
Is The Near Future Report Worth The Money?
You have to understand that what you get with this newsletter are tips and shouldn't be looked at as certs.
Of cause, some of these tips may not be goers and you still have to research the information yourself.
We get the impression that many have just gone ahead with whatever Jeff has indicated and once the stocks fail they have thrown tantrums.
According to the reviews that you can find and there are a lot of them then this newsletter is only the start of a bunch of upsells.
Is There A Refund Policy?
Well, yes and no.
You have 90 days to decide whether this membership is for you or not and if you decide you'd like to cancel your subscription.
You can, but you will be issued a credit note to spend elsewhere in their research services or other research services part of their corporate affiliates.
Is Jeff Brown Legit?
We have done extensive research on Jeff Brown and everything points to him being legit.
Ok, there are many people who would disagree, whilst there are many who would agree.
But there is a whole lot of stuff on YouTube, where he seems to be the man in demand for interviews.
Is There A Better Alternative For Making Money Online?
If it's trading that you are seriously looking at making a career of then you might like to check out…
Feedback, Comments and Subscribe
Hope you guys got something out of this review and we managed to answer some of your questions.
Thank you for reading and stay safe.