Welcome to the Dividend Machine Review 
In this review, we are going to be taking a look at Bill Spetrino and his Dividend Machine.
But don't get too excited because it isn't some device that he created where you deposit your money and a high-tech device does the rest.
No, it's a newsletter where Bill gives you his expert advice on various dividends stocks that he predicts will do well.
Now, if you know anything about trading then you will know just how risky a business it can be.
In fact, only a very small percentage of people succeed in trading.
What you will notice online is the vast number of people who profess to be killing it on the stock market and a lot of these are very young people.
But, when you do your research on these people where you expect there to be a lot of information to back up their claims, guess what there isn't any.
They are giving you the idea and trying to convince you that everyone can do this.
Well, my brother is no dummy and he has been trying for years in the hopes of finding a stock that is going to make him rich.
People who do succeed are doing so with insider advice and we all know what happens if the SEC finds out, yes it could lead to a stretch in jail.
Bill Spetrino calls his way of trading boring but he doesn't care because he says it works for him.
So what can Bill Spetrino's Dividend Machine do for you? Are you going to be able to make money or is this just some elaborate scam?
Let's see, shall we?
---
Affiliate Disclosure: This Dividend Machine Review has been thoroughly researched from information and testimonials that are in the public domain. This post may contain affiliate links which means we may earn a small commission, however, this won't affect what you pay!]
---
Dividend Machine Summary
Product: Dividend Machine
Founder: Bill Spetrino
Website: www.dividendmachine.com
Product Description: Subscription to a monthly newsletter which gives advice on companies trading dividends.
Cost to join: 3 months trial subscription – $4.95
Recommended: Maybe
Summary: We have come across these trading newsletters before and they are really difficult to determine whether people are making money or not through the advice given.
I guess the safest way if you are thinking of getting into trading is to find a reputable broker who you can trust.
The number of reviews that we have found tells us that people in general are more than happy with the advice that Bill gives out.
However, we can't validate such claims like we can't with most things in life.
The Dividend Machine has been around for over a decade so maybe the great things that people are saying are justified.
If you are uncertain then we would suggest paying for the shipping to Bill's book The Great American Dividend Machine for the 3-month trial period.
That way you get 3 monthly editions of the newsletter.
But remember when the 3-month period expires you will be billed for a year's supply of newsletters.
Dividend Machine – Table of Contents
What is The Dividend Machine About?
The Dividend Machine is a newsletter that was created by Bill Spetrino well over a decade ago now.
You could look at this as a good sign that the information in this newsletter is valid which has enabled many to prosper or so it would seem.
We have come across many similar products online which can end up costing you hundreds and in some cases thousands of dollars.
At least with Bill's newsletter, you can get hold of it for only a few dollars which will give you 3 months to decide whether this is for you or not.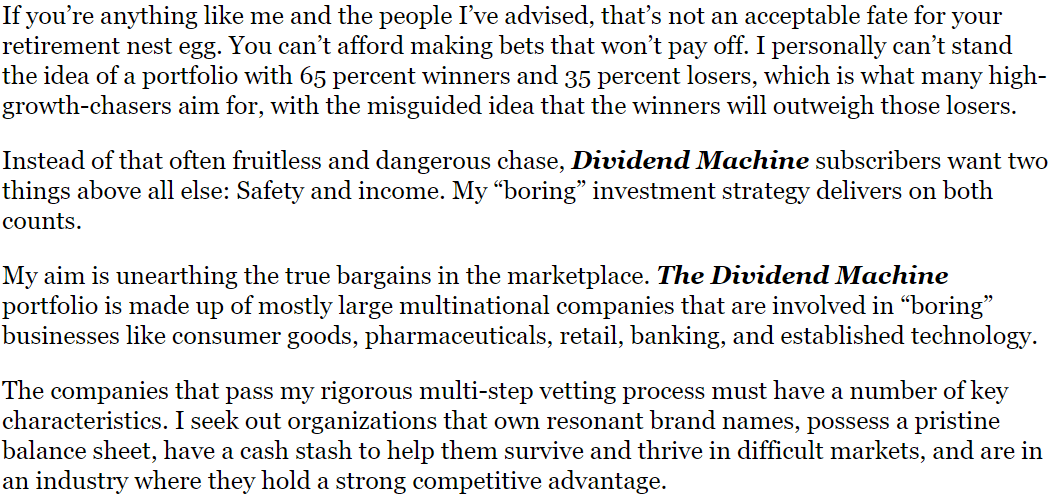 The problem you will find online is the enormous number of people who say they have cracked the code and that what they do works.
But in reality, most people haven't because why would someone give away a secret "as they say" to anyone?
They wouldn't now would they, why is that you may ask?
Simply because they are making more money selling what they have to offer you rather than making money as traders.
According to Bill, his way of trading is one of the safest investments but if you know anything about trading you can lose it all in the blink of an eye.
Related: Investors Underground
Who is Bill Spetrino – Dividend Machine Reviews
There isn't a lot of information online about Bill Spetrino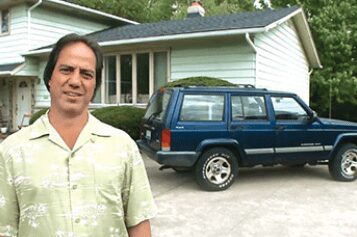 but he has been around a while and has some great feedback.
He seems to be a modest guy for a multi-millionaire as can be seen by the image to the right.
At 23 Bill graduated from university and was working at the time for an accounting firm but decided that working in the same job for 45 years wasn't what he wanted in life.
He read many books by people like Benjamin Graham and Warren Buffett and through the knowledge, he'd accumulated.
He choose trading dividends as the way forward and what he'd determined as probably the safest form of trading.
Starting with $9,000 that he'd saved he started trading dividends and whatever he made he saved and reinvested.
On the back of his trading success was born the dividend machine and he was able to retire at 42 with an accumulation of $72 million.
According to Bill, the dividend machine newsletter was voted by Hulbert Financial Digest as the number one low-risk newsletter.
Bill can also be found providing journals on a regular basis to the Newsmax Media group which is also a news media channel.
Related: Mindful Trader
What Do You Get With The Dividend Machine?
What you are getting with the dividend machine is a newsletter with predictions of trades to invest in.
If you thought that you would be getting some fancy high-tech software then you are going to be disappointed.
By going to Bill's website there is an offer of his book for "FREE" which is called The Great American Dividend Machine.
You can check out the reviews on Amazon there is a lot of good feedback and whilst you can purchase it on Amazon we'd suggest getting it through Bill's website.
So what you get is…
The Great American Dividend Machine
This is a free book which Bill created and talks about what dividends are, how they work and how you make money through investing in them.
He also talks about the various strategies that he has used over the years to become so successful.
This can be bought for a few dollars and will give you access to 3 month supply of the newsletter.
Monthly Investment Newsletter
This will give you current trends and the best dividend investments to take on which is also ranked by Hulbert Financials as a safe investment.
Who are Hulbert you may ask?
Well, they are a company that tracks and rates newsletters.
Typically you'll get one new investment idea per issue.
Weekly Updates
Once a week on a Tuesday, Bill and his team at The Dividend Machine will send out emails with current trends and observations on the stock market.
Providing you are taking Bill's advice this information will give you each individual position in your Dividend Machine portfolio.
Podcasts:
As well as emails, each Thursday you will receive a podcast which will explain things in more detail.
About stocks and forecasts as well as current news about the companies in the portfolios as well as any advice that Bill currently has for you.
There are currently three portfolios as part of the Dividend Machine which is headed under…
Aggressive, conservation and international for which you will be guided through recommendations.
Bill and his team have released up to press 16 special reports which members will get access to.
Best stocks to purchase right now and the best dividends to invest in.
Obviously, you have customer support available and can contact Bill and his team through various channels.
Related: Rockzfx Academy
The Dividend Machine Costs And Refunds
There are various ways you can subscribe to the dividend machine newsletter.
You can either purchase the newsletter from Newsmax and pay upfront for the year which will cost you $114.95.
Or pay for the shipping of the Great American Dividend Machine which will cost you $4.95 plus 3 monthly subscriptions to the newsletter.
If you want to give the 3-month trial a try then you can do by clicking on the image below.
Can You Pay For The Dividend Machine With Instalments?
No
Are There Any Upsells With The Dividend Machine Newsletter?
No, what you see is what you pay for. There is however a yearly fee to be paid which will be done automatically.
Is There A Free Trial With The Dividend Machine?
There is a trial period where you can pay for the shipping of the book, the great American dividend machine for $4.95.
This entitles you to 3 months' worth of free newsletters but remember to cancel before the trial period is up.
Are There Any Additional Costs We Should Factor Into This Opportunity?
Obviously how much you decide to invest with.
Does The Dividend Machine Come With A Refund?
There is a 60-day refund policy which supposedly comes with no questions asked.
Related: Highstrike Trading School
Is The Dividend Machine Worth The Money?
If you read the reviews from people on Amazon and Stock Gumshoe they will say that the dividend machine newsletter is more than worth the money.
But, you have to take any reviews at face value because they can't be validated.
That isn't to say that Dividend Machine isn't worth the money, far from it because the costs are minimal and the advice appears to be valid.

Dividend Machine Student Reviews 
There are a couple of places where you can find reviews for both The American Dividend booklet and the newsletter.
For the booklet, you can head over to Amazon and for the newsletter, you can find reviews on Stock Gumshoe.
What we find disappointing is the total lack of reviews on Trustpilot.
Related: True Trader
The PROs of The Dividend Machine
Very Reasonably Priced: For a small fee which is to cover the shipping costs you are getting 3 months of newsletters.
Remember that once you have exceeded the 3 months period you will be billed for an annual period which is going to cost you $114.95.
That's a problem because most people will forget about the 3-month period but if there are no questions asked then you can get a full refund.
Low-Cost Strategy: Dividends are a low-cost trading strategy where the risks are not as great as other trades.
Great Customer Reviews: The reviews that we could find were in general positive however there were a few negative ones but that is understandable.
These come as email updates and podcasts that keep you abreast of the stock markets and any additional information Bill and his team want to pass on.
The CONs of The Dividend Machine
Some Might Not Like The 3-Month Trial:
The problem that you have when there is a trial that has to be paid for is that you will have to pay the full amount if you forget about it.
This is a naughty way because most people will forget but at least with this newsletter, the most you are going to be stung for is $114.95.
Trading Is A Risky Business:
Any business is risky no matter what it is but trading has a much higher degree of risk where you could lose your entire investment in one go.
There are a lot of people online who claim to be experts and that their methods are killing it.
But you know, I have lost count of the number of times I have heard this and they never can back up their claims.
That's why we would always suggest finding a reputable broker if trading is your choice of business.
The Final Verdict – What we Think!
In general, people are too quick to get involved with trading and hope for a quick turnaround.
But the majority of traders lose money or at best break even.
Even when Bill claims that his method of trading has the least risk he can't guarantee that you lose money, nobody can.
It goes without saying that Bill has been around a bit with his Dividend Machine Newsletter which has been around for well over a decade.
His claims of being a millionaire may well be true but there is no way that we can verify this.
Bill claims that his success comes from long-term investments but most people are just not patient enough.
What we do For a Living
It's called affiliate marketing which is very similar to dropping shipping except you don't have to worry about using a digital store.
The principle is the same in that you are the middle person and direct the customer to the merchant except you get paid a commission on a sale.
It also means that you are not restricted and are much more flexible.
Is one of if not the best ways to create multiple income streams.
I have personally been a member of Wealthy Affiliate since 2017 and the main reason why I was able to kiss goodbye to my 9-5 job.
Just check out the reviews on Trustpilot.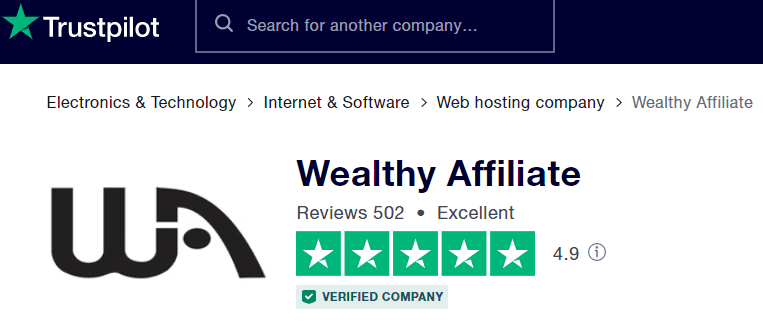 The training platform is a fully integrated one-stop-shop meaning that everything you need to succeed is in one place.
Education and training, Web development, Hosting your website, and a community that cares and is full of experience on many levels…

The Dividend Machine Review – FAQs
Here we have managed to list some questions that many are asking in the search engines which you may find interesting.
How Many Types Of Trading Are They?
There are as many as 16 different types of trades that you can participate in, all with various levels of risk.
From fundamental, technical, noise, sentiment, swing traders and for a list and full explanation you can check out here.
What Is The Basic Rule Of Trading?
Do not get too attached to a trade and keep to a plan and know when to cash in.
Always try to trade with a neutral bias.
Which Strategy Is Best For Trading?
I would say Intraday trading is probably the safest trade with the least amount of risk.
You are directly in control as the trades are done on a daily basis but you have to keep a close eye on them.
Because the profits are going to be relatively small.
Why Do Most Traders Lose Money?
There are so many reasons why a trader can lose money and to be honest, all traders are going to lose more than they profit.
But probably the number one reason is holding onto a trade and not knowing when to let go.
Feedback, Comments And Subscribe
If you have anything to add please don't hesitate to put any questions you have in the comments section below.
Thank you for listening!
Take care!
Stay safe!