Hey Guys, welcome to my
BNB Riches Review
One of the biggest investments you are probably going to make in your life is with purchasing real estate.
In the hope that in a few years' time that it will have increased in value, where you can make a profit and move on to the next deal.
This is all very well if the property market is going in the right direction and there are no stock market crashes.
Then what about starting a business renting out properties, with very little investment, which is what BNB Riches is all about?
Today we are going to be covering BNB Riches and whether it holds up to the claims they are making.
But before we get started we'd like to declare that we are not associated with BNB Riches in any way shape or form.
This means that what you will get from us, is an honest account of this training course and whether you should pursue it further or not.
We can't stress enough that doing research like you are doing here is the only way to avoid the vast number of scams and find legit opportunities.
With that said, let's jump into this BNB Riches review and see what it has to offer.
---
[Affiliate Disclosure: This BNB Riches Review has been thoroughly researched from information and testimonials that are in the public domain. This post may contain affiliate links which means we may earn a small commission, however, this won't affect what you pay!]
---
Product: BNB Riches
Founder: Noelle Randall
Website: www.bnbriches.com
Product Description: Rental arbitrage training course
Cost to join: $997
Recommended: This course possibly but rental arbitrage as a business model definitely.
Summary: When we talk about investing money in real estate we automatically think about large sums of money.
According to Noelle Randal, this doesn't have to be the case.
BNB Riches teaches you a business model where you don't even have to own the property yourself.
Whilst Noelle suggests that you can start this business on a shoestring budget we believe otherwise.
Unless you are using your own property then it is going to cost somewhere in the region of $5,000 – $10,000.
Recommended Business Opportunity: If you are interested in a business opportunity where there's real income potential that is extremely cost-effective, check out the link below.
BNB Riches Review – Table Of Contents
What is Rental Arbitrage?
This is a business model where you would rent properties from landlords over a period of time which is usually 12 months minimum.
Once you have a rental agreement in place with the landlord then you would sub-let the property through companies like Airbnb.
These are sites that promote rentals for lodging, homestays, vacations etc.
I can hear you asking, how are you going to manage to get an agreement with the landlord to sub-let his/her property to other people?
I can understand anybody using this method to sub-let part of their own house but getting a landlord to agree is something else.
Obviously, this will have to be agreed upon by the landlord which would imply any profit you make would be shared.
Unless you are using your own property then you are going to need between $5,000 and $10,000 to furnish the property to a decent standard.
After all, to get the most profit out of this venture would require the property to be of a high standard, right?
We have to agree prior to this review rental arbitrage was all new to us but found it quite popular.
You can read what Forbes magazine has to say about rental arbitrage here
What is BNB Riches About?
BNB Riches is a training course that teaches you how to start and run a business in real estate.
The course was developed by a successful real estate entrepreneur with over 20 years of experience in the industry.
The aim of the course is to take anybody (even a complete beginner) from zero to earning $100k a year.
The product owner even claims that you don't even need any capital to start this business which we find hard to believe.
This is all achieved by renting properties from landlords and sub-letting those properties by leveraging companies.
Like Airbnb, VRBO, FlipKey, HomeAway plus many more.
The business model is called rental arbitrage.
Who is Noelle Randall?
Noelle Randall is the founder of the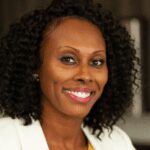 BNB Riches training course.
She has over 20 years in real estate, as a children's author, coach, mentor, and speaker.
She is also the founder of FDR Horizon Enterpises LLC way back in 2014 which is a private real estate equity firm.
She also has a YouTube channel with over 450k subscribers and over 500 videos giving away plenty of great free advice.
So as you can see a very busy person and how she manages to spread her time across the various businesses is quite commendable.
It's often difficult to determine whether a person is successful or not when it comes to the internet and you normally have to tread carefully.
I think there is more than enough positive information to suggest that she is a genuine person.
What You Get With The BNB Riches Training Course
The BNB Riches master course which is listed below
Noelle's scripts to success
Tools, templates, forms, and guides
The business blueprint
The course comes with 4 modules which are broken down below.
Starting a six-figure Business Fast
Discover a powerful strategy to become profitable in just a few months.
Identify the best opportunities in real estate.
Learn how you can live life rent-free.
Learn what is required to set up an Airbnb business.
Learn how to focus, overcome doubt, fear and procrastination.
You'll be fully prepared to hit the ground running with real estate that you aren't even purchasing or owning.
Getting Profitable Properties for Free
Learn what is the perfect target market.
Where to search for those properties, whether local or further afield.
Find out how to negotiate with property owners and what to say in order to use those properties for your Airbnb business.
Learn the formula to determine whether the property is going to be a winner or loser.
Learn how to operate your AirBNB business efficiently.
Learn the three major things to increase your results.
Learn all the legal jargon and what's required to run the business the right way such as leasing contracts.
How to get your Airbnb business off the ground running.
The information that you require before you approach real estate owners.
Eliminate your fears and anxieties that stopped you from starting a profitable business in the first place.
Prepare It and List It 
Learn the ultimate road map to building a short term rental business.
Break down the ultimate road map of what needs doing first.
Tailor the exact listing plan.
Learn what is working in 2020 and beyond.
Learn how to connect with similar business owners.
Learn the 30-minute task that will help you save hours on a weekly basis.
Learn how to do marketing the right way so that you are never short of leads.
Manage and Grow Your Business
Learn how this business model can be a win-win for both yourself and the landlord.
You are going to learn how to run your business efficiently in the time that you have available.
Make sure that you are only doing activities that are going to increase profitability.
Learn that you don't have to be aggressive to become successful in this business.
Learn how to accurately analyze your prospects.
How to keep people interested and constant bookings.
Learn how to value the properties to get the best outcome.
Learn how to manage your business portfolio.
Learn how to scale the business to 6-figures.
Is BNB Riches a SCAM?
BNB Riches is definitely not a scam but there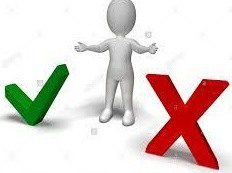 is also not enough information from people who have taken the course to go ahead and recommend it.
Noelle does have a vast number of followers on her YouTube channel which is a good indicator that she must know what she is talking about.
Having been involved for over 20 years in some capacity then we have no reason to suggest otherwise.
But, is rental arbitrage the right business for you?
After all, you are going to have to find several thousand dollars to start the business which many are not going to have.
Rental arbitrage was not something we were familiar with prior to this review but we have found it to be more popular than we initially thought.
If you don't already own a property then this could be a way of funding one then this could be seriously worth looking into more.
If it's money that you require to start a rental arbitrage business then why not look at something like affiliate marketing.
This could be a great way to get the cash to get started with.

What we Like About in This BNB Riches Review
Rental arbitrage is a legitimate business model which is what we found to be more popular than we initially thought.
People are using this business model to get their leg on the first rung of the ladder and purchase their first property.
The course creator Noelle Randall is a genuine person which is noticeable with the number of followers she has on her YouTube channel.
Watching her videos you get a good feel for who she really is which is nice to see on the internet nowadays.
What we Don't Like About in This BNB Riches Review
This is an expensive business model to get started with and won't be as easy as what Noelle Randall claims.
We have already mentioned that we believe you'll need between $5,000 and $10,000 to get started and that is on the conservative side.
Not having a refund policy will not go down well with many but this business isn't something you are going to get involved in without plenty of research.
My BNB Riches Review – Final Thoughts!
We think you should have more than enough information to make a decision on whether to move forward with this business model or not.
We don't believe that you can start this business on a shoestring budget as Noelle Randall suggests but who knows.
She is the one with over 20 years of experience so maybe there is a way.
Consider This as a Short Term Solution
If it's a cost-effective business model that you are looking for then why not take a look at affiliate marketing.
Especially if you don't have the funds to start a business like rental arbitrage.
It's only a suggestion but a business model that is responsible for us earning a mid-4-figure monthly income and climbing as we speak.
You can take a look here and besides it won't cost you a dime and with no credit card details a no-brainer.
Who knows this could be the answer that you have been looking for.
 BNB Riches Review FAQs
Is BNB Riches Worth The $997?
It's hard to say without reviews from existing members who have taken the course.
The course comes with 4 modules which many will probably say is not enough for the money that you have to shell out.
The only way, in this case, is to pay your money and find out.
But there should be more than enough information for you to make the right judgement call.
Is There A Refund Policy With BNB Riches?
Unfortunately, there isn't a refund but anybody serious about this type of business model we would think would have done plenty of research first.
After all, you shouldn't be going into this type of venture halfheartedly, now should you?
Can Noelle Randall Be Trusted?
Noelle is involved with many business ventures and you have to ask the question, "Where does she get the time?"
What we couldn't find in doing our research with BNB Riches was that we couldn't find any negative feedback.
Now for someone who is involved with real estate, this is rare as the industry has its fair share of unscrupulous characters.
So, yes we do believe she is probably the real deal but that doesn't mean that you will be a success in taking this course.
 How Long Do I Have Access To The Course?
Once you have paid your membership fee then you have access to the course for as long as you require or until the course is taken down.
This is a self-paced course where you can take as long as you want and keep coming back and using it as a refresher.
Can I Spread The Costs Of The Course Fee?
If you don't have the full amount or want time to pay then you can spread the costs over 4 equal payments of $397 which takes the cost to $1188.
 Realistically, How Much Money Would I Need To Start This Business?
It all depends on which route you are going to take.
If you have a property of your own then the costs would be small.
However, if you were going down the route of many and renting from a landlord then the costs to start would be considerable.
With deposits, rental, and good furnishings, we think this might cost somewhere in the region of $5,000 – $10,000 but probably nearer to the higher end.
Is There A Better Solution?
If it's the costs that are holding you back then we have an extremely cost-effective alternative which is affiliate marketing.
With no products and no initial outlay, check it out and see what you think.
You could easily use this business model to accumulate the costs required for the rental arbitrage business.
Feedback, Comments and Subscribe
Ok, guys, we hope you have enjoyed this BNB Riches review and if we have missed anything, please tell us in the section below.
Maybe you have first-hand knowledge of working with Noelle Randall then we'd love to hear about it.
Until next time, stay safe