Welcome to this Humza Zafar Review and the Airbnb accelerator coaching and mentoring program.
That teaches you from the ground up how to start and run your own rental arbitrage business without even owning a property.
If that sounds cool then stay with us to see how all this works.
But before we do, I'd like to introduce myself…
My name is Mick and I created this website to help people like you find your way and avoid the many different scams that are out there.
This website is full of content with over 450 reviews of make-money opportunities. Some good, some bad and some really bad.
Check it out a little later, you are sure to find something of interest.
Anyway, I must applaud you for taking the time to do your own research which is the only way to find legit opportunities.
I'd like to be completely transparent with you and that we are not affiliated with Humza Fazar in any way.
That means we are not getting paid for this review but we will deliver is a factual account of Humza Fazar and his Airbnb Accelerator Academy.
So if you are wondering whether The Airbnb Accelerator is a scam or not then all will be revealed in the next few minutes.
---
[Affiliate Disclosure: This Humza Zafar Review has been thoroughly researched from information and testimonials that are in the public domain. This post may contain affiliate links which means we may earn a small commission, however, this won't affect what you pay!]
---
Humza Zafar Review – Summary
Product: The Airbnb Accelerator
Founder: Humza Zafar
Website: www.zafarbnb.com/humza-ig
Product Description: Airbnb rental arbitrage coaching and mentoring program
Cost to join: As much as $22,495

Recommended: Maybe
Summary: The Airbnb Accelerator training program is a recent addition to Hamza's business portfolio which came to fruition in 2022.
The course teaches anybody no matter what experience you have how to start and build an Airbnb business without owning a property yourself.
With interest rates going up and property prices dropping people just don't have the money to invest.
But maybe Airbnb arbitrage could be a way forward for you to build some capital and get your foot on the property ladder.
It might seem a great business model but there is more to it than meets the eye and whilst Hamza makes it sound simple let me tell you it isn't.
As part of the sales promotional campaign, Hamza indicates that he can have you earning $10,000 within 20 days.
Well if you believe that then I am sorry but this is highly unlikely going to happen.
To find out it will cost you some serious money but we'll get into that a little further in the review.
So let's continue…
The Airbnb Accelerator  – TOC
Who is Humza Zafar?
Humza studied to become an electrical engineer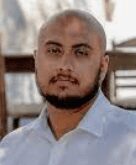 and started his first job in 2020 just about the time covid started with lockdowns.
This put a bit of a dent in his work schedule and around August or September of that year, he came across Airbnb and rental arbitrage.
Knowing absolutely nothing about rental arbitrage he started cold calling until he found his first landlord.
Who agreed to let him rent a house from him at $2,220.
When he and his wife moved in and decided to rent out the extra rooms.
Over the first month, this generated $4,500 and after he deducted the landlord's fee he was left with $1800
Knowing he was onto something although he didn't really have a clue at the time just what it really was.
He started looking for funding and that's when he hit on the idea to apply for as many credit cards as he could get for his credit rating.
This allowed him to continue to find additional units in 4 different states.
Step forward 18 months and he had accumulated an income of $450,000 a month.
One important fact in all this was that when he was trying to source some good training to hone his skills.
All the so-called experts that were telling you about the "secrets" to unlocking 6 and 7-figure growth is that there is no secret.
What do You Get When You Join The Airbnb Accelerator Academy Program?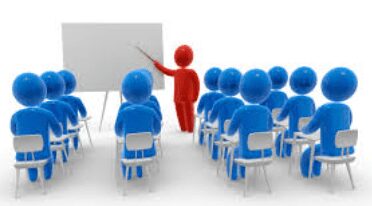 The Airbnb Accelerator program is a comprehensive 12-hour masterclass that teaches you how to start and build a fully automated 6 and 7-figure Airbnb rental arbitrage business.
Inside you will find everything you need to know to get you up and running to earning $10K within your first 20 days according to Zafar.
The course comes in 3 different memberships and various costs with everything you need in the Essential membership.
ESSENTIAL PACKAGE
12 hours of content that teaches how to get from zero to $10K in 20 days
Lifetime access to Discord and the private Facebook group
Access to Zafar's furniture cheat sheet
Access to the only legal document that you would need for a short-term agreement
Custom scripts for communicating and closing landlords
Access to interview techniques and recordings on how to find units and train virtual assistants
Detailed house-keeping checklist
Listing copyright description
Access to over 6 hours of Q&A sessions
Ultimate listing description copywriting
BLITZ PACKAGE
You get everything that comes with the Essential Package
Custom PriceLabs Modification – Here Humza will sit down with you and create a custom pricing strategy to maximise revenue.
Direct Landlord Negotiation – Here you will learn how to find prospective landlords and how to negotiate rental agreements to make sure that you do not sign a bad deal.
Direct setup of your company including getting together your team
PREMIUM MEMBERSHIP PACKAGE
Everything that comes with the Essential and Blitz package.
Direct group mentorship where you can get access to Humza directly to answer any of your queries. Weekly zoom meetings, emails, phone calls, and texts for the first six months.
He will also guarantee that you will get your first unit up and running within 6 weeks otherwise he will coach you until you do.
You have access to his next launch where you can fly out to any city and watch him for 4 days to learn how he does it all.
The Airbnb Accelerator Program Costs?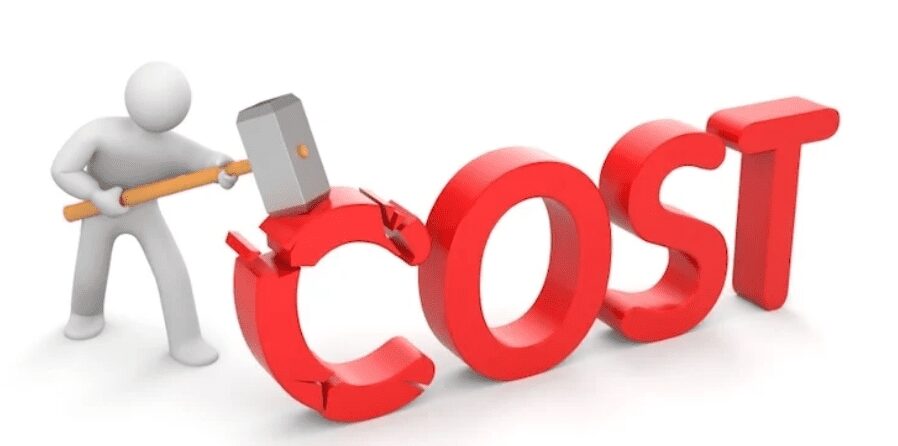 As described in the above section there are 3 memberships and what we noticed is that there is no fluff that you normally find.
This is what tends to happen with courses where course creators pad them out with more detail than is necessary just to make you think you are getting a better deal.
Essential – $4,000
Blitz – $9,800
Premium Mentorship – $22,499
Can You Pay With Instalments?
The Essential and Blitz memberships have to be paid in full which will give you access to any updates and lifetime access.
However the Premium Mentor membership you can pay in 2 instalments of $13,000 which brings your total to $26,000.
Are There Any Upsells or Any Additional Expenses to Take Into Consideration?
No there aren't any upsells however you will need additional funds to pay for the tools required to run your business efficiently.
Is There A Free Trial?
There is no free trial with the Airbnb Accelerator training and mentoring program.
Is There A Refund That Comes With The Airbnb Accelerator Memberships?
There are no refunds whatsoever and for a training program like this, we find it a little strange.
However, if you do not manage to get your first unit up and running within the allocated time which I believe is 6 weeks.
Then Humza will personally help you to do so, provided you have followed the training and applied everything you have been taught.
Related Business Opportunity: EYL University
What is Airbnb Arbitrage Through The Airbnb Accelerator Program?
Airbnb arbitrage is a form of real estate investing where you rent a property from the owner and you then sub-let the property to other tenants.
Yes, I know it sounds a little confusing and thwarted with all sorts of problems but it is a legit way of starting a business with almost zero costs.
The big issue that we foresee is not only finding the ideal property in the ideal location at the right price but convincing the owner of the property to allow you to do this.
After all, why doesn't he do this himself?
Nowadays with rising costs and interest rates, it's becoming more difficult for someone to own a property as house prices have far exceeded incomes.
Rental arbitrage is a strategy that allows anyone the advantage of building a cash flow without actually owning a property.
If you have noticed, properties rented on Airbnb tend to be a lot more than through traditional agency sites.
Let's say you found a property for $2000 a month and you took that property and put it on Airbnb for $120 per day.
Once you have deducted the rent and the Airbnb fee you could be clearing $1,400.
With 10 properties because that is what you are aiming for and beyond that $1,400 would turn into $14,000 a month.
This works out at $168,000/year which is a tidy business and you started out with almost zero funds.
Obviously, there are expenses with short-term lets but this method of real estate investing allows you to build a business without owning a property.
This is in its simplest form but in some markets, this could work but you'd have to do your own research first.
Is Airbnb Rental Arbitrage Legal?
Airbnb rental arbitrage is perfectly legal but it all depends on the area where the property is located because different states tend to have different regulations.
So one of the first things you'd have to do is ensure that you aren't stepping on the local authorities' toes and that you comply with their regs.
Some cities don't allow Airbnb and have certain restrictions such as allowing long-term as opposed to short-term.
You would also have to check with the landlord to see whether they would allow short-term rentals also.
It may be that you have to apply for various permits before going ahead with this business.
Related Business Opportunity: Investment Dominator
Who Can Benefit From The Airbnb Accelerator Program?
People who are seriously interested in starting a business in Airbnb Rental Arbitrage and someone who has deep pockets.
But before you do we would suggest you research this business further and maybe head over to the BiggerPockets forum where there are numerous discussions about Humza and the Airbnb Accelerator Academy.
We do foresee business owners who are already having a certain amount of success and want to take it to the next level since they will already have the required funding.
Are There Any Downsides to Airbnb And is it a Viable Business Model in 2023?
Going back to when Airbnb first hit the
rental market, you could find extremely cheap and reasonably priced one or two-night stays.
It paid to look at Airbnb as the prices were often a lot cheaper than booking a hotel.
But nowadays prices appeared to have gone through the roof with Airbnb which is far exceeding hotel prices.
You can see why because everything as skyrocketed.
The fees which have to be paid between stays such as Airbnb service fees, cleaning which are set by the landlord and the price of local occupancy fees and taxes.
In many cases, you can see a price hack of almost double.
Which means people are looking for alternative accommodation.
But according to Airbnb revenue is still on the up and forecasts look good however, because prices are higher means so is competition.
But it all depends on the location because certain cities are still booming and there's still a big demand for accommodation whilst there is then Airbnb should still be ok as a viable business option.
But to succeed with an Airbnb business you really have to step up your game and give the customer what they want.
Those reviews are seriously poor and this is something you should be looking at before stepping into Hamza's world.
What do The Students Have to Say About The Airbnb Accelerator?
Due to the course being only recently launched then the data isn't there to get a bigger picture of whether the course is as good as some say.
The only place you can find any reviews and testimonials is on the Airbnb Accelerator program website.
However, you can head over to forums like BiggerPockets and Reddit where there are many discussions going on.
Humza Zafar Review – PROS And CONS
PRO
Humzar Zafar has certainly come a very long way since he started his Airbnb arbitrage business back in September 2020:
There are plenty of different forms of real estate opportunities out there but arbitrage seems like a great model:
CONS
Airbnb has a terrible rating on Trustpilot with all sorts of complaints and for you to succeed you have to ensure the customer is happy:
The course is extremely expensive and we feel that there are much better options out there at a fraction of the price:
There are no refunds at all which for a program costing so much seems far too much of a risk:
Humza Fazar doesn't have the level of experience we would expect for him to justify this type of cost for training:
Verdict – What we Thought About Humza Zafar? Is The Airbnb Accelerator a Scam?

There isn't a great deal to say about Humza Zafar other than he has come a long way since he started this business in September 2020.
You have to commend him for this and the way that he wants to share what he knows with other like-minded people.
Providing his intentions are genuine.
You always have to ask whether he makes more money teaching his business model rather than actually running his Airbnb business.
But we can't prove this either way.
With regards to the cost of the training which is over the top and besides doesn't offer any sort of refund then you have to question the why?
There is certainly a bit of a buzz in the forums like BiggerPockets and Reddit however there aren't many if any who have been through his training.
Everything does seem above board and there is no reason to suggest that Airbnb Accelerator is a scam.
With that said, if it's a business opportunity that you are looking for without the costs as you see with Humza Zafar's course.
Then please continue to read…
Is Affiliate Marketing a Better Way to Make Money Online Right Now?
Affiliate marketing is regarded as a simple business concept that anybody can learn but finding the right mentor and training can be difficult.
Wealthy Affiliate is a training company who have been around since 2005 and in that time has seen over 2.4 million people come through their doors.
They provide comprehensive training at an affordable price and you can even join for free to see if this really is what you want to do.
There is a very supportive community that brings all levels of experience to the table and is prepared to share this with anyone.
There is a high-paying affiliate program for anyone who wants to take part (not compulsory) that can provide you with a great income where you get invited to a fully paid 5-day Las Vegas trip.
You have access to a vast education database with live training all the time.
If you are looking for a 100% passive online business where you can work when you want then this is it.
Just check out the reviews on Trustpilot.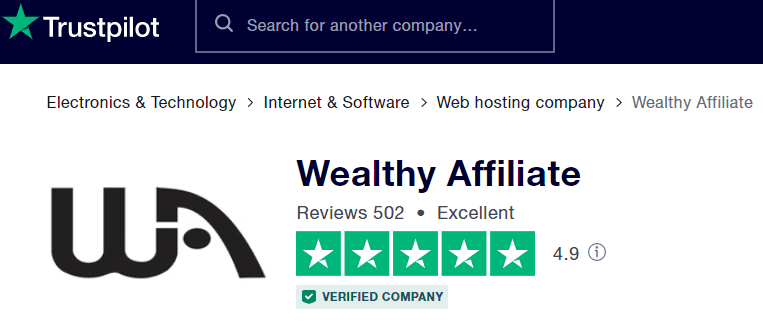 The training platform is a fully integrated one-stop-shop meaning that everything you need to succeed is in one place.
Education and training, Web development, Hosting your website, and a community that cares and is full of experience on many levels…

The Airbnb Accelerator Program – FAQ?
In this section, we have put together a number of questions that we found people asking frequently in search engines.
Hope they can help in your decision-making.
How much does it cost to become a member of Airbnb Accelerator?
There are 3 memberships which in the short time since it was launched have seen several price changes.
As of this review, you can get Essentials @ $4000, Blitz @ $9,800 and Premium Mentorship @ $22,499.
Does this training program come with a refund guarantee?
There are no refunds whatsoever but what Humza say's he will do and that help you get your first unit up and running if you haven't within 6 weeks.
How many students have taken up this training?
According to Humza there are over 600 students who have taken this training but when we check the private Facebook group those stats don't compare.
Is there a refund policy? 
There are no refunds at all which is a little strange considering how much the memberships cost but maybe that is the confidence he has that this will work providing you take action.
Which locations are best for short-term Airbnb rentals?
In the US the biggest demand for Airbnb is…
Nashville, New Orleans, Orlando, Phoenix, Portland, San Francisco, Virginia Beach, and Washington.
Is Airbnb really the best option for creating a rental business?
The reviews on Trustpilot tell you that most people have had poor experiences which is reflected in Trustpilot.
This means that you will have to spend an excessive amount of money to give the customer all the luxurious things they are looking for.
How long do I have access to the training?
You gain lifetime access to the training and all recordings. The training material was uploaded to give you anytime access so you can work on your schedule.
How long is the training at The Airbnb Accelerator Academy?
The course for what you are paying for may seem somewhat inadequate to many but according to Humza.
He is only providing the information that you need to know about and leaving out any fluff that you normally find in courses.
The course is only 14 hours and it would be possible to complete the course in 1 or 2 days.
Feedback, Comments And Subscribe
Here we are at the end of this Humza Zafar review. Hope you enjoyed it and that you got some benefits.
Maybe you have been a member or are looking at joining then we would love to hear about your experience.
If you have anything to add then please leave a message in the comments section below.
Once again thank you for your time, take care and stay safe!