Welcome to this Pace Morby Review. and the Subto Real Estate Investment and Mentoring program.
Any business opportunity to do with real estate has become very popular nowadays but is it really the right time to get involved?
Especially with the state of the economies!
The biggest investment most people will make in their lifetime is the purchase of a house and we all hope to sell it at a premium and then repeat the process.
But that often doesn't work out the way we want due to unforeseen circumstances that we have no control over.
That's why in this day and age you need to grasp the bull by the horns and do something about it.
Such as looking for an outlet, a way to build your own business and that's obviously why you are here today.
In this review, we are going to address all your questions so that you are in a better position whether.
To pursue a real estate business and whether Pace Morby is the right person to help you do this.
With that said then let's get started.
---
[Affiliate Disclosure: This Pace Morby Review has been thoroughly researched from information and testimonials that are in the public domain. This post may contain affiliate links which means we may earn a small commission, however, this won't affect what you pay!]
---
Pace Morby Review – Summary
Product: Subto Real Estate
Founder: Pace Morby
Website: www.subto.com
Product Description: A real estate coaching and mentoring program
Cost to join: As much as $19,000

Recommended: Maybe
Summary: Subto Real Estate Investment is a mentoring program created by Pace Morby which teaches you how to acquire a property without a loan by using the subject-to real estate method.
Which was created in April 2016 and based in Arizona.
This is a creative finance strategy where an agreement between the seller and investor is drawn up.
To allow the investor to take over the title of the property and continue to pay the mortgage until a deal is done.
Now on the proviso that the investor can sell the property quickly then minimal costs will be incurred otherwise this could become an expensive transaction.
Many people bring into question why these gurus are selling courses if what they are doing is so successful.
It just seems a little strange, right?
Wouldn't you just continue building your empire or is there more money in selling courses? That is something you should decide!
Well in this instance when you get to know the actual costs of partaking in this program then I think you will have your answer.
Pace Morby – Table Of Contents
Who is Pace Morby?
Pace Morby is a real estate entrepreneur who
started in business a few years back as a construction business owner.
Which didn't end nicely due to a one-million-dollar bankruptcy suit that essentially closed down his business.
He now sees this as an omen but isn't hindsight a wonderful thing?
He claims that he has spent in excess of $100K on bad advice which seems excessive but hey who am I to question this?
This leads him into the world of real estate and creative financing which is a way of finding funding without it costing you money or that the theory anyway.
But as he found out, the most affordable and cost-effective way to get into real estate investing.
According to Pace, in the last decade, he has completed over 7000 renovations and built over 150 new properties.
His fix and flip business generates income from doing around 50 flips each year and does around 150 wholesale deals as well.
Through creative finance, he has managed to secure over $32 million in buy-and-hold properties.
As a result of his success has chosen to spread his knowledge to others and help them succeed in this very competitive industry.
As Pace Morby says ["I'm on a mission to educate the masses that real estate and creative finance are for ANYONE and EVERYONE who wants financial freedom and generational wealth. DM me on Instagram and tell me what you need?"]
However, whether his intentions are good or not take it from me this is not easy!
He is very active in social media, especially with his Youtube channel with over 160K subscribers and with over 20 million views and that alone will generate a sizeable income.
But always ask the question, are Pace Morby's intentions creditable as these membership costs are no walk in the park?
What Comes With The Subto Real Estate Membership + Costs?
When you apply to become a member of Subto you will have to fill in a form with some personal details. Quite a few in fact!
When you have to do this, you should know that the course is going to be expensive.

This is a process we are seeing more and more today where the only way to find out costs is to receive a phone call from a salesperson.
This is a crafty move as this for most people can be intimidating especially when say that you'll think about it and they won't take no for an answer.
Whereas normally you would find the information on the website.
Depending on how you fill in this form will determine what membership they will offer you.
So, let's get into the 3 different membership options which we know are available as of this review.
CORE…Membership…Priced @ $7,800
This is the basic 6-week course or the first-level course which takes you through the whole process of wholesaling real estate.
How to negotiate and draw up contracts with sellers, the various ways of how to market and get your word out there, how to scale…
You have access to the private Facebook group and also zoom which is a cloud video conference service where you can communicate with Pace and his team on a regular basis.
STANDARD… Membership…PRICED @ $10,800
Obviously, this membership is a little more in-depth all the same you get what comes with CORE but with a few additional things.
This takes the training to 11 weeks and will get a VA or virtual assistant for 3 months and access to a CRM or customer relationship management system.
You will also get a legal representative to help in your first deal and handle most of the paperwork, which is a good thing because then you will know exactly what to do the next time.
MASTERMIND…PRICED @ $19,000
This membership encompasses what you get with the CORE and STANDARD except you get access to a legal representative for your entire journey.
Therefore all your paperwork will be handled for you plus you will get a paid trip to one of Pace Morby's events in Phoenix along with exclusivity to any Subto events in the future..
Can You Pay With Instalments?
we are not sure but maybe this is something you can approach when you receive your telephone call.
Are There Any Upsells or Any Additional Expenses to Take Into Consideration?
No, there aren't any upsells that we can however, you will have to pay for other things like website hosting, email responded, and paid marketing as well as some other tools and services.
Is There A Free Trial?
There is no free trial with Subto Real Estate Investing.
Is There A Refund With Any of The Subto Real Estate Investing Memberships?
There is no refund with any of the memberships which is not good in our eyes because this is some serious cash that you are going to have to way out.
It might be worth discussing this if/when you decide to pursue this business opportunity further when you schedule the call.
Related Business Opportunity: EYL University
What is Creative Financing in Real Estate Investing?
If truth be known, we'd all love to get into real estate.
Buy a few properties, turn them around and sell them on or rent them out and create a nice portfolio.
Maybe Aibnb them especially if the properties are in ideal locations.
This is all great but your biggest hurdle is whether you have the funds to do this or not and if you do then you have already gotten over that hurdle.
But for many, it's all about finding the funding and since banks are definitely not making it easy for us then you have to find other options.
That's where creative financing comes in.
It refers to the non-traditional methods of financing a real estate property.
Which basically is beyond the scope of the banking system such as renting to own, becoming a landlord of a property you don't own, borrowing from real estate investors, joint ventures, and subject-to… among many other forms.
The goal is to find a suitable investment solution for the buyer or investor where they can use very little of their cash.
However, for any of the various forms of investing to work you need to have a good credit rating.
Related Business Opportunity: Investment Dominator
Who is Subto Real Estate For?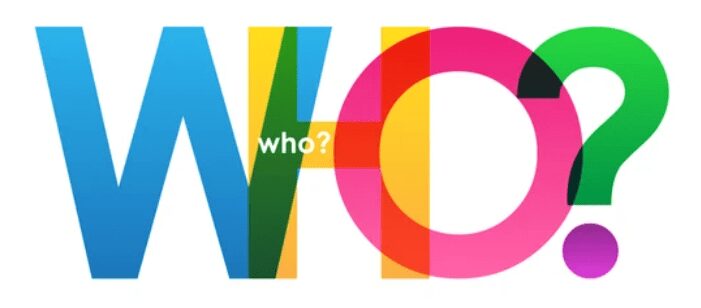 Subto Real Estate is basically for anyone who is interested in getting into the real estate industry but doesn't have the required funds to do so.
As you can see by the 3 different memberships available, the higher the price the more experience you are likely to have.
But no matter which routes you take you will need a serious amount of cash to start with.
It might appeal to complete beginners however I would suggest getting into the real estate forums like BiggerPockets and discussing your options.
This way it could save you a ton of money.
But really, I find Subto (because of the price) more geared towards already serving real estate agents and experienced investors.
Is Subject-To Real Estate Even Legal?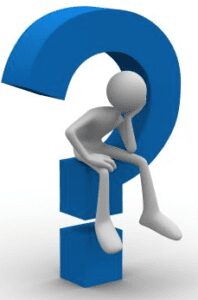 I know when I first came across "Subject-To" it sounded a little iffy and that maybe it was only offered in certain states if any at all.
But it is a very legal method of real estate investing which carries benefits for all concerned, especially for the property seller.
Just think if you as a seller lost your job and didn't have the finances to meet the monthly mortgage payments.
Rather than the mortgage company foreclosing on you which happens quite frequently in the US then why not let someone else take over the mortgage payments for you?
It's a win-win especially when the investor sells the property.
I know in the UK this particular transaction would not be allowed.
Subject 2 Real Estate Investing – Student Reviews And Testimonials
There is a host of information out there swaying both on the negative and positive sides, especially in third-party review sites like Trustpilot.
The negative reviews do appear to be around the number of positive reviews that have been posted at the same time and date on pacemorby.com.

This normally suggests that you can't trust these reviews and are most likely created by a bot of some description.
However, if you check out subto here, you do get a better feel that the training may well be worth it. The reviews below are from this link.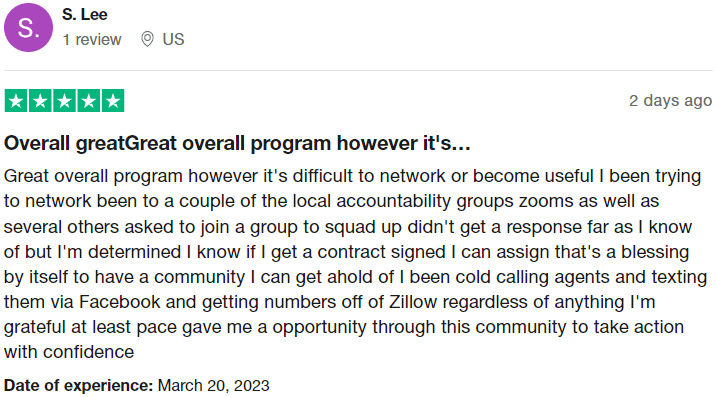 By clicking on any picture below you will be redirected over to the website to look at these testimonials in more detail.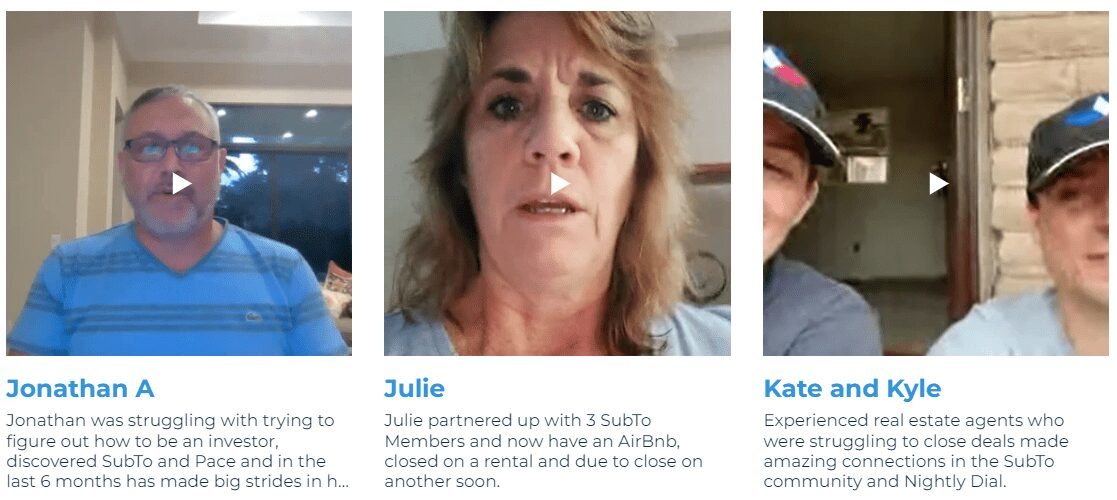 PROS And CONS
PRO
Pace Morby does appear to be a likeable person with plenty of knowledge:
They have an A+ accreditation on the Better Business Bureau:
CONS
The course is extremely expensive and will only suit real estate agencies and experienced investors and can offset the course cost against tax.
There are plenty of mixed reviews out there:
Verdict – What we Thought About Pace Morby? Is Subto a Scam?

Pace Morby has certainly come a long way since his time as a construction business owner and certainly seems to be the go-to person for anything to do with real estate investing.
It's a great industry to get into however in this present climate it may not be the right choice for a new career move and besides, it is not going to be as straightforward as Pace Morby suggests.
There are no guarantees in any business and is all down to your commitment.
The willingness to learn and put into practice what you have been taught.
Without a shadow of a doubt, Subto Real Estate Investing is not a scam and this can be seen by the vast number of reviews that you can find online.
This training is not for everyone especially as the costs as far as we are concerned are extreme.
So we'd expect this training to be more geared towards the more experienced real estate investors.
If money is an issue then we would suggest maybe looking at Digital Real Estate or maybe affiliate marketing which is our choice of business.
Continue to read if you want to know more…
Is Affiliate Marketing a Better Way to Make Money Online Right Now?
Affiliate marketing is regarded as a simple business concept that anybody can learn but finding the right mentor and training can be difficult.
Wealthy Affiliate is a training company who have been around since 2005 and in that time has seen over 2.4 million people come through their doors.
They provide comprehensive training at an affordable price and you can even join for free to see if this really is what you want to do.
There is a very supportive community that brings all levels of experience to the table and is prepared to share this with anyone.
There is a high-paying affiliate program for anyone who wants to take part (not compulsory) that can provide you with a great income where you get invited to a fully paid 5-day Las Vegas trip.
You have access to a vast education database with live training all the time.
If you are looking for a 100% passive online business where you can work when you want then this is it.
Just check out the reviews on Trustpilot.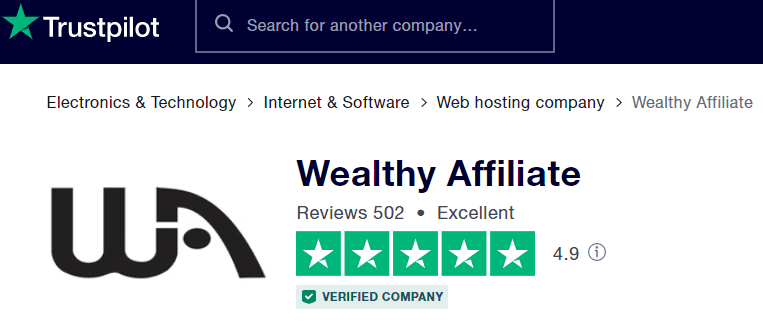 The training platform is a fully integrated one-stop-shop meaning that everything you need to succeed is in one place.
Education and training, Web development, Hosting your website, and a community that cares and is full of experience on many levels…

Pace Morby Review – FAQ
How much does it cost to become a member of Subto Real Estate?
With this type of marketing the only time you get to know the actual costs are when you have applied and filled in the forms and had your telephone call.
This is a sales approach that were are not comfortable with because they can and do take advantage of the situation on the call and many get fooled into purchasing the course when they were undecided.
Remember they are on commissions and considering the costs are considerable they stand to lose if they fail to get a sale.
As of this review, there are 3 memberships…
Core = $7,800
Standard = $10,800
Mastermind = $19,00
Is Subject-to Real Estate Investment Risky?
Although both parties, the seller and buyer can both benefit significantly, it does come with risks.
This is a business transaction that needs to be looked at in detail before both parties decide to get involved.
Why would a seller take part in a subject-to deal?
It could be that the seller is desperate to sell for many reasons.
Maybe they do not have the funds to fulfil the mortgage payments and this type of transaction would keep the bank at bay.
Is there a refund policy in place? 
As of this review, there is no refund policy and therefore you'd better be serious about real estate before getting your credit card details out.
Can anybody outside the US become a member of Subto?
This opportunity is only for residents in the US simply because of the real estate laws and the various methods of financing that this program use which isn't available in other countries.
Feedback, Comments And Subscribe
We have come to the point where we hope you have enjoyed this Pace Morby review and that you took something away with you.
Maybe you have been or are already a member of Subto and would like to share your experiences with our readers. We'd love to hear about it!
If you have anything to add then please leave a message in the comments section below.
Once again thank you for your time, take care and stay safe!