Welcome to this Blueriver Ecommerce Review
A company that provides a turnkey solution for all your e-commerce business requirements through a Facebook store.
So, if you are looking for a third-party company to handle your online business through Facebook then this may be for you.
However, we have reviewed many done-for-you services and what we have found is that most of them just do not work as they claim.
In fact, many who have bought into this type of service have ended up losing their entire investment.
Now, we are not saying that Blueriver Ecommerce will be the same type of service but these are early days for this company.
They are a young company and not a lot of real information around but we have done our diligence and hope to provide you with all the facts.
Whether Blueriver is a company worth hiring or at the least researching further or maybe they are a scam as we have found with many similar companies.
All will be revealed in the next few minutes so grab yourself a coffee, sit back and enjoy.
---
[Affiliate Disclosure: This Blueriver Ecommerce Review has been thoroughly researched from information and testimonials that are in the public domain. This post may contain affiliate links which means we may earn a small commission, however, this won't affect what you pay!]
---
Blueriver Ecommerce Review – Summary
Product: Blueriver Ecommerce
Founder: Miguel Sanchez
Website: www.blueriverecommerce.com
Product Description: Done for you Facebook e-commerce service
Cost to join: $20,000

Recommended: Maybe
Summary: Blueriver Ecommerce is a relatively new business starting in 2021 and therefore don't expect to find too much about them.
They provide a service to create or take over the client's Facebook marketplace or shop and can handle everything that is required.
From product research and where best to source those products to order management, customer service, returns and so much more.
Most dropshipping companies offering this type of service are usually using Shopify or some other similar site.
After all, that is what Shopify do so why Facebook when this isn't really what they are about, besides they are always moving the goalposts with constant changes to their policies, not to mention the increase in ad marketing year on year.
However, the Facebook marketplace and Facebook shops are what this service is about so let's continue.
Blueriver Ecommerce – TOC
What is Facebook Automation?
Facebook as you probably already know is the largest social media platform with nearly 3 billion active users and probably the most obvious choice for promoting and selling products and services.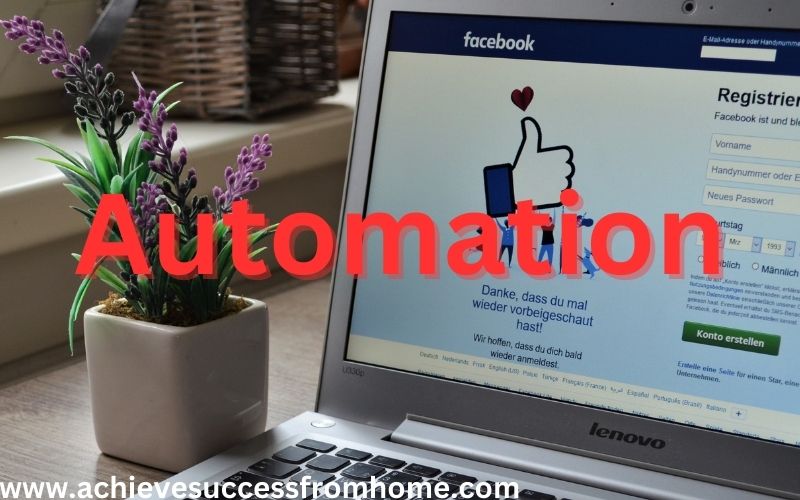 As Facebook provides all the software tools to help in automating a number of tasks to help your online business flourish.
Things like posting content, networking, messaging, and likes, all go towards giving your business awareness to others.
There are a number of third-party tools that you can use on Facebook to improve automation.
But be aware that Facebook changes its rules all the time and with constant changes to its algorithm what works today may not work tomorrow.
When deciding to promote your business through Facebook you have to ensure that you comply with all their rules.
Get it wrong and you can get banned at any time.
This might be a short ban at first but consistently going against their rules could mean a permanent ban. Then what do you do?
Especially as you have probably already outweighed around 25 grand.
Who is Miguel Sanchez?
Miguel Sanchez is an online entrepreneur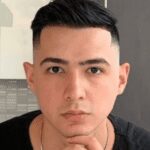 who comes from the Chicago area.
He started his online career selling t-shirts through Shopify and later in 2018 he moved into dropshipping through Amazon and later through Walmart and Facebook.
According to the Blueriver Ecommerce website Miguel has made over 7 figures in sales and wants to pass on his experience to others.
What do You Get as Part of The Blueriver Ecommerce Service
The process for getting accepted is to schedule a phone call with the Blueriver Ecommerce team.
What Miguel's team offer you…
They will provide all the product research, where to source the products and the product listings
They will build out the shop and/or marketplace creating targetted headings and descriptions that people are keying into the search engines.
Create campaigns for targeting customers.
Order management, customer returns and any queries from the customers.
Once you agree to go ahead with the business the Blueriver team will create two Facebook shops and one marketplace.
Then according to Miguel, you can sit back and watch the money coming in.
Related Business Opportunity: The Land Geek
Blueriver Ecommerce Costings
Each person who applies to Blueriver Ecommerce is required to take a telephone call to find out what their intentions are and whether they are a creditable person.
As you can see they require that you have a decent credit score of 620+ and that you earn at least $35,000 a year.
Can You Pay With Instalments?
You will have to discuss this when you are on the telephone call.
Are There Any Upsells?
No, there aren't however there will be other systems and tools that you will need to purchase to ensure the business runs smoothly.
Is There A Free Trial?
There is no free trial.
Is There A Refund?
What we are seeing and this does appear to be a similar case for many offering this type of service is what they call a buyback policy.
This would ensure that if you haven't earned enough to cover your entire investment but that will only become active at the 18-month stage.
Point to note, this is all very well if the company is still running!
How Much Does Blueriver Ecommerce Take In Commissions? 
Overall the information that Miguel provides is conflicting with his sales page and TikTok account.
His sales page states that his team will take a 40% cut in net profits whereas his TikTok account says 35% based on gross sales.
The difference between net and gross is substantial.
Related Business Opportunity: EYL University
Why Facebook When You Can Use Shopify?
As an e-commerce store, you have to give preference to Shopify as that is what Shopify specialise in and comes with all the tools that you would ever need to run a successful e-commerce business.
Whereas Facebook doesn't, however, there is always the option to find third-party tools for your Facebook operation.
Facebook has a wider audience of near to 3 billion and is the biggest social media platform.
With regard to the rules, Facebook is always changing their policy and it is a lot easier to get banned but what happens if that ban is a permanent one?
Would you get your money back, considering the buyback policy wouldn't come in till 18 months then maybe not!
Shopify's policies are more relaxed compared to Facebook.
Since 2021 paid advertising has been increasing year on year by around 30% so maybe it's time to look for alternative ad marketing.
Who is Blueriver Ecommerce For?
Nowadays we are seeing more and more of these done for you services and you have to ask the question are they legit or do they only benefit the service owners?
Since we have reviewed many of these services and found that many have lost their entire investment.
Having said that this type of service is for anybody who doesn't want to get their hands dirty or maybe someone who just doesn't have the time and has to keep a full-time job going.
Is Blueriver Ecommerce Really Worth The Money?
The company is very new and therefore a total lack of any real historical data.
The service provider, Miguel Sanchez is relatively new to the online world and there is very little information about him other than what he claims.
There are far too many "so-called gurus" jumping into this type of service and you should be very careful because it can be a hefty wad of money that you will be parting with.
Obviously, there is a lot of money to be made but it isn't too different to affiliate marketing for which you can get started with almost zero costs and promote anything you like.
I always say that first impressions count and with the Blueriver Ecommerce website, I don't see a professional company.
Very basic and I don't like things like below when you are trusting someone with thousands of your dollars.

Related Business Opportunity: Digital Real Estate Secrets
Is Blueriver Ecommerce a Scam?
There is no way that we can determine whether Blueriver Ecommerce is a scam or not as there isn't any real data since the company has only been operating for 2 years.
However, it isn't a company that we would recommend to anyone.
There are far too many of these done for you services and most of them just do not work.
You are looking at a long-term investment and even though there is a buy-back guarantee that kicks in at the 18-month stage but what would happen if the company closed within that time?
What do The Students Say?
Unfortunately, there aren't any reviews or testimonials from current or past students/clients which is not a good sign.
This could be down to the fact that Blueriver Ecommerce is such a young company.
PROS And CONS
PROS
Dropshipping is a legit business where you can earn a lot of money:
A business model that you don't have to do anything:
CONS
Are Not Recognised By The Better Business Bureau:
Lack of third-party reviews and testimonials:
You are not in control and have to rely on the trust of Blueriver Ecommerce:
Conclusion – What we Thought About Blueriver Ecommerce
Any business venture comes with an element of risk and we have already mentioned that these done-for-you services are cropping up all over the place.
This is the first time we have come across and reviewed a Facebook automation.
This company is very new with absolutely no data available either positive or negative and therefore you should be very wary.
I don't know about you but I like to get involved with the total process in anything and would not be able to trust anyone with my money as there are so many things that can go wrong, especially with the vast number of scams that are out there.
This dropshipping business is pretty much the same as affiliate marketing except affiliate marketing can be started with almost zero costs.
If you want to know more then you can in the next section.
If You Are Interested, Take a Look at What we do For a Living
Affiliate marketing is like Dropshipping except you don't need a shop and is a simple business model that anyone can learn.
Finding the right training can be difficult and that's where Wealthy Affiliate come in.
They are a training company that was founded in 2005 and helped over 2.3 million start their online business.
They provide everything, from all the training, tools, website building, search engine optimization, keyword research, hosting, community, support plus so much more…
Affiliate marketing is regarded as a simple business concept that anybody can learn but finding the right mentor and training can be difficult.
Wealthy Affiliate is a company that has been around since 2005 and helped over 2.3 million to start their first online business.
If you are looking for a 100% passive online business where you can work when you want then this is it.
Just check out the reviews on Trustpilot.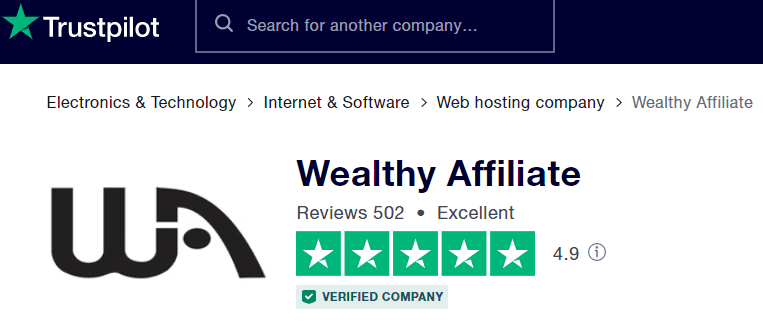 The training platform is a fully integrated one-stop-shop meaning that everything you need to succeed is in one place.
Education and training, Web development, Hosting your website, and a community that cares and is full of experience on many levels…

Feedback, Comments And Subscribe
Hope you found this Blueriver Ecommerce review helpful and helped you make the right decision.
Please tell me what you thought in the comments below.
Thank you!
Take care!
Stay safe!