Welcome to my Wealth Assistants Review, a company that automates your entire Amazon and Shopify businesses.
So that you can earn passive income without getting your hands dirty in the everyday workings of the business world.
What comes with automation is an expense, so this will only appeal to business owners or prospective business owners who have deep pockets.
Before we get started we'd just like to make a disclaimer that we are not associated with Ryan Carroll or his Wealth Assistants program.
This basically means that what you will get from us is an honest unbiased review with all the facts.
That way you can make an educated decision on whether to pursue this business opportunity further or not.
So without further ado, let's get started.
---
Affiliate Disclosure: The Wealth Assistants Review has been thoroughly researched from information and testimonials that are in the public domain. This post may contain affiliate links which means we may earn a small commission, however, this won't affect what you pay!]
---
Wealth Assistants Review – Summary
Product: Wealth Assistants
Founder: Ryan Carroll
Website: www.wealthassistants.com
Product Description: Fully automated Amazon and Shopify business services.
Cost to join: $2,500 + automated package

Recommended: Maybe
Summary: Automated services are becoming more and more popular nowadays, however, the costs involved can be staggering.
Wealth Assistants currently offer 2 automated services with others in the pipeline.
They offer Amazon and Shopify management services along with a credit facility for people looking for help with funding.
Becoming a client of Wealth Assistants is not easy as there is a waiting list and apparently they are only taking 50 clients each quarter.
Just what these services are going to cost will only be realized when you get your scheduled phone call.
It's at this point that you will realize that the business that you are looking to venture into can cost anywhere between $30K and $130K.
As well as a membership fee that will have to be paid annually which we believe is currently around $2,500.
Alternative Business Opportunity: A much better way of making money online we think is affiliate marketing.
The risks are non-existent compared to an Amazon FBA business and is 100% passive and can promote anything you like.
If you want to know more then click the link below which won't cost you a dime.
Wealth Assistants – Table Of Contents
Who is Ryan Carroll?
Ryan Carroll is an online e-commerce expert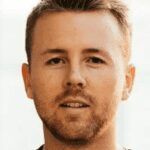 who started his working life in real estate.
He is the founder of Carroll Holdings which came to fruition in 2016 after a meeting with Fred Lam who became his mentor.
As a result of this meeting and mentoring he created Wealth Assistants in 2021 to help people looking to move into e-commerce.
He is also a member of the ClickFunnels 2 Comma club which is an award presented to anyone who achieves at least $1 million in sales.
Related Business Opportunity: Proven Amazon Course
How Does The Process Work?

There is a waiting list that you will have to go on prior to any involvement with Wealth Assistants and how long that takes for them to get around to you is a little unsure.
Choose a Service
There are currently 2 services with others coming in the future.
These are Amazon and Shopify management.
The first port of call is scheduling a telephone call with one of the sales representatives but as we have already mentioned could take some time due to the number of clients that they will take on at any one time.
The services available have different startup costs, such as risk-to-reward ratios, working capital profits, revenues and refund policies.
Get Funded
Since Wealth Assistants was launched, they have joined forces with various funding partners that will work alongside the clients.
It is important that you have the right amount of investment and this can be arranged.
For the clients who are accepted, this can mean 0% interest over a 12 to 18-month period.
Outboarding
Once you have chosen the right service and got the required funding then the team from Wealtb Assistants take over.
They work closely with each individual client to ensure the business is set up correctly, after all this is your business and everything needs to be just right.
They claim the process will take between 6 and 8 weeks to get the foundations set up.
Collect The Revenue
Once the business is up and running you will be assigned a business manager who will ensure the business is handled professionally.
This will be your go-between for any questions that you need to ask about the operation of the business.
Depending on the type of service you have selected will determine how often you are paid which will come directly from your payment processor straight into your business account.
Wealth Assistants operate their own warehouses in California where the products are stored and taken through the quality process.
Once everything is ok then the products are repackaged and shipped to the Amazon fulfilment warehouse and while the products are in transit, the product listings will already be live on the Amazon system.
Related Business Opportunity: AMZ Together 
Wealth Assistants Cost Information

The price depends on the type of service you choose but you won't know this until you had your scheduled telephone call.
After talking to several past members we can see that the service can cost anywhere from $30K to $150K.
There is funding available for those who don't have the funding which is decided on individual circumstances.
There is a $2,500 annual fee that will have to be paid.
Onboarding FEEs…
$35,000 – Monthly profit split – 50% client, 50% Wealth Assistants
$45,000 – Monthly profit split – 60% client, 40% Wealth Assistants
$55,000 – Monthly profit split – 70% client, 30% Wealth Assistants
Pre-existing Amazon store acquisition
There is an option to purchase already existing Amazon stores that come with history and traffic.
Which could mean you earn quicker as these stores will already be established.
Acquisition Fee
$75,000 – Monthly profit split – 50% client, 50% Wealth Assistants
$100,000 – Monthly profit split – 60% client, 40% Wealth Assistants
$125,000 – Monthly profit split – 70% client, 30% Wealth Assistants
Can You Pay With Instalments?
No, the full amount will have to be paid upfront.
Are There Any Upsells?
No, what you see is what you pay for.
Is There A Free Trial?
Unfortunately, there is no free trial.
Does Wealth Assistants Come With A Refund?
If for some reason the Wealth Assistants team can't meet quotas that they set themselves then you have a 12-month guarantee.
Related Business Opportunity: ECOM Freedom
Is Wealth Assistants a Scam?
A big question that we all ask ourselves when we are reviewing business opportunities like this is whether they are a scam or not.
The reason why people tend to search with the word scam is that the online world is literally filled with this type of opportunity.
So, is Wealth Assistants a scam?
Well, technically speaking no it isn't but the amount of money you need to invest means that the services had better work.
Now, because Wealth Assistants is a new company and only came onto the scene in 2021 it is too early to give a full assessment.
One thing is for sure there is a lot of bad press on forums like Reddit and Quora.
The costs are exorbitant and the only one who can lose out is the client and whether there is a guarantee or not we aren't sure just how this will work.

Wealth Assistants Reviews And Testimonials
As Wealth Assistants is a relatively new company then it's a little hard to find any real client reviews or testimonials.
There are currently 10 reviews that you can read here on Trustpilot.
Related Business Opportunity: AMZ Champions
What we Like About Wealth Assistants
They Have a Large Team To Help You Succeed:
They have over 250 professionals to help your e-commerce business succeed that are there 24/7.
There Is a Good Money Back Guarantee:
As you can see if the Wealth Assistants team do not produce the goods then you have a 12-month warranty that will cover you.

What we Don't Like About Wealth Assistants
The Cost For The Services Should Be Available On The Website:
It's a little off-putting that the only way to find out about the costs of the services can only be found after you schedule a telephone call.
We know that these calls are taken by high-pressure sales tactics that will probably take advantage of certain people.
Can You Really Rely 100% On The Performance Of A WA Team:
To put your whole business in the hands of someone else takes a lot of guts especially when a good portion of the profits have to be split.
Lack Of Evidence From Existing Clients:
For a bunch of services that can cost you tens of thousands, you'd have thought that there would be a ton of testimonials out there.
Unfortunately, we couldn't find any.
This May Well Be One Of The Biggest Investments:
Conclusion – What we Thought About Wealth Assistants
We have reviewed many of these types of business opportunities and we see more and more of the automation services being offered.
Now, the problem we are finding is that most of them very seldom work the way they claim they should.
As we have already mentioned it is a little too early to fully access whether Wealth Assistants is as good as they claim.
What we do know, is that there is a lot of risks with any business venture but more so with taking on this type of service.
Related Business Opportunity: Savage University
What we do For a Living
Affiliate marketing is a simple business concept that is very easy to learn and if you hit the link above you will see what we mean.
There are no restrictions, you require no stock and it's a business that once you get up and running is very easy to maintain.
It's a business model that is associated with the "laptop lifestyle"
The company I have been associated with is Wealthy Affiliate and they have been teaching affiliate marketing to complete beginners since 2005.
In fact, they have helped over 2 million members.
They can supply all the tools, training and support and it won't cost you a dime to check out.
Just check out the reviews on Trustpilot.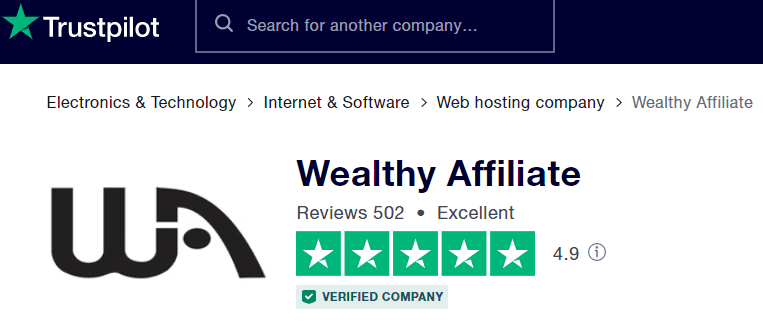 The training platform is a fully integrated one-stop-shop meaning that everything you need to succeed is in one place.
Education and training, Web development, Hosting your website, and a community that cares and is full of experience on many levels…

Feedback, Comments And Subscribe
We are coming to the end of this Wealth Assistants review, hope you enjoyed it and if you have anything to add then please feel free to point your thought down in the comments section.
Thank you for your time!
Take care!
Stay safe!