Today in this Just One Dime Review we are going to be discussing Seth Kniep's Amazon FBA Mastery course.
If you have done your research then you are sure to have come across many negative reviews from disgruntled members who appear to have lost their entire investment.
Now, don't jump ship just yet, that's if you are looking for answers.
However, they are still operating to this day and you will also find a lot of positive Just One Dime reviews online, so what is going on?
Well, before we jump to any conclusions we are going to take a thorough look at Seth Kniep, the course and whether there is any truth to these claims.
But, before we get started, we'd just like to mention that we are not associated in any way with Seth or his Just One Time training course.
So what does that mean for you?
Well, it means that this review will be honest and unbiased and by the time we have finished, you will know whether this is for you or not.
More importantly, are we going to be able to shed some light on these claims?
---
Affiliate Disclosure: This Just One Dime Review has been thoroughly researched from information and testimonials that are in the public domain. This post may contain affiliate links which means we may earn a small commission, however, this won't affect what you pay!]
---
Just One Dime Review – Summary
Product: Just One Dime
Founder: Seth Kniep
Website: www.justonedime.com
Product Description: A fulfilment by Amazon training course
Cost to join: $997 to $3997 and tiered

Recommended: Maybe
Summary: Just One Dime is an Amazon FBA mastery course that teaches you all about running an online business and selling through Amazon.

It's a very popular business model but not easy and will cost you a considerable amount of money to get started.
A quick search in Google and you will find probably hundreds of similar courses but we are here for Just One Dime so relax and enjoy.
Alternative Business Opportunity: There are so many various business opportunities online that it can get a little confusing.
We have found that affiliate marketing "for us" is the best solution as we are in complete control and can promote anything we wish.
It also means that you don't have to keep a close eye on the business to ensure orders are completed and stocks are maintained.
Check it out for FREE and see what you think, if it's not for you then that is fine, just call it a day and move on.
Just One Dime – Table Of Contents
Who's The Creator of Just One Dime?
So who is Seth Kniep, the founder of
Just One Dime?
Well, he's an interesting person, who in only a decade has gone from being $24k in debt and losing his home to becoming an internet millionaire.
Yet another rags to riches!
Prior to Just One Dime he worked for one of the biggest companies in the world, Apple and outperformed 800 sales staff.
Yet, he was still in debt and his boss didn't help matters when he told him that he was going to build a better life for his family.
He started with a single dime and kept doubling it until he had reached $400 and if you want to read his story, you can here.
He tried selling on eBay and got a few sales but ended up moving across to Amazon.
From funeral churns that you could hang around your neck to vapes which were big at the time.
He even sold material things that they didn't really need to help to purchase more stock.
Eventually, Amazon started to sell the urns and the money he made he poured back into purchasing more products.
His Amazon store in the first 6 months made $100,000 which far exceeded expectations and 6 months later he made his first million dollars.
Nowadays, you can find him hired by companies like Amazon, BMW and more to gross nearly $5 million a year in profits.
He has also helped many of his students throughout the world to become millionaires with many earning 5 and 6 figures a month.
You can find a lot of what he teaches about Amazon FBA through his  Youtube channel of which he has over 260K subscribers with over 12 million views.
How Does Just One Dime Work?
Seth's Just One Dime Amazon FBA is a course that teaches you how to build an online business in e-commerce.
There are many strategies you can use but the main crooks of the business is that you are using Amazon for your fulfilment.
That means Amazon handle customer orders which include picking the stock, and packaging to include labelling and distribution.
They will also handle any returns from the customers.
It is your job to find trending products that people are wanting to buy which aren't as easy as you may think but Just One Dime has you covered here.
Amazon provides many tools for business analysis as you will have to keep abreast of things, especially ensuring that there is enough stock to meet demand.
Related: Proven Amazon Course
What Comes With The Training?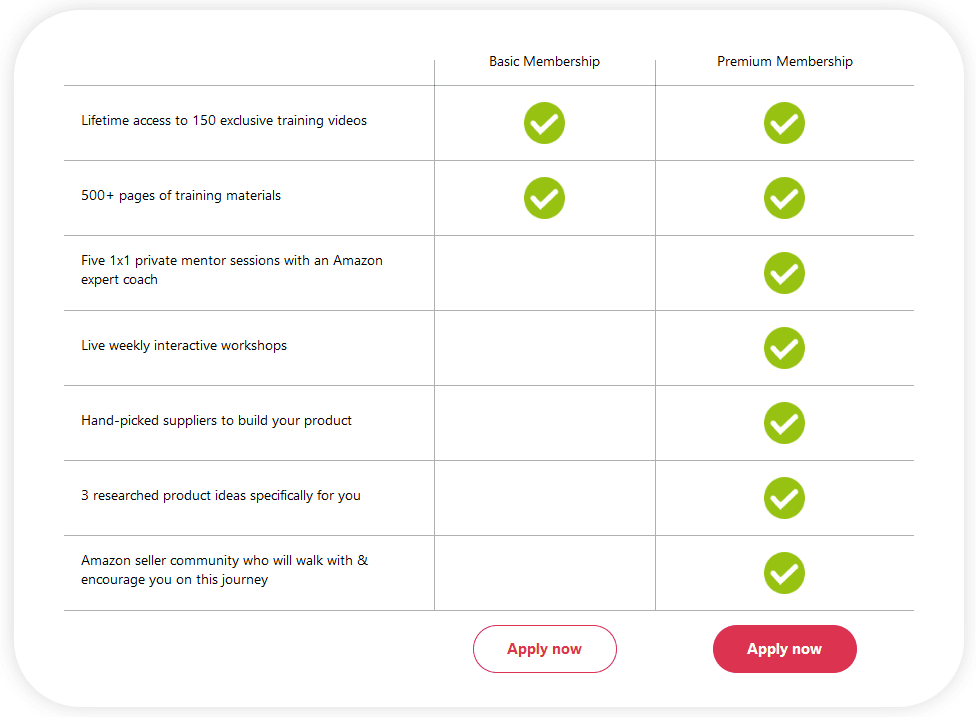 Access to the Amazon FBA Mastery basic course entitles you to access for life but comes with limitations like no mentoring, no workshops, no product ideas and no access to the private Facebook Group.
For that, you will have to pay for the premium memberships.
There are 5 modules that come with Just One Dime which are listed below with a brief description.
Module #1 -How To Get Started
This module teaches you all about what an Amazon FBA business is and how to go about setting one up.
Module #2 – How To Find Products
Finding the right products that people want is no easy task because what you will find is those products will have been used time and time again by your competitors.
This module looks at products coming from North America and Europe where language barriers aren't so great.
Finding a trending winning product is key to your success.
Module #3 – Building The Business
With an Amazon FBA, a lot of the work is done for you such as picking orders, labelling, distribution and returns.
However, you need to stand out among your competition and this module covers things like…
Amazon listings, product images, how best to handle suppliers and getting your products to the fulfilment warehouse.
That's why you will need to keep a careful eye on stocks and lead times so that you can replenish the warehouse on time to fulfil the orders.
Module #4 – Product Launch
In this module, you will learn what's involved in launching your product.
Running paid advertising and the benefits of SEO to minimise advertising costs.
You are also going to learn…
How to define your audience, position your product, set your launch goals, customer support, plus so much more
Module #5 – Expansion
In the last module learn how to grow the business like dealing with negative reviews, automation, and optimising product listings.
You will also be looking at additional products to promote.
With Amazon, you have targets to meet and if they aren't it is known for Amazon to close down your business.
This is something you should be aware of and therefore you need to make a full commitment.
Related: AMZ Champions

What is Amazon FBA Private Labelling?

Private labelling is where you purchase from another supplier or manufacture them yourself adding your own labels.
To create your own brand and set yourself apart from your competition.
It is my understanding that there are currently around 60% of Amazon sellers use this method to improve sales.
What is Just One Dime's Amazon Arbitrage Mastery?

This is a course brought to you by Just One Dime and goes into the various practices to take advantage of price differences.
In essence, buy low and sell high!
An example would be finding a product on let's say Walmart that sells for $4. You would purchase it and then resell it on Amazon for $15.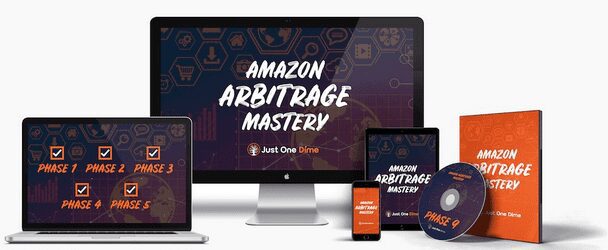 The team at Just One Dime are all experts in Amazon arbitrage who are currently earning ridiculous numbers.
They cover bother online and retail arbitrage.
The cost of the course is $997 which comes with 60 step-by-step training videos with bonus videos.
You also get access to their private Facebook group, with weekly Q&A brought to you by the team.
Related: Savage University
What is Just One Dime Done For You All About?

Done for you is a full service provided by Just One Dime which is more for people who don't have the time or inclination to run their own business.
The team at JOD will provide you with all the expertise and support so that you don't have to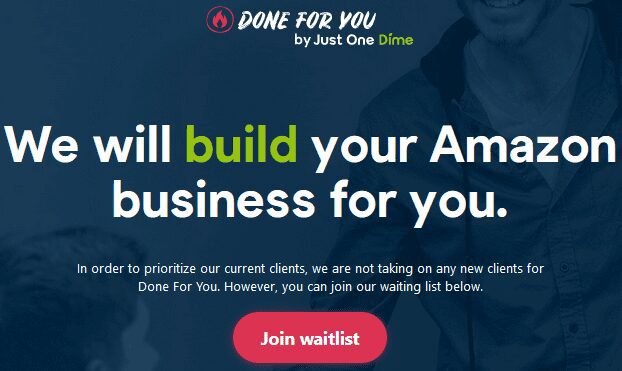 Whilst it might seem like a great alternative this service doesn't come cheap with costs that we have seen in the $30,000 range.
But to really find out there is a waiting list that you have to go on but at the moment this service isn't available.
Just One Dime Costs And Refund

There are two memberships that you can apply for…
Basic: $997
Premium: $3,997
Done for you service: $30k plus (currently not available)
One thing you need to take into consideration as well as the above fees are the costs involved to purchase stocks.
We have seen many of these courses saying that you can get started for as little as $100 but we would suggest that is highly unlikely.
With all the research we have undertaken regarding Amazon FBA we have come to a figure of $3,000 – $5,000.
Can You Pay With Instalments?
No, the full amount will have to be paid upfront.
Are There Any Upsells?
No, what you see is what you pay for.
Is There A Free Trial?
Unfortunately, there is no free trial.
Does Just One Dime Come With A Refund?
Currently, there are no refunds unless stated when you make your purchase but there have been known to exist.
When they do,  you will have to give a good enough explanation to warrant a full refund.
Related: AMZ Together
Is Just One Dime a Scam?
Well, I guess you are wanting the full lowdown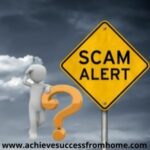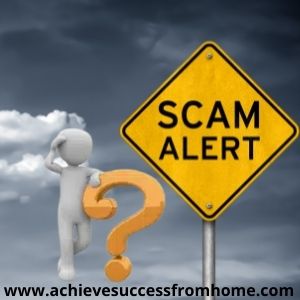 on whether Just One Dime is a scam or not.
There's a lot of damning evidence out there from people who not only paid for the course but who have also paid out $30K for the done-for-you service.
According to Reddit, there are many people who have lost thousands and the negative reviews just keep building up and building up.
Surely, they can't all be lying can they?
The creator of Just One Dime has even created a video on his site to explain just what is going on but there is nothing that he could say to alter things.
We'll let you be the judge but it doesn't look good!
If you are looking for a business opportunity where the risks are zero in comparison to Just One Dime and which will cost you zero to check out.

Customer Reviews Both Positive And Negative 
I think we have just about covered the negative stuff that has been written about Just One Dime but we'll leave a few links for you to read yourselves.
Here you can check out…
You can even listen to what Seth Kniep has to say if you like but we think the damage has already been done. 
What we Like About Just One Dime
A couple of years ago this course would have been up there as one of the best when we go by reviews from that period.
However, something does appear to have gone drastically wrong recently with the number of people losing their investments and current lawsuits, not to mention bankruptcy that could be on the arisen.
What we Don't Like About Just One Dime
A Telephone Call Is Required Before You Find Out About The Actual Cost:
Training courses should be upfront about everything, especially the actual costs which are clearly missing here.
Having to schedule a call with a salesperson who is obviously going to apply some scammy sales pitch is not what people are looking for.  
Expensive Compared To Many Other Similar Courses:
There are plenty of similar courses out there for a fraction of the cost of Just One Dime offering much better training.
A search in Google and you can find many lawsuits out there and a quick look on Trustpilot, Quora and Reddit.
Expensive Business Model To Get Off The Ground:
To give yourself a reasonable chance of success with Amazon FBA you should be looking at an investment of around $5,000.
Conclusion – What we Thought About Just One Dime
When we first started researching Just One Dime,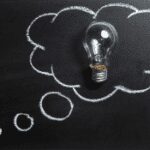 we did get a good feel about Seth Kniep and his Amazon FBA Mastery training course.
However, things did change quickly as we were hit with all sorts of allegations and even a vast number of lawsuits.
You might be asking, well you are always going to get a few disgruntled members with any training course and that is probably true.
But this goes a bit beyond that!
We even have the founder himself creating a video on his site "trying" to explain what the problem is.
But, it doesn't matter what anybody says the damage has now been done.
Apparently, this is affecting around $30 million and amongst that figure are plenty who have opted for the done-for-you system, which doesn't come cheap at $30K a pop.
Anyway, the writing is on the wall and even bankruptcy won't help.
Now there is plenty of negative stuff written about Seth and his Just One Dime so feel free to read if you like.
But we won't be recommending this or anything that he is associated with in the future, but you know what, people will still take a punt.
That aside, if Amazon FBA is the route you want to take, just know that you will need around $3,000 – $5,000 to start and the risks are endless.
That's why we opt for affiliate marketing as there are none of the issues that come with an Amazon FBA business.
You are totally in control and it really is a passive business. If that interests you then please continue to read.
What we do For a Living
Affiliate marketing is a simple business concept that is very easy to learn and if you hit the link above you will see what we mean.
There are no restrictions, you require no stock and it's a business that once you get up and running is very easy to maintain.
It's a business model that is associated with the "laptop lifestyle"
The company I have been associated with is Wealthy Affiliate and they have been teaching affiliate marketing to complete beginners since 2005.
In fact, they have helped over 2 million members.
They can supply all the tools, training and support and it won't cost you a dime to check out.
Just check out the reviews on Trustpilot.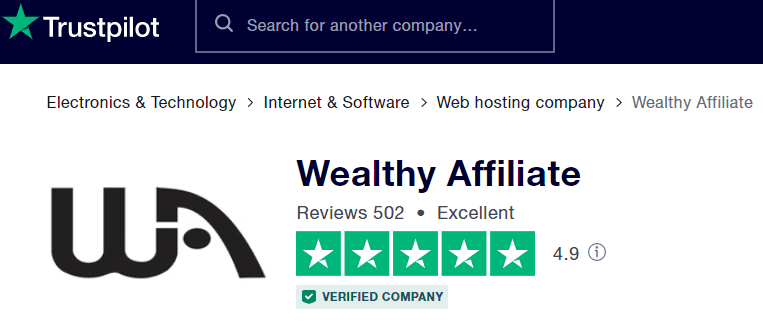 The training platform is a fully integrated one-stop-shop meaning that everything you need to succeed is in one place.
Education and training, Web development, Hosting your website, and a community that cares and is full of experience on many levels…

Feedback, Comments And Subscribe
Ok, guys, I'm sure this wasn't the type of Just One Dime review you were hoping for but hey you were looking for facts and here they are.
Any questions please don't hesitate to ask in the section below.
Thank you for your time!
Take care!
Stay safe!