Hi Guys and welcome to my Online Landlord Biz review
Which is a training platform that teaches lead generation and how to use paid advertising through ad agencies like Facebook and Google.
Lead generation is without a doubt a very popular business model that anyone can do.
It's one of the easiest businesses to understand and one of the most cost-effective businesses to get started with and get into profit quickly.
But like all businesses, they take hard work and dedication but you already know that right?
Before I get started with this review, I'd just like to introduce myself.
I'm Mick and I started this website to help people like you, hopefully, to avoid the vast number of scams online and guide you in the right direction.
We have reviewed over 400 products, courses, and services and feel free to check out what we recommend.
So let's get started.
---
[Affiliate Disclosure: This Online Landlord Biz Review has been thoroughly researched from information and testimonials that are in the public domain. This post may contain affiliate links which means we may earn a small commission, however, this won't affect what you pay!]
---
Online Landlord Biz Review – Summary
Product: Online Landlord Biz
Founder: Sean Kochel and Joshua Osborne
Website: www.onlinelandlordbiz.com
Product Description: Lead generation course
Cost to join: $1,500

Recommended: Maybe
Summary: Online Landlord Biz is a training platform that teaches you how to use ad campaigns through Facebook and Google to find leads or customers for local businesses.
It's a relatively simple business to get started with but you will need a budget for your ad campaigns.
Online Landlord is a term often used to describe a digital asset such as a website in this case.
That you would use for driving traffic with the end goal being to capture the details of the lead.
With the sole intention of finding a local business that you can help to drum up more business.
Online Landlord Biz – Table Of Contents
What is Lead Generation – Is it Still a Viable Business in 2023?
Lead generation is a business model where you as the digital owner of a website act as the middle person to find prospective customers or leads normally for local businesses.
This by no means restricts you to local businesses but it sort of makes more sense that you are helping small businesses in your area.
This usually affects small local businesses like electricians, plumbers, plasterers, tree surgeons, and window cleaners just to name a few.
According to Forbes, in the US alone there are around 30% of small businesses that don't have a website.
In this day and age, every company should have a website otherwise you are missing out on so much business.
As a lead generation business owner, it's your job to create a website which tends to be very basic and easy to create around a niche such as…
Plumbing, electricians, flower shops, plasterers…
Basically, whatever you like.
This is where good research on your behalf to find those struggling businesses.
But before you go ahead and create your website you will need to approach these businesses and negotiate a deal to get paid for sending them the leads.
Through the various ways of marketing, it is your job to find people who might be interested in the business that you are promoting.
The idea is to get those leads to your website where you would collect their information and pass it on to the local business you have an agreement.
Since Covid, there has been a major switch regarding lead generation towards the internet and the use of paid advertising and search engine optimization or SEO.
The end goal is to own that digital asset (website) and hire it out to clients where you would receive payment for any jobs that the client takes on as a result of the data your website produced.
Once you have one of these sites up and running and making you an income you repeat the process again and again.
Just think, if you had 10 websites generating an income of $1,000 a month that would equate to $10,000.
Some marketers are earning upwards of $20 and even $30 thousand each month.
Related Business Opportunity: The Best Training Platform
Who Are The Founders?
The founders of Online Landlord Biz are Sean Kochel and Joshua Osborne, business partners who are both experts in lead generation and paid advertising.
They have partnered on other business projects like Social Ad Tribe.
Sean is a 7 figure business owner who was brought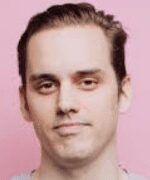 up in New Jersey and realized very early on that the 9 to 5 was not for him.
[Prior to him getting into the online world he worked for a software company that built tools for Facebook and that's where he gets a lot of his insider information from.]
He has a wealth of experience with dropshipping, Amazon FBA and affiliate marketing but found his real niche with lead generation.
He is also responsible for managing some very big corporations across the world as well as local businesses.
He is also experienced in other social media platforms like TikTok, YouTube, Snapchat and Pinterest.
Joshua is an 8-figure internet entrepreneur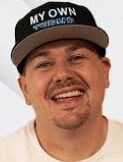 whose expertise is not only with lead generation but SEO (search engine optimation) as well.
SEO is a long-term solution and would not cost you a penny in advertisements.
When you execute SEO what we are talking about is creating content (blog posts) about what people are searching for regarding your niche.
The big issue with SEO is that it takes time for Google to rank your content but done in the right way it can save you a ton of money in advertising costs.
When you join Online Landlord Biz you get access to Josh's proprietary sales process which is a massive bonus.
You know what they say about 2 mentors being better than one.
In the next section, we briefly talk about what you get when you join Online Landlord Biz.
Related Business Opportunity: Best Keyword Tool
What You Get With The Online Landlord Biz?
Traffic is the most important thing for any business and Sean and Josh cover this extremely well with some advanced topics.
Remember Sean used to develop tools for Facebook in his real job so he should know what he is talking about.
They don't just cover Facebook and Google ads, they cut across to other social media platforms like YouTube and Pinterest.
Sales Training – Get access to a "6 steps to close" system 
Facebook Training  –  Learn all about Facebook marketing and paid ads
Done 4 You – Over 30 ready-to-use campaigns and landing pages ready for you to use in your marketing campaigns.
Related Business Opportunity: Rank And Rent
Online Landlord Biz Costing Information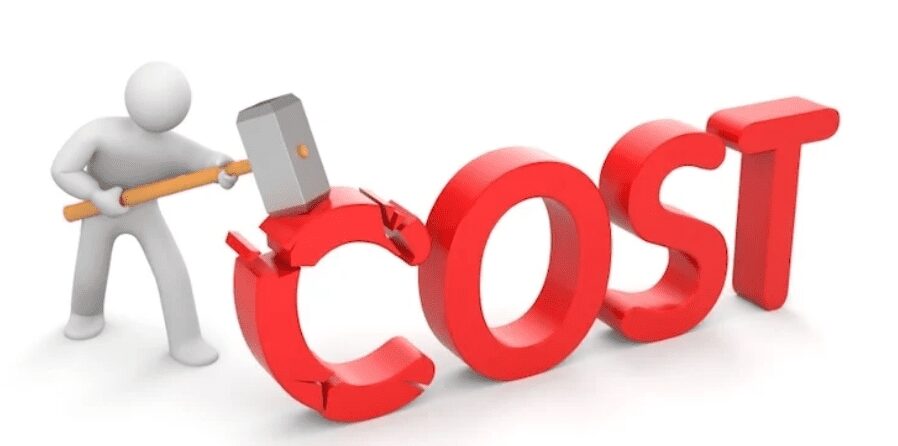 The only way that you are going to find out the cost of the course is if you fill in the questionnaire which consists of 13 questions.
Some of the questions dig into your current situation and based on how you answer the questions will determine how much the course is going to cost you.
We have seen figures like $1,500 but this is going to be tailored to each individual.
Scheduling a telephone call to find out your situation is getting more and more popular these days.
This is a way that you might feel intimidated because, at the end of the day, they are basically trying to sell you something.
Can You Pay With Instalments?
You will have to discuss this with the sales team when you get your phone call.
Are There Any Upsells?
As far as we know there aren't any upsells to pay for however you will have to pay for tools to help your business.
Is There A Free Trial?
There is no free trial with the Online Ladlord Biz training program.
Is There A Refund?
As far as we can see there isn't a refund but once again you need to discuss this when you have your sales call.
This could e dependant on each individual's circumstances.
Related Business Opportunity: Local Boss
Who is Online Landlord Biz For?
Online Landlord Biz is for anyone looking to escape the 9-5 working week and serious about creating an online presence.
Lead generation is one of the easiest businesses to get started with.
But like all businesses, it is still going to take a lot of hard work to get the business off the ground.
It is however very cost-effective and besides what it will cost you for the training, then $500 is more than enough to get started.
Is Online Landlord Biz a Scam?

Online Landlord Biz is definitely not a scam but you are still going to get people who believe it is and that's the nature of the business.
We have reviewed many lead generation programs and they are all pretty similar in their training methods and that's because the business is pretty straightforward.
I personally know people who are lead-generation business owners and they wouldn't do anything else.
So if you are interested in this type of business then at the very least I would suggest researching this training course further.
What do The Students Say?
The first thing we go looking for when we are researching products and services are third-party reviews and when we don't find any then that sort of gets us to ask the question why.
Often with these online courses, the only place to find reviews and testimonials is through the course website.
But we know from these that they can't be verified and, to be honest, they could be anyone which we have found out in the past.
I am in no way trying to say that all the reviews and testimonials at Online Landlord Biz are fake but this is something to watch out for.
Another thing is if you are a person who is looking for "SCAM this", or "SCAM that" then you will never follow through with a course or service since the internet is just full of false information.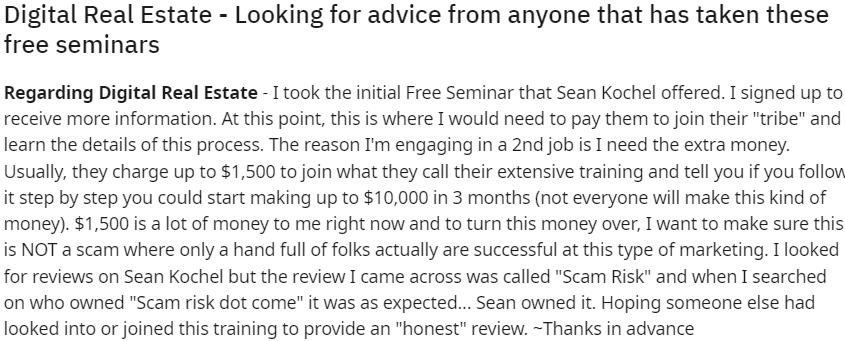 PROS And CONS
PROS
Lead generation is a great business model and straightforward and easy to learn.
The 2 founders have a reputable background experience:
Plenty of reviews and testimonials about:
Could start making money within 6 weeks:
Monthly income could very easily be $10,000 with many earning in excess of $30,000:
With around 30% of small businesses that do not have a website, there is plenty of scope for lead generation businesses:
CONS
The cost of the course is not viewable on their website:
Facebook ads are notorious for getting banned with policy changes and with costs going up all the time:
Paid advertising will eat into your profit margins and why we would suggest using SEO, but in the interim, it is quicker to use paid advertising.
Conclusion – What we Think About Online Landlord Biz And Is It Worth it?
Lead generation is without a doubt a great business to get started with and one of the easiest and most cost-effective business models there is.
Both Sean and Josh are highly experienced in lead generation and how to target leads.
But, you have to ask the question isn't this just a revamped training course with just a different name?
Considering that they both have previous experiences with other courses like BAM and Social Ad Tribe.
Therefore if you are already a member of let's say BAM then you probably aren't going to get any benefit moving to Online Landlord Biz.
What do you think?
If You Are Interested, Take a Look at What we do For a Living
Affiliate marketing is regarded as a simple business concept that anybody can learn but finding the right mentor and training can be difficult.
Wealthy Affiliate is a company that has been around since 2005 and helped over 2.3 million to start their first online business.
This is a company I have been a member of since 2017.
They provide comprehensive training at an affordable price and you can even join for free to see if this really is what you want to do.
The community is very supportive and brings all levels of experience to the table so there really is no reason to get stuck.
You get access to a high-paying affiliate program that can provide you with a great income and even get invited to a fully paid 5-day Las Vegas trip.
You have access to all the tools and education you would ever need.
If you are looking for a 100% passive online business where you can work when you want then this is it.
Just check out the reviews on Trustpilot.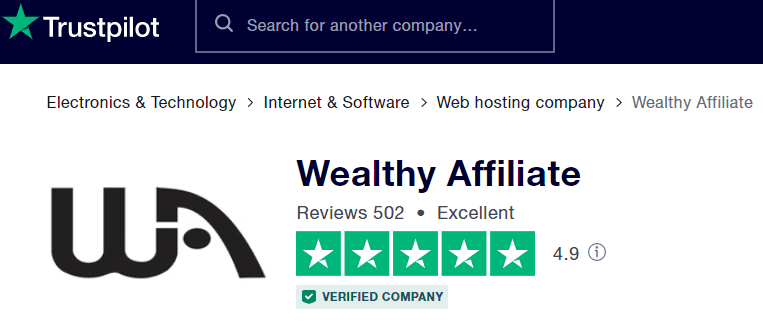 The training platform is a fully integrated one-stop-shop meaning that everything you need to succeed is in one place.
Education and training, Web development, Hosting your website, and a community that cares and is full of experience on many levels…

Online Landlord Biz – FAQs
I've Never Sold A Thing In My Life – Can I Do This?
Anybody can do this as it is one of the easiest business models out there.
Everything is laid out in a step-by-step process, down to explaining what to say and how to say it to get that contract with your client.
Everyone is selling me something… why should I listen to you guys?
At the end of the day, you have to decide to listen to someone.
You could try and learn this on your own through watching Youtube videos and you might succeed but there is a lot of BS out there and probably best to find a mentor.
Learning things like paid advertising is not easy and you can end up wasting a lot of money if you don't know what you are doing.
If This Works So Well, Why Are You Guys Teaching Others?
The million dollar question and the majority of these so-called gurus try to convince you that they are teaching others out of the goodness of their hearts.
At the end of the day, they can make more money selling products and courses rather than actually doing the business themselves.
You have to make a judgement call which is often very difficult.
I Have A Fulltime Job, Can I Actually Do This?
Most people who start this type of business do so on a part-time basis until they see enough profits coming their way so that they can quit their job.
If This Business Model Is So Great, Will There Be Enough Room For Me?  
It doesn't matter how popular something is there will always be room for others, after all, there are nearly 6 billion people currently online.
With around 30% of small businesses in the US alone that don't have websites and are struggling then just there alone you have plenty of room to manoeuvre.
I Don't Know Anything About Marketing, Is This Going To Be A Problem?
The training course at Online Landlord Biz is designed with the complete beginner in mind so no worries there.
Most people fail because they have many doubts so what's required is a positive mindset.
If you stick at something long enough regardless of how many failures you have to go through you will eventually succeed.
I Watched The Video, Can You Give Me A Short Description Of What This Is?
It's a business that you can start making money with within 6 weeks and it's almost 100% passive.
Meaning that once you have all the mechanics in place it takes very little maintenance which gives you time to create additional websites.
Seems Too Good To Be True, How Quickly Can I Start Making Money?
This will vary from person to person but I would say within 3 months you should be earning between $1,000 and $3,000 a month.
Once you get your first website up and running and in profit, it is very easy to create another.
Remember, these websites that you'd create are pretty basic and requires very little tech knowledge if any at all.
If I Get On The Call Is Someone Going To Try And Sell Me Other Things?
It goes without question that this will happen as nobody can start a business without investing in themselves.
If you want to know how you can earn $5,000 a month then you will have to pay for that knowledge.
There will be other tools that they will recommend to help your business grow as well but you are not obligated to buy them.
How Do I Find Traffic For My Clients?
To make money you have to get the information in front of people which means getting whatever it is onto Google page 1 and preferably at the top.
You have 2 ways to do this, either organically through SEO or paid advertising.
SEO is free but it takes longer because you have to wait for Google to pull its socks up and notice what you are trying to do.
That's why they use paid advertising in Online Landlord Biz.
They will teach you how to target clients by going to Google pages 3, 4, and 5 which is where these clients that are struggling tend to be.
You see nobody looks at those Google pages.
Feedback, Comments And Subscribe
Ok, guys, thank you for your time and we hope you found this Online Landlord Biz review of interest.
Until next time!
Take care!
Stay safe!