Welcome to Morten Storgaard's  Passive Income Geek Review, a complete blogging course that can take you from a complete beginner to an expert.
This is a training course that we came across a couple of weeks ago which we'd heard so much about and thought it was about time we checked it out.
With so many courses and systems available online today, it can get more than a little confusing to find just the right course.
I'm sure you have already come across many Passive Income Geek reviews while looking for answers.
Most of these are from affiliates trying to make a sale and a commission in the process and therefore more on the biassed side.
This is what you aren't going to get here in this review!
But before we start, we'd just like to mention that we are not associated with Morten Storgaard or his Passive Income Geek course in any way.
This means that what we will provide is an unbiased account of this course, with all the facts to help in your decision-making.
But who am I and why should you listen to me?
My name is Mick and I created this website to help people like you find your way in what is literally a minefield of courses and systems.
With close to 94% that are not worth your time or inclination, we cut through all the BS and try to guide you on the right path.
So, if you are having thoughts like…Is Passive Income Geek a scam? Is Morten Storgaard legit? Can you make money with this Passive Income Geek course?
Those are the type of questions we are going to address, plus so much more so let's cut to the chase and continue…
---
[Affiliate Disclosure: This Passive Income Geek Review has been thoroughly researched from information and testimonials that are in the public domain. This post may contain affiliate links which means we may earn a small commission, however, this won't affect what you pay!]
---
Passive Income Geek – Summary
Product: Passive Income Geek
Founder: Morten Storgaard
Website: www.ministry-of-freedom.net
Product Description: Affiliate marketing blogging course
Cost to join: $399 for the first year, $199/year thereafter.
Recommended: Yes
Summary: If you have had enough of the 9-5 working week or just getting a feel for what there is out there online.
Maybe a new career change or maybe you just want to earn some more money to help subsidise your current income.
Then you are definitely in the right place and hopefully, we can help!
Making that all-important decision needs to be just right, otherwise, you can end up wasting a lot of time going down the rabbit hole.
Creating small niche websites, which is what is taught in the course, is no secret and done in the right way can be a very lucrative business model.
Passive Income Geek – TOC
What is Passive Income Geek About?
The Passive Income Geek course is a complete training package that teaches you how to create an online business through affiliate marketing.
By creating small niche websites that will give you multiple passive income streams but more on that in a moment.
The course was developed by Morten Storgaard and was launched in late 2020 so the training is relatively new.
When we review products like this, what we notice straight off the bat is whether a product developer is good or not.
Straight away we get a good feeling about Morten's Passive Income Geek course which makes writing this review all the more pleasant.
We don't see any of the BS that most products and services claim through their scammy sales pages.
Yes, scammy, we don't like the term but unfortunately a term that has stuck with bad products and services.
This training program is not one of them!
But you know what we mean,  where they claim you can be earning thousands in days or weeks.
They just don't work, so please stay away from them!
What is Passive Income VS Active Income?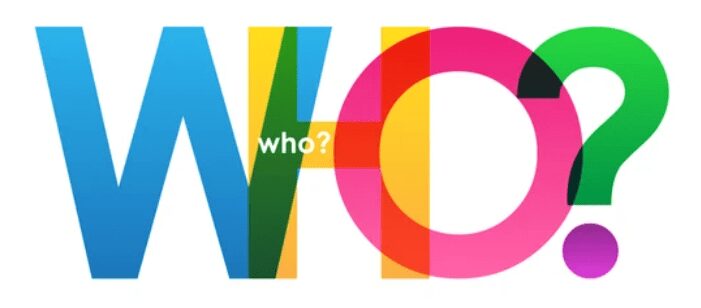 Passive income is what everyone would love to achieve, a mechanism where there is very little in the way of intervention.
It's a great way to generate an additional income stream or maybe multiple income streams now that is the goal.
Meaning that you don't have to be involved on a day-to-day basis which active income you do.
A few examples might be…
Writing an ebook
A pension
Rental income
Create a course
Affiliate marketing
Create a blog or YouTube channel
The end goal would be to be in a position where you can call time on that 9-5 full-time job and having multiple income streams allows you to do this.
One of the best ways to achieve multiple income streams.
Is through creating small niche websites that the Passive Income Geek course teaches you.
Creating a business in this way allows you to get back that precious time and spend it more with your family and friends.
It also means that you can execute this business model anywhere you like, all you require is an internet connection and a laptop.
Who is Morten Storgaard?
Morten Storgaard is the brainchild behind the Passive Income Geek training course who hails from Denmark.
He started his journey with e-commerce in 2007 as well as an SEO consultant with clients that he had to support too.
Which meant that he was spending more and more time with the businesses and less time with his family.
Meanwhile, he came across affiliate marketing and a way to create multiple passive income streams.
Then very quickly found that his results were so much better than his e-commerce and SEO consultancy business.
So he decided to focus on the affiliate marketing side and ended up dropping his e-commerce business and SEO consultancy.
Furthermore, he decided to start his Passive Income Geek YouTube channel which he found hard to do but creating videos with you in them is difficult.
Obviously, over time you get better and his channel now has over 20k subscribers with 160+ videos giving you some great free content.
After all, Morten Startgaard's Youtube channel is where the Passive Income Geek course originally started and to date has over 1 million views.
Quite impressive to say that he struggled and hated creating videos in the first place!
Here is Morten and his beautiful wife talking about their story…
How Does Passive Income Geek Work?
The Passive Income Geek course teaches you how to create niche websites that can provide you with multiple passive income streams.
The training is a very over-the-shoulder style that Morten uses and he even provides you with 15 hours of video.
That shows you exactly what he does to get the site up and running from the first idea through to the finished article.
He gives you three examples of websites that are providing him and his family with income.
Meanwhile, he does what other so-called gurus don't do and that's he gives away some secrets.
He tells you what the websites are about!
www.godownsize.com – all about homes and downsizing which earns him over $40k/month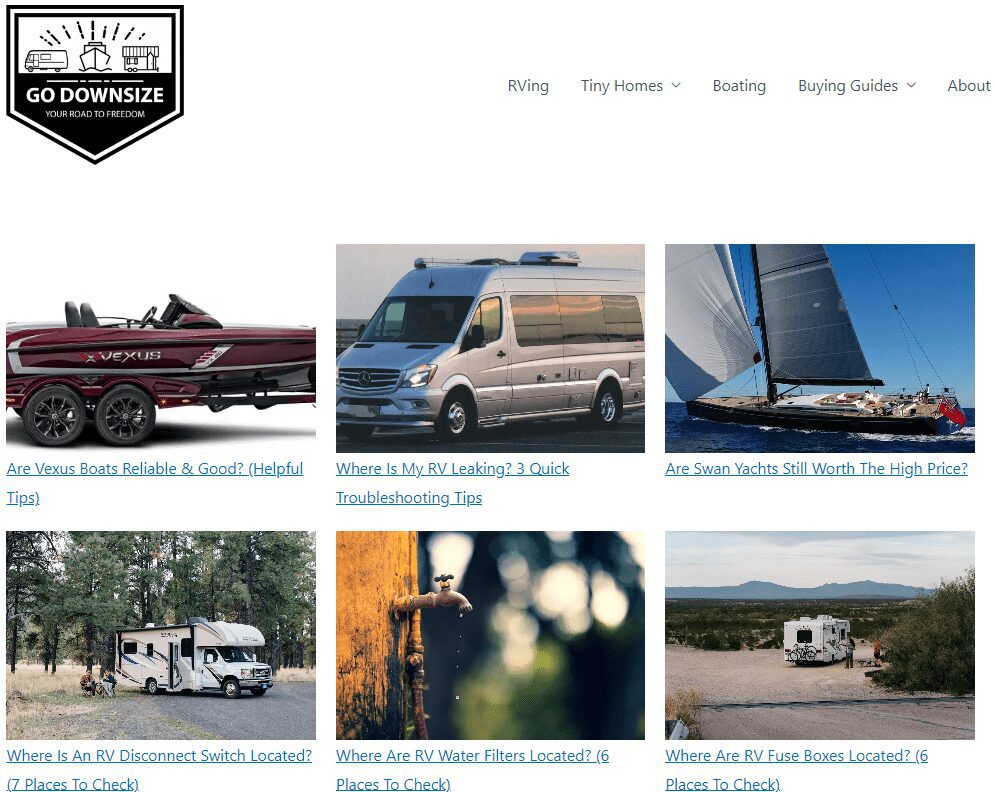 www.animalhow.com – is a site where he managed to get an income of $1,000/month and then sold for $30k.
Sewingmachinetalk.com – which gets over 50k pageviews with only 32 articles.
All his sites are monetized with third-party ads which I am not a lover of because they slow your site down and could impede rankings.
Having said that though you are missing out on a potentially passive income stream.
What Do You Get With The Passive Income Geek Training Course?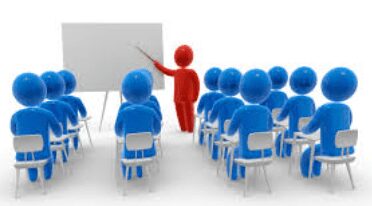 The course is spread across 9 modules which we have listed below with a brief description…
Module #1 -Choosing a Profitable Niche
Niches to stay away from (6 lessons)
Brainstorming niches (5 lessons)
Checking the potential earning (3 lessons)
Checking the competition
Doing the math
Module #2 – Niche Research
Important tools and mistakes to be aware of (4 lessons)
Checking the competition (4 lessons)
Topic research techniques (6 lessons)
Additional tips (4 lessons)
Before you move on…
Module #3 -Finding a Good Domain Name
Introduction to mindset
What is a good domain (4 lessons)
Great online tools (4 lessons)
Important things to know before you register your domain (4 lessons)
Module #4 -Setting Up Your Website
Background information needed before you start
Platform and hosting
Setting up your site (to include Google Analytics)
Google search console setup
More WordPress settings
Double lesson
Module #5 – Writing Awesome Content
Understanding search intent
What should I put in the article
How to write great headlines (4 lessons)
Content that is designed to attract links (6 lessons)
Content designed to be monetized with ads (3 lessons)
Content designed to be monetized with affiliate links (2 lessons)
Module #6 – SEO Tips
Optimizing articles for Google
How to maximise your ranking potential in Google
How to get backlinks organically (4 lessons)
Featured snippets (7 lessons)
Why I don't use SEO plugins
Steps to get your posts indexed
Module #7 – Monetization
Premium ads (6 lessons)
Affiliate marketing (5 lessons)
Other ways to monetize (3 lessons)
Module #8 – Social Media
Introduction and mindset of social media
Facebook
Pinterest
YouTube
The rest
Module #9 – Outsourcing Content
There are 2 types of writers
How to hire a writer
How to hire on a specific platform
How to hire editors
Working with writers and editors
Plagiarism checkers
Who is Passive Income Geek For?
Passive Income Geek is for anyone who is looking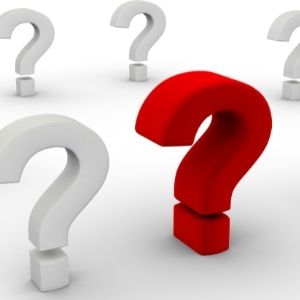 for a totally new career change and I say this because it is a very legit business model.
Nonetheless, if you are thinking of joining Passive Income Geek just to test the water and see if it is for you then we would suggest otherwise.
Do further research and remember, why not go to his Passive Income Geek Youtube channel where you can find many videos about this course?
That way you will get a better feel for what is involved.
The course was designed specifically with the complete beginner in mind.
Therefore if you have absolutely no knowledge at all about affiliate marketing, then they have you covered here.
It's a great course that is brought to you by a competent affiliate marketer who knows what he is talking about.
But at the end of the day, it is a training course that teaches you the principles of affiliate marketing but you have to do the actual work.
Like always, no matter what business it requires a positive attitude with the desire to succeed.
If you have those credentials then go for it!
Passive Income Geek Price And Discounts
As of this review, the Passive Income Geek will cost you an initial $399 and that is for the first year which only works out at $7.67/week.
Thereafter it will cost $199/year or $3.82/week.
If you don't think that is good value for your money then we don't know what is.
The membership fee includes any additions or updates to the course which we can see are often highlighted on the website.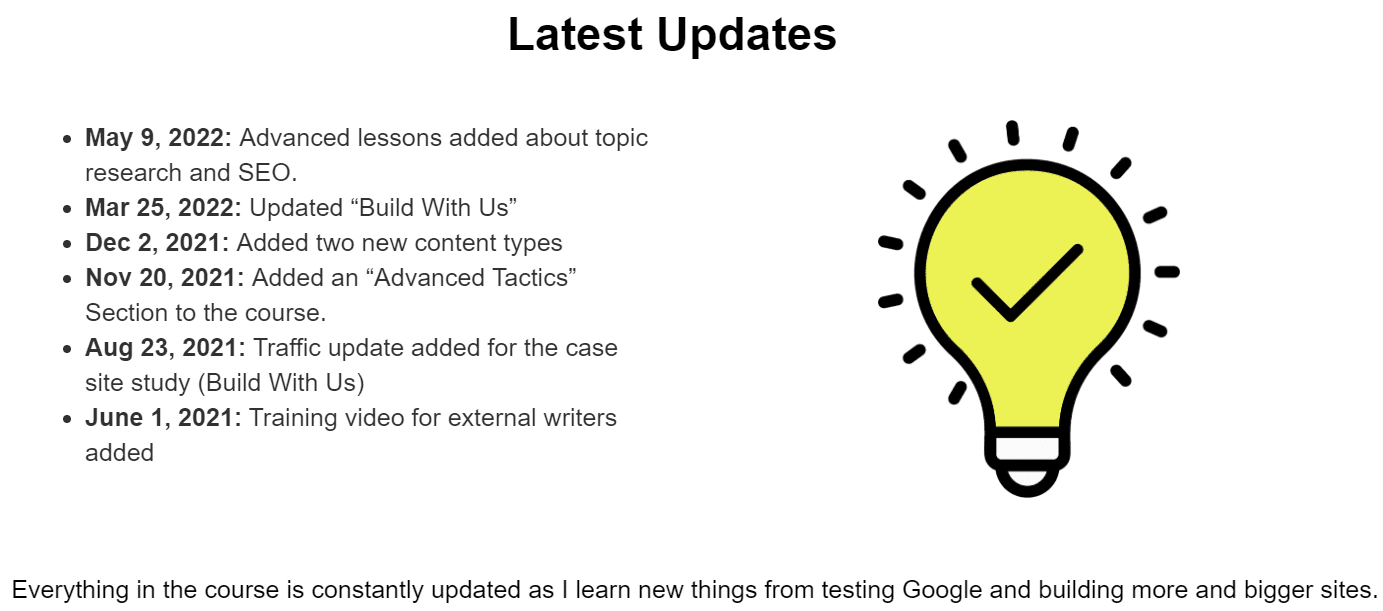 Are There Any Upsells With Passive Income Geek?
Fortunately, there are no upsells which also goes towards giving Morten more credibility and what you pay for is what you get.
Are There Any Discounts With Passive Income Geek?
There are currently no discounts available and that's even if you come across an affiliate promoting the training course.
Are There Any Hidden Costs With The Passive Income Geek?
Any business venture you undertake would require additional costs which are to help the business and this course is no different.
So you would need to factor that cost into the membership fee and to give you some sort of idea, Morten shows you what he uses here.
Is There A Refund Policy With The Passive Income Geek?
There is a full 30-day money-back guarantee that you can take advantage of if you are not satisfied with the course.
You just need to reach out and explain why you are not happy. likewise, if the yearly subscription is automatically renewed you can still get your money back too.
Here are a few similar courses that you might like to check out but do not discard Udemy…
Udemy – Lead Generation Empire
Is Passive Income Geek a Scam?

Morten Storgaard's Passive Income Geek is definitely not a scam but a legitimate training course.
It can take you from knowing absolutely nothing about affiliate marketing to earning $1,000s a month.
The course is very structured and laid out in a clean and concise way that has all the elements that you would need to know to be a success.
At the end of the day, the course provides all the training for a better life and the only one who can fail is you.
There is a forum-style community, not unlike Facebook where members can exchange ideas and questions.
we have discussed the costs and believe that the overall membership fee is very reasonable, in fact, we think you are getting a quality course for the fee.
You could try and work it all out on YouTube but takes it from me you will waste a lot of time and besides there is so much misinformation.
At least with Passive Income Geek, you know that Morten can provide excellent training.
You know, you could always check it out with the luxury of a money-back guarantee if you like.
But remember to get in touch well in advance of the 30-day cut-off period.

Passive Income Geek Reviews – What Others Say About Passive Income Geek!
We had to look around for some Passive Income Geek student feedback and I'm glad to say that everything was positive.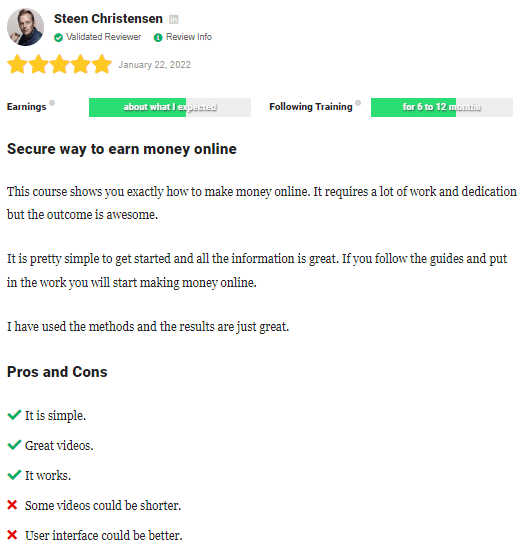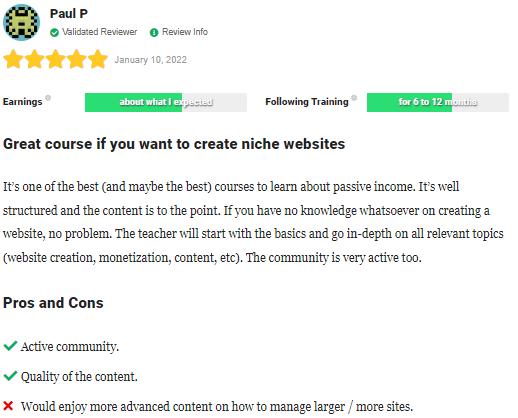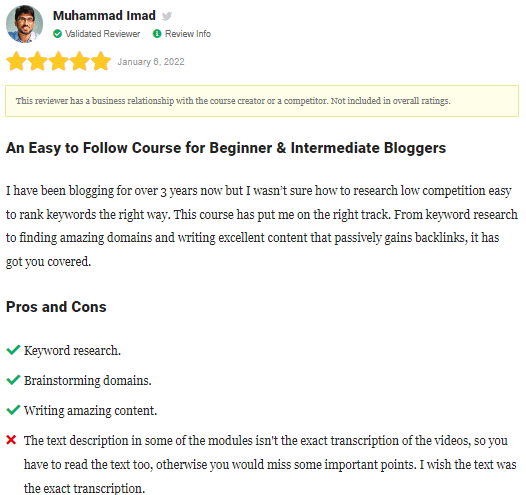 We thought that we would add some testimonials that were on the website.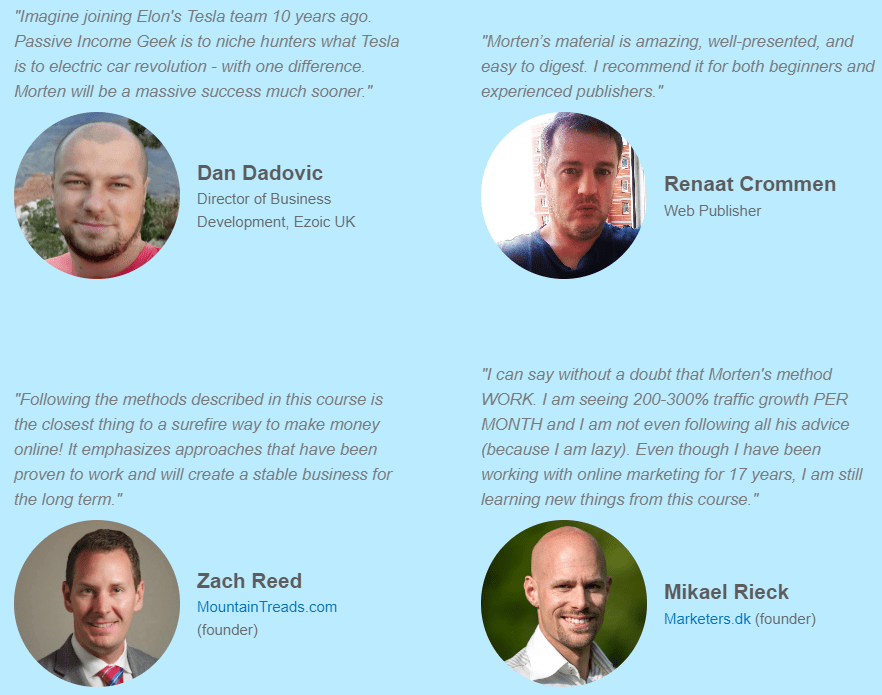 Can You Make Money With Passive Income Geek?
The Passive Income Geek training course is a very well-put-together course that anybody can run with and be successful.
If you are considering becoming a member then you have to make a full commitment and go all in.
We mentioned earlier that around 94% of training courses and systems are just not worth your time or effort.
At least you have a legit course here that teaches you a method of making an online business that is tried and tested.
All it takes is the determination to succeed and not to give in as so many others do and why only around 4% actually succeed.
Don't be that person who jumps from one shiny object to the next, like we used to do, you will end up wasting a lot of your time and energy.
Make a decision and stick to it or at least give it a real good go and we aren't talking about a few weeks here, more like 6-12 months.
People expect things to happen far too quickly and unfortunately, with any business, this just isn't the case.
Hard work, determination, persistence, consistency and above all patience, that are what it will take.
Passive Income Geek Review – PROs
Morten Storgaard is an experienced affiliate marketer who only decided to create this course once he saw that he was been successful.
The Course is very very well priced with the first year costing only $7.67/week and thereafter the costs come down to $3.82/week.
The course is in-depth and written in such a way that each module follows on from the next.
Affiliate marketing is a legit and trusted business model that we would recommend any day of the week.
It comes with a full money-back guarantee.
The best way to create multiple income streams and once you have them making money then you can always flip them for a sizeable profit.
Passive Income Geek Review – CONs
Part of the course focuses on monetizing your sites with ads which can have an adverse effect causing response times to be poor.
You will require an additional budget for business tools which Morten goes into within the course
My Passive Income Geek Review – Final Thoughts!
Overall, we thought the Passive Income Geek by Morten Storgaard to be an excellent course and one that we would recommend.
That will provide you with all the knowledge to start a passive online business.
As we have already mentioned, the membership fee is very reasonable but remember there will be some business tools that you will need to purchase.
Even though affiliate marketing is a simple concept that doesn't mean you will be in pocket within a few weeks.
It will depend on a few factors but get the niche right and this could be a lucrative business.
You should be in this for the long haul and therefore you should be looking at 12 months plus to see some decent results in the $1,500 and $5,000.
But at the end of the day, it all depends on how much time and effort you put into the business.
Even though we do recommend Morten's Passive Income Geek course, what we do for a living below might be of interest too.
Passive Income Geek Alternative – How we Make Passive Income Online?
Affiliate marketing is without a doubt probably the best way to make money online.
Wealthy Affiliate can provide all the training and tools for a fraction of what it will cost you to join the Ministry of Freedom.
Furthermore, you can test-drive the system without it costing you a dime, and how many training platforms offer that? Very few, I can tell you!
I have personally been a member of Wealthy Affiliate since 2017 and the main reason why I was able to kiss goodbye to my 9-5 job.
Just check out the reviews on Trustpilot.
The training platform is a fully integrated one-stop-shop meaning that everything you need to succeed is in one place.
Education and training, Web development, Hosting your website, and a community that cares and is full of experience on many levels…

Passive Income Geek Reviews- FAQs
Here we have listed a few questions that people are asking about the course and hope it helps in your decision-making.
What Is The Passive Income Geek Course?
It's an affiliate marketing course that teaches you how to create multiple niche websites that can provide you with passive income streams.
Is Passive Income Geek Worth The Money?
Absolutely it is and just think 12 months from the time you join you could have a very lucrative business earning you between $1k and $5k.
Is There A Refund Policy In Place?
There is a refund policy which is for the first 30 days.
Is This Course For Beginners Or Experienced Bloggers?
This training course is best suited for the complete beginner however, the course is structured in such a way.
That someone with experience could skip certain modules but take full advantage of the entire course.
How Long Will It Take For Me To See Success?
This is a difficult one to answer as everybody has different work ethics but it all depends on how much you want this and how you are going to work at it.
How Much Is The Course?
The initial membership will cost you $399 for the first 12 months followed by $199 for the foreseeable years.
That works out at $1.10/day and $0.52/day
Feedback, Comments And Subscribe
Hope you guys enjoyed this Passive Income Geek review and that we managed to cover most of your thoughts.
So tell us what you thought.
Are you a current or past member? If you are then why not share with us your thoughts?
If you have anything to add feel free to include your comment in the section below.
Once again thank you!
Take care!
Stay safe!