Welcome to this Hustler's University 4.0 Review
Which is a training platform that teaches you all about the various ways that you can earn money online.
If you are into kickboxing then you may have heard of Andrew Tate but then again, maybe it was all the media attention he has brought on himself recently. But more on that a little later!
In this economic crisis, we are all struggling and there doesn't appear to be an end to it all however people are still spending money.
With approaching 5.5 billion who now have access to the internet you would agree that it's the most obvious place to start looking for a money-making scheme, up's I meant business, right?
There is no better time than now to find that perfect opportunity where in 12 months or less you could be supplementing your income or better still replacing one.
So who am I and why should you listen to me?
I'm Mick and I created this website to help people like you who are looking for genuine opportunities to make money online.
Up to press we have reviewed over 430 systems, programs, and opportunities. We hope you find the information useful!
With that said, let's begin.
---
[Affiliate Disclosure: This Hustlers University 4.0 Review has been thoroughly researched from information and testimonials that are in the public domain. This post may contain affiliate links which means we may earn a small commission, however, this won't affect what you pay!]
---
Hustler's University 4.0 Review – Summary
Product: Hustlers University
Founder: Andrew 'cobra' Tate
Website: https://tatehustlerscourse.com
Product Description: Training platform for making money online
Cost to join: $49/month

Recommended: Maybe
Summary: Rather than go down the Hustler's University route which incidentally isn't a university.
You need to focus on a particular category otherwise becoming a member is only going to confuse the issue even more.
I am not telling you to totally disregard this training platform because like most training platforms you will get some benefits.
But you are here now and let's see how this transforms…
Hustlers University 4.0 – TOC
What is Hustler's University 4.0 About?
Hustlers University is an online training platform providing a basic understanding of a number of ways to make money online.
The title "Hustlers" is a bit of a giveaway really!
Since 2021 when the first rendition (HU1) of Hustlers University came onto the market it has gone through three additional versions, HU2, HU3 and now HU4.
There is certainly a lot of media attention towards both Andrew Tate and his training platform although not all for the right reasons.
According to Tate's claims he has already got around 180,000 members signed up to HU4 and if those claims are right has made him a very wealthy individual.
The various topics that the training platform teaches are available to you when you join…
Are… E-commerce, Amazon FBA, Investing & Stocks, Crypto, Freelancing & Copywriting plus a further 18 ways to make money online.
Now I don't know about you but there is no way he can be an expert in all those disciplines so maybe he has a great team of experts working for him.
Who is Andrew 'Cobra' Tate?
Andrew 'Cobra' Tate or "Emery Andrew Tate III" was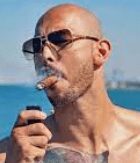 born in Washington DC and brought up in Chicago, a rough neighbourhood where he was bullied.
After his parent's divorced his mother moved the family to Luton in the UK which is also an undesirable city to live in.
I think we can see a pattern here where he eventually had to stand up for himself and probably the reason why he studied martial arts.
He followed in his father's footsteps by learning how to play chess at the age of 5 and competing against adults.
In 2005 he ventured out into learning martial arts in particular kickboxing and had a lot of success eventually becoming the ISKA world champion across 2 weight divisions.
Then he tried his hand as a reality tv star in Big Brother way back in 2016 but ended up getting removed from the show for making racist and homophobic comments on his Twitter account.
Tate claims to be a trillionaire but I doubt that very much otherwise why would he even think about creating an online course?
That leads us to 2021 when he brought out Hustler's University (HU1) and since then we have seen versions HU2, HU3 and HU4.
Controversy seems to follow Tate wherever he goes and we can see that with his social media accounts being suspended.
In December 2022 Tate and his brother Tristan were arrested and held in prison on trafficking and rape charges which obviously he denies.
What is Inside Hustler's University 4.0?

When you join Hustler's University 4.0 you get access to the system
Discord
and have 4 categories to choose from:
They are called…
Time Poor and Cash Poor
Time Rich and Cash Poor
Time Poor and Cash Rich
Time Rich and Cash Rich
Within those categories, you have access to various learning channels and members with a little more cash can get exclusivity.
Copywriting
Stocks
E-commerce
Freelancing
Affiliate marketing
Stocks
Cryptocurrency
Hustlers University 4.0 Costs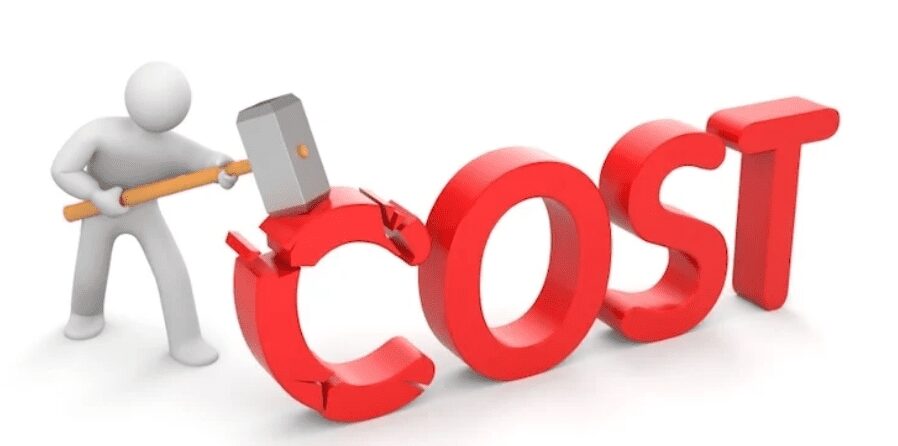 To become a member of Hustler's University 4.0 will cost you $50 a month.
Can You Pay With Instalments?
N/A
Are There Any Upsells?
It does appear that there is some more advanced training with the system.
Is There A Free Trial?
There is no free trial.
Is There A Refund?
There are no refunds available.
Who is Hustlers University For?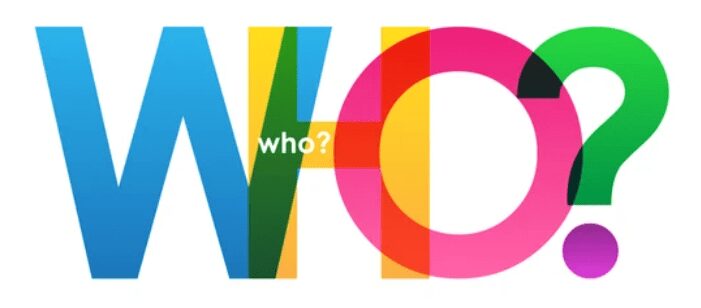 Hustler's University has a wide spectrum of money-making opportunities which might appeal to someone who doesn't really know what they want to do.
So it's going to appeal to the complete beginner who feels that $50 is a small enough amount that they are not too concerned about losing.
Tate makes some ridiculous claims, that he can get you making money from the very first day which you shouldn't believe.
So it might be a place to test the water but I wouldn't personally recommend it because the information available is free online.
Is Hustlers University Worth it or is it Just an Elaborate Scam?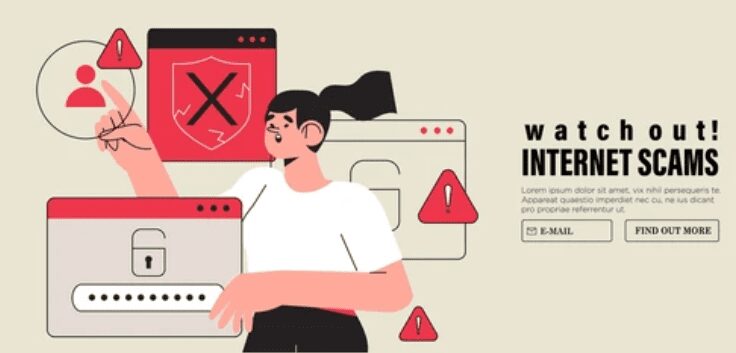 As far as we can see Hustler's University isn't a scam however this is not a business that we would associate ourselves with.
The best you are going to take away from your experience there is basic information which is great if you are not familiar with something.
You would however need to go away and focus your attention on one of the disciplines and find some proper training.
According to what you read, apparently, Tate has rebranded Hustler's University to "Real World"

Another rendition so in the space of 2 years we have had Hustler's University HU1, HU2, HU3, HU4 and now "The Real World"!
Normally what happens is/if a program is good enough is that the creators usually develop it further not rejig and rebrand it.
What do The Students Have to Say About Hustlers University?
There are a lot of mixed feelings about Hustler's University and Andrew Tate which you can find all over the internet.
In fact, one thing you can't take away from him is his social awareness and getting his word out there.
You know what they say that any publicity is good publicity.
We did a little digging in Reddit and found a member of Hustler's University.
We also took a look at Trustpilot where you can find many reviews across many categories all related to Andrew Tate.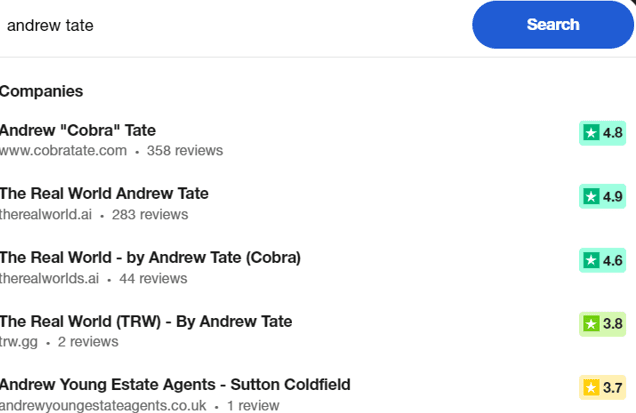 There are a number of snippets on the website but we wouldn't pay too much attention to these.
PROS And CONS
There really wasn't a lot to say about Andrew Tate or his business dealings and whether he was a legit entrepreneur or not, that all appears to have been pushed to the wayside now.
PROS
There are a variety of topics inside that will give you an insight and basic understanding of a business opportunity you may like to take up:
CONS
The information provided is pretty much basic and can be found all over the internet for free:
A very basic website and doesn't fill me with confidence:
There are a lot of controversial issues with Andrew Tate:
Trash-talking about women and always promoting stuff in front of flash motors and mansions:
I don't like how the "About" tab takes you straight into the payment form:
I have this from a good source that the so-called millionaire professors who are doing the teaching are just kids who know very little:
Verdict – What we Thought About Hustlers University!

To be honest and blunt I didn't think much of Hustler's University and we are not just talking about this new version that we are reviewing here today.
There is a reason why "so-called gurus" sell products for a certain fee and that is because people won't think twice about handing over $50.
Even better still make it a membership subscription!
The best you will get out of this type of training is the very basics which isn't a bad thing especially if you knew nothing about the subject.
I am somewhat put off by all the antics I have read about him and I seriously do not like watching gurus flaunting themselves with their luxurious lifestyles.
Whenever you see a training platform like this where they offer multiple ways to make money you should know the very best it will be is basic information.
You need to focus on a particular topic and learn it extremely well and what's even better, is to find a mentor to help you.
Andrew Tate says his goal is to help as many people as possible to become rich very quickly.
Well, that would be great if it was only true, but in reality, there are no easy ways to make money. It takes a lot of hard work and dedication!
If I had to sum Andrew Tate up, I would say that Andrew Tate is more of a successful influencer rather than a successful businessman.
Here are a few Opportunities That Might be of Interest!
If you are fed up with all these promises and want to know what is really working today then please continue to read…
Affiliate Marketing is Without Doubt The Most Cost-Effective Way For Making Money Online Right Now!
Affiliate marketing is regarded as a simple business concept that anybody can learn but finding the right mentor and training can be difficult.
Wealthy Affiliate is a company that has been around since 2005 and helped over 2.3 million to start their first online business.
This is a company I have been a member of since 2017 and they teach you how to build and make money from a website.
They provide comprehensive training at an affordable price and you can even join for free to see if this is the right fit.
The community is extremely supportive and they bring all levels of experience to the table so there really is no reason to ever get stuck.
You get access to a high-paying affiliate program that can provide you with a great income and even get invited to a fully paid 5-day Las Vegas trip.
You have access to all the tools and education you would ever need.
If you are looking for a 100% passive online business where you can work when you want then this is it.
Just check out the reviews on Trustpilot.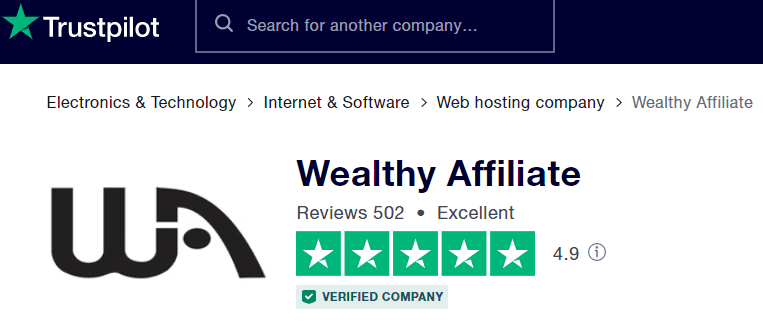 The training platform is a fully integrated one-stop-shop meaning that everything you need to succeed is in one place.
Education and training, Web development, Hosting your website, and a community that cares and is full of experience on many levels…

Hustler's University 4.0 Review – FAQ
As we were researching Andrew Tate and his Hustler's University, we came across a few interesting questions that people were asking in the search engines and thought might be of interest.
Who is Andrew Tate?
His official name is Emory Andrew Tate III however I am not 100% certain that is his real name.
He's a former kickboxer who appears to have had a lot of success and is a reality TV star with Big Brother.
But he's probably better known for his antics against women and his arrest and jail time in Romania for all sorts of unscrupulous behaviour.
How much does Hustlers University 4.0 Cost?
This is a membership subscription which will cost you $49/month.
Why are there so many different versions of Hustlers University?
That should stop you in your tracks because when there are new versions as we see with Hustlers University.
That can indicate one or two things but it generally means that the next version will be better than the previous one and that isn't what we are seeing here.
Is there a refund policy?
No, there is no refund with Hustlers University but as it is a monthly subscription you can cancel at any time.
Is Hustlers University a pyramid scheme?
No, it isn't a pyramid scheme but some might deem it one due to other marketers promoting the program for a commission.
How much does Andrew Tate make with Hustlers University?
To be honest he has made a ton of money with HU1, HU2, HU3 and now HU4.
He claims that there are around 180,000 members inside Hustlers University and if that is true then you are talking about…
180,000 members * $49 = $8.82 million and that is every month.
Why was Andrew Tate banned from social media platforms?
Apparently, he has been banned from social media platforms Instagram, Facebook, YouTube and TikTok for misogynistic comments.
Why is Andrew Tate currently in jail in Romania?
He was arrested on suspicion of rape, human trafficking, and forming an organised crime group to exploit women although he obviously has denied these claims. You know what they say…There's no smoke without fire!
If Tate has fallen on bad times then why are there so many positive things being said?
That is probably due to the number of people out there who were promoting his stuff, however, the affiliate program does appear to have been closed down.
Feedback, Comments And Subscribe
Now we have arrived at the end of this Hustler's University review, please tell me what you thought in the comments below.
Maybe you have been a member and would like to share your experience with our readers.
Thank you for your time, take care and stay safe!