Welcome to this Community Influencer Review
First and foremost, if you have a business then you really should have a website. Why? Bill Gates says so…
But one of the biggest hurdles that you will encounter is finding traffic or leads.
This is probably the biggest problem that people will have to overcome when it comes to promoting their businesses.
Aarin Chung and her Community Influencer Academy offers a solution to overcome this hurdle.
The aim of this review is to answer most of your questions and to help you make a concise decision on whether this program is worth it or not.
But just to be completely transparent with you, we are not affiliated in any way with Aarin or Aarin Chung's Community Influencer Academy.
So why should that matter?
It simply means that what we will provide today in this review will be factual, honest and completely unbiased.
Let's get started.
---
[Affiliate Disclosure: This Community Influencer Review has been thoroughly researched from information and testimonials that are in the public domain. This post may contain affiliate links which means we may earn a small commission, however, this won't affect what you pay!]
---
Community Influencer Review – Summary
Product: Community Influencer
Founder: Aarin Chung
Website: www.communityinfluencer.com
Product Description: 
Cost to join: $167/month or $1,497/year

Recommended: Maybe
Summary: Primarily; Community Influencer Academy was developed for real estate agents to improve sales.
Finding leads or lead generation is probably the most important discipline when it comes to finding leads.
There are many ways of doing this and most of them are paid and can be costly.
Such as Solo Ads, Facebook Ads, Google Ads, and Bing Ads to name but a few.
They all cost money and unless you know exactly what you are doing then this type of marketing can really eat into your budget.
There is a free method which is called SEO (Search Engine Optimization) but this takes time and time is what most of us do not have.
Want to know just what is involved in this Community Influencer Academy then let's continue…
Community Influencer – TOC
What is a Community Influencer?
A community influencer is a person who is part of a social group which in this case are Estate Agents.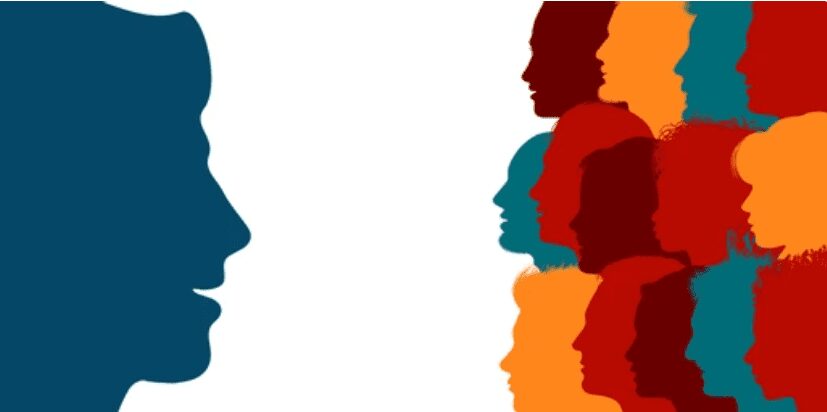 They share a passion for the same thing and help each other by exchanging experiences and information through networking in forums or social media like Facebook groups.
Networking is the number one discipline when it comes to finding new business and leads and the Community Influencer Academy helps to provide this.
What is Community Influencer Academy?
The Community Influencer is a training platform developed by Aarin Chung which was founded in 2016 and resides in Orange County, US.
Basically, it is a series of training programs that teach realtors or estate agents how to increase business and sales by attracting more leads.
According to Aarin, Community Influencer is the world's largest community of real estate agents who have helped thousands to increase sales revenue.
The program or system that they use that you can subscribe to is the Community Influencer Academy which is a membership site with a monthly subscription fee.
To get a better feel about what this training is about why not head over to the free masterclass workshop?
Who is Aarin Chung?
Aarin Chung is the founder and CEO of the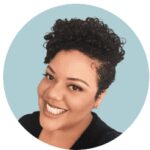 Community Influencer who started out in life as a teacher after studying at university for three years.
She was also the founder of a body and bath company, iVi Scents until 2012 when she took a more permanent role as an estate agent.
Whilst working as an estate agent one of the first things she was taught was that the only way to progress as a realtor was to go knocking on doors.
That might have worked in the good old days but there are now privacy laws that protect people from knocking on doors and telephone networking.
That was until one of the community rang the authorities and got her removed from the premises.
After that experience, she decided to commit to finding better ways to do what she was told to do which ended up costing around $25k.
That was the best $25k she spent and the rest is history.
She has a big following on Instagram with nearly 30k and her YouTube channel with around 6k followers with free information that I'm sure is covered in the training course.
I did check the private Facebook group and was a little surprised to only see just under 500 members.
How Does The Community Influencer  Academy Work?
I would suggest going through the free masterclass program first, that way you get a better understanding of what this training is all about.
Once you have gone through the free masterclass training then if you are ready you can begin your membership.
The training program is over 8 weeks and it is my understanding that you only get access to certain training over a period of time.
Meaning that you couldn't go through the entire course in one week even if you wanted to.
Also after the 8 weeks are up certain training courses that you might want to go back to are removed.
What you get with the Community Influencer Academy program is a bunch of individual programs that you would follow in the sequence.
Orientation Day – If you are new then this program will cover what to expect within the course.
Digital Prospecting – Use these methods to reach out to your audience.
Social Selling – A glimpse of social media and how to go about generating leads.
Video Marketing – Video is probably the best form of media to interact with your audience.
Advertising – Discover what is working in marketing and advertising to help generate more leads and business.
Social Media Marketing – Learn how to prepare your social platforms.
Open House – Learn how to drive multiple seller and buyer leads to your open house.
Web Design – Learn all about web design and how to create stunning websites to showcase your business.
SEO Marketing – The best way to market your business but it takes time and the best thing about it is it's Free.
IDX Home Search – Learn how to display all your homes in your MLS on your website so you can capture more leads when you blog.
Lead Capture – Learn how to turn your website into a marketing machine on autopilot.
Lead Nurture – Learn how to follow up with your leads so they are ready to buy.
Client Experience – Learn how to be there for your clients.
Referral Marketing – Learn how to turn clients, past clients and fans into referrals so that you can generate more leads.
You also get access to…
Q&A throughout the week during office hours
Monthly social media templates
Millionaire Mindset Course
Community Influencer Costs
There are 2 membership options…
The monthly membership will cost $167/month which works out to $2004 for the year.
Or you can pay upfront for the entire year for $1497 which will bring your monthly payments down to $125/month.
A point to note is if you do not cancel your membership within the 7 days then if you have chosen the monthly membership then you will be contracted for the full year
Just something to think about if/when you decide to join.
Can You Pay With Instalments?
As you can see above there are 2 payment options, pay monthly or pay in full for the entire year.
Are There Any Upsells?
There is no mention of any upsells but then again there never are, but it does look like they will try and squeeze more money from you for additional things.
Is There A Free Trial?
There is no free trial.
Is There A Refund?
There is a refund but that only applies within the first 7 days from the date you made your purchase.
However, this type of refund policy tends to not work as it is so easy to say that they didn't receive your email in time or it got lost.
Who is Community Influencer For?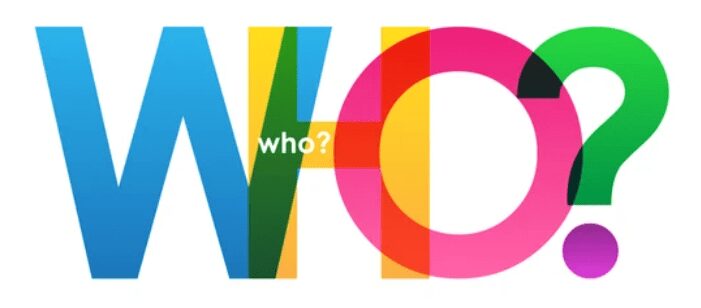 As we have already mentioned, without traffic your business is dead in the water.
Old tactics are long-winded and don't work, technology has been the way forward for the last two decades.
The training is pretty much for anyone, and when I say that, I mean anybody with a business other than a real estate agency as it is based on standard marketing principles.
Also…
New agents just coming into the business need a grasp on things.
Existing agents who are struggling with their business need to get more involved on the technology side to find more leads.
Is Community Influencer Really Worth Your Time And Money or is it a Scam?

On the surface of it, Community Influencer does look like it is worth it to some degree however there are a few things that we are not happy about.
Like restricted access to courses and courses being removed after the 8-week period has expired, which we have already mentioned.
So what you thought when you bought into this program was lifetime access doesn't appear to be the case.
Now for the amount of money you are paying, then do you think it is fair to remove certain training material since members are going to want to go back for a refresher?
It looks like the material that disappears is important stuff as well!
The word going around about this happening is that Aarin Chung is afraid that someone is going to copy the material.
Not sure what this means since anybody could probably copy the material within the 8-week period.
Another problem we have come across and that once you have received an email to say you have completed the course and graduated.
Your access to the private Facebook group is revoked and to get this back there is another fee to pay. How ridiculous!
After all one of the reasons you joined was to be able to network and now that is taken away from you.
The training material will benefit someone who has never been involved with affiliate marketing and not someone who already has experience.
Even some members have complained that the course was under par and that the information was readily available on YouTube for free.
However, there are plenty of positive things said about Community Influencer Academy, especially on their website which is what you'd expect.
What Are The Students Saying About The Community Influencer?
There are quite a few past and present student reviews and testimonials that can be found on the internet.
You check places like Reddit where you'll find a ton of information, here is just one review that we thought might be of interest.
Here are a few reviews straight from the website…

To check out what they had to say just click the link here.
PROS And CONS
PROS
A professional-looking website full of information:
The founder Aarin Chung seems to be very knowledgeable:
Comprehensive training program covering all the essential elements:
CONS
Not accredited with the Better Business Bureau:
Once you have completed the training you will receive a message saying that you have graduated. It's at this point that access to the private Facebook group will be revoked and you will have to pay an additional fee to get access back.
Course content appears to be restricted and seems to be on some sort of lock, which means even if you wanted to complete the course quicker you couldn't.
Apparently, some of the course content that you are paying for is removed after the 8-week course period expires. Apparently to stop people from copying the content.
Conclusion – What we Thought About The Community Influencer!

Whilst this training academy is for all levels of expertise we don't anticipate many people joining who are completely new to the industry.
If that is you then I would seriously consider joining the forum BiggerPockets to get a better grasp of the industry.
Maybe even take a look at Vodyssey or Lifestyles Unlimited.
Both courses teach real estate.
The main crocks of the course are to teach you the various methods of marketing and how to find leads which may or may not turn into real customers.
Here are a few real estate Alternatives
If money is an issue or you are still on the fence about whether to start a real estate business or not then we have a solution.
If that interests you then please continue reading…
Affiliate Marketing is Without Doubt The Most Cost-Effective Way For Making Money Online Right Now!
Affiliate marketing is regarded as a simple business concept that anybody can learn but finding the right mentor and training can be difficult.
Just like investing in real estate!
Wealthy Affiliate is a company that has been around since 2005 and helped over 2.3 million to start their first online business.
This is a company I have been a member of since 2017 and they teach you how to build a business and make money using affiliate marketing.
They provide comprehensive training at an affordable price and you can even join for free to see if this really is what you want to do.
The community is very supportive and they bring all levels of experience to the table so there really is no reason to get stuck.
This is a network of people all exchanging ideas and experiences, just like you would get with Community Influencer except without the hefty price tag and on a much bigger scale.
You get access to a high-paying affiliate program that can provide you with a great income and even get invited to a fully paid 5-day Las Vegas trip.
You have access to all the tools and education you would ever need.
If you are looking for a 100% passive online business where you can work when you want then this is it.
Just check out the reviews on Trustpilot.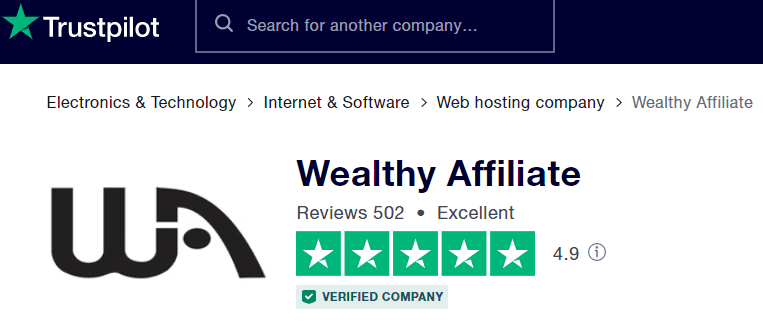 The training platform is a fully integrated one-stop-shop meaning that everything you need to succeed is in one place.
Education and training, Web development, Hosting your website, and a community that cares and is full of experience on many levels…

Community Influencer Review – FAQs

We found a few questions that people were asking in the search engines and thought they might help in your decision-making.
How long is this Community Influencer Academy Program?
This is an annual membership with a commitment to one year and after the first year, you will be billed monthly.
However, the retention rate comes to around 95% of members who joined so most of them stay indefinitely.
Is it possible to see some reviews before I make a commitment?
Of course, just click here to see screenshots and testimonials from real members currently still here who have offered to share their results.
Does this work for new agents?
Yes, you can go through all the training in preparation for when you get your license.
Does this work for agents globally?
Yes, the strategies taught are universal and therefore it doesn't matter which geographical location you are at.
Is there a refund policy?
Yes, you have 7 days to decide whether this is for you or not so that means you could actually go through the entire 7-figure flywheel course to see if you like the teaching style.
Do I need a website?
Everybody who is in business no matter what business it is should have a website and the course covers that anyway.
Feedback, Comments And Subscribe
Now we are about to wrap things up with this Community Influencer review, please tell me what you thought in the comments below.
Thank you, Take care and Stay safe!