Hey guys and welcome to the Elite Natives Academy Review
There are literally hundreds of affiliate marketing courses like this that you can find online and most of them are just not worth your time or effort.
Here we have a training course that claims to show you how to select the right products to promote and how to master your ad campaigns.
Mind you this course certainly isn't cheap but more on that a little later!
So, where does Elite Natives Academy fit into this scenario?
Well, that is why you are here and what we are about to address in this Elite Natives Academy review.
But a little about who I am and why you should listen to me!
I am Mick and I developed this website to help people like you who are struggling with looking for ways to make money online.
We have reviewed over 400 products, with many that are scams, with some ok and the odd few that are really good.
In this review, we will uncover everything you need to know, the pros, and cons, and whether Elite Natives Academy is a scam or is it even worth it.
In the next few minutes, you should have more than enough information to help you decide whether Elite Natives Academy is right for you or not.
With that said, let's begin.
---
[Affiliate Disclosure: The Elite Natives Academy Review has been thoroughly researched from information and testimonials that are in the public domain. This post may contain affiliate links which means we may earn a small commission, however, this won't affect what you pay!]
---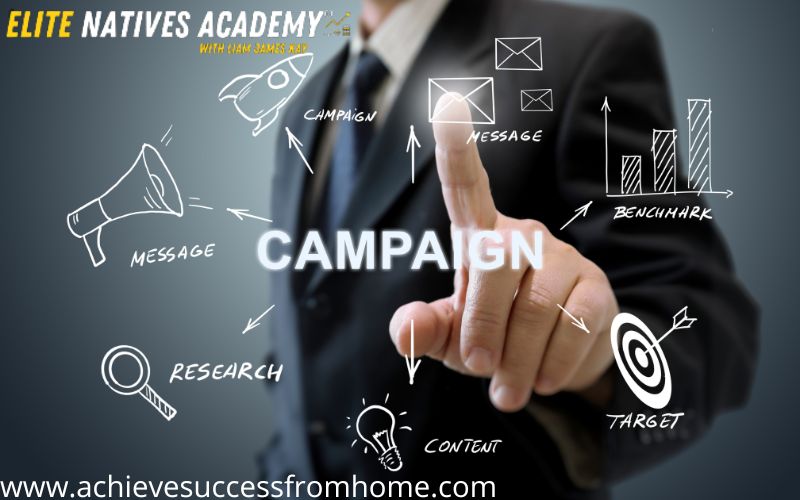 Product: Elite Natives Academy
Founder: Liam James Kay
Website: www.dropservicingblueprint.com
Product Description: Drop Servicing course
Cost to join: $5,996.40
Recommended: Maybe
Summary: If you are familiar with affiliate marketing then you won't be paying for this course.
But without traffic, nobody is going to see what you have to offer and there are 2 ways of doing this paid marketing or free marketing.
Paid marketing is used in this course simply because it is the quickest solution but also it can end up costing you a fortune.
If you are looking to invest in Liam's Elite Natives Academy then you have to have several thousand just for marketing.
Running ads is costly because you never know just whether they are going to produce results or not and you need to tweak and test, which all costs.
We are an advocate of affiliate marketing but the route we choose is through SEO or search engine optimization which is free marketing.
This will save you a ton of money in the long run.
Elite Natives Academy Review – TOC
What is Elite Natives Academy About?
Elite Natives Academy is a 4-week training course that teaches you affiliate marketing and how to promote products via native ads.
The training course was originally called "Master Natives" but renamed to what we see today.
The course was developed by Liam James Kay and came onto the market in November 2020.
The 4-week course teaches you the various strategies that he has used over the years to become so successful.
Affiliate marketing is a great business and can be started with limited costs and is ideal for the complete beginner.
But the key to having any success as an affiliate marketer is finding the right product, the right marketing campaign and the right crowd.
All three have to be just right otherwise you will struggle to make any sales.
This is what Liam teaches with his native ads method.
So what are native ads?
They appear below or to the side of an article that you may be reading on websites and in news feeds on social networks.
These are ads that aren't in your face and don't try and disrupt your flow when you are reading something.
For more information about native ads then check out this short video below.
Who is Liam James Kay?
Liam is a British guy who comes from the Manchester area and the person behind the Elite Natives Academy.

This is Liam's second crack at providing training to people looking for ways to make money online.
This follows on from his successful 6-Figure Affiliate Bootcamp course.
Like so many people who turn to the internet to make their fortunes Liam did have a 9-5 job but decided to quit in 2018 and focus on affiliate marketing.
He's a popular and successful entrepreneur who has made a big impact with Clickbank by becoming a platinum member.
That means that he has sold over $200k in Clickbank products.
He has his own Youtube channel with over 185k subscribers and over 99 videos and over 6 million views, which is worth checking out.
What's Inside The Elite Natives Academy?
Elite Natives Academy is a short video training course that is all packed into 4 weeks.
The course will teach you how to find profitable high-converting products, and how to create landing pages that you will market through the use of native ads.
Here is a brief breakdown of what's involved…
Liam's 4-week training program which is very short is only around 5-6 hours…
How to find a profitable and winning offer
How to set up your ad campaign
Running your ad campaign
Optimize, upscale, rinse and repeat
Personal access to Liam through his instant messenger
This you have access to for the entire 4 weeks where you can ask him anything.
48 done for you native landing pages
Get access to landing pages that Liam has used himself to speed up the process of getting you into profit fast.
Bonus #1
This is the first of the bonuses that will teach you the various method of finding traffic, through organic traffic, paid traffic and email marketing.
This is Liam's first course "six-figure affiliate Bootcamp" which would have cost you $997, in fact, I think you can still get it separately,
This course includes 82 videos that reveal everything you need to know about affiliate marketing.
The millionaire mindset
Building your personal brand
Finding the best offers to promote
How to build high=converting sales pages
Email marketing
Instagram marketing
YouTube marketing
Google ads
YouTube ads
Solo ads
Much more…
Bonus #2
In this bonus, Liam shows you how to run ad campaigns through Google ads.
Who is Elite Natives Academy For?
Elite Natives Academy is for anyone who has a lot of money to spare and isn't afraid to lose a ton of it.
No seriously, if you want to learn affiliate marketing there are much cheaper and better alternative courses out there.
But, if you have the money and you want to give it a go then by all means but you have been warned.
Is Elite Natives Academy Worth It?
Liam is a very likeable entrepreneur and knows his stuff but is Elite Natives Academy worth the $6k price tag we have to say no it isn't.
There will be a lot of people who think otherwise but do you have between $6k and $10k to go all in and are you prepared to risk losing the lot?
That's what you have to be open to when you buy into opportunities like this.
Can You Make Money With The Elite Natives Academy?
Yes, of course, you can make money with the Elite Natives Academy but just how much is entirely down to you and how hard you are prepared to work.
If you can follow instructions to the tee and apply what you are taught to real scenarios then who knows just how far you could take the business.
Elite Natives Academy Cost And Refund
As of this review, the cost to join Elite Natives Academy is $5,996.40 which includes a sales tax of 20%
Unfortunately, they aren't any instalment payments at this moment in time so you would be required to pay the amount in full.
Are There Any Discounts With Elite Natives Academy?
From time to time they do offer discount codes and if you are lucky to come across them then you might be able to get the course a lot cheaper.
Unfortunately, there are no discount codes available.
Are There Any Upsells With Elite Natives Academy?
There are no upsells with this course, what you see is what you pay for.
Are There Any Additional Costs We Should Factor Into The Elite Natives Academy?
There are always additional costs with any new business venture and sometimes these costs can exceed the actual course fee.
Liam does suggest that you need around $2,000 to $3,000 set aside for marketing and you have to be prepared to lose this.
He also recommends some other tools like…
Voluum, which is used to track your campaigns and see what sort of response you are getting from people. This starts at $89/month
Adplexity which is a spy tool which starts at $129/month
Landerlab which is for creating landing pages and starts at $49/month
Of course, you must know that if you purchased any of the aforementioned tools Liam will be paid a commission.
So as you can see the course fee plus these tools and marketing costs for the year would set you back between $11,200.40 and $12,200.40.
Wealthy Affiliate will provide you will all the training and so much more for a fraction of the cost of Elite Natives Academy.
Is There a Trial Period Offer With The Elite Natives Academy?
There is no trial period with Elite Natives Academy not like you get with Wealthy Affiliate where you can actually join and stay a free member.
Does The Elite Natives Academy Come With A Refund Policy?
There is a 14-day money-back guarantee which comes with a condition.
That you haven't watched at least 25% of the training.
If you comply with this then providing you have applied for a refund before midnight on the 13th day following the purchase.
Then all refunds are discretionary.
Is Elite Natives Academy a Scam?
No, we don't think Elite Natives Academy is a scam however because of the cost of the course this would not be something that we could recommend.
As we have already mentioned Liam talks about the tools that he recommends and the course and marketing costs.
This comes to between $8k and $11k which is absolutely ludicrous.
Most of the affiliate marketing courses that you can find online use the paid marketing method which can be very expensive.
Take for instance…
I remember watching a video of Liam where he made $152,000 in 2 months but it actually cost him $110,000 in marketing costs.
I know he still made $42k but you can see just how much paid marketing can cost and how it could very easily get out of control.
But the Elite Natives Academy course is a decent one but one thing he isn't going to show you is the products that he uses.
Therefore if your budget can't reach $6k+ and to be honest who can then check out what we do in the next section?
It is affiliate marketing but an all-in-one training platform that teaches you everything about affiliate marketing but for a fraction of the cost.

Elite Natives Academy Student Reviews 
Before you consider handing over any money for any product no matter what it is you should seek out third-party reviews.
As this is probably the only way that you will know that what you are buying is going to be legit.
Often with courses like the Elite Natives Academy, there are no reviews or testimonials that are external to the product website.
Which can mean one of two things either the product is no good or that only a handful of people have purchased the course.
As Liam is a popular guy, then we will go with the latter.
However, if you want to check out testimonials on his website then you can but I would suggest taking them at face value and don't read too much into them.
Elite Natives Academy – PROs
In a very short period, Liam has achieved platinum status with the Clickbank marketplace and certainly knows his stuff.
Native Ads Are A Great Way To Promote Products:
Native ads are a great way to market any offer because they are not in your face and used with affiliate marketing can be a great source of income.
But as always with paid ads, you have to be careful with your budget and need to have enough money set aside that you are prepared to lose.
It's A Comprehensive Course:
The course whilst compact does provide you with all the key elements that you would need to create and run native ad campaigns.
Affiliate Marketing Is A Tried And Tested Business Model:
We would always recommend affiliate marketing as one of the better ways to get started making money online.
There are many ways that you can execute an affiliate marketing business and the Elite Natives Academy is just one way.
Elite Natives Academy – CONs
The Refund Policy Comes With Conditions:
You have 14 days to ask for a refund providing you haven't watched 25% and over of the course material.
But you can only apply the day before and not any sooner which looks pretty much like you would not get your money back anyway.
This is not a course for complete beginners but then again you aren't going to find experienced marketers paying for the course either.
Clickbank Products Are Not Something We Would Recommend Using:
Clickbank is an affiliate network where you have to be very selective because most of the products are of poor quality.
Paid Ads Can Be A Very Expensive Traffic Source:
Paid ads are where most of your money is going to go and not for everyone and certainly not a route we would recommend for beginners.
It's all about testing and tweaking until you get the ad just right and that's if at all you can anyway because so many things just have to be right.
Elite Natives Academy – Final Verdict!
We are not sure just why this Elite Natives Academy is so expensive and we think Liam is missing a trick here.
For starters who have got $6k spare and that is just to buy into this course, don't forget about all the other additional costs too.
Liam is a successful affiliate marketer and there is no getting away from that and he's a likeable and trustworthy person.
But based solely on the expense of this course we can not recommend it to anyone but that is only our opinion.
At the end of the day, the choice is up to you but if you want to learn how you can do all this for a fraction of what Liam's course will cost you.
Then please continue to read!
Alternative Solution
Affiliate marketing is without doubt probably one if not the best way to make money online.
As you have seen with the Elite Natives Academy, Liam shows you just one technique that you can use but there are endless ways.
It is also probably the best way for creating multiple income streams.
Wealthy Affiliate is a training platform that provides all the training you would ever need and have been so since 2005.
I have personally been a member since 2017 and the reason why I could stop working my full-time job.
Just check out the reviews on Trustpilot.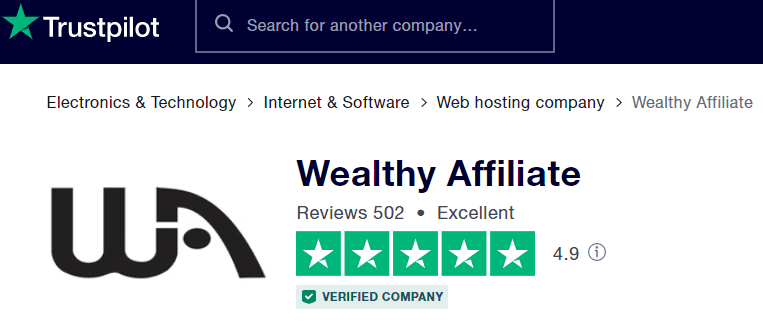 The training platform is a fully integrated one-stop-shop meaning that everything you need to succeed is in one place.
Education and training, Web development, Hosting your website, and a community that cares and is full of experience on many levels…

Elite Natives Academy Review – FAQs
Here are a few questions that people are asking about native ads in the search engines that you might find useful.
What Is Meant By Native Ads?
Native advertising is paid media which is designed to match a media source which could be YouTube or Twitter or Facebook.
Where the advert would appear in your news feed and doesn't distract you from reading the content.
What Is Native And Non-Native Ads?
With a normal display ad, it is clear about what they are promoting because they stand out more.
Native ads blend into the surrounding content and hard to tell that they are ads at all and more pleasing on the eye.
Are Native Ads Effective?
According to statistics, around 53% of web users prefer native ads over banner ads which are 20% more likely to attract purchases.
Are Native Ads Expensive?
No, native ads are priced similar to ordinary banner ads with the ads costing around $10 to $20 per thousand impressions.
What Is A Native Ad On Social Media?
A boosted post is an example of a native ad.
Ads are always labelled as either "promoted" or "sponsored" and blend in with organic social content.
Feedback, Comments And Subscribe
I hope that we have provided you with enough information to help in deciding whether the Elite Natives Academy is right for you or not.
Any questions or would you like to add something please don't hesitate to ask.
Thank you for listening!
Take care!
Stay safe!