(Last Updated On: February 23, 2020)
What is affiliate marketing about and how can I get started, can it replace my current income and can I make a lucrative living from it?
All good questions and I can answer them with a resounding yes, but that would be too easy and besides, it would make this post extremely short; but hopefully, when you have read this, you will be in a better position to decide whether this is what you would want to get involved in.
You hear it all the time by affiliate marketers, that they are living the so-called laptop lifestyle, well some may be doing, but most are not telling you the real story.
What you should do when researching anything online is to have an open mind, and not be taken in by the promises of others.
You've heard the saying, "If it sounds too good to be true, it probably is"
Listen, digest and do your own diligent research.
Don't believe everything you hear because the Internet is full of "BS" and stay well away from the so-called gurus promoting quick and easy solutions to becoming instantly rich.
There seriously is no such thing!
Avoid the sales "BS" with marketers showing their mansions, fast cars, and yachts.
You will only get there through hard work, which many are not prepared to undertake, and if it is that what you are looking for (instant wealth) then this is not for you…
…but if you are prepared to listen, learn, implement and work hard then please read on, this could be what you are looking for.
---
What is Affiliate Marketing about and How can I get started and become a success?
Passive Income, that is the dream, right? 
Earn money from your website 24/7/365
We all would love to get up in the morning whenever we want, chill out with our coffee and focus on the day ahead, or maybe you just want to laze about and maybe start work later in the day?
Maybe take the day off?
The choice would be yours, not a boss telling you what to do!
What is the objective of Affiliate Marketing?…
To promote other people's products which are often coming from Affiliate Networks.
In doing so you as the Affiliate would earn a commission if the person coming to your website actually ends up buying through your affiliate link.
This is all based on revenue sharing and paying a commission for referred business.
---
If you as the Marketer have a product to sell and want to sell more, then you can offer promoters like Affiliate Marketers a financial incentive through an Affiliate Program, which is normally free to join.
If you have no product such as the Affiliate Marketer and want to make some money, then you as the affiliate marketer can promote somebody else's product that you feel there is a demand for and earn a commission from.
---
There are 4 main parts of the Affiliate Marketing Process.
The Affiliate Marketing Process
The Merchant
Also known as the creator, the seller, the retailer or vendor
This is the group that creates the product. It could be anyone however big or small.
The Affiliate Marketer
Sometimes known as the publisher, and can range from single individuals to entire companies.
An affiliate marketing business can produce a few hundred dollars in commissions each month, a few thousand or tens of millions, it just depends on the size and scope of the company.
It is the job of the affiliate marketer to promote one or more of the merchant's products and then try to attract and convince potential customers of the value of the merchant's product so that they end up buying it.
This is done by the affiliate marketer who creates one or more marketing campaigns, which is a series of methods that they set up before they promote the product.
This is achieved normally through a website, webpage and in some cases a landing page or squeeze page, and those campaigns are promoted in one of two ways.
Paid advertising
Free advertising
Explained in a little more detail further on.
The Consumer
The end goal is to get the customer to your website and purchase goods from you, and without customers, there aren't any sales, no commissions and no revenue to be shared.
The affiliate will attempt to market their campaigns on whatever network they deem fit, which could be social networks such as Facebook, Twitter, Instagram or through search engines like Google, Bing, Yahoo using content marketing on a Website, or blog as it is commonly known.
The consumer may or may not know that they are part of an affiliate marketing system, and it is up to the affiliate marketer whether they tell the consumer or not.
In a lot of cases, most affiliates don't relay that sort of information but more and more are becoming transparent and letting the consumer know.
When you are marketing your campaigns to the consumer it is good practice, to be honest with your customer.
At the end of the day, you want to strike up a relationship with your customer, who knows, further on down the road they may still be purchasing products from you.
Be the good guy not the bad, because there are plenty of the later on the Internet.
The Network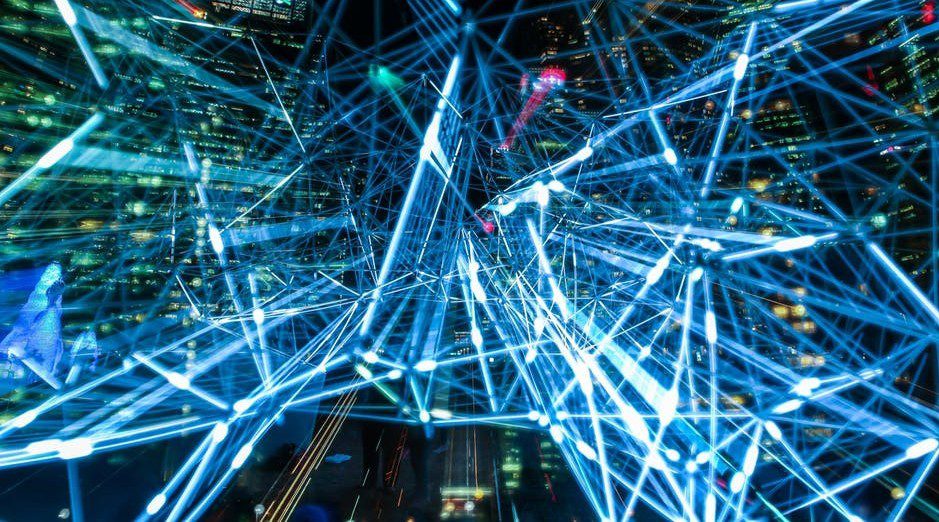 A Network or Affiliate Network is the go-between the Merchant and the Affiliate Marketer, and whilst you could market and sell a product that someone has created and just make an arrangement for a direct share with them, allowing an affiliate network like Amazon Associates or Clickbank handle the payments, delivery, along with all the financial aspects just makes the whole process much easier and puts a business-like twist on your affiliate marketing.
In a lot of cases, the affiliate may not have a choice but to use affiliate networks as this may well be the norm for where the Merchant runs their business.
What you will find with Affiliate Networks is that they will have an enormous database of products that you can market, which will be grouped into their own particular categories and helps make it easier to find many products related to your Niche.
---
Want to know how to get started and learn how to build your Online Business?
Now you know my definition of Affiliate Marketing and what it entails, would this be something that you would want to learn and get involved in?
You must agree that the whole process is pretty much straightforward, and as a business model in my opinion probably the best way to make a living online, but like all businesses, they take time to get off the ground.
This is not something that will happen overnight especially if you are new to all this, but given the right training with the right mentor(s), this is certainly a possibility for everyone.
When you are starting a new venture it always seems overwhelming.
Of course, it does, but small steps with the right mindset, determination, the will to succeed, and hard work and you will eventually be successful.
I know what you are thinking and probably just like myself, but I came into this new venture not as a hobby or something to pass the time of day with, but I came into this with the determination to succeed no matter what and to give me back quality time to spend with my family.
It is working for me and I can assure you it could work for you too!
The more you put into developing your online business the quicker you will get to your goals and freedom to do whatever you want.
After researching thoroughly and deciding that Affiliate Marketing was the route I wanted to go down, then I had to find the right Training Platform and one that I could trust 100%.
I researched many but narrowed it down to just the one as all the others just didn't stack up and the one I choose is Wealthy Affiliate.
If you haven't heard about them or just want more information then please read my thorough review of my number one choice for Affiliate Marketing Training
See what you think and get back to me with any questions you may have.
---
4 Simple Steps to Building your Online Business

What is your interest, your passion, and do you have one?
We all have hobbies and interests, don't we?
This is what we call a Niche, I'm sure you will have heard the term?
If you are unsure of just what a Niche is then you can check out an article I wrote describing, what a niche is and how to find a profitable one.
When you are deciding on what your niche is it helps to have a passion, as it will make life a lot more interesting and help when you are doing your research, but that is in no way a prerequisite because a passion can come at a later date.
I mention in the "what a niche is and how to find a profitable one article"  where you need to find a niche that has plenty of traffic, but not too much competition.
It wouldn't make sense if the Niche you choose didn't have people who were interested.

Build your website
Let me remove any misconceptions you may have about building your website.
I come from a software development background which covers many years, too much to mention and 5-10 years ago building a website for someone without technical ability would have been a complete nightmare.
You would have needed to know HTML, JavaScript(or some scripting language), MS office FrontPage if it was before 2003 and WordPress thereafter.
This would have been a none starter for many, but nowadays things have moved on somewhat and all the techie stuff that you needed you can leave to one side.
Although it is nice to have it is not required!
Take a look at one of my mentors creating a website and how easy it is with the Wealthy Affiliate Training Platform. Here he builds a website in less than 1 minute, see for yourself.
I very seldom use my technical skills unless I want to do something a little different, but you may or may not have heard of the "KISS" approach – "Keep It Simple Silly"
No need to get fancy, because fancy can come and kick you in the arris!

How do you get your customers to your website
You have created your website and now it is time to get your website out there in front of the millions of potential customers who are searching for everything, and in amongst those searches will be people searching for things relating to your niche.
With around half the world population, that's approximately 3.75 billion who have access to the internet through some form of medium.
According to Internet Live Stats, there is well over 64K searches in Google alone every second. Check it out!
Just think of the potential customers that are waiting to find your website!
What about Microsoft Bing and Yahoo?
Combined they hold around a third of the traffic and we haven't even covered those.
Ok, so how do we get our website in front of potential customers?
Either by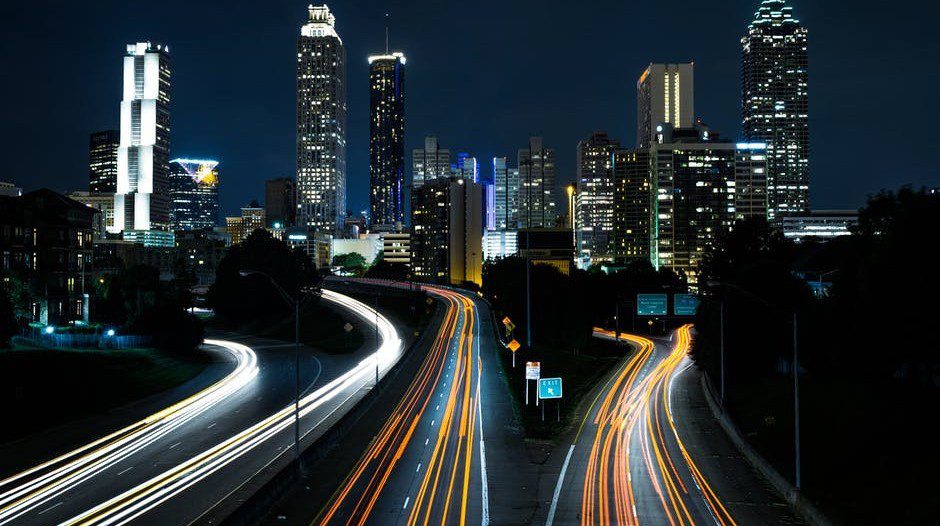 Paid traffic
This is where we as the affiliate marketer approach online traffic agencies who will do the job for us.
What the agency tries to do is actually get your website in front of the millions of people searching for what you as the affiliate is promoting.
This can be a minefield, and you have to do your research carefully, as there are unfortunately a ton of unscrupulous companies that you need to avoid because this is where it can end up costing you an awful lot of money.
Remember, you are trusting these so-called traffic gurus with your hard-earned money, so unless you have guidance from a mentor then stay well away.
Use trustworthy sites like Google Adwords or Microsoft Bing and Yahoo, you could save yourself a ton of money, but even those have their on-going issues.
Take a look at the recent news here, regarding traffic issues on CNBC

Free Traffic
Free traffic or organic traffic is certainly the way to go, but this takes time but very rewarding when you get it right.
Just think of all the costs you will save!
This is a strategy known as SEO (search engine optimization) which enables you as the affiliate, to market your campaigns and do this for Free.
A combination of keyword research and writing good readable informative posts or reviews is the key to all this.
Over time, you will write 100s or 1000s of posts and reviews, targeting low competition high traffic keywords.
In other words, you will find your keywords and use those as the Title of your posts and reviews, and write great content around them.
Each post or review with your targeted keyword will have a certain amount of traffic attached, and you as the affiliate marketer will be trying to get your website/page in front of it.
You are looking for Google to index and rank your Posts and Reviews and hopefully get them to rank on pages 1-3 of Google.
The more posts and reviews you publish the more traffic you will attract, which will increase your potential sales.

Earn commissions
If you have managed to master 1-3 which is pretty straightforward then this is where you will earn yourself commissions.
Whichever Affiliate Network you use is where you will be getting paid from.
I know when you see it explained on paper it does look pretty straightforward, but I'm not going to try and con you by saying that it is easy, because if it was then everybody would be doing it and living the so-called laptop lifestyle.
It is not my intention to con you into anything, all I am doing is relaying the information in what I hope is a clear concise manner, which will help you make a decision one way or the other.
Everything you see is taught at Wealthy Affiliate and therefore if you are serious about building a sustainable passive income that will be around for many years to come, then there is no better place to learn all this and more, much more.
---
My Final Thoughts
I think you will agree that the Affiliate Marketing Model is pretty straightforward when it is broken down into segments.
I hope I have managed to explain things clearly and that you enjoyed reading this article, and that it has helped you to decide on whether this model is one you would like to learn and get involved in.
If it is and you haven't read my review on Wealthy Affiliate then you can read it here.
There are far too many "BS" schemes out there and maybe you think this is one of those, but I can assure you this is not, but only you can determine if what I am saying is the truth.
Why not take a look, what have you got to lose?
If it's not for you then just call it a day, but if you are serious about owning and building an online business, then I can assure you that you will not find any training like it, anywhere on the Internet.
Don't take my word for it, you have to try this awesome training that Wealthy Affiliate provides.
Get started now and see for yourself why Wealthy Affiliate offers the best mentorship and is the best online training platform that you'll find on the Internet today, for building your own successful business.
Go through my link and take advantage of the FREE membership and take it for a trial run, and I'll be with you every step of the way.
This could be just the ticket you have been looking for and take it from me won't be disappointed, but you will be overwhelmed with the enormous amount of training material available.
---
Feedback and Comments
If you have read my review on Wealthy Affiliate and want to ask any questions, please feel free to ask anything at all.
I look forward to answering all questions both positive and negative.
Why not tell me what you are currently working on or what your intentions are?
If I don't see you on the inside, I would like to thank you for passing by and taking an interest.
All the best