Welcome to this Live The Off Grid Dream Review
Living off-grid is not a new concept but it is one that not a lot of people are talking about because it means going back to nature and we all like our home comforts, right?
It is and has always been a dream of brothers, Jaymie and Shelby Freisen so much so that they decided to create a homestead, and business and help others do the same.
So if getting away from the toils of civilisation is on your list of things to do, then you might be interested in this self-paced coaching and mentoring program.
But before we get into the ifs and whys we'd just like to make a small disclaimer, that way you know where you stand.
We have no affiliation with Jaymie or Shelby or their Live The Off Grid Dream program in any way.
That means that we are not getting paid for this review.
Rest assured that what you are going to read will be an honest factual account of everything.
That way you will know more about what this course has to offer and whether living in nature appeals to you.
But more importantly, is there a business there and can you make a decent living as Jaymie and Shelby say you can?
So who am I and why should you listen to me?
My name is Mick and I started this website around 3 years ago to help people like you looking for a way to make money and escape the 9-5 rat race. Sound familiar?
We have reviewed all sorts of programs, systems and services which are heading north of 450.
Some are really good, some ok, but mostly bad with a lot of outright scams.
So trying to make money online can be notoriously difficult if you don't know where to look.
My experience was the same, but I did find a way which is not for everyone if you are interested we can discuss it further near the end of this review.
But for now, let's see what this Live The Off Grid Dream review has to offer.
---
[Affiliate Disclosure: This review has been thoroughly researched from information and testimonials that are in the public domain. This post may contain affiliate links which means we may earn a small commission, however, this won't affect what you pay!]
---
Live The Off Grid Dream – Summary
Product: Live The Off Grid Dream
Founders: Jaymie and Shelby Freisen
Website: www.livetheoffgriddream.com
Product Description: Learn how to build a business going back to nature
Cost to join: $397

Recommended: Maybe
Summary: Camping tourism has had a steady incline between 2017 and 2021 but like everything else Covid had a major impact.
I think if we are all honest about it that we love camping, especially as a child but for many growing up it has always been in their blood.
There's something about the freedom of living under the stars that appeal to most but living off the grid, is that going a step too far?
Well not for the brothers Jaymie and Shelby Freisen who realized their dream and went out and put it all into practice.
As result, they have made a great business out of doing what they love which can't be a bad thing and now they want to teach others to do the same.
Now living off the grid is not going to appeal to most because it's a major commitment, but what does appeal is getting away from it all.
You can still have your home comforts because depending on the location, you have the sun which can provide electricity for all your techie stuff.
So, is going back to nature something for you or are you happy with all the crap that we have to endure?
If this interests you then stay with us and see what this Live The Off Grid Dream review has to offer…
Live The Off Grid Dream – TOC
What Does Living The Off Grid Dream Really Mean -10 Great Benefits!

Living off the grid if you believe in evolution is something that has always been in our blood.
But the creature comforts, we have access to nowadays have turned us into something that we don't really like.
Camping allows you to go back to nature temporarily but living off the grid is something else and we see more and more people doing it today.
Maybe people have just had enough of all the crap that we have to endure because I know I have.
Living off the grid is a complete lifestyle change where we often see single persons and sometimes families who just have had enough and want to get away from it all.
Going back to nature means you have to be self-sufficient and nowadays with the many renewable energy sources available is pretty easy to achieve.
With the sun, wind and other forms and it also means growing and harvesting your own food.
You may or may not be in complete isolation but some love complete isolation.

So what are the benefits of living off the grid? Here are a few!
Freedom and independence – This allows you to live on your own terms, without the constraints of everyday life.
Financial savings – By relying on wind and solar power along with other sources of renewable energy.
Self-sufficiency –  Living off the grid allows you to be self-sufficient by living off the land.
Less of an environmental impact – By living off the land reduces your carbon footprint.
Health improvement – Living off the grid in nature is got to be great for your overall health and well-being.
Sense of community – People who live off-grid tend to be more social and have a great sense of community spirit, especially with like-minded individuals who are interested in living this way.
Privacy – Living off the grid allows you peace from the outside world, security and increased privacy.
Reduced stress level – By living off the grid ensures you don't have to worry about mundane things like a job, paying a mortgage, credit card debt, utility bills, cars, fuel and the list goes on and on…
 Increased self-reliance – Living in nature brings back all the elements that we lose or forget about in traditional life, like happiness, self-worth, self-knowledge, self-expression, self-acceptance and resilience.
Great for the spirit – Living in nature is great for the spirit and allows you to recognize what really matters in your life and helps to higher your vibration.
To find out if this lifestyle appeals let's continue and see what else this Live The Off Grid Dream review can unravel.
What is The Live The Off Grid Dream Program About?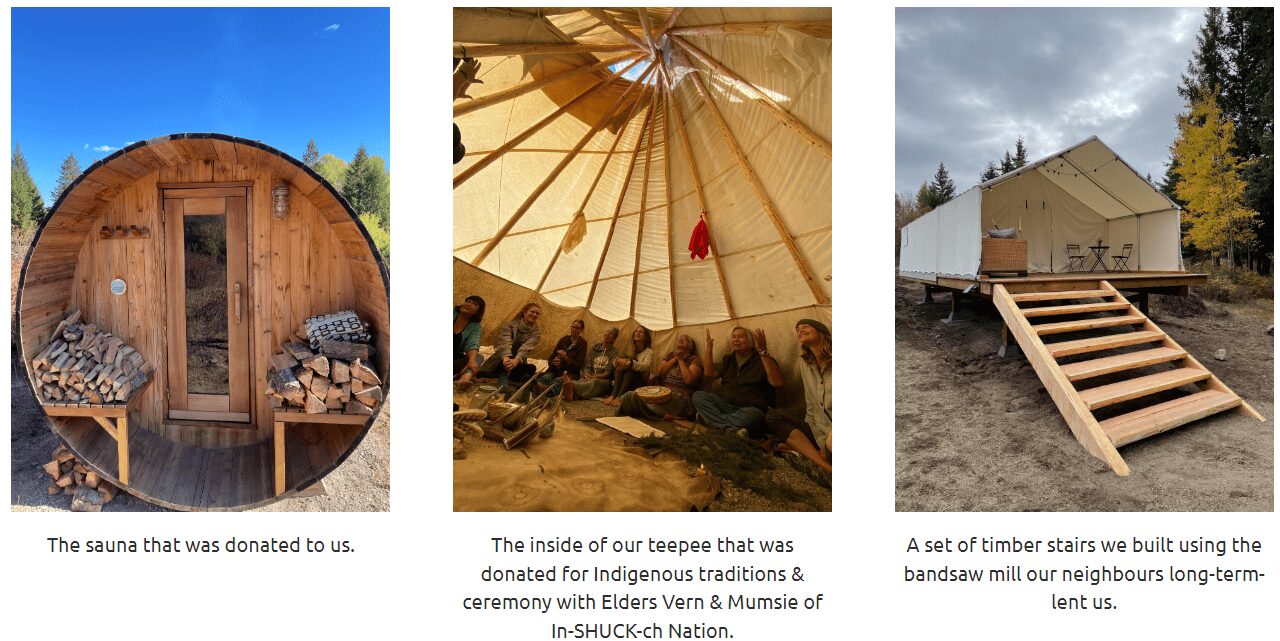 Live the Off Grid Dream Program is an online coaching and mentoring program that is self-paced and brought to you by Azhen Sanctuary.
Which is a homestead created by the brothers and a sanctuary where other like-minded individuals can live out their lives.
The course provides you with the knowledge of how to find and purchase land, and how to cultivate the land and develop it based on sustainable energies like water, sun and wind.
The business side is based around selling the crops to local residents and farms and offering the experience to others through rentals on Airbnb.
As a result of developing the land and business, they decided to share their knowledge with others and came up with the Live The Off Grid Dream Course.
As you can see by the above image people are always donating to their cause!
But this type of lifestyle we know is not going to appeal to many but I'm sure that you'll agree that the benefits far outweigh the disadvantages.
Here's a short video that might be of interest…
Who Are Jaymie and Shelby Freisen?
Jaymie and Shelby at the age of 13, were brought up in the construction industry learning trades that they would later rely on.
They both honed their skills in carpentry skills and metal trades by helping their father and grandfather build homes from the ground up.
Early on Jaymie realized the trappings of life with having to hold down a job and pay off bills.
As a consequence, he struggled with depression and even dropped out of school at the age of 11.
He spent a year reflecting, learning yoga, meditation and reading which were later the basis of Azhen which is a homestead and a way of life.
On the other hand, Shelby went through a similar phase in his life suffering from depression which was so bad he couldn't work for 2 years.
He helped his uncles every summer and mastered the craft of metalwork and began working on customer homes as a boiler maker.
Before starting RYD Motorsports which earned him recognition for his design skills.
They both have an avid interest in "conspiracy theories" which incidentally have turned out to be more "conspiracy fact".
Nowadays and they both believe that the aliens will eventually come for them.
In the next section of Live The Off Grid Dream review we take a look at the program and what it has to offer.
What Comes With Live The Off Grid Dream Course?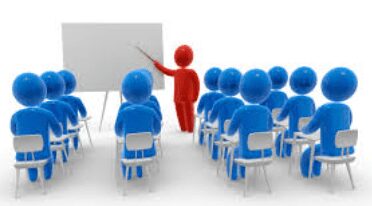 The Live Off The Grid Dream course is a comprehensive course which is split into 11 sections covering all aspects of living off the grid and the eco-lifestyle.
Finding Funding & Creating A Funding Plan
Jaymie and Shelby when they first started struggled with funding as they had a lot of debt which gave them a bad credit rating.
In this section, you will learn 11 different ways to get funding including the use of investors, joint ventures, donations, crowdfunding, bank loans, credit cards and more.
Access to their own business and funding system to create value, which covers keeping majority ownership, keeping buyback rights…
Their own communications system enables you to network with other like-minded individuals attracting them to your projects.
Have A Solid Plan And Clarify Your Vision
Learn their 4 step vision of what you want and how you are going to get there.
Discover new opportunities with a massive realization of what is really possible.
Customize their systems to suit your requirements. One-on-one call to help bring it all together and guides to help your plan and make it solid and creditable.
How To Find & Purchase The Right Piece Of Land That Will Serve Your Purpose.
Learn what the key elements are when searching for land and what to watch out for before you make a purchase.
Learn about the land assessment process which should include land zoning and the pros and cons of government bodies.
Purchasing methods, what to expect and the different ways to make your purchase legally and financially.
Options and how to utilize the land to help cover your costs…
Plan Your Economic Engine And Passive Income On Your Land
The systems that are used enable you to create a plan that requires the lowest input for the largest gains.
Learn how to build a good relationship with money and utilise it to the best of your capabilities.
Fastest ways to get an injection of cash. The wow factor and how to attract clients, renters, partners, investors etc
What to focus on first, what to build first and who to partner with as well as financials and marketing strategies plus so much more…
Plan Infrastructure Options 
Purchasing land that has access to water and is not surrounded by mountains that block out sunlight which are important factors to consider.
Water, wells, watch catchment, earthworks and water management
Power, solar, micro-hydro, wind
Human waste, compost toilets, septic tanks, incineration toilets, etc
Plan And Budget Your Building Types 
Learn about the various types of buildings you are going to want to build and the costs and fast-tracking options.
Learn about the pros and cons of traditional buildings. container homes, wall tents, yurts, teepees, tiny homes and more and what they recommend.
Land Design And Layout
Learn about the various permaculture practices and how to make sure you get it right the first time.
Such as Swales, wildfire protection, reservoirs, and ponds and receive a copy of their 160-acre plan.
System For Finding Caretakers Or Planning An Intentional Living Community
Finding the right people to join your community and help with managing the land is paramount.
Food Growth And Raising Animals
Learn all about conservation on permaculture growing, solar and geothermal greenhouses, and land and aquatic animals. soil health, animal protection and more.
Tools, Equipment And Machinery
Tools and machinery are a must if you want to develop the land and here you are shown how to get free or discounted tools.
Community, Connections And Resources
Get access to all the necessary paperwork such as plans, agreements, suppliers, drawings and special discounts.
You Will Also Get A number of Bonuses
Virtual workshop
Airbnb setup guide
Pre-filled out business plan
Access to the private Facebook group
Lifetime access to include any future updates
Plus an additional 11 bonuses
You can check out the itinerary here.
Continue reading this Live The Off Grid Dream review if you want to know what the costs are for partaking in this program.
Related Business Opportunity: Million Dollar Renter
Live The Off Grid Dream – 
Costs And Other Considerations?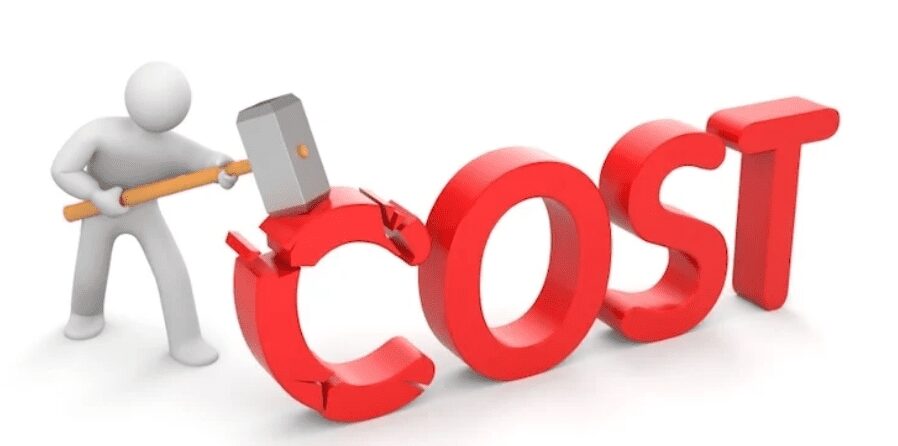 The training course is comprehensive and full of information that is hard to find anywhere else online which we thought was going to be costing thousands.
But the entire course you can get as of this review for $397 which is reduced from what it used to retail for at $797.
Can You Pay With Instalments?
There are 3 payment options available.
Full payment = $397
or 3 payments of $137 = $411
or 6 payments of $77 = $462
Are There Any Additional Expenses to Take Into Consideration?
Obviously, there will be many expenses on top of the course fee which is all explained in the course.
This whole venture is based on how you are going to fund it but if you already have the funds then that is a massive bonus.
Is There A Refund That Comes With Live The Off Grid Dream?
Well, yes and no!
Yes, there is and it's sort of better than your standard refund policy but you will have to apply everything that you have been taught.
This is how it works…
If for any reason you do not see any benefits meaning that the course didn't work for you, they will not only refund what you paid for the course.
But they will refund you an additional $2000 for your time.
So let's say the course ended up costing you $375 then they would refund a total of $2,375.
That basically tells you how confident that this course will work for you but you have to put into practice what you have learned.
So if you are thinking or hoping for some automated system, then forget it because this is not for you.
What do You Hope to Get From This Course – Who is it For?
The course will teach you all the fundamentals of what is required to start a new life off the grid and away from prying eyes.
The course is unique and extremely comprehensive that teaches you how to find the right piece of land in the right locations.
Through funding and the various ways, you can do this, through to planning and building your homestead.
This is for anyone who is tired of struggling in the real world and wants to make a drastic lifestyle change.
But to make this work you will need to earn a living off the land which is not going to be easy.
Can You Make Money With This Program?
Yes, and a major part of the course teaches you the many ways to make money from growing crops and selling them locally or to farmers.
Retreats and inviting guests to experience the lifestyle, and build a community of your own to help expand the retreat.
Create an oasis that will appeal to most people and rent the properties on Airbnb.
 What Students Are Saying About Live The Off Grid Dream Program?
We are surprised we couldn't find any third-party reviews but there are a few on Youtube as well as their website.
But as this type of lifestyle will not appeal to many it is sort of understandable.
Check out the reviews on the website here.
PROS And CONS – Live The Off Grid Dream Course
PRO
Unique business opportunity:
Comprehensive training program:
Jaymie and Shelby Freisen seem to know their stuff:
The refund policy goes beyond the normal, providing you take action when you go through the course:
Has to be great for your own peace of mind, health and spirit:
CONS
This type of business will take a lot of hard work:
For this, to become a success you have to make the land work for you or you could seriously get into trouble:
We have already seen several people choosing the wrong piece of land and ending up in serious debt:
Conclusion – Is Live The Off Grid Dream Program Worth it?
This type of lifestyle is not for everyone but we can see why it is getting more popular.
The training program is full of unique information that you will have difficulty finding in the way that they have portrayed it.
We think it is a great idea but there is a hell of a lot of work involved and so easy to get it wrong which they mention on the sales page.
It's not something that you can say, we'll give it a go and see how it works out because this is a serious lifestyle change.
So you'd better be serious about this but you can always pay them a visit and see what you feel and whether it's for you or not.
This will also appeal to the younger generation as opposed to someone who nearing retirement and will take a certain person or persons.
Back to the question. Is this program worth the money?
I think you'll agree it is more than worth the price tag they have put on it.
If this is a risk too far and would like a way to make a passive income then you might like to check out affiliate marketing.
There are no risks and this can be done at home or anywhere for that matter and is 100% passive.
You never know, this could be a way to fund your own Off Grid project.
If that interests then please read on…
Is Affiliate Marketing a Better Way to Make Money Online Right Now?
Affiliate marketing is regarded as a simple business concept that anybody can learn but finding the right mentor and training can be difficult.
Wealthy Affiliate is a training company who have been around since 2005 and in that time has seen over 2.4 million people come through their doors.
They provide comprehensive training at an affordable price and you can even join for free to see if this really is what you want to do.
There is a very supportive community that brings all levels of experience to the table and is prepared to share this with anyone.
There is a high-paying affiliate program for anyone who wants to take part (not compulsory) that can provide you with a great income where you get invited to a fully paid 5-day Las Vegas trip.
You have access to a vast education database with live training all the time.
If you are looking for a 100% passive online business where you can work when you want then this is it.
Just check out the reviews on Trustpilot.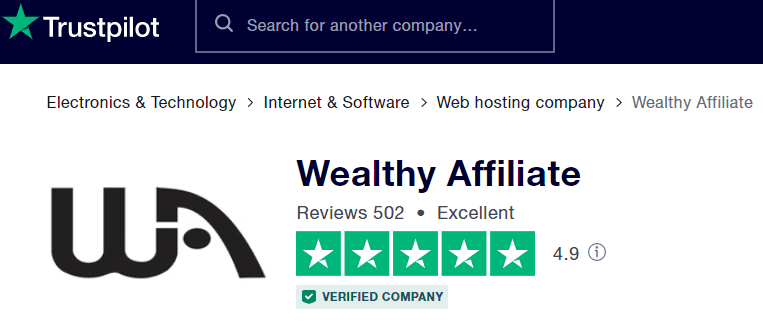 The training platform is a fully integrated one-stop-shop meaning that everything you need to succeed is in one place.
Education and training, Web development, Hosting your website, and a community that cares and is full of experience on many levels…

Live The Off Grid Dream Review – FAQ
Here are a few questions we found people asking that might be of interest.
How Much is Live The Off-Grid Dream Course?
The course is currently online for $397 which is reduced from $797 but we foresee this price going up due to the vast amount of information.
This is a course like no other and is all based on the experiences of the brothers who have struggled to get where they are.
Does it Come With a Refund?
There is no actual refund but they say that if you follow the course and put into practice what they teach you and it doesn't work for you, then they will replace whatever it cost for the course plus an additional $2,000.
What Countries Does This Method Work For?
As of this review, there are around 55% in the US and 30% in Canada with additional countries like Mexico, Spain, Jamaica and more.
Land zoning places an important role and differs from town to town but if you happen to come across a unique piece of land they will look into it for you.
Is it Possible to Come And See The Land Where You Are Based?
Yes, and there are a number of opportunities to visit which you will be informed of with dates for tours.
You can also take part in the workshops and even stay overnight which you can talk about on a one-on-one call.
Where Are You Located?
We are in Rock Creek, BC, Canada. But as mentioned we serve great people around the world!
How Long Will it Take to Become Successful?
This is down to each individual where everybody is different and has different goals.
This is a lifestyle and who knows, maybe you could be as successful as  Jaymie and Shelby Freisen.
As you know it took them around 7 months before they started making $30k a month through Airbnb but the quicker you can get the funding the quicker you will succeed.
Feedback, Comments And Subscribe
Well, guys, we hope you enjoyed this Live The Off Grid Dream review which certainly opened our eyes.
If you have anything to add then please leave a message in the comments section below.
Once again thank you for your time, take care and stay safe!