Welcome to this Amare Global Review
Maybe you have been approached by an Amare Global Wellness partner telling you what a great company Amare Global is.
Or you came across their marketing campaigns on social media and you are intrigued to know more.
With the vast number of MLMs offering similar products and opportunities, you are wise to research Amare Global like you are doing now.
So I have to commend you for doing your due diligence and the only way to find legit opportunities and ones that aren't.
In the next few minutes, you will know all there is to know about Amare Global which should put you in a better position.
To decide whether this company is worthy of additional research before making a commitment.
So let's get started.
---
[Affiliate Disclosure: This review has been thoroughly researched from information and testimonials that are in the public domain. This post may contain affiliate links which means we may earn a small commission, however, this won't affect what you pay!] 
---
Amare Global – Summary
Product: Amare Global
Founder: Hiep Tran
Website: www.amare.com
Product Description: Health and mental wellness multi-level marketing company
Cost to join: $69.95
Best For: Experienced network marketers
Recommended: Maybe
Summary: Mental health in recent times is always in the headlines and shouldn't be taken lightly.
That is why we found it strange that Amare Global has to refer to itself as "The Mental Wellness Company".
Even though there is very little known about it.
Amare Global – Table Of Contents
What is Amare Global?
Amare Global is a network marketing company that came onto the scene in 2016.
They focus primarily on mental wellness which goes hand in hand with physical health.
Amare in Latin means "to love" which is what we all should be trying to achieve, the universal language.
But first, you have to love yourself first!
Mental wellness is everything, a combination of fitness, removal of stress, confidence, physical performance and financial wellness.
Who is The Founder of Amare Global?
This is down to Hiep Tran who is also the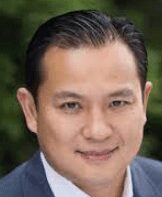 chairman of Amare Global.
Tran co-founded the company Meritus Payments Solution in 2008 and continued to help run the company.
When they merged with the Paysafe Group in 2014 and two years later Amare came to fruition.
Other than that we couldn't find a lot of information about him on the Internet.
But what we do know is that as a result of his own health in the business world.
He came up with the idea to help others but with regard to the network marketing world, this is his first venture.
He has a big team of experts helping him who do have expertise in the MLM business model but one of them has a checkered past.
This is Shawn Talbot but more on him a little later.
For now, let's see what else this company has to offer…
Is Amare Global a Pyramid Scheme?
Amare Global is definitely not a pyramid scheme as it is possible to make money as an Amare Global wellness partner.
By purchasing the products at wholesale and selling them at retail for a profit.
But if you want to give yourself a chance of earning some really big money then you will have to recruit and build a team.
However, Amare Global still has traits of a pyramid scheme in disguise.
Just for clarity on what a Pyramid Scheme is…
A through-and-through pyramid scheme would be when in this case Amare Global wellness partners.
We're getting paid for recruiting others without a product or service.
Sometimes the company would use a product or service to hide behind that had no value at all.
This could be classed as a pyramid scheme in disguise pretty much like a Ponzi scheme but with products.
The FTC or Federal Trade Commission produced a detailed report about MLMs which is an interesting read.
You might like to check out this short video…
Amare Global Products Line
The current best-sellers at Amare Global are…
Amare happy juice pack – One-time $155.95,  or join and pay $139.95 
Amare transformation pack – one-time $144.95 or join and pay $129.95
Amare fundamentals pack – One-time $155.95, join and pay $139.95 
Mental fitness pack – One-time $161.95, join and pay $144.95
Amare edge – One-time $83.95, join and pay $74.95
Amare GBX fit – One-time $77.95, join and pay $69.95
Amare kids pack – One-time $138.95, join and pay $124.95
Amare GBX foods system – One-time $99.95, join and pay $89.95
Amare products fit into the categories…
Mental fitness
Stress resilience
Confidence and weight
Gut health
Essential nutrition
Kids and teens
Amare gear
These can be found here on the Amare website.
Amare Global Business Opportunity – What You Need to Know
We are sure that your interest in Amare Global is probably because of the work-from-home business opportunity so this section would be for you.
How Much Does it Cost to Become an Amare Global Wellness Partner?
Firstly you'll have to seek out a sponsor or one will be appointed.
There's an annual fee of $69.95 that you would need to pay to become a Wellness partner.
What you get for this are all the tools to be able to run your Amare Global business.
This includes their Amare Builder App, the Attraction Marketing System, your Personalized Website and access to the BackOffice.
You are going to want to purchase some products and Amare provides three discounted packs that you might like to take advantage of.
Starter Pack – priced at $211.96
Entrepreneur Pack – priced at $374.96
Launch Pack – priced at $562.46
How to Make Money as an Amare Global Wellness Partner
There are various ways to make money with Amare Global which will be highlighted within the compensation plan.
But, the two main ways are always the same…
Purchase the products at discount and sell them at retail for a profit
Build a team and make commissions on what your team sell
Amare Global Compensation Plan
The compensation plan is how you get paid and the reason why people think Amare Global is a pyramid scheme is because of the structure created.
There are 13 different levels to climb and the more levels the more benefits and bonuses that are available.
They are often complex but the one at Amare Global seems to be pretty straightforward which you can check out here.
Otherwise, take the easy option and let an Amare Global wellness partner explain it to you here.
Are Amare Global Wellness Partners Actually Making Money?
Unfortunately, we couldn't find an income disclosure statement to focus this particular section on.
This is not uncommon when we are researching multi-level marketing companies as they all tend to look the same.
Around .22% earn most of the money leaving the rest struggling to make ends meet.
If you are looking for confirmation then check out what the Federal Trade Commission has to say here.
Monthly Costs at Amare Global?
One thing that seems to elude discussions when talking to a wellness partner about joining is what it might end up costing you.
Aside from your initial membership fee of $69.95 which is automatically renewed on a yearly basis.
You have to stay active as an Amare Global wellness partner and to do that you have to have a minimum of 100PV each month.
Looking at the website and compensation plan we couldn't find out the exact PV(personal volume) value.
But as we have reviewed many MLMs like Amare you can normally give $1 per PV or thereabout.
So expect to pay between $100 and $150 each month unless you can recruit and build a team.
Which would mean it would cost you over the year…
$69.95 + ($125*12=$1500) = $1569.95
What we haven't added to that total are marketing costs which would be an additional $50-$150 a month.
$1569.95 + $1200 = $2769.95
Unless you can recruit and build a team that is selling then you will have to find this amount yourself.
Of course, you could eliminate the marketing costs but striking up discussions on social media is disheartening and doesn't work.
What About The Dark Past of Their Chief Science Officer?
The chief science officer, Shawn Talbott had a lawsuit brought on through the FTC in 2005 regarding a product line and the way it was marketed.
The product was Cortislim which was marketed as a cortisol control weight loss formula which they also claimed had 15 years of scientific research.
The company at the time was Window Rock after the decision went against them and was pushed into bankruptcy.
As a result of this, a fine of $12 million went against the company and Shawn Talbott along with 2 others had to pay this fine.
If you want to look at the FTC documentation then you can here.
You might ask, but why do I need to know this?
Well, wouldn't you want to know who you were getting in bed with so to speak because I know I would?
Is Amare Global a Scam?

People are quick to judge companies like Amare Global and many don't have a reason to either.
Just because an MLM operates an income structure in the style of a pyramid does mean that Amare Global is a pyramid scheme.
A scam would constitute a company taking someone's money and giving nothing back in return which certainly isn't the case here.
We noticed that they use the term MentaBiotics which isn't used outside of Amare.
We couldn't find any clinical trials carried out on humans to back up their claims as a mental wellness company.
This is strange considering the way they market themselves.
What We Like About Amare Global
The Better Business Bureau is a registered body that monitors how a business performs.
A place where you can find complaints as this seems to be the only place where something gets done about them.
Interest For Amare Global Is On The Incline:
With most MLMs, the trends are usually sporadic, up and down, but with Amare, this seems to have been on a steady incline which is a good sign.
What we Don't Like About Amare Global
It Is An MLM Afterall And Hard To Make An Income:
With over 99% who do not earn enough to replace a job shouldn't get you to consider but to walk away.
Saturation is another thing to take on board because the same products are been marketed all over the internet.
Products are expensive when compared to alternative ones that you can find at a fraction of the cost.
Hidden Costs To Stay Active As An Amare Global Wellness Partner:
Monthly costs you could find take you to a place that you don't want to be.
Not A Member Of The Direct Selling Association:
It is not easy to become a member of the DSA because there is a vetting process that a company would have to go through.
Final Thoughts!

Everything about Amare Global, tells us that as far as MLMs go this is a decent one.
Ok, there is an issue with their chief science officer Shawn Talbot but it is clear that he doesn't play a major role in the running of the business.
Amare Global does have legit products and they are aimed at an important global issue such as mental wellness.
We have an issue with the monthly costs which many probably won't pay too much attention to.
It is only a few months down the road when you realize that the costs are getting out of hand and because you feel committed at this point.
Many continue hoping that things will change for the better until things get too much and will leave them in debt.
Amare Global will teach or tell you to get family and friends involved first which is a no-no if you value your friendships.
With Amare, it isn't that the products don't live up to expectations it is the work-at-home opportunity that we find struggling with.
If it's a work-from-home opportunity that you are looking for without all the restrictions that are put on you with an MLM.
How We Make Passive Income?
Affiliate marketing in our opinion is a much better business model which gives you so much more flexibility.
In comparison to an MLM company, there aren't any restrictions and the costs are minimal.
It also means that this business would belong to which an MLM isn't.
You can promote anything you like
No products to purchase or stock
No sponsor to answer to
No customer orders to handle which includes no shipping or returns…
No recruiting which means no cold calling and no rejection
Get started for less than $0.64
This business allows us to currently earn a mid to high 4-figure monthly figure.
We can provide you with the opportunity, the rest is down to you.

Amare Global FAQ
How Much Does It Cost To Become An Amare Global Wellness Partner?
There is an annual subscription fee of $69.95 which will be renewed automatically on a yearly basis.
For that, you get all the tools that are required to help you succeed.
Such as the Amare builder app, attraction marketing system, your own personalized website and access to back office
How Do I Become An Amare Global Wellness Partner?
If you have been approached by an Amare Global partner then you would discuss this with them who will guide you through the process.
However, finding the right sponsor is extremely important if you want to stand any chance of succeeding in this business.
You are looking for someone who has plenty of experience as a network marketer who is prepared to share their knowledge and train you.
Where Can I Learn More About Amare Global?
On the Amare website, there is a resources page which is extremely helpful which you find here.
What If I Want To Cancel Their Membership?
The Amare wellness partner membership program is an annual subscription and there are no cancellation fees.
You are able to return any products purchased within 30 days of the date of purchase however any products stockpiled you can't.
There will be a handling charge as well.
Are Amare Products Organic?
Amare products are not 100% organic but they are free from GMO ingredients and gluten.
Are Amare Products Safe For People With Nut Allergies?
Amare Global's manufacturer does provide the process when any of the following are present. (Peanuts, Tree nuts, Milk, Eggs, Fish, Shellfish, Soya, and Wheat)
They also go through extensive measures to ensure that there is no cross-contamination.
Do You Have Any Alternative Recommendations?
It is important that you thoroughly research companies like Amare Global to avoid disappointment.
Here are a few other similar companies that might be of interest to you…
Feedback, Comments and Subscribe
Hope you guys enjoyed this review and that we managed to answer most of your questions.
Until next time, stay safe