Hey Guys, welcome to the Sisel International Review
Maybe you have been approached by a Sisel distributor or maybe a friend who has been telling you good things about them.
Meanwhile, you find yourself asking all sorts of questions and want to know more about Sisel before you contemplate one way or the other.
With so many scams out there, that's why it is so important to stand back and do your own research and not get drawn into all the hype.
First, of, we are not associated with Sisel International in any way which means we aren't getting paid for this review.
This also means that we are in a better position to provide you with all the cold hard facts so that you are better informed.
In the next few minutes, you will hopefully have enough information to move forward with your decision-making.
So, let's get started.
---
[Affiliate Disclosure: This Sisel International Review has been thoroughly researched from information and testimonials that are in the public domain. This post may contain affiliate links which means we may earn a small commission, however, this won't affect what you pay!] 
---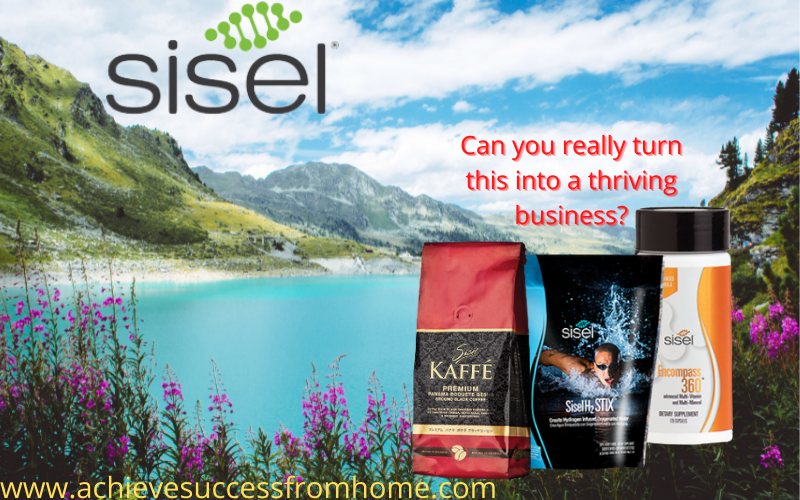 Product: Sisel International
Founder: Tom Mower and his son Thomas Mower Jr
Website: www.sisel.net
Product Description: Nutritional-based multi-level marketing company
Cost to join: $24.99
Best For: Experienced network marketers
Recommended: Maybe
Summary:  If you look above there is a reason why we say that MLM is best for experienced network marketers.
That is because they have managed to build large teams in the past and they have nurtured those people and become trustworthy.
This is what you will have to do if you are looking at Sisel as a way to create fortunes and a better way of life.
The reality of it all is that over 99% do not earn enough to replace a full-time job or to create a better life.
We know that is not what you want to hear but would you rather we BS'ed you where we drove you down the wrong path.
Where you can end up wasting weeks, and months for a pittance or would you want to create something that you can be proud of?
Sisel International Review – TOC
What is Sisel International?
Sisel pronounced "sizzel"  which is an acronym for "Science, Innovation, Success, Energy and Longevity"
Is just one of the many nutritional-based multi-level marketing companies to come out of the state of Utah in recent years.
Founded in 2006 by the father and son combination, Tom Mower Sn and Tom Mower Jr.
Tom senior is no stranger to running and founding a successful business like Sisel as this is evident with his previous venture Neways.
However, Neways as a company name is no longer with us as this went through a rebranding and is now called Modere.
With all his experience, Tom went on a quest to illuminate Toxins which are harmful to the atmosphere and create products that are environmentally friendly.
Sisel provides a number of products ranging from beauty and weight management to household.
In order to be competitive in this industry, you have to handle all the processing yourself and not portion it out to 3rd parties.
Like you see with most companies, so he decided to create a futuristic manufacturing plant costing over $100 million.
What you are getting are products that are 100% developed and manufactured by Sisel International.
As they are an MLM then there is a home-based opportunity for anybody who wants to earn some money.
Who Are The Founders of Sisel International?
This is down to Tom Mower Sn who unfortunately is no longer with us and parted only recently.
Which leaves his son Tom Mower Jr holding the reins.
Tom Mower was a family person with many philanthropy interests in children, wildlife and environmental issues.
Even holding council with the Dalai Lama.
But with all the goodwill in the world, we find Tom Mower and his wife going to prison for 3 years for tax evasion in 2005.
Ok, so you might be asking, but why do I need to know this?
Well, when people look at businesses like Sisel they often do not research the company thorough enough and find out later when it's too late.
Is Sisel International a Pyramid Scheme?
Sisel International is not a pyramid scheme!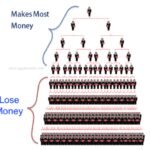 Far from it in fact, because they provide legitimate products that many people are happy with.
One thing that makes Sisel stand out is that they handle the whole process themselves.
From research through to manufacturing and packaging which all goes towards credibility.
The pyramid comes about because of the compensation plan but pyramid structures are with us in normal business too.
You don't have to become a Sisel International distributor to sell the product.
But if you want to stand any chance of earning some real money then you will have to become a distributor and build a team.
Just for clarity on what a Pyramid Scheme is…
This is when in this case, the Sisel distributor gets paid for recruiting others without a product or service, like a Ponzi scheme.
What can often happen is that the company does have a product or service but those do not have any intrinsic value.
Meaning that they are of no use to anybody, they are there just to hide behind to disguise the real purpose of the company.
This is just like a Ponzi scheme but with a product, now if the products were bad then they might come under a pyramid scheme in disguise.
You might like to read a report from the Federal Trade Commission here.
You might like to check out this short video…
How Does Sisel International Work?
Companies, in general, have enormous marketing budgets but with an MLM this cost is offset through their distributors.
This means MLM companies can save a fortune in marketing costs.
In exchange, Sisel distributors have the potential to make themselves an income through selling the products themselves
With the prospect of building a large team where you can earn yourself even more money through the sales of your team.
In theory, this should be a win-win for both parties but let's take a look at…
Why You Will Struggle With Sisel International
The 3 main issues with any MLM are the expensive products, competition and the work-at-home opportunity.
Let's take a look at what happens leading up to the launch of an MLM.
There are 2 launch dates!
The journey begins with an initial start date and you and I are not invited, not unless you are an experienced network marketer.
You are probably not aware but some network marketers are actually paid to join in this case Sisel and yes that does happen.
This helps to create the foundation of the company moving forward and ready for when the actual main launch takes place.
It is important to start in this manner due to the life expectancy of an MLM which is 5-10 years.
Sustainability is very important and to keep the engine moving people have to be recruited and that's why there is always an emphasis on recruitment.
The biggest mistake that you can make when joining an MLM is choosing the wrong sponsor.
You need someone who is experienced and who is prepared to share with you everything they know.
But how do you know who is and who isn't the right sponsor?
Unless you know the sponsor then you don't and that's why people sort of search out the top earners.
If you are unfortunate to choose the wrong sponsor which isn't difficult because they are so many.
Then, unless you are experienced then you will struggle which is the reason why between 50 and 70 per cent leave within 12 months.
Not only that but around 99.78% do not earn enough to replace a full-time job with an average income of around $2,000 to $3,000 for the year.
Don't believe me then please do your own research thoroughly!
Now if you are happy with those stats then all we can say is good luck.
MLMs always start off with a lot of interest because the best time to get involved is right at the beginning.
Once interest starts to slip which could be for many reasons, like lawsuits, poor quality products, too expensive, and people struggling.
Then people will struggle to recruit and all sorts of underhanded tactics are applied.
Once recruitment slows down then we see the founders looking for investment just to keep going.
Eventually, they will default on the debt because there is no money coming through and the company will go into foreclosure.
That is if they haven't already been closed down by the Federal Trade Commission.
But, you know what? The marketers at the very top in the .22% will still be earning the megabucks and a few million less isn't really going to matter.
This is the short version of this documentary and the full version can be found on YouTube.
If you have a passion and you clearly do with your interest in Sisel, then why not take that passion and build your very own business.
Why restrict your potential for earning by trying to get close friends and family involved which is what they will teach you.
When you can create an online business of your own that will reach a worldwide audience "for free" with limitless earning potential.
Well, there are places that teach you everything you need to know and Wealthy Affiliate is just one of them.
Where they will teach you step-by-step how this can be done and the beauty of this is that it is entirely free to get started.
Sisel International Products Line
Sisel manufacture and sell a vast array of products that cover a wide area.
From $17 for the Mt Pleasent Shower Gel for Men right up to starter packs which you should consider should you join at $436?
The products can be found on their website under the categories…
Fitness and Weight Management
Health
Beauty
Home
Personal Care
Their current best-sellers are…
Mt Pleasant Shower Gel for Men @ $17
Collagen B3 @ $64
Coconut Body Milk @ $43
Starter Pack – Chocolate @ $226
Starter Pack PLUS – Chocolate @ 436
Breakthrough 2022 Weight Loss Pack @ $184
The full range of products plus ingredients can be found on their website.
Sisel Business Opportunity – What You Need To Know
For anybody looking to take the Sisel work from home opportunity to the next level then this is the section for you.
How Much Does it Cost to Become a Sisel International Distributor?
To become a Sisel distributor it will cost you $24.99 and what you get for that is…
1 Kit box
1 Flip chart with easel
5 Catalogs
Price list
Sisel guide
10 Sisel registration tear sheets
10 Why Sisel? Tear sheets
1 Sisel pin
Sales tools
Loyalty reward
At this stage, it is not compulsory to purchase any products but to show customers you will need to purchase some.
The packs are available at this stage…
Wealth Builder Beauty Pack – $346 plus 330PV
Wealth Builder A.G.E. 7 Pack – $369 plus 369PV
Transformation Wealth Builder Pack – $346 plus 330PV
Wellness Wealth Builder Pack – $346 plus 330PV
Wealth Builder Fitness Pack Chocolate – $368 plus 335PV
Toxin-Free Wealth Builder – $316 plus 311PV
How to Make Money as a Sisel Distributor
There are various ways to make money with Sisel which are highlighted within the compensation plan but the 2 main ones are.
Purchase the products yourself and sell them to make a small profit
Recruit and build a team and make commissions from their sales
People tend to join as a preferred customer first but to give yourself the best chance of making an income you will have to build a large team.
To keep your team together you will have to mentor and keep them motivated and this is where experience comes in.
Sisel International Compensation Plan
The compensation plan is how you get paid and what gives the business that pyramid structure.
At the end of the day, they should be simple and straightforward so that everyone can understand them but they often aren't.
They are complex in nature which often leads us to believe that there is some motive behind this.
However, all MLMs have one and they are all different.
The one here at Sisel International is, as far as we are concerned very complex because there are 8 ways that you can benefit.
There are also 13 levels of ranking that you would need to climb to get where the real money is.
So rather than our attempt to confuse the hell out of you, we have put in a link to the pdf format which can be found here.
Likewise, you can sit back and listen to a Sisel International representative talk you through it here.
Are Sisel Distributors Actually Making Money?
As is normally the case, we couldn't find an income disclosure statement anywhere on the Sisel website which doesn't really surprise us.
They never paint a nice picture and only go towards reinforcing what we have already mentioned in this review.
However, we aren't saying you won't make any money we are just saying it is very unlikely.
If you are looking for confirmation then check out what the Federal Trade Commission has to say here.
What About The Monthly Costs At Sisel?
As always when people are approached by a Sisel distributor something that eludes the conversation is usually how much this is all going to cost you.
As well as marketing costs which we won't go into because this is an in-depth subject.
The reality is that you will have to pay for marketing to get your word out because contacting people on social media does not work.
But, to stay active as a Sisel distributor it will cost you between $150 and $300 a month.
Obviously, this is a combination which includes your downline (your team) but if you don't have a team or your team can't afford it.
Then you will have to purchase stock yourself just to stay active.
Over the year this can amount to between $1800 and $3600.
This is stock that you will have to sell, just to stay as a Sisel distributor and this is why so many leaves in debt.
Is Sisel International a Scam?
Sisel International is not a scam because they manufacture and sell legit products.
In fact, they handle the whole process from scientific research to manufacturing and selling the products.
Ok, the mowers ended up being convicted for tax evasion and being sent to prison and that is unacceptable.
There are no excuses but they are no longer associated with the business which is now down to their son.
You might like to check out these similar businesses…

The Truth in Advertising
The Truth in Advertising is like a watchdog.
A great place to check for any dirt on any company is Truth in Advertising or TIN for short.
Anything untoward you are sure to find on the TIN database.
However, Sisel does not have entry.
What we Like About Sisel International
They Have their Own Manufacturing Plant:
Sisel is making a big commitment to stand out among its revivals by taking on the responsibility to handle the whole production process.
This includes research and product development, manufacturing, quality control, packaging and shipping.
That means there should be more money in the pot to offer bigger discounts and bonuses to distributors.
Always a good thing to see people giving back to people in countries that are less fortunate than yourself.
History And Good Track Record:
Prior to Sisel, the Mowers founded Neways which was another successful company in the nutritional industry which is currently Modere.
What We Don't Like About Sisel International
It Is An MLM Afterall And Hard To Make An Income:
MLMs are notoriously difficult if you are joining for the work-from-home opportunity.
The health and wellness industry is literally saturated with MLM companies doing the same thing.
Products Are Very Expensive Products:
You have to be confident in the products otherwise how are you going to convince others.
Hidden Costs To Stay Active As A Sisel Distributor:
Unless you can build a team who can sell and recruit you are going to find it difficult to stay active as a Sisel distributor.
There are quotas to meet and unless you can sell the products then you will have to purchase the products yourself just to stay active
Not Accredited With The Better Business Bureau:
Whilst Sisel is registered with the BBB they aren't accredited
Tom Mower And His Wife Convicted And Sent To Prison For Tax Evasion:
Tax evasion is a big thing in the US and with all the help from their legal representatives indicating their charitable contributions.
It still wasn't enough to send them both to prison for around 20 months.
Even their in-house council was taken down for about the same amount of time.
Not A Member Of The Direct Selling Association:
Becoming a member of the DSA is not as straightforward as you may think as the company goes through a stringent vetting process.
Trending Is On The Decline
As you can see in the image below, the interest from people in Sisel has dropped off in recent times.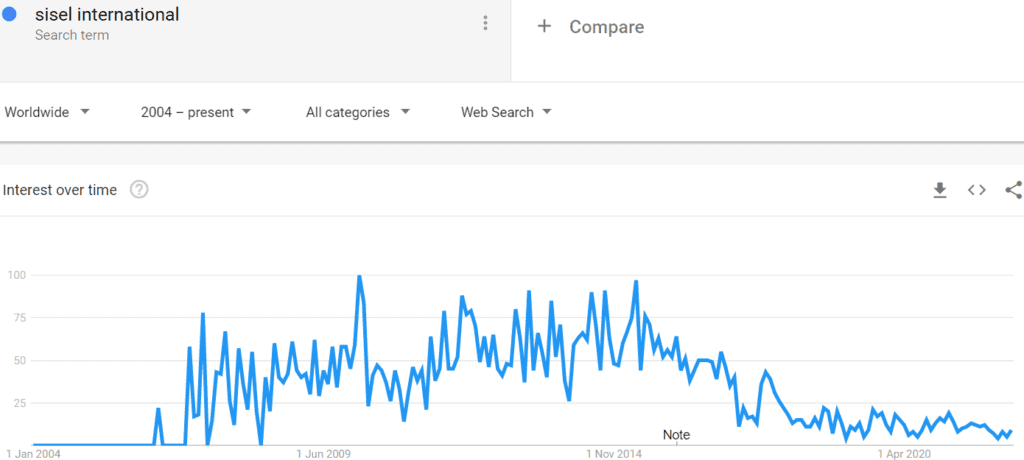 Sisel International Review – Final Thoughts!
When we have talked to Sisel distributors they talk about the business opportunity as their own.
Unfortunately, this is not the case and is contrary to what Sisel might tell you.
This isn't your business and they can pull the plug at any time and for any reason.
You are an employer although you won't be treated as a normal full-time employer.
If you are looking to start a business then you need to be in full control not guided or steered like you are with Sisel.
One of the biggest problems with MLM is rejection which you have to contend with all the time.
That is the reality of being a salesperson but with an MLM you are trying to sell expensive products.
That nobody has heard of to people who you do not know is a recipe for disaster.
If you want to know what we do for a living then please continue to read.
How we Make Passive Income?
The reason we are not fans of the MLM business model is not that they are illegal or unprofitable because they are for some.
It's because of all the restrictions and costs that come with them.
That is why we think affiliate marketing is the best business model.
Where…
You can promote any product or service you like
You do not have to purchase or stock products
You do not have to answer to a sponsors
You do not have to recruit
You do need to handle customer orders, shipping, returns
If you have a passion or love for something, then why not turn it into a profitable online business.
That's what we did and currently earning a mid to high 4-figure monthly income.
We can provide you with the tools, the rest is down to you.

Feedback, Comments and Subscribe
Ok guys, thank you for being patient and hope we managed to answer most of your questions.
As before if you have any questions don't be shy and drop us a line below.
Until next time, stay safe