Hey Guys, welcome to the Origami Owl Jewelry Review
Maybe you have come across their marketing campaigns on social media.
Or been approached by one of their distributors and you want to know more before taking the plunge and giving it a try.
Well, you are in the right place because in the next few minutes you will know all the important stuff that you need to know.
In order to make an educated decision on whether to pursue this company further but one thing that you need to know first.
Is that we are not affiliated with Origami Owl Jewelry in any way shape or form.
All that means is that we aren't getting paid for writing this review which also means we will provide you with an honest account.
Of who Origami Owl really is and whether the products are any good because it is the products that drive the business and they need to be legit first.
So, let's begin.
---
[Affiliate Disclosure: This Origami Owl Jewelry Review has been thoroughly researched from information and testimonials that are in the public domain. This post may contain affiliate links which means we may earn a small commission, however, this won't affect what you pay!] 
---
Origami Owl Jewelry – Summary
Product: Origami Owl  Jewelry
Founder: Bella Weems Lambert
Website: www.thinkgoodness.com
Product Description: Fashion jewelry, cosmetics, wellness, attire MLM
Cost to join: $49
Recommended: Maybe
Summary: Now if you are like me or the misses then the only way you would entertain a multi-level marketing business.
Is if you were interested in the work-from-home opportunity but you know what, there are plenty of those around.
The problem is that whilst they may look great on the surface when you get down to the nitty-gritty they often aren't.
If it's a better opportunity you might like to take a look at Park Lane Jewelry a review that we have only just completed.
Origami Owl Jewelry – TOC
What is Origami Owl Jewelry About?
Origami Owl Jewelry is a network marketing company manufacturing and selling custom jewelry.
They are based in Chandler which is in Arizona, USA and came onto the scene in 2014.
They operate in Canada, the US and Puerto Rica.
They are primarily a party planning business where distributors would host parties at home and various other locations.
As of now the current number of distributors in the Origami Owls case are called "Purpose Partners" and is heading way north of 60k
The product that started it all off, was a product they called "Living Locket" which is clear and can be filled with various gems.
They even have kits that can be bought so the customer can create their own to give it that unique feel.
You might like to hear Bella's story in this short YouTube video…
<
Who is The Founder of Origami Owl Jewelry?
This accolade belongs to Bella Weems and as the story goes, when she was 14 she approached her parents about buying a car.
Like all strict parents should be, they told her if you want a car then you need to get a job and start saving.
Great way to instil values into young kids especially as most kids nowadays all they have to say, I want this and it's given.
Well, with no fear she took the advice of her parents and pulled together $350 of her own money.
Along with $350 from her parents to start this new venture, Origami Owl.
With the intention of saving enough money to buy a car by the time her 16th birthday came around.
Bella and her mother Chrissy became business partners although her mother doesn't play an active role within the company.
They started making jewelry at home and sold it to family and friends until they decided to expand the business and rent a kiosk in town.
For which they had to get a loan from a family member.
In 2011 the business had grown to nearly $300k and in the following year, the Origami Owl had exploded to $24 MILLION in revenue.
Unbelievable how something like this can take off and nowadays the business is valued somewhere in the region of $250 MILLION.
Not bad for someone who ended up taking an internship in her own business when she finished school.
As for the car, who knows maybe it ended up being a Ferrari!
Is Origami Owl Jewelry a Pyramid Scheme?
Origami Owl Jewelry is definitely not a pyramid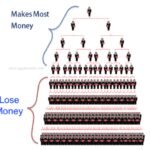 scheme as you can make a living by only selling the products yourself.
However, if you want to excel in this business then you really need to get on board and start recruiting.
Just for clarity on what a Pyramid Scheme is…
The consensus is that a company may be declared a pyramid scheme where the affiliates or representatives are paid a commission for recruitment only.
Where there isn't a product or service with an intrinsic value, which is a product or service that is useless and has no meaning.
In most countries this is illegal and in some countries, people go to prison for a very long time, an example would be China.
What normally happens nowadays is that companies hide behind products which makes it all the more difficult for the FTC to prosecute.
Why aren't these MLMs getting closed down?
There are so many MLMs that operate as a pyramid scheme and because there are so many it takes time for the FTC to get their act together.
After all, they only have a limited resource of people to investigate and by the time they get around to doing anything about it.
The company under investigation usually closes down and reopens as some other company probably doing the same thing but using a different name.
You might like to check out this short video…
Origami Owl Products Line
Over the years Origami Owl has expanded their product line somewhat and moved into beauty, cosmetics, and wellness.
Which are all part of the "Thinkgoodness" trademark.
Under…
Willing Beauty – Developed by her mother Chrissy
CMYK Cosmetics – Stacie Smith
Intuitiv Wellness – Doctor Jason Kolber
These products now cover a major part of what the Health and Wellness industry is all about and are not just focused on jewelry.
As we can see the way forward is to take on consumable products to help grow the business with repeat customers.
Origami Owl living lockets are the products that started this business…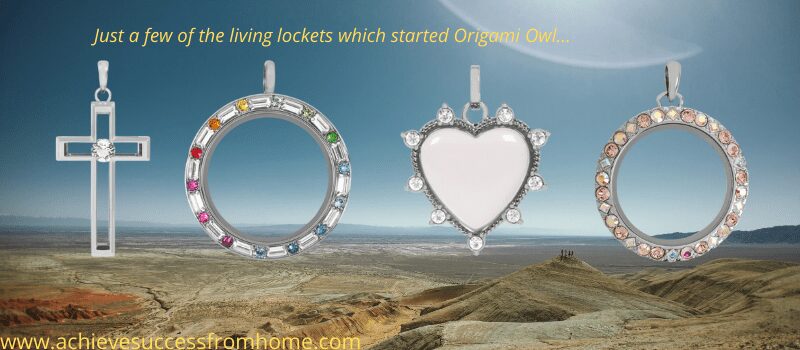 The ones in the above image are from left to right…
Birthstone Cross Locket – $58
Rainbow Baguette Crystal Twist – $40
Puffy Heart Living Locket With Crystals – $48
Disney Princess Living Locket With Crystals – $42
All very beautiful pieces and for a more detailed look, we would suggest heading over to their website.
Products start from around $2 for links through to $148 for a living locket watch.
Origami Owl Business Opportunity – What You Need To Know
If you really want to put yourself into a position where you could have a flourishing home-based business then this is the section for you.
How Much Does it Cost to Become an Origami Owl Purpose Partner?
We can see by looking through past Origami Owl reviews that the cost to join has changed several times.
As of this review, there is only one fee to join which is $49 and that gives you the title of "Purpose Partner"
Which for all  tense and purposes means that you are a "Brand Ambassador"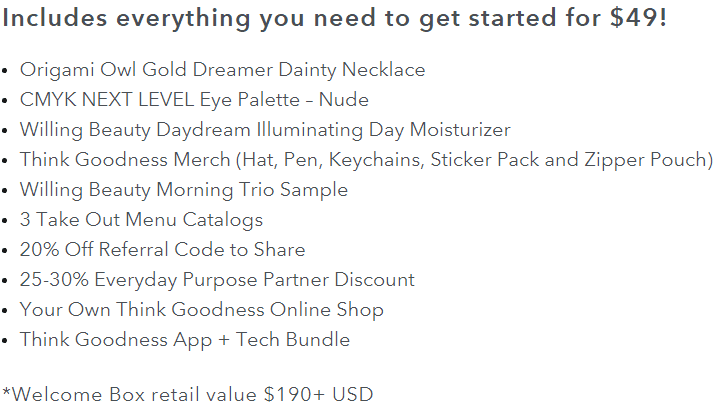 How to Make Money With Origami Owl Jewelry…
There are 2 ways that you can make money with Origami Owl Jewelry.
Purchase the stock for yourself and sell on to family and friends
Recruit others into your team and make a commission from their sales
Recruitment is key here if you want to excel in this business.
Origami Owl Compensation Plan
The compensation plan is how you get paid and what gives the business the pyramid style.
They are often complex in nature but the one here at Origami Owl is pretty straightforward as you can see by this pdf.
Or you can sit back and let one of the distributors go through it with you.
Are Origami Owl Purpose Partners Actually Making Money?
We can't understand why a company would show the true income values because as you can see below doesn't paint a nice picture.
These figures are straight from the Origami Owl website!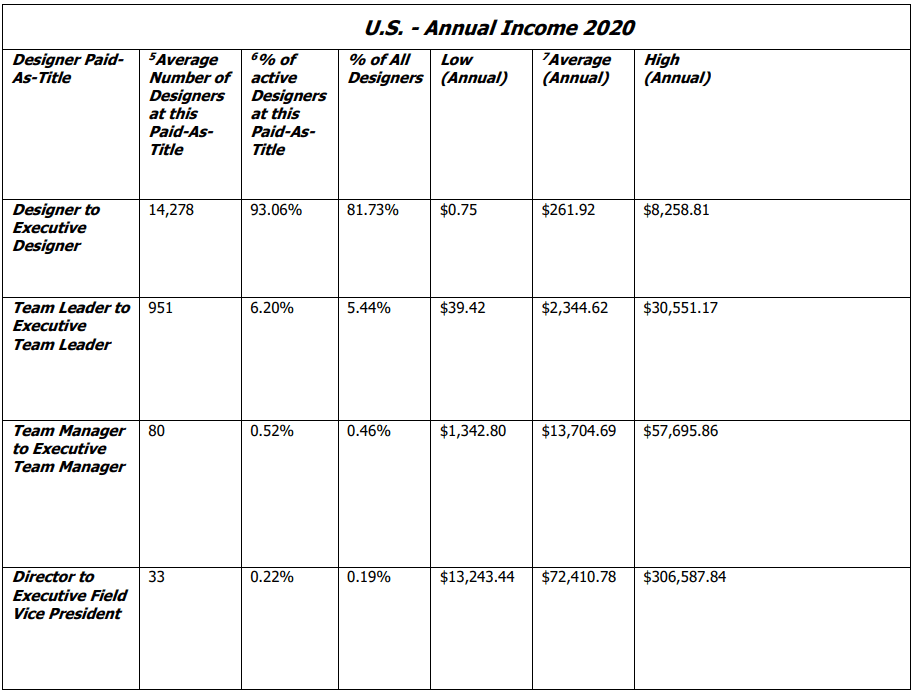 If you take a close look at the image above you will see that out of 99.26% of the total number of distributors at Origami Owl.
The average income is $2,344.62 with the odd person earning $30,551.17 and even this figure would not be enough to replace a full-time job.
If you are looking for confirmation then check out what the Federal Trade Commission has to say here.
Is Origami Owl Jewelry a SCAM?
In our opinion, Origami Owl is definitely not a scam or does it even come close for that matter?
The business is thriving, the product range has expanded exponentially and there is nothing untoward hanging around the corner.
Such as lawsuits etc.
We found plenty of negative reviews regarding the quality of the products going back over a decade which you can find pretty easily.

What we Like About Origami Owl Jewelry
Accredited With The Better Business Bureau:
Origami Owl has an accreditation of A+ which they acquired in 2014 and this tells us that they are moving in the right direction.
Another place to check for recognition that an MLM is working to strict guidelines is the acceptance by the Direct Selling Association.
This shows they have the right values and dedication to help others make money with their home business opportunity.
Inexpensive To Get Started:
Most of the products are reasonably priced and it only costs $49 to become what they call a Purpose Partner which a is Brand Ambassador.
The jewelry does stand out and is recognizable and you can purchase the kits and give them that personal touch.
What We Don't Like About Origami Owl Jewelry
Hosting Home Parties:
If you have even organized one of these types of parties then you will know there is a lot of work involved.
If you can't do it from home and besides who would want strangers coming into your home, there are costs for renting space.
Then there is food that you have to organise and maybe wine which has to be factored in.
The Income Potential Is Very Low:
We have just covered this issue but maybe you are happy with just making a few dollars here and there and besides this might work for you.
Complaints About The Products And Quality:
Complaints in one form or another are always going to be there but when it comes to the quality of the products then there has to be a problem somewhere.
Often when you are trying to keep the costs down quality gets neglected and a change of manufacturer might have cause for concern.
MLM Jewelry Line Is Very Competitive:
Yes, this is a very competitive industry but competition is good to some degree.
Origami Owl Jewelry Review – Final Thoughts!
Overall, I like what this company stands for, the family values and commitment to helping others.
With most businesses it usually isn't about the products or services because if the products weren't legit then there would be no business.
Since it isn't about the products then there is only one thing left and that's the total lack of potential to actually make an income.
We are not sure just why there are over 60k distributors when the facts are there in black and white.
According to Origami Owls' income statement, not ours or something, we have dreamed up.
Then out of those 60k distributors, 59,556 will not earn enough money to replace a full job.
Therefore if you are looking for a business opportunity where you can make 4-5 figures a month then please read on.
How we Make Passive Income?
The key to becoming successful in an MLM is that you have to build a large team and you might start off with the right intention I know I did.
But, once you have exhausted the family and friends group like they always teach you then it's down to banging on doors and cold-calling.
One thing you should never do is introduce any business venture to family and friends, not if you really value their friendships.
If you have a passion for something like you obviously have with fashion jewelry, then why not create your own business?
That will enable you to promote anything you like and make commissions as high as 80%.
Where…
There is no recruiting
Don't have to attend functions
Nobody is pestering you like a sponsor to improve sales
You can work when you want and where you want
You can call this business your own
It's called affiliate marketing where your job is only to connect the customer with the merchant, that's it.
If you want to know more then hit the link below and see for yourself.
It's free and there are no credit card details either.

Origami Owl Jewelry FAQs
How Much Does It Cost To Join Origami Owl?
The membership fee has changed over the years but is currently at $49.
Which is for your welcome box plus everything you need to get started with your business.
Do I Have To Be Part Of The Auto Shipment Program?
No, you don't however, you are best joining the program otherwise you will lose out on discounts.
With the auto-ship, you can get up to a 30% discount and there's FREE shipping for orders over $40.
You can cancel or skip at any time.
Can You Give Me An Indication Of Shipping Costs?
Orders can only be accepted for the following…
The US, Puerto Rico, Canada, Guam, Virgin Islands, Northern Mariana Islands, American Samoa, Palau and APO/FPI addresses.
For further details!
Can I Customize My Own Jewelry?
Yes, you can and these come by the way of kits that you can use to personalize the "living Lockets" which is how Origami Owl started.
These kits make your product personal and unique and will stand out amongst the crowd.
People will notice and you might find them coming over and striking up a conversation.
Can You Tell Me About The Returns Policy?
You have to notify your sponsor within 30 days of your purchase with the proof of purchase receipt.
If the product is defective then you have 90 days to make your claim where you will receive a replacement otherwise a credit note if the product is not available.
How Can I Contact Origami Owl?
A good place would be to approach your sponsor first or maybe ask inside the Facebook group although people tend not to use Fb groups much.
Failing any positive response then the contact details are below…
Call: 1 (888) 491 0331
There is a contact form on the website that you could use.
The last resort would be to write to them: OrigamiOwl, 450 N 54th St, Chandler, AZ, 85226.
Where Can I Go To Ask Further Questions?
The FAQ if you haven't already noticed on the Origami Owl website is pretty none existent.
If you need to ask any particular question about the business then you might like to look at this webpage.
This might be able to help you out but why the links to the FAQs no longer exists is beyond me.
What Happened To Origami Owl Jewelry?
Since 2014 when the company was formed Origami Owl has really turned into a thriving profitable business.
Joining forces with big companies like DreamWorks, Warner Bros and Disney.
What Is Origami Owl Jewelry Made Of? 
Origami Owl Jewelry products are made to last with most of the products made from stainless steel for longevity and durability.
What Is Origami Owl Jewelry Worth?
The company is valued at somewhere in the ballpark of $250 million which is not bad for a young girl of 14 who started the business in the first place.
Feedback, Comments and Subscribe
That's about it for this review and hope you enjoyed it and that we managed to address most of your questions.
Until next time, stay safe