Hey Guys, welcome to my Shorten The Gap review
This is a business website that provides several products or systems that can help you to succeed in business specifically through personal branding.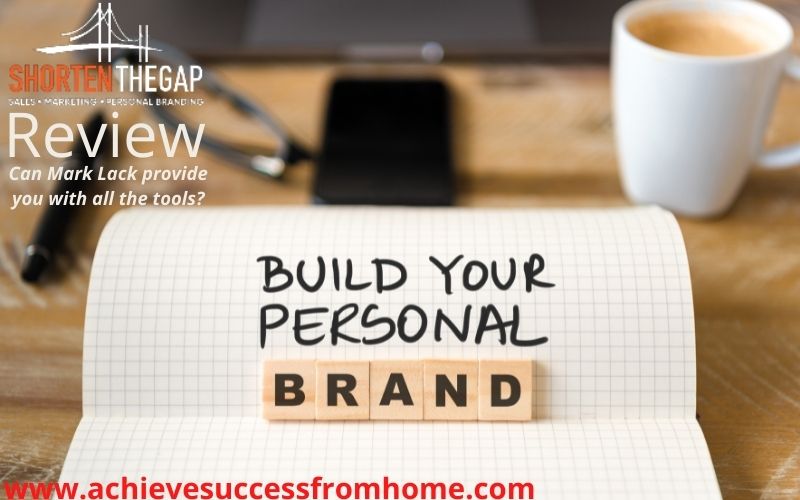 So if you are struggling with your business and looking for inspiration then this could be just what you have been looking for.
Before we get started, we'd just like to mention that we are not associated with this business platform.
That means we are not getting paid for this Shorten The Gap review.
In the next few minutes, you will have a better idea of whether Shorten The Gap is a legit training platform or something to avoid.
With that said, let's get started.
---
[Affiliate Disclosure: Shorten The Gap Review has been thoroughly researched from information and testimonials that are in the public domain. This post may contain affiliate links which means we may earn a small commission, however, this won't affect what you pay!]
---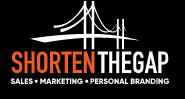 Product: Shorten The Gap
Founder: Mark Lack
Website: www.shortenthegap.com
Product Description: Training platform with multiple courses in personal branding.
Cost to join: $37 – $12,000
Recommended: Maybe, but not recommended for beginners
Summary: There are more than enough programs and systems that claim they can help in personal branding but many are not worth the money.
So where does Shorten The Gap fit into this scenario?
I don't know about you but spending $12k on a course is a little extreme but the creator and founder Mark Lack does have a lot of experience.
As well as being very well respected within the marketing arena
But is this price tag worth it when there are many similar products and systems out there that do the same thing for a lot less money?

Shorten The Gap Review – TOC
What is Shorten The Gap About?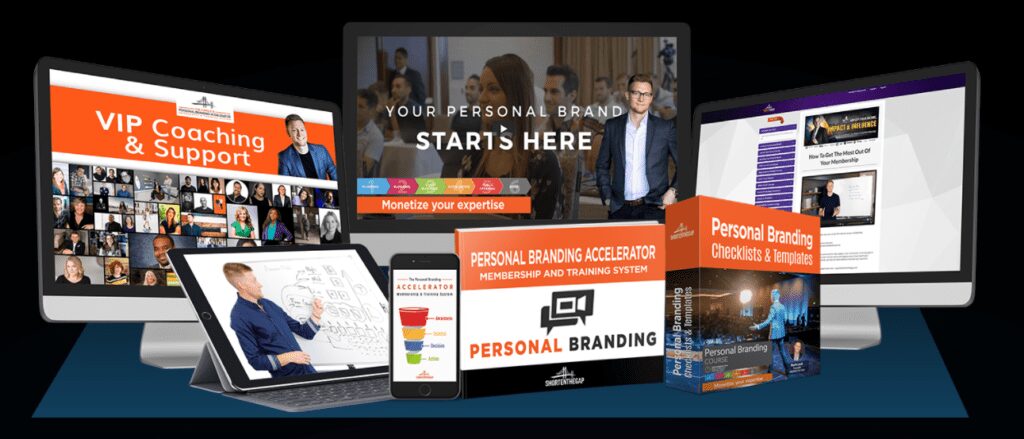 Shorten The Gap is a website dedicated to helping businesses and future business owners, which came onto the scene in 2013.
Although the main program is a hefty $12k there are other much cheaper programs that you can pay for to test the water.
According to the website, Mark has helped thousands of business owners to generate over $300 million using the KLT Framework.
KLT which stands for Know, Like, Trust which is a term that you don't see thrown about too much.
A 4 step approach to clinching that sale.
Attract, Interest and Evaluation, Prospects, Clients.
For more information about KLT, you can read about it here.
Branding is KEY to your success, you just have to look at a few popular brands.
It's all about quality and trust because without this you wouldn't go back and purchase from them, now would you?
In the grand scheme of things, we know $12,000 is a little pricey but when you look at the 12 months of one-on-one coaching it really isn't that much.
Not when you consider that Mark charges businesses $15k an hour.
Who is the Creator of Shorten The Gap?
Mark Lack is the person behind Shorten The Gap.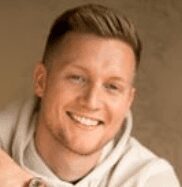 An author, and public speaker, among many other things.
He is even a TV and Radio host who has interviewed many self-made millionaires and billionaires.
However, he started life as a Paintball professional where he went across the world entering and winning competitions with his team.
Even managed to win over $300k in prize money until the economy brought this to a close.
That was when he discovered Tony Robbins which helped him to focus on where he is today.
What do you get with Shorten The Gap?
Let's take a look at what products are available with a brief description of each product.
The products or programs below are in the order of cost, cheapest first.
How To Develop And Launch Your Personal Brand
This is the first program in the series and the cheapest as well.
Learn what it takes to develop and launch your brand so that you can access the millions of people that are online.
This course includes…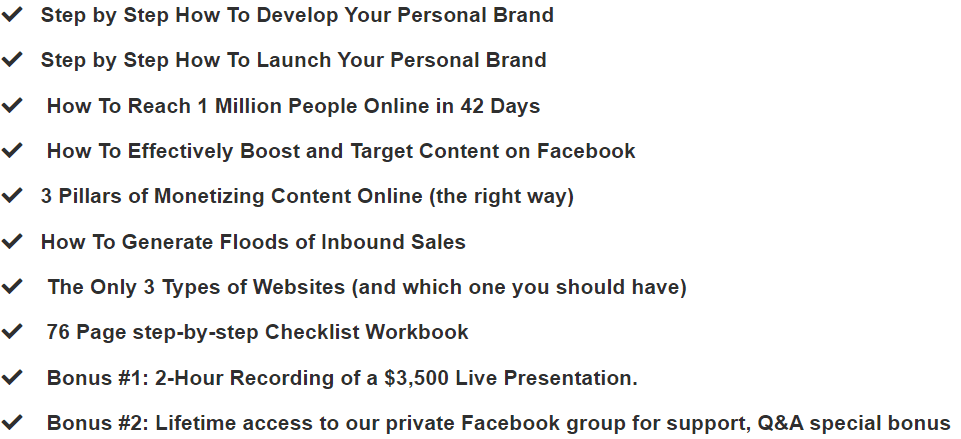 This comes with a 14 day no questions asked money-back guarantee.
How To Use Personal Branding And Content To Reach 1 Million
In this program, you will learn how to put your brand on auto-pilot using Facebook as the medium.
In this, over shoulder format, Mark shows you how to create your Facebook page so that it can target your niche 24/7.
This course includes…

This comes with a 30 day no questions asked money-back guarantee.
How To Scale And Monetize Your Personal Brand
This program is a step by step approach that will reveal the secrets to making profits in the industry.
This is all about leveraging your brand to ensure you reach as many prospective clients and partners as you can.
This course includes…
This comes with a 14 day no questions asked money-back guarantee.
Escape Velocity VIP Workshop
Workshops can cost you $2,500 to attend and in this program, you have recordings so that you can watch them in your own time.
In this program learn all about developing and launching the business, monetizing and quickly scaling your brand.
Even if you don't have an audience.
This course includes…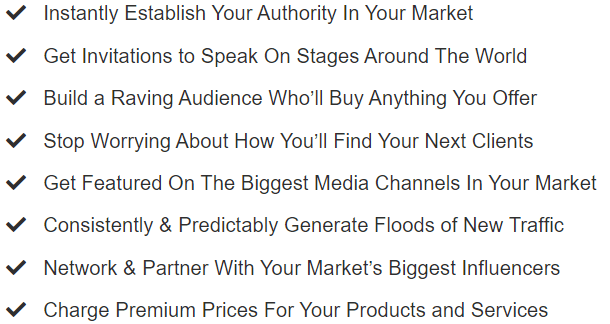 This program comes with 5 additional bonuses.

The Complete Personal Branding Accelerator
In this program, you will learn everything about branding and how to get your business up and running and profitable.
This is the top-level program that covers everything that the other programs provide and this is how Mark succeeded in business.
This course includes…

For a complete overview, we suggest you head over to the actual course itinerary which you can find here.
How much does it cost to join Shorten The Gap?
There are a number of products and systems available to you with most of them that should be within everybody's budget.
There is a link to FREE training although that link doesn't appear to be valid anymore.
How To Develop And Launch Your Personal Brand – $37
How To Use Personal Branding And Content To Reach 1 Million – $47
How To Scale And Monetize Your Personal Brand – $99
Escape Velocity VIP Workshop – $297
The Complete Personal Branding Accelerator – $12,000 or $14,000 with instalments.
Is Shorten The Gap a Scam?
Shorten The Gap is definitely not a scam.
Mark Lack is a legit business entrepreneur who is connected to some very influential business people both millionaires and billionaires.
The training platform does provide some high-quality training that anyone can benefit from.
Costs are always an issue when you are thinking of starting a business and to get the full benefit of Lack's training would require a hefty investment.
The problem with courses like this is whether you can get help and support when you need it which can make or break a course.
The training platform below provides everything that Shorten The Gap provides but the help and support are what sets these apart.

Shorten The Gap PROS and CONS
We are at the point of this review where we highlight a few pros and cons that we think would benefit your research.
PROS
Shorten The Gap Has Some Great Products:
You don't have to jump straight in and purchase the high ticket product, there are some great products besides.
Mark Is A Legit Entrepreneur:
Personal branding and marketing are what Mark excels at and he even has a radio and tv channel that he hosts.
He has an A-list client roster and works with many influential millionaires and billionaires.
CONS
There Are Many Other Costs To Take Into Consideration:
It is often only when you have actually paid for the course that you realize that other costs are involved.
This is something you need to consider before paying for any course.
The Methods Of Finding Traffic Don't Go Far Enough: 
The two main methods of finding traffic that is covered are Facebook and Instagram.
These methods only work if you have a large following and if you are starting from zero then this is going to take time.
You will need to budget for your ad campaigns.
If you are just starting out trying to make sense of how to make money online then this level of training may not be suitable for you.
Shorten The Gap Review – Final Thoughts!
I think we can agree that Shorten The Gap can provide you with some excellent training but not for the $12,000 price tag.
The most important aspect of any business is getting the word out that your business exists.
Many businesses just think all they have to do is create a fancy website and leave it sitting there on the internet for people to find.
There is a lot more involved and Mark Lack can provide all the necessary training to ensure not only that people find your site.
But are turned into customers.
However, there is tons of excellent training out there that provide all of what Mark's training does, you just need to know where to look.
If you are interested in a training platform that excels on many levels then we'd like to share with you what we do for a living in the next section.
How we make Passive Income Online?
Finding the right training can be a nightmare because there is so much of it online, both free and paid but there is also a lot of bad information too.
We know because of what we had to go through to find some.
Wealthy Affiliate provides a platform that teaches you everything you would need to know about building an affiliate marketing business.
Probably the best business model because it is extremely cost-effective and the best way we know for creating sustainable passive income streams.
That's a business that runs 24/7 with zero marketing costs and with no intervention needed.
Check it out by clicking the link below, it won't cost you a dime and there are card details required.
This training platform has helped thousands to succeed with many earning 4 and 5 figure monthly incomes.

Feedback, Comments and Subscribe
Thank you for stopping by and being patient.
We hope you found this Shorten the Gap review beneficial in your research and if you have anything to add just put your comment down below.
Once again thank you and stay safe.