Hey guys and welcome to Ecom Lifestyle University Review
In this review, we are taking a good look at an e-commerce training course in dropshipping by Ricky Hayes.
So if you are here to find out if Ecom Lifestyle University is a scam or a legit course then you are definitely in the right place.
But how you arrived at this website is not important, what is important is that you decided to do your own research first.
Before jumping in and possibly making a big mistake!
However, I bet you want to know who I am and why you should be listening to me.
My name is Mick, and I make it my mission to help people like you find their way in what may be a very frustrating experience.
It doesn't seem too long ago that I was in your position looking for ways to make money online.
That's why we have reviewed well over 400 courses, schemes, systems etc
Some are great, some ok, some not ok and many are just out-and-out scams that you should go nowhere near.
In the next few minutes, this review will provide you with everything that you need to know.
That way you will be in a better position to decide whether this dropshipping course is for you or not.
---
[Affiliate Disclosure: This review has been thoroughly researched from information and testimonials that are in the public domain. This post may contain affiliate links which means we may earn a small commission, however, this won't affect what you pay!]
---
Ecom Lifestyle University – Summary
Product: Ecom Lifestyle University
Founder: Ricky Hayes
Product Description: E-commerce dropshipping course
Cost to join: $697
Recommended: Maybe
Summary: The e-commerce industry is booming at the moment, especially dropshipping.
You can compare dropshipping to affiliate marketing because of the many similarities and because you can start it on a low budget.
You don't own or have to stock any of the products and you don't require any previous experience.
But just like any new business venture, it takes time, a lot of hard work and plenty of patience.
Can this course help you succeed which is why you are here and what we hope to address in this review?
Ecom Lifestyle University – TOC
What is Ecom Lifestyle University?
Ecom Lifestyle University is an e-commerce dropshipping course that teaches anybody how to start and become successful with dropshipping.
This is a step-by-step course that was created by Ricky Hayes and came onto the market in mid-2019.
So, if you are worried because you don't have any experience at all then don't because the course was designed with the complete beginner in mind.
One good thing about Ecom Lifestyle University is that it's a course that gets updated on a regular basis which is all part of the one-off fee.
In fact, nowadays the course comes with 153 videos which is an increase of 50% of the original course content.
The first part of the course is all about Ricky's own case studies so these are a breakdown of what worked for him.
In this YouTube video, Ricky looks at a case study where the store went from zero to $82k in just 20 days.
We hope to address all the important questions in this Ecom Lifestyle University review but first, let's take a look at who Ricky Hayes is.
Related: Sell The Trend – All-In-One Dropshipping Solution
Who is Ricky Hayes?
Ricky Hayes is the person behind Ecom Lifestyle University as well as other courses.
Like Facebook Ads Ecom Blueprint Mastery and Google Ads Ecom Blueprint Mastery.
He's not one of the so-called gurus flashing their cash, cars and mansions around, which are in most cases hired anyway.
Hayes comes across as a genuine person and you will notice that if you headed over to his YouTube channel with over 18k subscribers.
Related: Drop Ship Formula
What Comes With Ecom Lifestyle University?

The course is packed with a lot of training material which covers some great topics.
Module #1 – Introduction
This first model is just an introduction and how to navigate the course and it covers an important skill that we all need the right mindset.
Module #2 – Rick's Own Case Studies
In this module, Ricky takes you through a number of case studies which are all based on his experiences.
There is over 90 minutes of video content covering things like, how to find winning products, Facebook ads, Google marketing etc
Module #3 – Shopify Store Set Up
This module will take you through the steps to set up your very own Shopify store.
There are 37 videos in this module with over 6 hours of content covering many topics that you don't usually find in higher-priced courses.
Included in this module are tools that Rick recommends which are obviously going to add to the costs but are important and need to have.
This module is an A-Z of what is required.
Module #4 – Product Research
In this module, it focuses on product research and how to find the right products for your store.
You will be using stores like Amazon and AliExpress to source your products as well as what other Shopify stores are selling too.
There is also Google and Facebook product research including hacks to find winning products.
Ricky will also touch base on spying on your competitors as well.
Module #5 – Facebook And Instagram Marketing
This module is all about building your brand through social media with Facebook and Instagram.
There are 3 videos with over 65 minutes of content.
Module #6 – Facebook A-Z Marketing Mastery
Without traffic, you don't have a business and the module covers a lot of what you need to know about Facebook ads.
There are 36 videos in this section with over 7 hours that covers many of the methods and strategies used in Facebook marketing.
Module #7 – Team Management And Support
In this module, Ricky talks about outsourcing and how to find the right people for the job and what it entails.
At the end of the day, you started this business to be able to free up more time for the family and part of that role is project managing.
Module #8 – Google Ads Marketing Mastery
Most dropshipping courses use Facebook ads simply because they are more cost-effective and where you can find most people nowadays.
So it's great to see someone like Ricky cover an alternative traffic source which will give you more options.
This module gives you an alternative to Facebook ads however Google ads tend to be more expensive.
With 30 videos in this section, Ricky goes into great depth with well over 6 hours of content.
Module #9 – Messenger Marketing Mastery
This module covers Manychat and how to communicate with your customers to increase sales revenue.
Whilst there isn't a lot to this app there is still over an hour to discuss the various ways you can use messenger for effective use.
Module #10 – YouTube Marketing Mastery
People nowadays are turning more to video content rather than reading a load of content.
This module is all about YouTube marketing and since YouTube is the second top social media
The Course Conclusion
Ricky finishes the Ecom Lifestyle University course off with a mention of joining his affiliate program and making commissions of 50%.
He also talks about his 1 on 1 mentoring program that you can take advantage of.
Related: Drop Ship Unlocked by Lewis Smith
Who is Ecom Lifestyle University For?
Ecom Lifestyle University is for anybody who is looking for a business in e-commerce and dropshipping.
The course is for serious people who want to start an online business in dropshipping.
Related: Savage University
Is Ecom Lifestyle University Worth It?
The course has been updated many times over the last few years which is a good indication that Ricky Hayes is a genuine person who cares.
It's a pleasant change to find course creators updating their courses rather than rejigging them and giving them a new name.
The course has also not increased in price which we see with so many courses even though the course today has almost doubled in size.
So, yes we believe the Ecom Lifestyle University is worth it.
Related: The Future Of Affiliate Marketing
Can You Make Money With The Ecom Lifestyle University?
Half the battle with finding a way to make money online is finding the right course and mentor.
You have to have confidence but are you going to make any money with Ecom Lifestyle University?
That is entirely up to you and whether you are prepared to put in the work.
The majority of people who are hoping to move into dropshipping or any new business for that matter.
Are not prepared for the amount of work that is required, hang around for a short while and then move on to something else.
Yes, you can make money with Ecom Lifestyle University but you have to apply what you learn and have plenty of patience.
Related: Why Failure Is Important For Success
Ecom Lifestyle University Costs And Refund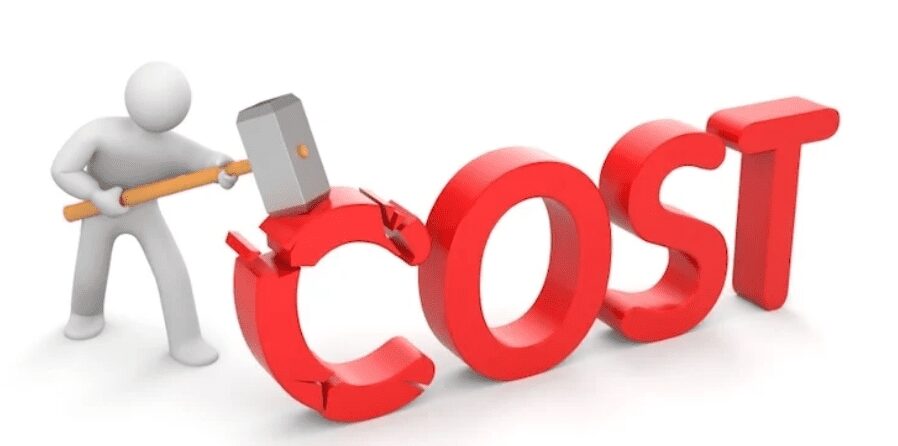 As of this review, you can purchase the Ecom Lifestyle University for a one-off fee of $697.
Or you can spread the costs across three monthly equal payments of $250 which brings your total to $750.
Does The Ecom Lifestyle University Come With A Refund?
There is a refund which comes in 2 ways.
For anybody who has hit the payment button and decided this course was not for them.
You have 6 hours with no questions asked for a full refund provided you haven't accessed more than 10% of the course.
Other than the 6 hours, you have 7 days to ask for a refund but this comes with conditions.
You have to have watched at least 75% of the course and spent at least $50 on paid marketing.
Related: Drop Shipping Blueprint
Is Ecom Lifestyle University a Scam?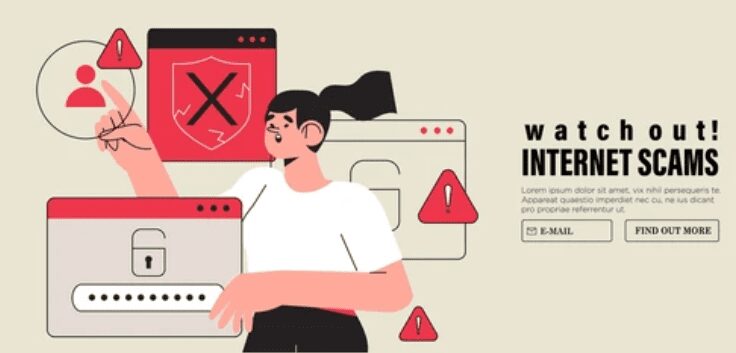 There is no indication to tell us that Ecom Lifestyle University is a scam in fact it's a very legitimate course.
Ricky Hayes is a legitimate dropshipping entrepreneur and if you have looked at his YouTube channel then you will know what we are talking about.
The course is very well structured and includes a lot more training than when the course first came onto the market
Some people might feel the course is a little on the expensive side but we don't, we feel you are getting good value for your money.
There is a money-back guarantee which is not the best because it is only based over 7 days and comes with a few conditions.
But when you decide to start a new business venture you shouldn't be thinking of a refund policy.
In answer to the question, Ecom Lifestyle University is not a scam so as far as we are concerned this course is a safe bet.

Ecom Lifestyle University – Student Reviews And Testimonials
Whenever you are researching anything the only way to get a good hold on whether that product or course is any good is through third-party reviews.
Depending on how popular a course is, sort of determines whether you will find any third-party reviews or not.
Unfortunately, Ecom Lifestyle University doesn't have any reviews or testimonials other than what you can find on the course website.
Those reviews and testimonials can not be verified.
Related: Advanced Dropshipping Academy
What we Like About The Ecom Lifestyle University
The Course Is Comprehensive:
The course has a lot going for itself and covers many advanced topics in a lot of detail also.
The course has had many updates since it first came onto the market and if you check earlier reviews you can see this.
Finding the right mentor can be a difficult task especially when there are so many out there just hell-bent on taking your money and giving no value.
I think you can safely say that Ricky Hayes is a legit dropshipping entrepreneur who knows his stuff and who is also a genuine person.
He has many years of experience in e-commerce and dropshipping and also makes 7 figures a year.
The Various Traffic Source Training Is Commendable:
Normally with this type of training, you are only ever taught one traffic source method and that tends to be Facebook.
So, we were suitably surprised to see Ricky covering Google ads in great depth.
What we Don't Like About The Ecom Lifestyle University
The Course Was Lacking In Depth:
The course whilst ok for complete beginners we thought could have been more detailed and more advanced in certain areas.
Maybe Too Expensive For Some: 
We know the course is relatively reasonable in price but it's all the additional costs that come with setting up a business-like business.
Many aren't going to be aware of this before they decide to purchase the course and this concerns us a little.
Ecom Lifestyle University – Final Thoughts!

To round things off with this review we would just like to mention a few key things.
Ricky Hayes is a genuine dropshipping expert who has put together a comprehensive course which is packed with information.
If you have read some earlier Ecom Lifestyle University reviews and compared them against this one then you will notice.
Ricky Hayes has spent a lot of time adding a lot of new content.
The course is clear and easy to follow and anybody no matter what experience you have should be able to follow it with ease.
Starting an e-commerce dropshipping is not easy and will take a lot of hard work, consistency and above all patience.
If you are going to start a business like dropshipping, you can't go into it with the mindset that you will give it a few weeks, attitude.
You have to commit fully and the chances are that you are going to fail several times before you see success.
Alternative Solution to Dropshipping
It's called affiliate marketing which is very similar to dropping shipping except you don't have to worry about using a digital store.
The principle is the same in that you are the middle person and direct the customer to the merchant except you get paid a commission on a sale.
It also means that you are not restricted and are much more flexible.
Is one of the best ways to create multiple income streams.
I have personally been a member of Wealthy Affiliate since 2017 and the main reason why I was able to kiss goodbye to my 9-5 job.
Just check out the reviews on Trustpilot.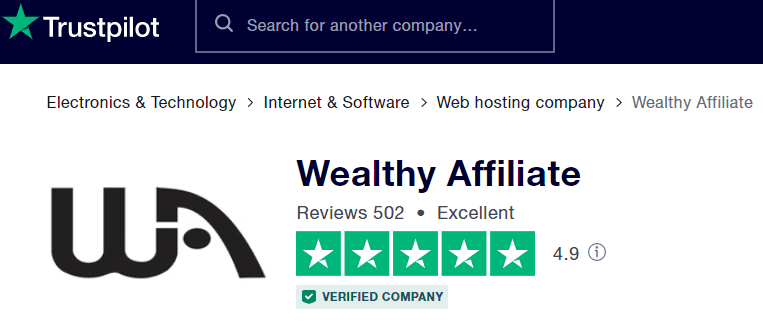 The training platform is a fully integrated one-stop-shop meaning that everything you need to succeed is in one place.
Education and training, Web development, Hosting your website, and a community that cares and is full of experience on many levels…

Frequently Asked Questions
We found a few questions that people were asking in the search engines that we thought might be of interest.
Is It Profitable To Do Dropshipping?
Well, it's a great business model for merchants as you are finding customers to purchase their products.
It's also a low-risk business to get involved in as you don't have to handle any inventory or customer orders as this is all done for you.
Can I Start Dropshipping With No Money?
You literally can start any business without investing in the business and yourself.
But you can find products and suppliers where the costs can be kept to a minimum to see how things pan out.
Is Dropshipping Worth It In 2022?
Absolutely it is with the dropshipping industry estimated by analysts to be worth somewhere in the region of $197 billion which is an increase of 53%  from 2022.
At that rate, experts are predicting the industry to be worth around $500 billion by 2027.
Check out what Shopify have to say.
How Much Does It Cost To Run A Shopify Store?
Monthly costs with Shopify are actually very reasonable with just the three pricing levels.
$29/month or $348/year
$79/month or $948/year
$299/month or $3,588
How Long Does It Take To Make Money From Dropshipping?
Starting any business should be a long-term investment and you shouldn't be expecting too much to happen within a few months.
Ok, you might make the odd sale but you should be looking at 6+ months and that is provided you have followed a good training program.
Related: Best Affiliate Marketing Course For Beginners
Feedback, Comments And Subscribe
Ok, guys, we hope that you got some benefit from this Ecom Lifestyle University review and that we managed to answer most of your questions.
Thank you for listening take care and stay safe!