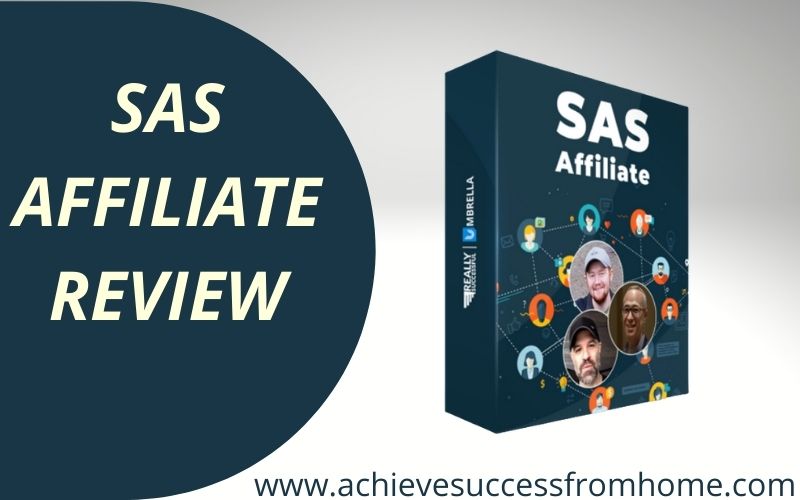 Hi Guys, welcome to
The SAS Affiliate Review
In the ideal world, we'd all love to work from home, after all, that's exactly why you are here right now.
Just think, no more hassle of having to get up early, drive that boring route to work or been shouted at by your boss. SOUND GOOD?
If you are looking for a career change then we might just have the answer with the SAS Affiliate.
Learning a new career can be daunting for many but just think, 1 or 2 years down the road and you could be earning a 4 or 5 figures a month income.
That's not wishful thinking, that is a reality.
Anyway, before we get into this review we'd like to say that we are not associated with the SAS Affiliate in any way shape or form.
Not like you will find with so many SAS Affiliate reviews currently out there.
These are from affiliates trying to sell you the product and in the process make themselves a commission.
What you will get from us is an in-depth unbiased review with all the facts, pros and cons so that you can decide whether this is the right course for you.
---
[Affiliate Disclosure: This post may contain affiliate links which means I may earn a small commission if you purchase anything through one of the links. However, this will not affect what you pay!]
---
SAS Affiliate
Product: SAS Affiliate
Founder: Barry Plaskow and Jason Caluori
Product Description: Affiliate marketing training course
Price of product: $397
Recommended: Yes
Summary: SAS Affiliate is an in-depth course that teaches affiliate marketing and if you don't know what affiliate marketing is then you might like to take a look here.
But we will cover this a little later on anyway!
The course would not be classed as an advanced course and should appeal to the newbie who is looking to learn how to build a passive income stream as an affiliate marketer.
Whilst it is a decent course (but not the best) you won't find many negative things said about it.
You are however only purchasing DVD training material, so the question would be how good is the help and support?
Like any course, if you absorb the information and apply it to the real world then you could become competent as an affiliate marketer.
At the end of the day, it's people that fail and not systems!
What I will tell is that this is not a get-rich-quick-scheme and would require discipline and hard work.
If this is not you then I wouldn't continue reading, ENJOY!

---
Internal Summary and Navigation
---
What is SAS Affiliate about and who are the Founders?
SAS Affiliate is an affiliate marketing course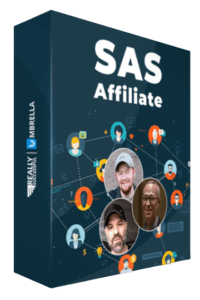 that teaches beginners how to become affiliate marketers.
It is an over the shoulder step-by-step video training course that is split into 7 modules and teaches, affiliate marketing, digital marketing and e-commerce, amongst many other things.
SAS Affiliate is the brainchild of Barry Paskow and Jason Caluori who teamed up in this joint venture along with Groovepages.
Groovepages if you didn't know is an all singing and dancing landing page, funnel creator which comes with SAS Affiliate.
You might like to check out this SAS Affiliate presentation first…
So who is Barry Paskow and Jason Caluori?
Both come with various skills with Barry more on the development side and Jason with his skills as an affiliate marketer as can be seen below.
Barry Paskow started his journey in
online marketing in early 2000, where in 2010, he ended up in debt to the tune of $100,000 and was about to lose his house.
Anyway, he managed to dig himself out of that predicament and since then has developed several online courses which you can look at here.
One of Barry's main strengths is as a motivational speaker and what I hear is when he talks people listen.
Something that struck a chord with me was what he mentions.
That over the last 12 years has been building out thousands of online webinars for clients that have generated 8 figure sales for himself and his partners.
Wasn't he in debt to the tune of $100,000 in 2010?
So the guy had really hit hard times and bounced back which you have to give him credit for.
Jason Caluori comes with a background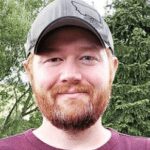 as an affiliate marketer and copywriter.
There isn't a great deal online about Jason other than he managed to sell $1 million in gold through his skills in SEO and affiliate marketing.
As part of our research, we found a lot of positive things said about SAS Affiliate although we have some reservations, we'll discuss those a little later.
We couldn't really find any negativity regarding Barry and Jason in the online marketing arena which is a good sign.
---
What you get with the SAS Affiliate Course
The course is broken down into 7 modules that cover all the aspects that you would need to succeed in the affiliate marketing industry.
The videos are short and don't overcomplicate things to keep the student interested.
According to course literature, there is some live training but I guess to what extent you will find this out when you join.

Here's a list of some of what you get if you purchase the SAS Affiliate course… 
Simple step by step over the shoulder video training
Live mastermind training for a full day
What a niche is, how to find a profitable one and which products to promote
What SEO is and what is involved
Keyword research and how to find the right keywords
Getting your website ready within 48 hours
Access to GroovePages with no additional monthly costs
How to write content that really works
Plus much more…
We have concerns about the support and how this is handled and how quick the response is considering they use emails.
Our experience with this type of training is that you end up waiting far too long for a response and more than often stuck and can't move forward.
There is the addition of a Facebook Group which everybody is going to want to have and would help with support, but that comes at a cost that most people won't have factored into the initial cost.
---
How does SAS Affiliate

W

ork?
First of all, you have to purchase the product which as of this review is currently at $397 but there are other costs to incur but we'll be discussing those in the next section.
The main goal of SAS Affiliate is to teach you affiliate marketing.
Like we have mentioned, the course is spread across 7 modules which covers pretty much all you would need to take away and succeed with.
However, you have to realize that the course whilst in-depth for a beginner would not serve someone with experience.
So what is affiliate marketing?
It's where you would promote other peoples products and services and make a commission.
You have to understand there are many ways to do this affiliate marketing, but the one they teach on the SAS Affiliate course is by using free traffic.
Which is called SEO or search engine optimization.
Let's take a closer look and see what is involved…
There are literally 4 billion people on Google searching for anything and it is your job as an affiliate marketer to provide them with information.
Useful information that they are looking for.
As an example, they might be keying into Google…
"Best drones for beginners"
You would write a blog post using the keyword "Best drones for beginners" as the title plus some content about the drones that they might be interested in.
In that post, you will have some links to products or services that you would recommend.
The idea is to get your website blog post in front of the people searching for the above term and if you write the post correctly.
Then there is a good chance that your post will be seen, and your link clicked and they make a purchase. If they do then you earn a commission!
That's basically it!
You as the affiliate marketer connects people to products and services…
The beauty of this business model is that you…
Don't handle stocks
Don't handle the order processing
Don't handle the shipping
Don't handle customer services
Don't handle any returns
This is all handled by the merchant which might be Amazon, Walmart etc
This is a great way to do affiliate marketing and the most cost-effective and the one I recommend 100%.
What is also great about this method is that it can be done anywhere you want.
All that is required is a laptop and an internet connection.
However, the method they teach takes time for Google to…
Recognize your website
Rank your blog posts
They do mention that they can get your website ready within 48 hours but that doesn't mean you will make money within 48 hours.
---
SAS Affiliate Costs

 
The purchase price of SAS Affiliate as of this review is $397 which can be spread over several payments.
3 payments of $169 giving you a total of $507
5 payments of $97 giving you a total of $485
Normally the more payments the higher the costs so not sure just what this means.
We mentioned earlier about help and support and this for us is very important and if it isn't there the course fails, period!
This is always overlooked and I remember one time waiting 6 weeks for a reply which didn't answer my question and I ended up getting a refund.
There is the benefit of a Facebook Group but this comes at a cost.
$1 for the first week followed by $97 a month thereafter.
Cost, of course, paid in full $397
Facebook Group for 12 months = $1,164
That's a total for the 1st year of $ 1,561
2nd year and thereafter = $1,164
All of a sudden the costs start to spiral and if people are going to be struggling with $397 then they really haven't much room to manoeuvre.
Costs are very rarely spoken about until you make a commitment to join and pay your fee and in many cases, people are just not prepared for these costs.
Of course, you may decide not to purchase the Facebook Group but is that going to have an effect on your business?
This is definitely not a showstopper but something to think about.
There would be other things required as well such as…
Keyword research tool $17 – $97 a month
Email responder $15 -$87 a month
Both are extremely important tools that you would need for your business.
But it doesn't have to cost a fortune, you can run your business on a shoestring budget as I current l do now.
I am part of a training platform that is much more advanced, fully integrated, with a community and help that comes on many levels.
My yearly costs for running my business are ridiculously low compared to SAS Affiliate if you include the Facebook Group.
To give you some sort of idea, take a look at a page with the tools I use along with everything else here.
---
Can you make money with SAS Affiliate?
Any training course is going to take time, a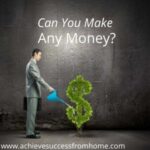 lot of dedication, hard work, consistency and a lot of patience.
Especially something like affiliate marketing.
You have to have the right mindset and go into this fully committed because what you are about to learn is how to build a proper online business.
This is not something that you are going to be able to achieve overnight or even maybe not in the first 6 or 12 months.
Ok, you might earn something along the way but don't expect too much in the early days.
It takes time to research and write content and for Google to learn and rank your website.
What SAS Affiliate isn't and that's a get-rich-quick scheme!
Apply what you have been taught and you will have success but most people fail because they expect things to happen too quickly.
---
Who is SAS Affiliate

 F

or?
SAS Affiliate is for anybody looking for a work at home opportunity in the world of affiliate marketing.
Get your life back and work on your own terms.
A very famous person once said, "If you don't find a way to make money while you sleep, you will work until you die" – Warren Buffett
---
What we liked about SAS Affiliate?
Overall, we thought this course had a

lot of potential, especially has it doesn't come with a bunch of upsells which we were surprised about.
There were a few things that we didn't like but hardly anything to worry about which we have highlighted in the next section.
A very good training course that is packed with everything you would need to excel as an affiliate marketer.
A course designed around the newbie so wouldn't appeal to someone who comes with experience.
Live training really does appeal to us which shows just how far Barry and Jason are willing to go to help other people succeed.
The product owners do appear to come with credibility and whilst we couldn't find a great deal about Barry Plaskow and Jason Caluori.
What we did find more than convinced us that they are legit product owners with a wealth of experience.
SAS Affiliate costs we thought were very reasonable especially as they don't come with a bunch of upsells that you normally find with this type of product.
Although certain costs were not mentioned in any great detail which we will talk about in the next section
Affiliate marketing is a tried and tested business model that works and this can be seen by how popular it has been since 2004

Since 2010 each year the affiliate marketing industry has increased by around 10% each year and forecasts predict by 2022 to be worth around $9 billion in the US alone.
---
What we don't like about SAS Affiliate
No product, no matter how good it is

cannot be without its flaws and we have managed to highlight a few issues below.
I'm sure these won't put you off doing further research on this training before you take the plunge and purchase it.
The support we have to bring into question because it is very seldom spoken about in any great detail and for us a very important aspect of any product.
Especially a training course because you are going to want answers now and not in 1,2,3 days or more.
Emailing your questions we have found in the past doesn't work.
However, there is a Facebook Group that people are going to want to have access to but that comes with a hefty price tag. $1,164 yearly
No clear attention to how long this might take and something that can't really be answered but someone new wouldn't have a clue about this.
This would have a big impact on how that person thinks especially if they were on a tight budget.
Could be a major stumbling hurdle for many and the reason why most wouldn't hang around for long.
Promoting methods that we hate are when they put in front of you a page with a count down clock with a message in this case "Limited seats available".

I know some might think this is a trivial thing but if a product is so good then why do it?
When we saw this our whole outlook on SAS Affiliate changed somewhat.
---
Is SAS Affiliate

a SCAM or LEGIT?
We very rarely come across products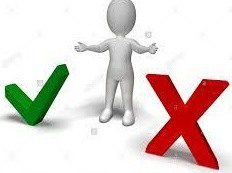 or courses that we can fully recommend and it's nice when we do come across them.
For us, SAS Affiliate is definitely not a scam but a legitimate course that any beginner can benefit from.
There was not a great deal about the two who are responsible for SAS Affiliate and we did find some negative reviews.
In fact, there were a few but these were regarding earlier products that Barry Plaskow was involved in.
Regarding their flagship product SAS Affiliate, we found very little in the way of negative feedback which says a lot for the product.
There are, however, much better products out there.
---
SAS Affiliate Reviews

: Final Thoughts!
Overall we thought SAS Affiliate had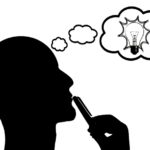 bags of potential and for anybody who knows nothing about affiliate marketing.
A great step into what could be a very lucrative business if you applied what you were taught and had a lot of patience.
Bags of patience is key here!
The course like we have mentioned would appeal to the newbie who has little to no experience in this business.
However, if learning how to become an affiliate marketer is what really interests you then you might like to check out the next section.
---
Here is a better alternative to SAS Affiliate
Wealthy Affiliate teaches affiliate marketing and so much more and doesn't cost as much when you take into consideration the costs of the Facebook Group you will want to purchase.
Help and support are instantly at hand and there is no waiting around for your answers to questions.
If you are looking for a cost-effective way that isn't going to break the bank then I would seriously consider Wealthy Affiliate or at least check them out.
A fully integrated training platform which I would recommend above all others, and personally have had nothing but a positive experience with it.
Here you can join and check out the system for FREE, with no credit card details. If it isn't for you then just walk away!
---
Feedback, Comments and Subscribe
Ok, guys,  we hope you enjoyed the SAS Affiliate review and that all your questions or at least most of them were answered.
Feel free to share this on social media and if you have any questions at all, either about this review or anything in general.
Just pop the question down below and we will get back to you.
Until next time, stay safe.