Welcome to my Pod Challenge review
Pod stands for Print-On-demand and is a very popular business model however you are going to need to have a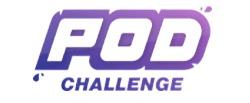 few thousand moving forward.
So here you are wanting to know if the Pod Challenge is a legit training course or something to stay away from.
Before we get started we'd just like to level the playing field by telling you that we are not associated with the Pod Challenge training course.
This means we are not getting paid for producing this Pod Challenge review.
We are genuinely writing this review to help people like you negotiate through the minefield of scams.
So, let's get started.
---
[Affiliate Disclosure: This Pod Challenge Review has been thoroughly researched from information and testimonials that are in the public domain. This post may contain affiliate links which means we may earn a small commission, however, this won't affect what you pay!]
---
Product:
Pod Challenge
Founder: Fred Lam
Website: www.podchallenge.net
Product Description: Print-on-demand training course
Cost to join: $20
Recommended: Maybe
Summary: Fred Lam is a bit of an unknown quantity, but the information that we did find indicated that he does know what he is doing.
Print-On-Demand can be a very lucrative business but it will cost you to get it off the ground.
It's all about the design and what you intend to print those designs on, such as tea shirts, jumpers, cups, plates etc.
What you may think is a good design may not be when you try to market it.
That's why you need to do your research thoroughly and remember that design may be unique (highly unlikely) but if it is producing great sales.
Then expect the design to be copied.
The margins will be small but it's all about volume and all you have to do is hit on a specific design and get it out to the right crowd and bingo.
Paid advertising on Facebook is going to eat into your margins also.
Quality needs to be bang on because the feedback from customers is important, get it wrong and this will immediately affect sales.
Print-On-Demand can be a very lucrative business but this works best for people who already have marketing experience.
Pod Challenge Review – TOC
What is Pod Challenge About?
Pod (Print-On-Demand) is a legit training program where the challenge is to create a working business within 21 days.
The product is one of several that the creator owns which are all based around eCommerce and Shopify.
Check out 5 great products that you could consider for your POD business…
Who is Fred Lam?
Fred Lam is a bit of an unknown when it comes to information relating to him on the internet.
We find it strange, considering the guy is supposed to have earned over $40 million since he branched out from being a dishwasher to where he is now.
Originally from Hong Kong, Lam moved to Canada with his parents at a young age and tried various methods online before hitting on a method that worked.
Around a decade ago when it wasn't so popular, Lam decided to invest in the drop-shipping business model which is what he specializes in.
Lam, is a serial product creator and is responsible for Ipro Academy, Zero up, and Water Liberty as well as the author of several books.
He is also mentioned for his charity work building two wells in India to support a small village as well as planting over 100k trees.
Another thing we couldn't validate is the vast number of students that he has taught and who are now, millionaires.
He claims to have earned a lot of money through his online courses and yet we can't validify this or find any information to confirm his net worth.
However, this doesn't mean he doesn't know what he is talking about so let's leave the inconsistencies to one side.
We did notice that he has 79k Facebook likes on his page as well as 94k subscribers to his Youtube channel.
You could head over to Udemy and check out 3 FREE courses that he currently has there.
What You Get With The Pod Challenge?
According to Lam's website, you are getting a whole lot of value when you pay for the course.
For the $20 you are getting a $14,991 value of training which many would think wow this is a bargain, right?
Just ask yourself, why would anybody sell a course that was worth over $14k for a measly $20?
It just doesn't make any sense whatsoever.
Anyway, let's see what you get for your money…
Shopify 21 Day eCommerce Challenge – $3,897
Over-the-shoulder training to build your Print-On-Demand eCommerce business which according to Lam is even for complete beginners.
Daily Live Coaching By Michael Shih- $6,997
Daily access to a 7 figure coach to answer all the questions that you have.
Exclusive Community Access- $2,997
Access to a community forum of like-minded entrepreneurs.
Complimentary Entity Setup & Free Money Call – $497
They have partnered with leading consulting businesses to create and structure your business at no cost to you.
They even supply a tax consultant to discuss the various ways that you can write your tax off once the money starts rolling in.
Bonus #1 – Winning Designs Checklist – $97
Digital worksheets are provided to help guide you through the 21-day challenge.
Bonus #2 – Facebook Ads Formula Workbook – $309
The ultimate guide to Facebook Ads with templates and cheatsheets to help speed up the process.
Bonus #3 – Invite To Graduation Masterclass – $197
Invitation to what they call the graduation masterclass which will help you take your business to the next level and beyond.
Who is Pod Challenge Course For?
Print-On-Demand is really for anyone whether you bring experience to the table or not.
It's a business model where you can create your own unique products that are not even in the marketplace.
If you are entrepreneurial and have the determination to succeed then this could be the business for you.
The hardest part of this type of business is the design aspect of what people are going to want.
Mind you if you feel that the design element isn't for you then you could always find someone on Fiverr.
Tee shirts, hoodies and mugs do seem to be a very popular choice and all it would take is a unique design that everybody wants and you are onto something.
How Much Does it Cost to Join The Pod Challenge?
The initial cost to join the Pod Challenge is only $20/month when you subscribe to the Ipro Premium membership.
For the amount of value you are getting, expect to be sold some additional tools and utilities.
Is the Pod Challenge a Scam?
No, we don't think the Print-On-Demand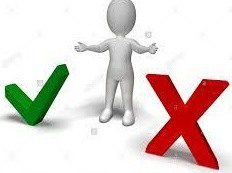 challenge is a scam however this business model is now very competitive.
The product does come with a money-back guarantee.
There are no 3rd party reviews or feedback anywhere except for Lam's website which we find strange.
We also find it strange that there is very little online about Lam himself to validate his wealth or experiences.
Whilst the business model is a legit business method it is really a no-brainer for what he is charging.
The Pod Challenge PROS and CONS
PROS
Legit Business Model:
In recent times print on demand and Shopify have become very popular which means competition.
For creative entrepreneurs, there is however an opportunity to create unique designs and have them printed on various products like mugs and tee shirts.
To Get  A Glimpse It Won't Cost You Much:
To check out the product is only going to cost you $20 which is fine but to continue is going to cost you a lot more money.
CONS
Hidden Costs:
The course may well interest you due to the low cost of $20 but there are additional costs to take into consideration.
Total Lack Of Real Information:
Figures like earning over $40 million are being thrown around like it's the norm.
We couldn't find any information to back up Lam's claims.
Third Part Reviews Were Missing:
When we are reviewing products like this you'd expect to find plenty of 3rd part testimonials but the ones we found were only on Lam's website.
This Is An Expensive Business:
Forget about thinking you can get started and run a business like this on a shoestring budget.
There are Shopify costs to take into consideration, website costs, Facebook Ads and products to have your designs printed on.
You will be purchasing these in bulk so there would be an initial outlay.
With the course fees plus a lot more that we haven't even mentioned you should be looking at between $5,000 and $10,000.
There will probably be additional programs and tools that Lam recommends which he will convince you are needed.
The Pod Challenge Review – Final Thoughts!
The biggest hurdle for anyone when it comes to finding a business to start is where do you look?
After all, there is an enormous number of scams about and you have to be very careful, and hopefully, that is where we come in.
Print On Demand is a very popular business but has become very competitive nowadays.
It's not a business venture that you would take lightly because there is a lot to learn which is going to cost you several thousand dollars.
But, if you want to know about a business opportunity where the costs are zero in comparison with none of the risks that Print-On-Demand has.
Then continue to read on into the next section.
How we Make Passive Income Online?
Affiliate marketing we feel is, without doubt, one of the best business models to get involved with.
There are literally zeros costs in comparison and you can promote and sell any product or service that you like.
There aren't even any costs for handling customer orders, not like you have in Shopify or Amazon FBA, whichever route you decide to go down.
One major plus with affiliate marketing is that it is a truly passive business that you can leave once Google has started ranking your blog posts.
This means your business will be earning you money 24/7 without any intervention from you.

Pod Challenge Review FAQs
People are asking all sorts of questions in the search engines and below are just a few that might be of interest.
Is A Print On Demand Business Profitable In 2022?
Just like any business venture, you have to approach it in the right manner however with a POD business profit margins are going to be lower.
Print on demand can be set up on a low budget but get the niche and product right then you could be onto a decent business.
What Is The Best Way To Use Print On Demand?
It all depends on the niche and the products that you select so a lot of research is required.
Teeshirts are always a good product but it all depends on the designs that you come up with.
Recently using POD for mugs has been very lucrative.
What Is A Good Profit Margin For Print On Demand?
Once you have calculated your business costs, according to Salehoo, a 10% net margin is considered to be average.
A 20% margin is good and 30% is considered high.
What Is The Best Website For Print On Demand?
Print on demand has become very popular nowadays and therefore you are spoilt for choice when it comes to selecting a POD company.
In order of preference, you might like to research these companies further.
Printful, Printify, Shopify, SPOD, Zazzle, Sellfy POD…
Even Amazon offer a print-on-demand service if you are thinking of going down the Amazon FBA route.
How Much Does Printful Cost Per Month?
Printful will cost you $49/month or you could pay upfront for the year for $539, which means you get a month free.
Everything would be included for printing such as templates, clipart images, and over 275 customizable products plus so much more.
Feedback, Comments and Subscribe
Well, thanks for hanging about until the end of this POD Challenge review.
If you have anything to add or you'd like to ask us anything just add it in the section below.
Once again thanks and stay safe