Hey Guys, welcome to the SMMA Boss Review
With so many training courses and business opportunities out there, you have to be very careful when choosing the right one.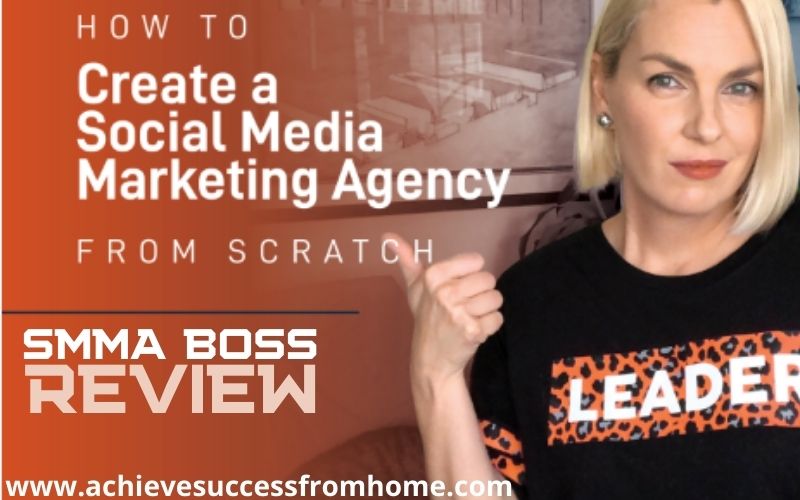 That's why we created this website, to help people like you looking for legit make money opportunities.
So, here we are today taking a look at the SMMA Boss which is brought to you by Michelle Andersen.
A course that teaches anyone how to create their very own social media marketing business.
But, before we get started we'd like to declare that we are not associated with the SMMA Boss or Michelle Andersen in any way shape or form.
So, what does that mean?
Well, it means that you aren't going to get a sales pitch or us trying to sell you anything.
Because, in the next few minutes, you will have all the facts about the SMMA Boss.
That way you can make up your own mind about whether this course and business opportunity are right for you or not.
That said, let's get started…
---
[Affiliate Disclosure: This SMMA Boss Review has been thoroughly researched from information and testimonials that are in the public domain. This post may contain affiliate links which means we may earn a small commission, however, this won't affect what you pay!]  
---

Product: SMMA Boss
Founder: Michelle Anderson
Website: www.smmaboss.com
Product Description: Learn how to create a Social Media Marketing business
Cost to join: $997
Recommended: Maybe
Summary: If you are looking for an opportunity to start an online business then this course might be what you have been looking for.
Many make claims that you can be up and running with your first clients within 30 days but we like to be a little more realistic about this.
This is what we like about the SMMA Boss, where Michelle gives a more realistic time span of 90 days.
However, some might say the course is a little on the expensive side but all it would take is one client and the course has paid for itself.

---
SMMA Boss Review – Table of Contents
What is The SMMA Boss About?
SMMA Boss is an online course that was created by Michelle Andersen in late 2019 and teaches anyone.
How to start a social media marketing agency from scratch, how to get your first client and how to scale the business.
The course is pretty much for anybody, from business owners who are wanting to branch out into social media marketing to scale their business.
Through to complete beginners who know nothing about starting or running an online business and who are on a tight budget.
The course is comprehensive and Michelle brings over 10 years of her own experience to the table and has had a lot of success with this business model.
Social media marketing is massive nowadays and the problem we have here is that many business owners don't know how to use it effectively.
With Facebook being the number one social media platform the SMMA Boss pays particular attention to how you can master Facebook Ads.
At the end of the day, the course will teach you how to find clients looking for help to increase their sales revenue.
Who is The Founder of The SMMA Boss?
Michelle Andersen is the owner of SMMA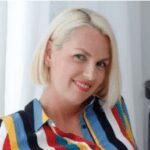 Boss and has been involved with this business model for over a decade.
It all started way back in 2008 at the height of the recession when most people ended up losing jobs, Michelle included.
Sort of forced into a corner, she decided to take a passion of hers which was landscape gardening and turn it into a business.
However, finding clients was a struggle so she used external resources for marketing which was turning out to be expensive and very unsuccessful.
So, she thought, well how difficult can it be and turned her attention to social media for marketing and Facebook in particular.
Through a lot of trial and error, she eventually succeeded.
However, whilst she was learning to find clients for herself hit on the idea of turning this into a business where she could help others.
Which has turned her current business into 6 figures.
That is when she decided to put what she knew down on paper and turn it into a training course for people like you and me.
Mind you some things just didn't hit home for us.
You see Michelle does have her own Youtube channel which you can view here.
But we noticed the number of subscribers is currently only 392.
Now for someone who claims to be a social media marketing expert, there isn't a lot of interest on her channel.
Despite the fact that she has over 60 videos that are rarely viewed.
What do They Teach at The SMMA Boss?
SMMA or social media marketing agency is a proven business model that has been going on for a number of years.
Which started to become popular around 2015.
So what is a social media marketing agency?
There are literally thousands of new businesses starting up every day that need help in finding business.
The SMMA Boss teaches you how to find those struggling businesses and how to turn them into paying clients.
What do You Get When You Join The SMMA Boss?
With the SMMA Boss training course, you get over 100 videos with over the shoulder training spread across 6 modules which we have listed below.
Module #1 – Creating Your SMMA Business
This module jumps straight in about starting your agency right away.
How to approach clients and the right things to say.
Understanding budgets and not pricing yourself out of contracts.
Module #2 – Facebook Ads Overview
In this module, Michelle teaches you the basics about Facebook Ads and goes into creating Facebook pages and what pixels are and how they are used.
Module #3 – Marketing using Facebook Ads
This module explains the concepts of social media marketing and the most up to date marketing methods.
To give you a thorough understanding of this social media platform and the marketing strategies that convert the highest.
Module #4 – Facebook Ads Custom Following
Learn how to work from a marketing budget paying the least amount for the right traffic.
How to create great marketing campaigns, learn what the experts aren't telling you and learn about hacks to improve your ads and make you stand out.
Module #5 – Creating and Mastering Facebook Ads
Learn how to create ads that will naturally attract large audiences and convert well.
Copy what others are doing and don't reinvent the wheel.
Step by step approach to creating winning ads.
Module #6 -Running Facebook Ads
Michelle breaks down tested and proven methods and explains them in detail.
In this module, Michelle breaks down the methods and explains them in a way that anybody can understand.
She shows you how to put everything together in a live situation.
Bonuses 
Included with the SMMA Boss are 3 in-demand bonuses.
Those cover chatbots, A to Z IG posting skills, and how to pull in the client with a complete walkthrough.
To Re-iterate what you get
Over 100 videos
Private group
Monthly Q&A
Exclusive list of Facebook experts
Exclusive list of sales closers
Free marketing funnels
Branding and logo guidance
Scripts, sample contracts and more…
How Much Does it Cost to Join The SMMA Boss?
The SMMA Boss is currently priced at $997 but this can change at any time.
If for any reason you can't afford the full amount there are 2 options available to you.
You can pay for the course over 3 equal payments of $399 which takes the total price to $1,197 which is an increase of $200.
Or, you could get in touch with PayPal credit and apply for finance which if accepted.
Provided you paid the full amount within 6 months there would be no interest to pay.
Is SMMA Boss a Scam?
The SMMA Boss is definitely not a scam but a legit training course that anybody could benefit from.
However, it's not the best SMMA course that we have seen and reviewed.
One thing that we don't like is there aren't any reviews other than what you can see on the SMMA Boss website.
These obviously can't be verified so you have to tread carefully.
If SMMA Boss is a little too pricey then check out the link below and see what you think.

What we Like About The SMMA Boss
A Legit Business Model:
That many are having success with and one of the quickest businesses to get started.
Very cost-effective and a business model that anybody can take on.
There Is A Full Refund In Place:
Which is a good thing but you only have 14 days to make up your mind whether this is for you or not.
One Of The Quickest Ways To Make Money Online:
If you follow the training and apply what you learn there is no reason why you couldn't make a success with this business.
All it would take is to find at least one client and the course has paid for itself.
Many are reporting big returns within the first 30 days however I think that is asking a little too much.
What we Don't Like About The SMMA Boss
We Thought The Course Was A Little Too Expensive:
The reason why we say this is because we have reviewed a few similar courses.
Costing a similar price but we thought were much better value for your money.
If SMMA interests you and your budget are a little on the low side, why not head over to Udemy because you can find some very good courses there and at a fraction of the price.
The SMMA Boss Review – Final Thoughts!
We thought the course was ok and as we have already mentioned there are better ones out there.
The course seemed a little light on information but maybe this is because the main focus of the course was Facebook.
The other courses that we have reviewed covered a wider area and included ads across a number of platforms.
Like Google, Bing, Facebook, Instagram and Youtube.
If you look at the sales page they have a value of $997 to join their private Facebook group but anybody can join as I have recently done.
This could be a sign that the SMMA Boss training course isn't doing as good as Michelle expected it to be.
Is There a Better Alternative For Making Money Online?
We do think that starting and running a social media marketing business is one that you should seriously consider.
We did consider it ourselves a few years back but we opted for affiliate marketing which we find so much easier and more rewarding.
With nobody to answer to, not like running an SMMA business because at the end of the day you are still working for someone else.
We explain everything in the link below if you are interested.

---
SMMA Boss Review FAQs
Is SMMA Boss worth the $997?
We think the SMMA Boss course is a little overpriced as we have seen and reviewed many similar courses that are much better.
Can the course be paid in instalments?
Yes, and this can be paid in 3 payments of $399.
Does the SMMA Boss come with a full refund policy?
The course does come with a full refund which has to be applied for within 14 days and providing you haven't watched over 40% of the course.
Refunds are given only when requested through email.
Any discounted purchase does not come with a refund.
Is Michelle Andersen legit?
There is no reason to suggest that Michelle isn't legit as we couldn't find anything negative said about her.
She has a Facebook page with nearly 5,000 likes although there has been no activity since May 2021.
Her Youtube channel doesn't appear to be that popular either.
Are we guaranteed success?
Nobody can guarantee something like this but if you followed the course and went into this opportunity in the right frame of mind.
Then there is no reason why you couldn't succeed in this business.
It's one of the quickest ways to make money online but this is all down to the individual and how much you want it.
Is there a better alternative that you could suggest?
There are many SMMA courses out there that you could take a look at and some we have reviewed recently.
You could also head over to Udemy and take a look at the SMMA courses there.
Feedback, Comments and Subscribe
We are just about to wrap this SMMA Boss review and hope that you got something out of it.
Maybe you are a member or have taken the course and we'd love to hear about your experience.
Any questions you'd like to ask us drop them in the section below and we will get back to you.
Thank you for your time and stay safe!