Hi, I'm Mick and welcome to this
Opinion Bureau Review
Make money opportunities are literally all over the internet but finding the right ones may not be as straightforward as it may seem.
Surveys are a very popular pasttime for many people and a way to earn yourself a few bucks.
First impressions don't look so good if you take time to read what the actual members say in the various review sites.
So where does Opinion Bureau stand in the grand scheme of things?
That is why you are here and why we joined Opinion Bureau, so we could fully test what the website had to offer.
So if your questions are… "is Opinion Bureau a scam or are they legit?"
Then hopefully we can address those questions and more in the next few minutes.
---
[Affiliate Disclosure: This post may contain affiliate links which means I may earn a small commission if you purchase anything through one of the links. However, this will not affect what you pay!]
---

Product: Opinion Bureau
Founder: Internet Research Bureau
Product Description: Dedicated survey site
Website: www.opinionbureau.com
Price of product: Free to join
Recommended: No
Summary: There are literally hundreds of these surveys sites dotted around and most of them are just not worth bothering with.
Having said that there are a lot about where you can make some money but you have to obide by their rules.
Otherwise they will ban you and close your account down even with money that you earned still in there.
Some are stricter than others and the best way to assess these websites is through research like you are doing now but chossing sites that are very popoular amongst people who enjoy them.
We always recommend joining a few popular sites like Branded Surveys, Idle-Empire, Swagbucks.
That way it will improve your earning potential.
However, if spending all your time doing online surveys is frustrating the hell out of you and you are looking for a better way to earn real money.

---
If you are sick and tired of SCAMS, Pyramid schemes, MLMs, recruiting, having to purchase stocks, haggling family, friends and customers. Looking for a proven method of making money online, then check out my #1 recommendation. 
---
Internal Summary and Navigation
---
What is Opinion Bureau about and who are the Founders?
Opinion Bureau are a dedicated survey site that was founded in 2011 and belong to the market research company, Internet Research Bureau and based in India.
So what does a dedicated survey site actually mean?
This means that the only real way of earning any money is through doing surveys.
Ok, you have the referral program but as you will see hardly worth bothering with which we will discuss in the next section.
As they are only a dedicated survey site then you are limited to surveys as the main source of income.
Not like many other sites that we see who operate under the GPT or PTC model where there are many different tasks to make money.
---
How does Opinion Bureau

W

ork?
No need to go into any great details here as joining is a simple process.
Just enter your email address and hit next to go to a display where the will ask for a few personal details.
Then you will recieve an email which you will have to reply to inorder to activate your account.
For joining you are rewarded with $5 which seems pretty good as this is normally only just a few cents.
There are 3 ways that you can earn from…
Surveys
Polls
Refer a friend
Opinion Bureau use both a points system and a straight cash…
1 point = $0.01 or 1 cent
100 points = $1
Taking Surveys…
You will have to fill in your profiles questionaire first which helps Opinion Bureau to match you with the appropriate survey.
If you don't do this then you will probably find that there are no surveys available to you.
You can find surveys within your members dashboard but they will notify you as well by emails so remember to check your emails especially in your spam box.
As part of our test we struggled to find surveys and as they are based in India we wondered whether the surveys were restricted to that location.
If you are going to struggle with surveys because there aren't any other activities to take up your time then people are not going to stay.
You might like to check out Survey Junkie or Rewarding Ways.
Been active in polls…
They offer polls on a daily basis which change from time to time.
They only usually take you a few seconds to complete!
Which offer another way to earn a few points however the number of polls is limited and and they don't pay much at all.
We find polls are just an add-on to try and keep you on their website.
Referring others to join
With sites like Opinion Bureau you will often see an a affiliate referral program which normally can be a good way to earn.
What members tend to do is send the affiliate link to friends and family in the hopes that they will join through them.
Unfortunately the referral rpgram at Opinion Bureau is one of the worst we have seen.
If someone joins through your referral link once their account has been accpeted then you will be paid a one-off payment of $1.
Normally there is some sort of incentive where you would get paid each time your referral earned but not here.
Just to give you an example of what we mean.
Some sites pay as much as 40% commission for everything the referral would make and that is for life.
How you get paid
At this moment in time the minimum cashout threshold is $10 which we see as pretty hign for this type of opportunity.
With it taking as much as 45 days to be rewarded for completing a survey and a further 10 days it can take through the various payment methods.
That means you are going to be waiting 55 days from taking and completing a survey to been paid for it. Thats 8 weeks! 
There are a few methods that are availble to you such as…
PayPal
iTunes
Amazon gift cards
PayTM
Visa
and more…
Remember that the methods of payment can vary from country to country
---
How much can you make with Opinion Bureau?
Anybody who joins Opinion Bureau can
make some money but it won't be very much and will depend on a few things.
Such as which country you come from and whether there are surveys available.
It will also depend on how much time you are prepared to dedicate to this website.
Looking at our experience and the total lack of surveys we had available to us, then we wouldn't be earning very much at all.
Looking at the many reviews that we have seen then the overall thoughts are that this is not a good site at all for earning.
Even with some of the better sites expect to earn between $40 – $100 at the very most a mont and that would be with plenty of your time taken up.
There are some much better alternatives which we have already highlighted and I would seriously look at those to improve your chances of earning.
---
Who is Opinion Bureau

 F

or?
As of this review Opinion Bureau is available in 27 countries worldwide and what we like about this is the site is in the countries language.
Something that we don't often find.
---
What we liked about Opinion Bureau
To be honest overall we weren't happy

with Opinion Bureau, all the same we did find a few things that we liked which we have highlighted below.
See what you thought!
The user interface seems pretty good and quite responsive
Low cashout threshold with $5 it shouldn't take too long to reach providing surveys are forthcoming.
---
What we don't like about Opinion Bureau
Here's a few issues that we think you

need to know about.
Very low earning potential which is the normal with doing online surveys but if earning $1 or $2 a day is something that you are happy with then go for it.
Looking at our experience with Opinion Bureau then we'd be lucky to acheive $1 a day but this might well be down to our demographics.
There is a mobile app although when you look at the reviews you will find many of the members not liking it and with a below average rating or 1.9/5 there is not a lot more to say about it.
Waiting to get paid does seem to be a problem and according to what the website tells us.
You can be waiting for up to 45 days to receive payment.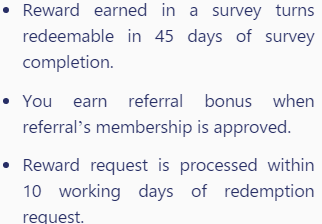 Even after that period you are going to have add another 10 days onto it for you to recieve payment.
Very poor referral bonus which as you can see is a one-off payment which as of this review is $1.
This will be paid after your referrals account has been approved.
Very poor rating on TrustPilot with 82% stating the site is really bad as you can see by the image below.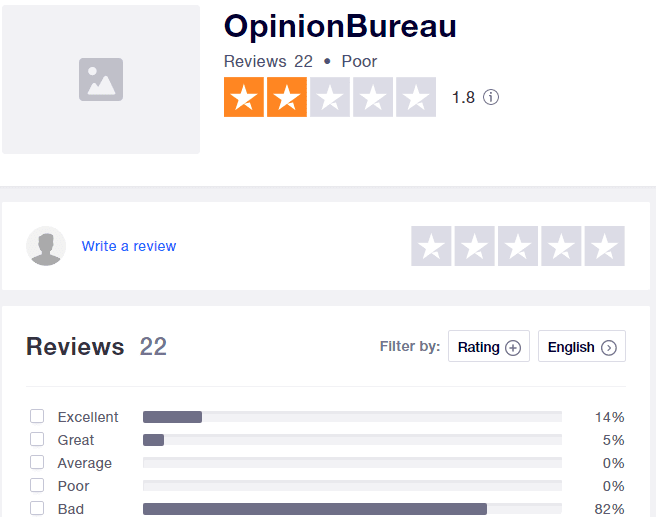 Not qualifying and getting disqualified is always a problem with doing online surveys.
Before you are able to take a survey you will have to go through a pre-qualification process to see if you are a match for that partciular survey.
Even after qualifying for a survey once re-drected toa 3rd party survey provider, you will have to go through the same process again.
It doesn't end there because even after spending 10,15 or 20 minutes you could still get disqualified which is very frsutrating but something that you are going to have to live with.
---
Is Opinion Bureau

a SCAM?
At the end of the day it is what you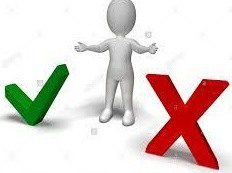 think that matters?
At achieve success from home we like to produce all the facts and leave that up to our readers to decide.
As the reviews we provide we try to be unbiassed all all accounts.
Having said that would we recommend Opinion Bureau as a reputable make money opportunity?
No we wouldn't recommend Opinion Bureau based on many factors which we have highlighted in this review.
At the end of the day we don't agree with the amount of time that you have to dedicate to the site with very little money in return.
---
Opinion Bureau Review

: Final Thoughts!
Like we have already mentioned, there
are literally probably thousands of online make money gigs with surveys been one of the most popular.
Just how many GPT and dedicated surveys sites we haven't a clue but we have reviewed a lot.
Whilst Opinion Bureau is a legit site where you can make a little money, there are much better alternatives around.
Many of the members are complaining that they are lucky if they receive 2 surveys a month which is definitely not good.
Which is the very reason why we always suggest joining several other sites which have a much better following.
However, if doing surveys is just too frustrating and time-consuming then you might be interested in the next section.
---
How we make a Living Online
We aren't a big fan of doing surveys, not because they are bad but because of all the time that you have to dedicate to them.
We feel that the owners of these sites are taking full advantage of people who use them and that there are better alternatives.
After trying various methods in the past, including surveys, we did find a legit way of making money which is affiliate marketing.
If you have never heard of the term then check it out here.
Where you take an interest or hobby and turn it into a lucrative business.
Which is how this website that you are currently on works.
The costs are extremely low and to give you some idea you can take a look at what I pay yearly here.
Just to give you some idea of what people are achieving you can check out here. All these guys did was follow the training and applied what they learnt.
Take a hobby, interest and turn it into a thriving business
No stocks to purchase because you don't own any
No order processing
No delivery of stocks
No handling of returns
No marketing costs because you will be learning a FREE method
It's free to join with no credit card details
We know this isn't for everyone but take a look and see what you think. Who knows this just might be what you have been looking for.

---
Feedback, Comments and Subscribe
Well guys, we hope you enjoyed this Opinion Bureau review and that we manged to answer hopefully all your questions.
As before if you have anything to add about the review or anything in general don't forget to add your questions in the comments section below.
Until next time, stay safe!