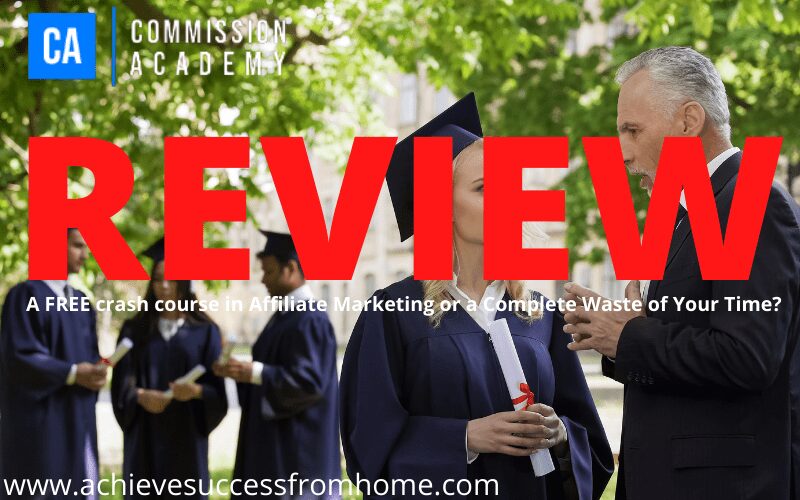 Welcome to
Commission Academy Review
Affiliate marketing is a great business model to take on and turn into a lucrative passive business.
The only problem you may find is that there are a vast number of products out there that claim to have all the answers.
Most of them employ what they say is a secret method where all you have to do is press a few buttons and the money comes rolling in.
The sad reality of it all is that they seldom ever work the way they tell you.
With constant upsells only there to take most of your money, so how is Commission Academy any different you may ask?
Well, for starters Commission Academy is free to join which will give you a crash course in affiliate marketing.
But don't be mislead by the "crash course" term, because you do get a lot of information which will help anybody new to this industry.
Without further ado, let's get right into this Commission Academy Review and see what it has to offer.
---
[Affiliate Disclosure: This post may contain affiliate links which means I may earn a small commission if you purchase anything through one of the links. However, this will not affect what you pay!]
---
Product: Commission Academy
Founder: Dale
Product: Description: Affiliate Marketing
Website: www.commission.academy.com
Price of product: Free
Recommended: Yes
Summary: Commission Academy is a training platform that is 100% free so don't worry about being hit with upsell after upsell.
As I have already mentioned, it's about affiliate marketing and what it entails to get you from zero to a position to start earning money.
The beauty of the affiliate marketing business model is that it is a simple process that anybody can do.

However, because it is a simple process, for some reason people think they are going to be earning a ton of money overnight.
Let me eradicate that thought straight away because it takes hard work, dedication, consistency and plenty of patience.
Start off with that in mind then you are not in for any real surprises.
However, the training will only take you so far and that's up to you how you progress to the next level.
Either, take the information away and run with it, meaning take it to the next level yourself or find some additional training.
But, seriously you have to "Take Action"!
There are no secrets to affiliate marketing like many tell you and is the same method I use with my business.
---
If you are sick and tired of SCAMS, Pyramid schemes, MLMs, recruiting, having to purchase stocks, haggling family, friends and customers. Looking for a proven method of making money online, then check out my #1 recommendation. 
---
Internal Summary and Navigation
---
What is Commission Academy about and who are the Founders?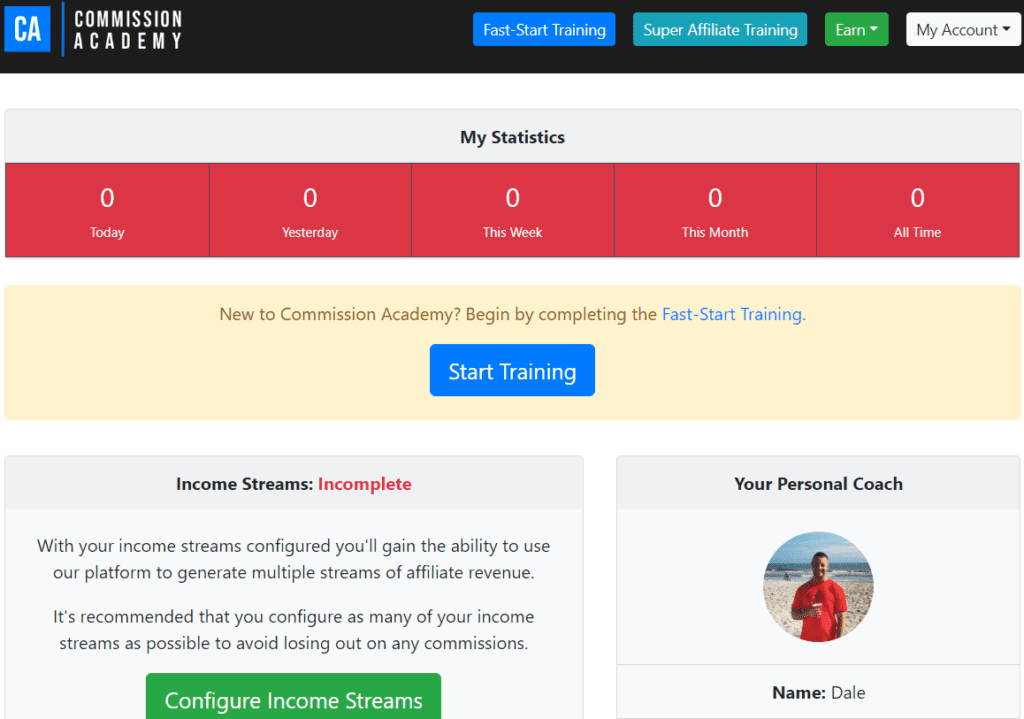 Commission Academy is an affiliate marketing training platform that is free to anybody.
All you have to do is sign up and you are straight into training that comes from Dale himself.
There are many ways that you can do affiliate marketing but the Commission Academy focuses on a specific way which is niche marketing.
The training goes into what this all entails and how to go about creating an online presence.
What affiliate marketing is all about…
The process of how to select a profitable niche…
What a domain is and how to decide one…
Everything about building your website
Creating content and how best to do it…
Email marketing…
Keyword research and how to capitalize on what people are looking for…
and a host of other things…
Affiliate marketing is a very popular way to make money online, however many people fail for a multitude of reasons.
Lack of patience and the right mindset been 2 major issues.
This is not a "get-rich-quick-scheme" like many people think but a legitimate way of making a substantial income.
However, it might be free to get some valuable information but moving to the next level may cost you.
The product is Legendary Marketer and this is a high-end product that can cost you upwards of $10k, but we'll discuss this later.
Who is Dale, the owner of Commission Academy?
Dale is an affiliate marketer who up to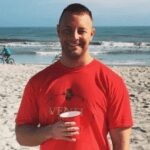 2017 didn't really know what affiliate marketing was never mind making a living from it.
He's a guy from the UK and was a working Electrician until he found out how affiliate marketing worked.
He went from knowing nothing to earning a 5-figure monthly income and decided to help others by creating Commission Academy.
---
How does Commission Academy

W

ork?
It's all based around
Niche Marketing
.
Which basically is an interest or a hobby and something that you are going to be passionate about!
Then you would create your very own website to showcase your niche.
Commission Academy takes you through a number of steps and goes into details and is pretty in-depth too.
So, for anybody new to affiliate marketing, you are going to be learning enough to give you the confidence to move forward to the next step.
What the course consists of
Check out this brief presentation of Commission Academy
Set-up Training
Welcome Video
It all starts with a niche – Choose your niche
Launch your website
Start-up Training
Laying the foundation for success
Customizing your website
Creating your initial content
Leveraging an email list
Preparing to make money
Make Money Training
Finding profitable keywords
Creating content that ranks in the search engines
Integrating your affiliate links
Leveraging product reviews
Creating income on demand
Scaling with YouTube videos
Outsourcing your content
Once you have completed the training then there are 1 of 2 routes you can take.
Either select the link to Wealthy Affiliate which is where I learned everything I know and the beauty of this is that it is also FREE to join.
The other link is to a high-end affiliate marketing training which I wouldn't advise joining as this can cost you upwards of $10k.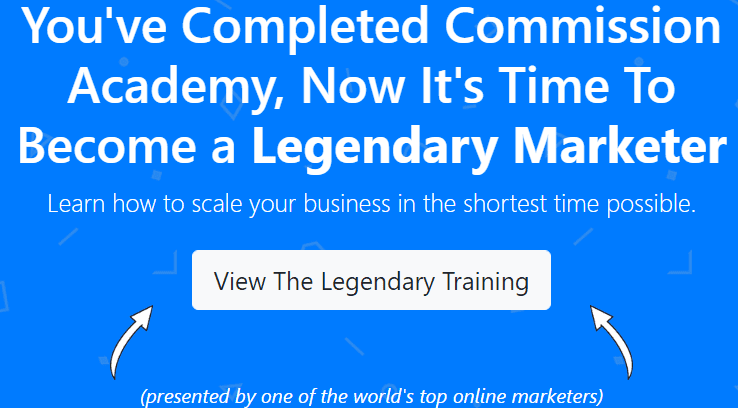 Everything that Legendary Marketer teaches you will be taught in Wealthy Affiliate for a fraction of the cost.
Take it from me the training is more in-depth and there is simply no reason to be paying extortionate amounts like that.
Suffice to say Legendary Marketer is a product from Dave Sharp who was the co-founder of Empower Network who defrauded 1000s of members!
That's all I'm going to say on the matter!
---
Commission Academy Pricing
Seriously, Commission Academy is FREE and the training comes in a format that anybody can understand.
There is a link to a high-ticket product which for me just would not be worth the $12k that you'd end up paying if you went all in.
Certainly not when you can get the same training plus so much more with Wealthy Affiliate.
---
Can you make money with Commission Academy?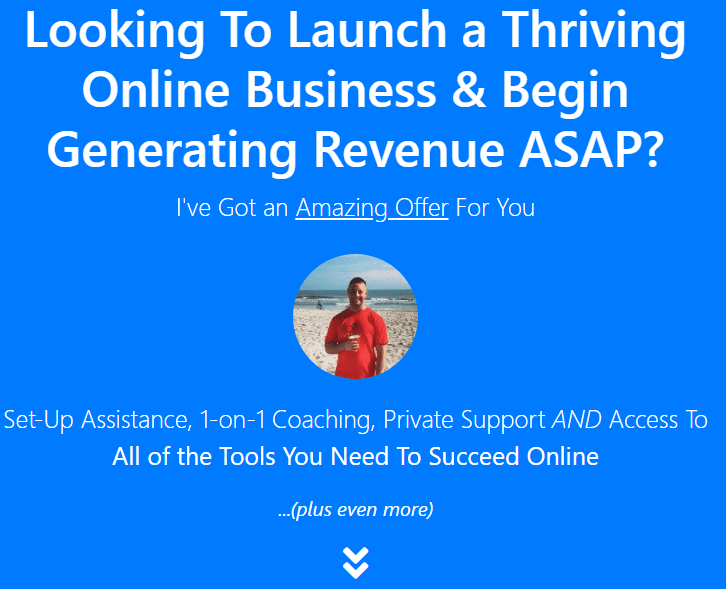 Not directly with Commission Academy because this is all about training and how to become an affiliate marketer.
But with the training that comes with the Commission Academy, plus the additional training that is available through this course you should be well on your way.
Providing you stick to what you have been taught and work hard at it there's absolutely no reason why you wouldn't become successful.
However, as I have mentioned, many start with the right intentions but fall by the wayside 1 or 2 months down the road.
I can't stress enough that this training is a proven method and providing you don't have doubts and stick with it, who knows where you could take it.
Just like it did for Dale when he earned over $14k in a little over 6 months using this same method.
---
Who is Commission Academy

F

or?
Commission Academy is for anybody who is seriously interested in affiliate marketing and prepared to put in the work.
The method that Dale teaches is a tried and tested method that anybody can learn.
How long would it take to see proper Success?
It all depends on many factors.
As it all started with a niche, then we have to make sure that we have chosen a niche that can be profitable for us with not too much competition.
However, it doesn't mean that because of too much competition that you won't be able to make a passive income.
It just means it will take longer, that's all.
Like Dale mentions, he was earning over $10k a month in 6 months, but in his case, that is unusual but not uncommon.
You see many start with good intentions but within maybe 3 months most people end up calling it a day not knowing that their breakthrough might just be around the corner.
Just check out these successful people here to give you some sort of idea of what I mean. There is a lot more where they came from too.
---
What I like about Commission Academy
There is a lot I like about Commission Academy and goes into a lot of details which anybody new to affiliate marketing is going to find helpful.
Learn and Get Started Quickly
There's no wasting time listening to a BS sales presentation.
Basic information in a way that anybody can understand.
Straight to the point and in enough details that anybody could benefit from.
Private Coaching
You have Dale who will be on hand to answer all your questions, all of which will be for free.
Free Resources
The number of resources are endless and you won't pay a dime for any of it.
These Are Genuine Reviews
Commission Academy launched in November 2020 and we can see that many students appear to be making good headway by following the training.

---
What I don't like about Commission Academy
There really wasn't anything that I didn't like about Commission Academy.
Ok, the High-Ticket training but at the end of the day the choice is up to.
High-Ticket Training 
One thing I didn't like was that Dale tries to convince you to purchase Legendary Marketer as another resource to take you to the next level.
This if you went all-in could cost you around $12,000 but I wouldn't purchase this because I don't think the value is there.
However, there is an alternative which is Wealthy Affiliate which for me is a High-Ticket training without the price tag.
Free Training Has To Come To An End At Some Point
After all, the person has to make a living.
No seriously, if you are serious about taking the training to the next level then you will invest in yourself.
However, we are not talking big bucks if you go down the Wealthy Affiliate route.
---
Is Commission Academy

a SCAM or LEGIT?
Commission Academy is definitely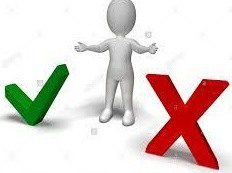 not a scam.
It's a genuine affiliate marketing training platform that will give anybody new to this industry enough information to take to the next level.
With the number of supposed training programs that are out there just to scam you and take all your money.
This is a breath of fresh air.
So, what are you waiting for?
If you would like to join then you can do that by clicking the link here
---
Commission Academy Review

: Final Thoughts!
I think you'll agree that Commission Academy is the real deal and it won't cost you a dime.
Why waste hours on those
"Get-rich-quick-schemes" that don't work anyway and they don't teach you anything.
Learn how affiliate marketing works and you'll see that it isn't that complicated after all, whereas the gurus are always telling you it is.
What I will say though is to not go into this industry halfheartedly.
You need to be serious and determined otherwise you'll only stick at it for 1,2 or maybe 3 months.
You should be looking at the longer term and that can be 6 months or maybe 12+ months.
It all depends on how much time you are going to invest as well as effort and of course patience because at times it can get to you.
But taking action is the first step!
---
Feedback, Comments and Subscribe
Well Guys, what did you think?
I hope you did enjoy the Commission Academy review and that you got something out of it.
If you did then why not share a little love amongst your friends.
Any questions then please add them in the comments section below and I will get back to you at my earliest convenience.
Until next time, stay safe.