Hey Guys, welcome to this Neora Review
Beauty is in the eye of the beholder and people will try all sorts of things to give them that edge in the beauty stakes.
I can understand that but why would you not use products that come from top cosmetics companies like Channel, Estee Lauder, Dior, L'Oreal…?
It can't be the cost because brands that come from MLM companies are hit and miss and expensive in their own right.
So we come to the conclusion that you are probably looking for a way to make money online which is why you are here.
You have probably read several Neora reviews before you landed on this website and probably noticed that some are trying to sell you the dream.
One thing is for certain and that is that there will be no pitching or trying to sell you anything here.
What we will provide you is an honest account of who Neora is.
So if you are asking questions like, is Neora a legit business or are they a scam that you should stay away from?
In the next few minutes, you will have those answers plus many more.
To hopefully put you in a better place whether to move forward with Neora or not.
In addition to this we will recommend a better way of making money online and whether you take us up on that or not is entirely up to you.
With that said, let's begin
---
[Affiliate Disclosure: This Neora Review has been thoroughly researched from information and testimonials that are in the public domain. This post may contain affiliate links which means we may earn a small commission, however, this won't affect what you pay!] 
---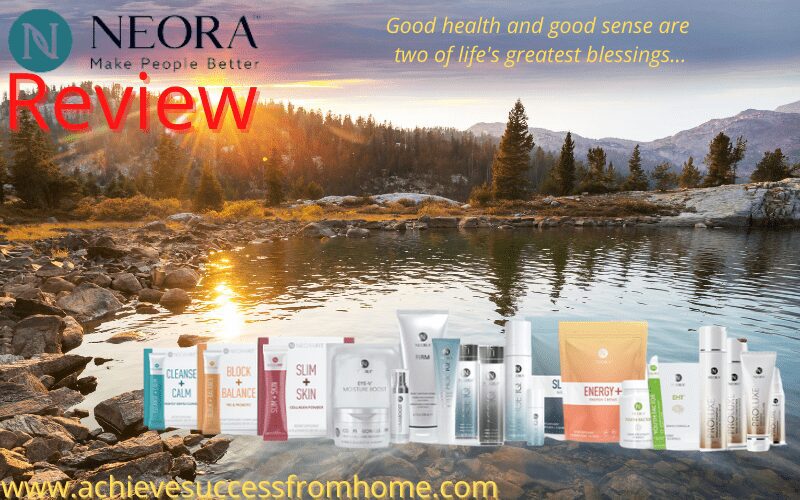 Product: Neora
Founder: Jeff Olson, Amber Olson Rourke and Renee Olson
Website: www.neora.com
Product Description: Cosmetics direct selling business
Cost to join: $49
Best For: Experienced network marketers or someone who is prepared to pull out the stops and work extremely hard at recruiting.
Recommended: Maybe
Summary: MLMs are often a new twist on an old theme and re-branding is not uncommon but something that shouldn't be taken lightly.
Essentially what you are doing is losing credibility so what you may find is that several years of business might as well as be flushed down the toilet.
When re-branding is the number one or only choice you have to ask the question why?
In the MLM arena when this happens it often means that the current owners are trying to get rid of something.
This could be anything, lawsuits, bad business dealings, etc
That is why it is imperative that you research a company thoroughly before you even consider getting involved.
Neora Review – Table Of Contents
What is Neora About?
When we see a company going through a re-branding exercise, we have to go a little deeper to see if we can deduce the reason why this is happening.
In Neora's case, it goes back to their previous business when they were known as Nerium International which was launched in 2011.
At the time Nerium only had one product, an anti-ageing cream called "Nerium Age-Defying Night Cream".
The product's main ingredient was Oleandrin which comes from the Oleander plant.
A house plant which is highly toxic but has been known to have been used for many years in various applications.
By all accounts, it is claimed to help in the reduction of the anti-ageing process.
But since the rebranding, the product no longer exists and they have stopped using Oleandrin.
According to the DSN or Direct Selling News, the reason for rebranding according to Jeff Olsen was down to product growth.
Since the rebranding, which took place in 2019 they have added many products that cover skincare, hair care and wellness.
Who is The Founder of Neora?
Jeff Olson is the founder and CEO of Neora along with his ex-wife Renee Olson and his daughter Amber Olson Rourke.
Jeff is a well-known figure within the network marketing industry and an author of several books and a public speaker.
According to his claims, Neora has had massive growth since they went through a rebranding back in February 2019.
Apparently shattering industry records in the first year with just short of a 4,000 per cent growth.
If those figures are indeed correct then we would have to commend them.
However, those figures might just be hearsay so let's continue and see if Neora is as good as they are saying.
Is Neora a Pyramid Scheme?
This is a hard question to answer especially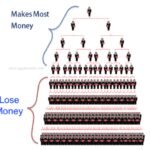 when you have the Federal Trade Commission all over them.
Who is coming out and making bold claims that Neora is running a pyramid scheme which was published back in 2019?
Since then till now nothing appears to have been done about this, however, what often happens is a change in the business compensation plan.
MLMs in general all border on whether they are or whether they aren't pyramiding schemes.
But they all have the traits of running as a pyramid scheme in disguise.
Just for clarity on what a Pyramid Scheme is…
A pyramid scheme is where the affiliate or in this case Neora Brand Partners would be paid for recruiting others to join.
This would be where there wasn't a product or service.
Often there is a product or service but with very little value and something to hide behind to mask their real intention.
In this case, Neora does have legit products, but you can't get away from the fact that you get paid on the strengths of sales coming from your team.
This is just like a Ponzi scheme but with a product, now if the products were bad then they might come under a pyramid scheme in disguise.
You might like to read a report from the Federal Trade Commission here.
You might like to check out this short video…
Why You Will Struggle With Neora
We are not just talking about Neora here, this is about MLMs in general and whilst their products might be great.
Two important things that always let the side down are that the products are expensive and the work-from-home opportunity.
Let's take a look at what happens leading up to the launch of an MLM.
There are 2 launch dates!
The journey begins with a start date and you and I are not invited, not unless you are an experienced network marketer.
You are probably not aware that some network marketers are actually paid to join in this case Neora and yes that does happen.
This helps to create the foundation of the company moving forward and ready for when the actual main launch.
It is important to start in this manner due to the life expectancy of an MLM which is 5-10 years.
Sustainability is very important and to keep the engine moving people have to be recruited and that's why there is always an emphasis on recruitment.
The biggest mistake that you can make when joining an MLM is choosing the wrong sponsor.
You need someone who is experienced and who is prepared to share with you everything they know.
But how do you know this?
Unless you know the sponsor then you don't and that's why people sort of search out the top earners.
If you are unfortunate to choose the wrong sponsor which isn't difficult because they are so many.
Then, unless you are experienced then you will struggle which is the reason why between 50 and 70 per cent leave within 12 months.
Not only that but around 99.78% do not earn enough to replace a full-time job with an average income of around $2,000 to $3,000 for the year.
Don't believe me then please do your own research thoroughly!
Now if you are happy with those stats then all we can say is good luck.
MLMs always start off with a lot of interest because the best time to get involved is right at the beginning.
Once interest starts to slip which could be for many reasons, like lawsuits, poor quality products, too expensive, and people struggling.
Then people will struggle to recruit and all sorts of underhanded tactics are applied.
Once recruitment slows down then we see the founders looking for investment from "Angel Investors" to keep going.
Eventually, they will default on the debt because there is no money coming through and the company will go into foreclosure.
That is if they haven't already been close down by the Federal Trade Commission.
But, you know what? The marketers at the very top in the .22% will still be earning the megabucks and a few million less isn't really going to matter.
This is the short version of this documentary and the full version can be found on YouTube.
If you have a passion and you clearly do with your interest with Neora then why not take that passion and build your very own business.
It really isn't that difficult and if you want to know more then please continue reading.
Neora Review Products Line

Since Neora became the newly rebranded company, the products have expanded that cover several categories.
Such as for skincare, hair care and weight management.
Skincare
Age IQ Night Cream – Smart shop $92 normally $120
Age IQ Day Cream – Smart shop $77 normally $100
Double Cleansing Face Wash – Smart shop $31 normally $41
Neora Eye Serum – Smart shop $60 normally $80
Invisi Bloc SPF40 – Smart shop $44 normally $59
IllumaBoost Vitamin C – Smart shop $60 normally $80
Firm Contour Cream – Smart shop $80 normally $106
Eye V Hydrogel Patches – Smart shop $40 normally $55
Complexion Treatment Pads – Smart shop $44 normally $59
Night and Day Combo – Smart shop $142 normally $187
Night, Day and Cleanser Combo – Smart shop $173 normally $228
Neora Eye Serum and Eye Patch Combo – Smart shop $100 normally $135
Acne Pads and Cleanser Combo – Smart shop $75 normally $100
Haircare
ProLuxe Shampoo – Smart shop $32 normally $43
ProLuxe Conditioner – Smart shop $32 normally $43
ProLuxe Shampoo Conditioner Combo – Smart shop $64 normally $86
ProLuxe Hair Mask – Smart shop $50 normally $67
ProLux Scalp Treatment – Smart shop $72 normally $96
Wellness
NeoraFit Plant-Based Protein Powder – Smart shop $69 normally $92
EHT Brain Formula – Smart shop $60 normally $80
Youth Factor Vitality Complex – Smart shop $47 normally $60
Youth Factor Superfood and Antioxidant – Smart shop $47 normally $60
Sleep and Wellness Chews – Smart shop $40 normally $53
Energy and Wellness Chews – Smart shop $40 normally $53
Wellness Chews Combo – Smart shop $80 normally $106
Youth Factor Combo Pack – Smart shop $94 normally $120
Moving forward you might like to take a look at the products in more detail.
Please Note: Smart Shop is when you become part of the auto-ship program which means those orders will be sent out automatically on a monthly basis unless you cancel or skip that particular order.
Neora Business Opportunity – What You Need To Know
If your main interest in Neora is because of the work-from-home opportunity then this section you should find interesting.
How Much Does it Cost to Become a Neora Brand Partner?
First off you have to find a sponsor and becoming a Neora Brand Partner will cost you $49.95.
For this, you will get everything you need to start and run your own business, such as a personalized website, training, brochures…
You are under no obligation to purchase any products at this stage however, you will need samples to show people.
There are 4 packs which obviously come with different products which are the same price, $199
Skincare Essentials Pack
Hair Care Essentials Pack
Wellness Essentials Pack
NeoraFit Essentials Pack
Or if your budget will stretch further…
Holistic Value Pack with 17 products costing $500
Ultimate Holistic Value Pack with 31 products costing $1,000
How to Make Money as a Neora Brand Partner…
As a Neora Brand Partner, there are 2 main ways that you can make money.
Purchase and sell the products yourself
Build a team by recruiting other people and making commissions from your team's sales
Recruiting is key here if you really want to give yourself a chance.
There are other incentives, such as bonuses, cars and holidays which are all part of the compensation plan.
Neora Compensation Plan
The compensation plan is how you will get paid and what gives the business the pyramid structure.
These are often complex in nature and difficult for people to understand and that's why we do not explain things in more detail.
Are Neora Brand Partners Actually Making Money?
This is the only income disclosure statement that we could find on the Neora website.
This is for the 20019-20 period and it clearly states that 30.6% was the number that actually made any money.
Of the remainder, 69.4% didn't make any money at all.
I think we can leave that for you to digest but even with the Neora brand partners who did make money that was an average of $1,054.
If you are looking for confirmation then check out what the Federal Trade Commission has to say here.
Is Neora a SCAM?
Throughout our extensive research, we couldn't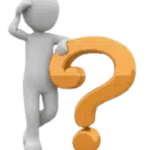 find any reason to suggest that Neora was a scam.
However, we did find some unhealthy findings from the Federal Trade Commission and this continues to this day.
Which clearly points the finger and doesn't hold back on claims that Neora is a pyramid scheme.
That was in 2019 and up to now, nothing appears to have happened.
Jeff Olsen, the founder of Neora is well regarded within the health and wellness industry.
But even today many are still questioning whether the main reasons for re-branding are the real reasons that were suggested.
As a work-from-home opportunity, this might not be right for most people unless you are strong in sales and recruiting.
Making money in any business is difficult, But more so with an MLM.
It's hard enough getting people to join Neora, but more than that trying to keep them often seems impossible.
If you think about it why would you join an opportunity if you didn't know the person? You wouldn't now would you?
You are constantly trying to get people interested whilst a better way would be people coming to you and that is what affiliate marketing allows you to do.

The Truth in Advertising
The TIA or Truth in Advertising is an independent watchdog that monitors companies that are performing poorly or that have issues.
Companies, especially MLMs have a reputation for performing badly due to all sorts of underhanded goings-on.
If a business has been operating in a way that goes against what/how a business should have been conducting business.
Then be sure to find a mention of them in the TIN database.
We did find a report about Neora which we did find interesting.
What we Like About Neora
A Member Of The DSA:
Neora is a member of the Direct Selling Association which is no easy feat.
Becoming a member is not a simple and straightforward process as the company will have to be vetted.
What We Don't Like About Neora
Business Is Not Accredited With The BBB:
The Better Business Bureau is usually a good place to check how the business is performing but isn't accredited.
It is also a good place to find complaints as this seems to be the place where people go to actually get their issues rectified.
MLMs are difficult to make money because it is all based around recruiting and this isn't for most people.
Trending Is Somewhat On A Downward Spiral:
As you can see by the image below, interest peaked around the time that the lockdowns were in effect but since then popularity seems to have dropped.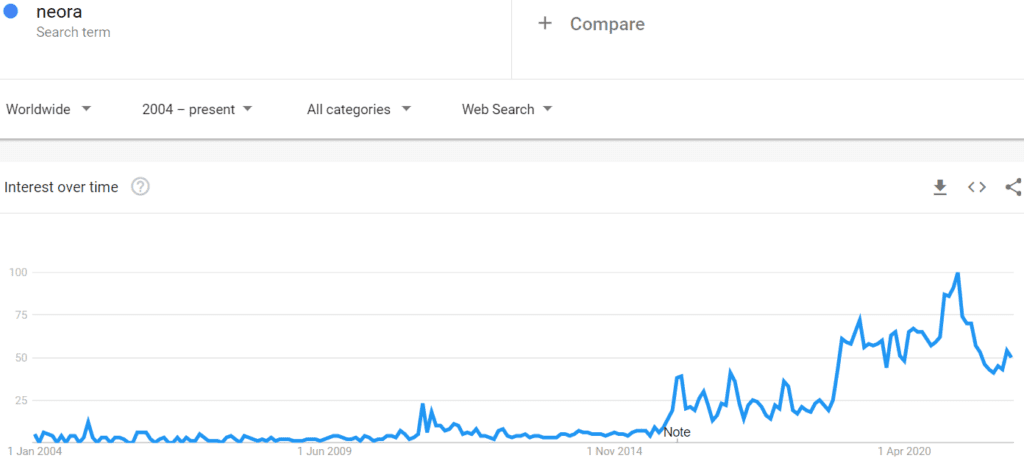 Filing Of A Complaint By The FTC:
In 2019 around the time that Neora was going through a re-branding exercise from Nerium to Neora.
That they were in fact running an illegal pyramid scheme which is still ongoing.
You will have to contend with brand partners promoting the products on Amazon (founders), and eBay.
Remember you will all have identical websites and it's not just a matter of because you have a website that everything will be hunky-dory.
You will have to learn how to get your site noticed in the search engines which is no easy task.
Neora Review – Final Thoughts!
We are at the point where we are just about to wrap things up.
Sorry if we upset you in any way but at the end of the day you need to know what you are getting yourself into.
More than often it isn't about the products although the actual price may well put people off.
It's the promise of a better life that they promote and there is nothing wrong with that if only people were told the truth.
Having said that, Neona is a business and a work-from-home opportunity to make some money however you will have to work your socks off.
If you want to know of a better way and one that we would recommend 100% then please continue to read.
How we Make Passive Income?
There are a few things that we do not agree with when it comes to the MLM business model.
The main one is that you are restricted with what you can sell and what happens if the company closes?
If the latter happens then you are left with nothing. No business however it was never yours in the first place.
Probably money that is owed to you and what about the customers that you brought in? Everything lost!
If you have a passion and a love for something then why not turn that into a business and have something that you can be proud of?
Affiliate marketing allows you to do this and just look at the benefits with regards to an MLM…
You can promote anything you like
No products to purchase or stock
No sponsor to answer to
No customer orders to handle which includes no shipping or returns…
No recruiting which means no cold calling and no rejection
Get started for less than $0.64
This business allows us to currently earn a mid to high 4-figure monthly figure.
We can provide you with the opportunity, the rest is down to you.

Neora FAQs
How Much Does It Cost To Become Neora Brand Partner?
There are 2 ways you can go here, either join as a preferred customer and take advantage of the discounts in which case it won't cost you anything.
Or, become a brand partner which as of this review will cost you $49.95 so as you can see very reasonable.
There will be products that you will need to purchase for showing customers where there are packs from $199 – $1,000.
How Much Do Neora Products Cost?
You are paying a premium for the products and these can range anywhere from $30 up to $80 for single items.
Whereas multi items can cost between $80 and $1,000
Can You Explain The Refund Policy To Me?
If for any reason you are not satisfied with your purchase then you have 30 days from the point of purchase which isn't a great deal of time.
To return the goods which you will have to pay shipping for and a full refund means minis shipping and admin costs.
What Percentage Of Prefered Customers/Brand Partners Are There?
This is a question that is often asked to get a feel for the business side if you wish to take it on.
What we find is that around 85% tend to be preferred customers leaving 15% that choose to move forward with the home-based opportunity.
We would suggest that you start as a preferred customer to see if you like the products and whether they work for you or not.
Can You Recommend Any Alternative Work From Home Opportunities?
It all depends on what your goals are and how committed you are going to be because it doesn't matter what you decide.
There is always going to be a lot of work involved.
For us, we found affiliate marketing to be the best business model and gives us far more flexibility than MLM but even this might not be for you.
Mind you, if you had to put MLM against affiliate marketing then the latter would win hands-down.
Feedback, Comments and Subscribe
Hope you enjoyed this review and that we managed to answer most of your questions.
Until next time, stay safe