Welcome to my Javita Coffee Review
A company that prides itself on manufacturing its own range of coffee and tea products and a work-from-home opportunity for anybody interested.
So which is it, the interest in Javita products for your own use or the benefit of making some extra money or both?
Whatever the reason, we are here to provide you with both but before we do we would just like to give you our disclaimer.
Which is that we are not associated with Javita coffee in any way and therefore you have nothing to worry about.
The information we provide to you today will be honest and factual.
So if you had questions like is Javita a scam? Is Javita worth it? Are Javita products safe for your consumption?
Then not to worry because we have you covered and all will be revealed in the next few minutes.
So who am I and why should you even listen to me?
My name is Mick and I created this website to help people like you find your way in what can be a very distressing and expensive time.
You see, if you didn't already know, the vast number of products and services out there provide you with very little in the way of benefits.
Other than to try and empty your bank account.
That's why we have reviewed over 450 products, systems, MLMs, Crypto, and real estate opportunities plus so much more.
Most of them are not worth bothering with but we do come across some legit opportunities that we do recommend.
So if coffee is your favourite drink and you want to know more about the make-money opportunity, then please continue to read this Javita Coffee review.
---
[Affiliate Disclosure: This review has been thoroughly researched from information and testimonials that are in the public domain. This post may contain affiliate links which means we may earn a small commission, however, this won't affect what you pay!] 
---
Javita Coffee – Summary
Product: Javita
Founder: Stan Cherelstein
Website: www.javita.com
Product Description: Coffee and Tea direct selling company
Cost to join: $99 – $599
Who Best For: Network marketers who have a large following and who can handle cold-calling
Summary: Coffee is a favourite drink for many and can provide health benefits if taken in moderation.
But whilst Javita can provide great flavoured coffee and tea they also have benefits that can help in dieting.
But caffeine is everywhere and even in our favourite soft drinks and too much caffeine is not good for you.
In this review, we will provide you with all the factual evidence as well as the make-money opportunity so let's continue.
Javita Coffee – Table of Contents
What is Javita Coffee?
Javita is a multi-level-marketing company manufacturing its own unique blend of roasted Arabica beans and through their hard work and determination has become one of the leading coffee brands in the US.
Founded in 2011 by Stan Cherelstein and based in Florida they claim that their blend of coffee and herbal tea products can help in losing weight.
By using the fruit Garcinia Cambogia which is a berry from the South Asian region.
Javita has over 20k distributors across many countries selling not only coffee and tea products.
But they sell NCD (Natural Cellular Defense) which supports a healthy immune system, products from their sister company Waiora.
In the next section of this Javita Coffee review, we take a look at the founder and how he started in direct sales.
Related Business Opportunity: Organo Gold Coffee
Who is Stan Cherelstein?
He is the founder and CEO of Javita Coffee who started in direct sales way back in 2005 with the company Waiora.
They provide health and nutritional products and are the sister company of Javita and where you can find some of their products being sold today.
But Waiora has suffered in the past with a lawsuit that hit them badly due to the products not including the correct ingredients that were on the label.
This meant they had to settle an out-of-court compensation of $12 million to its plaintiffs.
Is Javita a Pyramid Scheme?
Javita is not what you would call a pyramid scheme as the distributors can still make money by selling the products without recruiting and building a team.
They do however operate in a way that is considered borderline and could be termed disguised as a pyramid scheme
Just for clarity on what a Pyramid Scheme is…
An out-and-out pyramid scheme is where the members are paid solely for recruiting other people without any services or products to show of.
Often what you find are products and services that really have no intrinsic value and are used as a smoke screen.
In most countries this is illegal and people can go to prison for years.
The Federal Trade Commission produced an in-depth report covering the MLM business model which makes for interesting reading.
You might like to check out this short video…
Success is Rare With Javita Coffee
This is a hard one for people to grasp because the figures are too far out there and for many unbelievable.
Statistics state that as many as 97% of people who join a multi-level-marketing company do not make any money.
The reason for this is that to stay active as a member you have to meet certain sales quotas on a monthly basis.
What that means is members end up purchasing the products themselves and stockpiling.
Eventually, when the member realizes that it is almost impossible to make any money they leave with products that they bought and can't get rid of.
That is a reality of MLM and the facts are in plain site for anybody to see.
The next section in this Javita Coffee review is for people who are interested in the products as well as the make-money opportunity.
Related Business Opportunity: Zallevo Nutritional Drinks
Javita Coffee Products Line

Burn + Control Coffee – From the South American coffee bean slow-roasted with proven effectiveness in weight control.
Supports weight management, and appetite control and assists in burning fat and helps to improve stamina.
Energy + Focus Coffee – Helps to improve focus and increase energy level, slow roasted with targeted botanical effectiveness in support the memory, healthy brain and concentration levels.
Supports focus, increased attention, and reduces stress levels as well as improves cognitive function.
Lean + Green Tea – Green tea has always been a favourite of mine. This tea comes from a small region of Japan namely Shizuoka. With a sweet aroma that gives calming qualities.
Increases fat-burning, and appetite control and is reported to improve blood sugar and reduces the craving for food.
For for more in-depth description of what Travita provides with a full breakdown of ingredients head over to the website.
Javita Business Opportunity – What You Need To Know
Javita does provide an opportunity where members can turn their passion into a business which is what we have in this section
How Much Does it Cost to Become a Javita Distributor?
There are 2 options when it comes to joining Javita.
You can either pay the $99 which will give you access to the wholesale program where you can sell them at retail.
Or, there is the $599 membership which not allows gives you access to the wholesale program but their affiliate program as well where you can also make commissions on recruiting other people into the business.
How to Make Money With Javita Coffee
Just like all MLMs, there are only 2 ways that you can make money and that is through…
Selling the products yourself and making a small commission.
Recruiting other people into Javita and making money from the commission that your downline makes.
Ok, there are various ways you can sell the products, such as events, restaurants, bars etc which is what you will do if you are serious.
Javita Coffee Compensation Plan
The compensation plan is how you get paid but more often these are that complicated it would take a maths genius to decipher.
That's we don't go into any great details because they have a tendency to change at any time.
We did however find the pdf format for those who like to work it out themselves which you can find here, or just sit back and listen to the founder explain it below.
Are Javita Distributors Actually Making Money?
Normally there is some sort of income disclosure with companies like Javita however we could find one anywhere.
This should be classed as a red flag and shows us that the company might be hiding something.
What we do know and these facts are readily available everywhere online, especially the Federal Trade Commission.
They mention that as many as 97% and probably more do not earn enough to replace a full-time job with as many as 65% who leave within the first year.
Is There a Refund Policy With Javita?
Yes, and this applies to the first 30 days from the receipt of your purchase when ordered directly from Javita.
Thereafter, if a purchase is done from member to customer then you have to provide a sales receipt to the customer so that they can return the goods as well as the receipt and the 30 days rule still applies.
What Others Have To Say About Javita Coffee Products
We found it best to head over to Amazon reviews for the products as we couldn't find any reviews or testimonials anywhere else.
These reviews are old and we also checked the Travita Facebook page but the same there as well

If you have time, you can check out Reddit where there have been few discussions.
Is Javita a SCAM?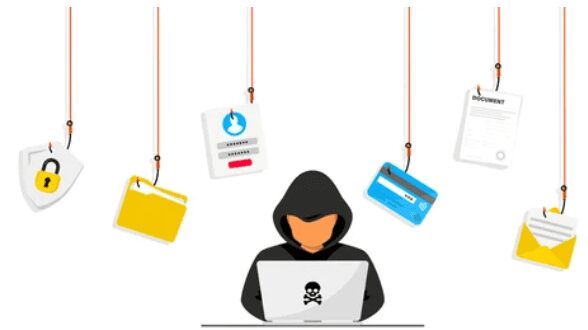 The consensus with MLMs in general is that because they operate under the guise of a pyramid they are scams.
But that is very misleading and more than often an MLM is legit and working within the bounds set out by the FTC.
You can understand with the vast numbers of people who leave these multi-level marketing companies in debt would term an MLM a scam.
However, if we are honest about it, Javita is not a scam.
Related Business Opportunity: Total Life Changes
What we Like About Javita Coffee
Javita is an established MLM company who have been trading for over a decade which is a good thing in terms of MLM because they have a tendency to last between 3 and 7 years.
What We Don't Like About Javita Coffee
No Income Disclosure which is a red flag in our eyes which shows us that the company might be hiding something.
Javita is not rated with the Better Business Bureau.
Coffee and Tea are expensive and alternative blends can be found anywhere for a much lesser price which means that the Javita product is going to be more difficult to sell.
Javita is not a member of the DSA or Direct Selling Association which is a red flag in our eyes.
Recruiting and cold calling are one of the hardest disciplines that you need if you are to succeed in an MLM and not for most people.
Interest is somewhat lacking when it comes to what people are searching for.
Verdict – What we Thought About Javita – Is Javita Coffee Worth it?

It goes without saying that multi-level marketing companies operate almost identically.
Where you work your butt off and the company make most of the profits.
People who are successful with this type of business model are the ones who have worked for many years building teams.
As I think we mentioned earlier, we have tried MLMs in the past and they won't for us because quite simply I am not a salesperson and hate rejection.
Which is what you are going to have to put up with so that means having a thick skin, but hey who am I to judge?
You might be that person and if you are then good look.
We decided to move away from MLM and focus on affiliate marketing which is so much easier, you can promote anything you like and you aren't pestered by a sponsor about your quota.
If that interests you then please continue to read…
Is Affiliate Marketing The Best Way to Make Money Online Right Now
?
Affiliate marketing is a simple concept, where you act as the middle person and connect customers to merchants.
Once they purchase a product through your unique link then you are paid a commission.
This business requires very little in the way of investment, can be done anywhere and is 100% passive.
But it's all about finding the right training and mentors.
Wealthy Affiliate is a training company who have been around since 2005 and helped over 2.4 million start their first affiliate marketing business.
Just check out the reviews on Trustpilot.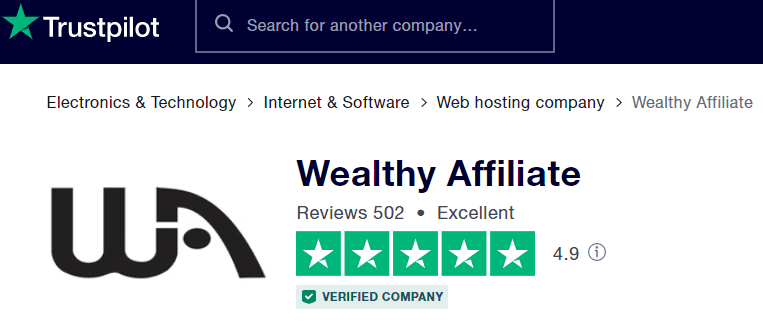 The training platform is a fully integrated one-stop-shop meaning that everything you need to succeed is in one place.
Education and training, Web development, Hosting your website, and a community that cares and is full of experience on many levels…
Check it out, there is no fee and you are under no obligation to hand over any credit card details, if it's not for you, then just leave.

Javita Coffee Products – FAQ
?
?
?
? 
?
Feedback, Comments and Subscribe
Well, we are just about to wrap up this Javita Coffee review and hope you enjoyed it.
Maybe you have already been a member of Javita and would like to share your experience with the company as I am sure our readers would love to hear about it.
Thank you for being so patient, until next time and stay safe