Welcome to this Peach MLM Review
Maybe a friend or family got in touch to

tell you about a great clothing line that they found online.
Or could it have been a distributor from the fashion company Peach trying to get you to sign up?
You might only have been looking for fashion ideas and Peach came up in the search results?
Whatever the reason, you found yourself doing a little research to find out whether Peach is a legit company or not.
That is what brought you to this site and what we are going to address today to hopefully set you on the right path.
Before we get started we would just like to make a small disclaimer, that is that we are not associated with Peach in any way.
This basically means we are not getting paid for this review and we aren't about to try and sell you anything either.
In the next few minutes, you should have all the facts to decide for yourself whether Peach is a good company or not.
With that said let's get started.
---
[Affiliate Disclosure: This Peach MLM Review has been thoroughly researched from information and testimonials that are in the public domain. This post may contain affiliate links which means we may earn a small commission, however, this won't affect what you pay!] 
---
Product: Peach
Founder: Derek Ohly and Janet Kraus
Website: www.discoverpeach.com
Product Description: Women's fashion MLM
Cost to join: $99
Recommended: Maybe
Summary: When it comes to fashion you have so many choices that it can be somewhat confusing to some.
Some people like to be different and original with something quirky that you aren't going to see when you are out and about whilst some aren't that bothered.
You would have thought that you'd seen it all when it comes to fashion because surely most products look the same.
When you look at the Peach product range they don't look too dissimilar to many other companies so what makes Peach any different?
Could it be the work-from-home opportunity that has sparked your curiosity?
After all, if the products look fine then why not, but before you jump straight in there are a few things you need to know first.
Peach MLM Review – TOC
What is Peach Underneath?
Peach is a multi-level marketing company that came onto the scene way back in 2013 and was co-founded by Janet Kraus and Derek Ohly.
They are a women's fashion company that provides a range of clothing for many eventualities.
Essential wear and what they also call athleisure.
Their originals stem from undergarments which are also termed unmentionables where women feel a little uneasy in the retail store.
Which led them to focus on building the Peach brand around party planning where you could see the garments in the comfort of friends.
Making it a little less uncomfortable for women who don't really like venturing out to the retail shops.
Like all MLMs, they do offer a way to make some money but we will get into that a little later on.
Here's a short promotional video that might be of interest…
Who is Jane Kraus and Derek Ohly?
Well, they are the co-founders of the Peach brand.
Jane is the current CEO and also spent time in residence at Harvard Business School as a senior lecturer teaching entrepreneurship from 2010-2014.
She also co-founded and sold 2 other companies that were in the travel and leisure industry, Circles and Spire.
Regarded as an angel investor, a person who helps startups through investment and has been mentioned in the Wall Street Journal.
Along with various other publications like Fortune Small Business and the New York Times.
She also got a BA from Yale as well as an MBA from Standford.
Derek Ohly comes from a varied background and started out his career in architecture.
But moved into IT as a web designer/developer in e-commerce with experience also in operations.
Is Peach a Pyramid Scheme?
Absolutely not!
But you are going to find that term thrown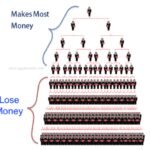 about a lot due to the fact that it is an MLM and the business payment structure is shaped as a pyramid.
Real pyramid schemes do not provide any products or services and rely heavily on recruiting other people.
Not too dissimilar to Peach except that they do have an extensive range of products that people appear to love.
However, you might turn the question around to something like is Peach a pyramid scheme in disguise which MLMs are often termed.
Just for clarity on what a Pyramid Scheme is…
A true pyramid scheme promotes a lifestyle and relies on convincing rich people that the company is investing in something big.
Which is a blatant lie but these investors pass on the word and convince others to join and for their time they are paid handsomely.
Money coming from investors is filtered up to the main investors at the top of the pyramid and the cycle continues.
Eventually, it becomes a struggle to find new investors or the person responsible is found out and the whole thing comes crashing down.
You might like to check out Charles Ponzi, Bernard Madoff and Lou Pearlman for further reading.
A pyramid scheme in disguise is when a company hides behind a bunch of products or services that have no real value.
You might like to check out this short video…
Success is Rare With Peach
Success is rare not just with Peach but with all multi-level marketing companies.
I'm betting that if people researched the company thoroughly in the first place that the majority of them just wouldn't entertain joining one.
It is never about the products, although they will make it seem that it is, it's all about recruiting and bringing in new blood.
Without recruiting new members, the company would eventually close down and that is why 1 in 3 only manage to survive the first 5 years.
So if you have no experience in sales and recruiting then you seriously need to reconsider joining an MLM.
You also need to be a good communicator because let's just say you can build a team.
Then you are required to keep in touch daily, train and motivate them otherwise they will leave.
All you have to do is look at the stats with the top .22% is where the real money is earned and with between 50 and 70 per cent who leave within 12 months.
How Peach Works
The concept of how Peach works is pretty simple and straightforward.
It is also a way that will save them on marketing costs because they have their own stylist to do that for them.
This allows peach to save money and pass it on through the compensation plan and to stylists through the various bonuses.
Another plus for Peach is that their stylists through their marketing techniques can reach a wider audience.
In theory a win-win situation for both.
Peach Clothing Products Line
Before you consider getting involved with Peach you have to be confident that the products are as good as they say they are.
After all, you will want to purchase the clothes yourself so that you are sort of like a walking billboard.
If they attract the right attention then you will know because people will come up to you and ask where you bought the item.
Below we have highlighted a number of the Peach best sellers and whilst some do look cool as you can see there is a price tag to consider.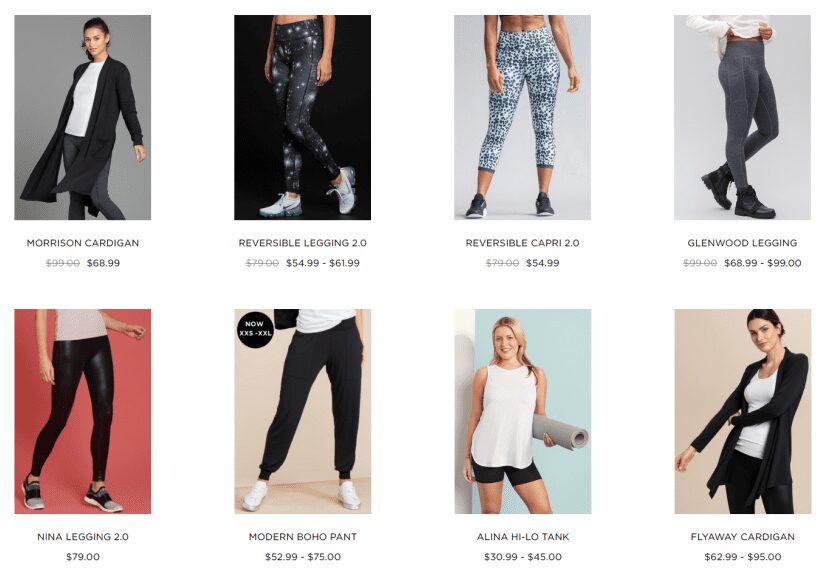 I mean, who is going to want to shell out $99 for a pair of leggings?
Wouldn't you consider something like this as a hard sell because we would?
The range covers categories…
Bottoms
Tops
Dresses and Jumpsuits
Sleep
Accessories
Outerwear
They also supply spring, summer and essential collections plus their own signature fabric.
You can check out the full range of products here.
Here are a few other companies manufacturing and selling similar products…
Peach Underneath Business Opportunity – What You Need To Know
For the entrepreneurial types whose interest in Peach Underneath is primarily for the work-from-home opportunity, this is the section for you.
How Much Does it Cost to Join Peach?
To become a Peach Stylist today will cost you $99 which includes…
$100 to spend on the clothing of your choice
$20 coupons to share amongst 3 clients
Personal replicated website
Business tool kit to include training materials…
Access to the back office
There are 3 fashion kits that you can get started with, each costing $300
Gym Starter Kit
Work Starter Kit
Play Starter Kit
If you purchase 2 of the kits it will cost $550 and 3 will cost $800.
You are going to want to purchase the products to wear yourself so what better way to get started.
How to Make Money With Peach
There are 3 ways that you can make money with Peach…
Purchase the products and sell them on…
Recruit other people and build a team and make commissions
Climb the ranks and qualify for a number of bonuses.
The 3rd option is spoken about more through the compensation plan below.
Peach Underneath Compensation Plan
When it comes to the compensation plan most of them are complex and would require a postgraduate from Harvard Law to unravel.
The one here at Peach is pretty straight forward where you can make between 12 and 40 per cent commissions.
Obviously, the higher the ranks the better the commission rate is.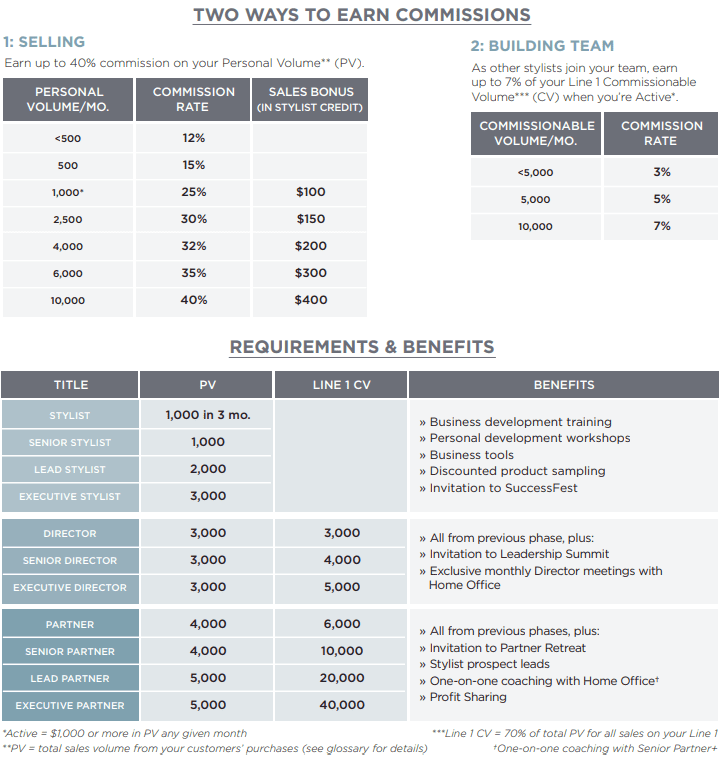 Are Peach Stylists Actually Making Money?
Unfortunately, there is no income disclosure statement on the Peach website so it's a little difficult to answer this question.
Obviously, some stylists are making money but just how much is another thing.
We know from the many MLMs that we have reviewed that only the top .20% earn enough to replace a full-time job.
That leaves 99% who don't earn enough with around 35% who do not earn anything.
Can You Make Money With Peach Clothing?
It all depends on how much success you are looking for which requires the right mindset.
It doesn't matter what business you are thinking of doing it is going to take a lot of hard work and determination.
If you have the "I'll give it a go for a few months" mentality then I'm afraid you will have failed at the first hurdle.
People who end up being big earners in MLMs are the ones who have worked their way up the ranks with 5-10 years behind them.
The teams that these people run are into the thousands so as you can see the only way to succeed is through building a team.
What About The Monthly Costs at Peach Clothing?
With any MLM you have to meet a certain sales quota just to stay active which forces you to pull out the stops and sell.
Usually, you find on average a sales quota of 100PV which equates to $100 but at Peach, this is 1,000 or $1,000 within the first 3 months.
When you think about it, that doesn't seem such a task seeing that leggings can cost $99 which is only 10 items that you have to sell.
But selling to people who don't know you (cold-calling) is more difficult than you think.
That means you have the first 3 months to achieve your sales quota followed by 1,000 each subsequent month.
Let's say you can't sell the products and want to stay active as a Peach stylist that is going to cost…
First 3 months $1000 + 9 * $1000 = $10,000
This is why between 50 and 70 per cent leave with the first 12 months in debt.
You have also got to take into consideration your marketing costs which can be as much as you want but we think somewhere between $50 – $150/month.
You will have an autoresponder to pay for which will hold all your customers which can cost between $20 and $35 a month.
All in all, for the year you will be looking at…
Between $12,840 and $12,220
Obviously, if you are competent in sales and recruiting then this figure will be greatly reduced.
Truth in Advertising
The Truth in Advertising is a non-profit watchdog that provides information regarding companies that may not be reported elsewhere.
People often get in touch with TINA to report something that they may not agree with a company about.
More than often if the person has a point, TINA may carry out research and try to get to the bottom of what it is.
As of now, Peach clothing doesn't have a mention which is a good thing.
Is Peach Clothing a SCAM?
No, Peach is not a scam!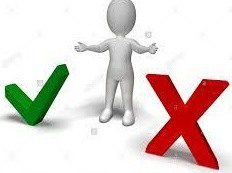 They provide a range of women's clothing that is different and that women seem to love.
For anybody who wants a punt, there is an opportunity to make some money and maybe turn it into a nice little earner.
However, it isn't straightforward as we have already discussed.
You are going to find past Peach Stylists who left the company on bad terms who didn't make any money but ran up debts.
This is a common trait with any MLM!
When you are researching a company like Peach or any other MLM for that matter please ensure that you know where the review comes from.
Here you are reading an unbiased review whereas there are many Peach reviews out there from people who are members and will be only one-sided.
A great place to look is forums where you are sure to find people who have already been members.

Peach MLM Review – PROs
Startup Costs Are Reasonable:
Over the years the startup costs have changed
Compensation Plan Simple And Straightforward:
The compensation plan is one of the simplest plans that we come across.
Commission Rates Are Quite Good:
They start at 12% but providing you can build a team you can earn as much as 40%.
Peach MLM Review – CONs
Not Registered With The BBB:
The Better Business is a non-profit organisation where you can find ratings based on performance and how the company handles any complaints.
The MLM business model whilst a simple concept is however a difficult industry to succeed in.
You have to be good at sales and recruitment and most people just aren't
The Direct Selling Association is another non-profit organisation and a good place to go when researching an MLM.
It isn't easy to become a member because there is a strict vetting process that a company has to go through.
Interest That Is Shown In Google Trends Is Dwindling:
Over the years Peach hasn't really shown any growth when it comes to interest from other people.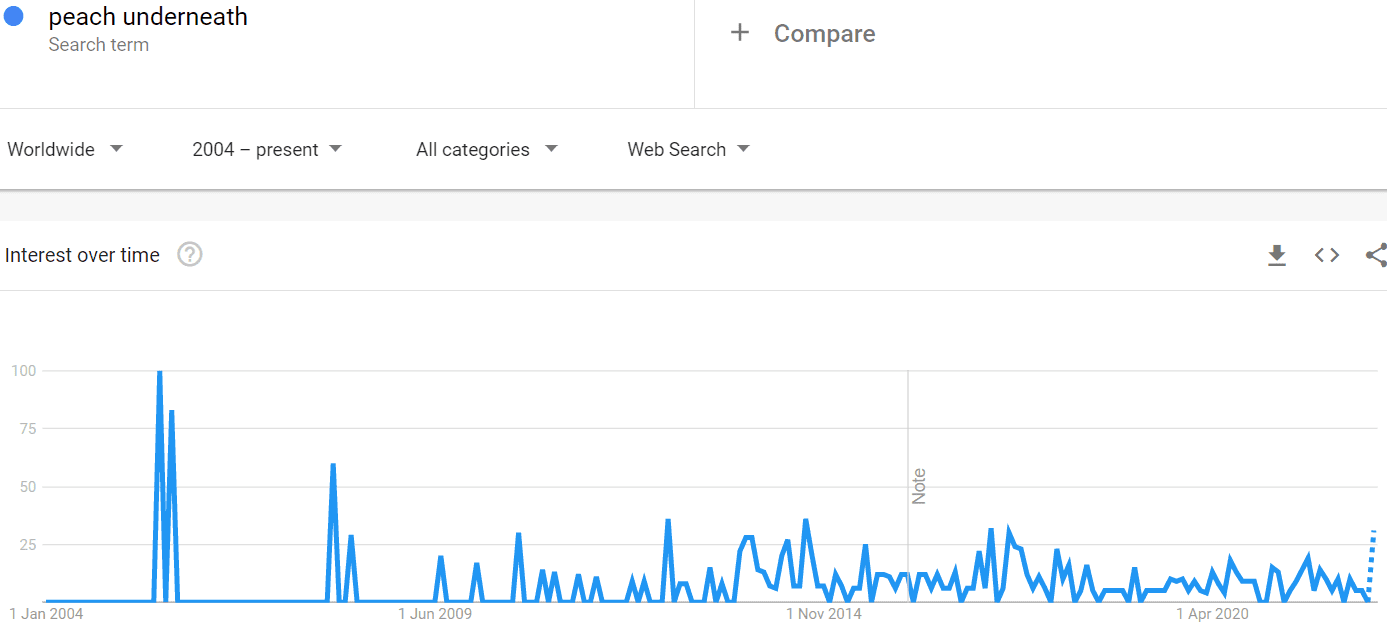 Fashion Industry Is Very Competitive:
When it comes to fashion this is a personal thing and whilst some of the clothing will appear to some.
Trying to sell leggings which cost as much as $99 is going to be a hard sell.
These are something that always escapes discussion when it comes to when you are approached by a stylist.
You only find out those costs when you become a stylist yourself and then you realize that you have to make $1,000 in sales just to stay active.
Peach MLM Review – Final Thoughts!
Peach is no different to the many other fashion MLMs that we have reviewed, the products are always overpriced.
The amount of work that is involved will surprise you if you want to succeed in this industry.
The cost to join is very reasonable however you will need to purchase the products for demonstrational purposes.
What better way to promote a product than wearing that garment yourself.
Remember that to stay active requires $1,000 worth of goods to be sold and you don't want to fall into the trap of purchasing the products yourself.
This is when it can become expensive!
If you want to know a better way of making money online then we'd like to share with you what we do for a living below.
How we Make Passive Income Online?
A few years ago now we did try out the multi-level marketing route and decided it wasn't for us.
We hated trying to recruit others and cold-calling and rejection just weren't for us.
We found that Affiliate marketing is a much better business model and probably the best way to create multiple passive income streams.
What better way than to create a business based around something that you have a passion for.
MLMs are full of restrictions and what happens if/when that company closes down which they do all the time? You are left with nothing!
Just think…
No recruiting…No sales quotas to meet…No customer orders to handle…No Peach conventions to attend…No pestering by your sponsor…
Wealthy affiliate has been teaching complete newbies affiliate marketing since 2005 and helped over 2 million people.
It is a training platform that has everything…
What better way than to create a business about something that you love.

Feedback, Comments and Subscribe
Hope you enjoyed this review and that we managed to help you in deciding whether Peach Underneath is the company for you or not.
Maybe you are a current or past Peach stylist and would like to share your experience.
Until next time, stay safe