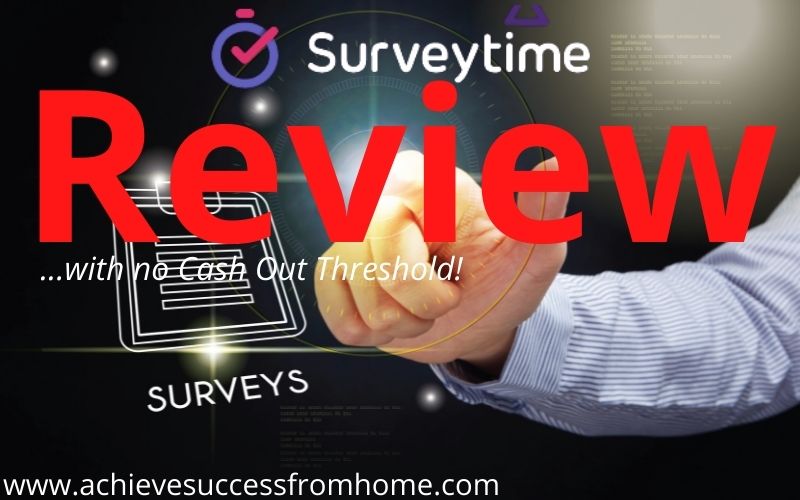 Welcome to the
Surveytime.io Review
Making money online can be difficult and that's why most people head to the survey sites, whether dedicated like Surveytime.io is or other GPT sites where there are other activities besides surveys.
We came across Surveytime just the other day and what struck us was the total lack of a cash-out threshold so we thought we'd take a closer look.
So, if it's a full lowdown on Surveytime then you are definitely in the right place and in the next few minutes, you will know everything there is to know about Surveytime.io.
Surveytime.io is a dedicated survey site that claims to pay you instantly when you complete a survey.
One thing you need to know and that is we are not associated with Surveytime.io in any way and what you will get is an unbiased review.
With all the facts, you will be able to decide whether this is a site that might be worth spending time with.
So, let's see if Surveytime's claims have any merit.
---
[Affiliate Disclosure: This post may contain affiliate links which means I may earn a small commission if you purchase anything through one of the links. However, this will not affect what you pay!]
---

Product: Surveytime – The parent company – Persona.ly
Founder: Ofir Pasternak
Product Description: Survey site
Website: www.surveytime.io
Price of product: Free
Recommended: No
Summary: Doing online surveys was never my cup of tea simply because there were never that many surveys available.
Surveys that I thought I had qualified for I found that I was getting thrown out and sometimes even after I'd completed the survey.
I worked out that if I took 10 surveys I found that I was lucky to get paid for 2 surveys. That's a failure of 80%!
Now, I come from the UK so thought I would have more success but obviously, I didn't, and can only imagine the annoyance from people in other countries.
The annoying factor with Surveytime.io is that you go through the questionnaire answering 30 questions which can take 10-15 minutes.
Then you are asked the same questions to get pre-approved for a survey.
Then you can spend several minutes but as long as 20 minutes been asked the same questions only to be thrown out with no explanation.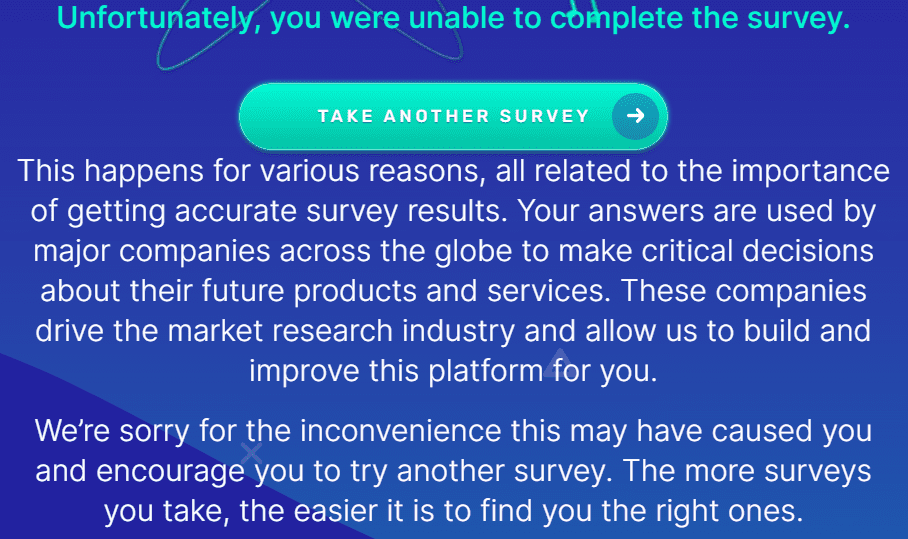 This happened on the first 4 surveys and I was losing the will to live and thought I'd try another for safe measure and this time I was paid.
I can't understand some of the reviews that I have read where they praise this site.
If earning $1 an hour with a maximum of 3 surveys a day if you are lucky is their idea of a great way to make money, then I'm sorry but they are not been honest.
This is the very reason why I decided to give up on wasting my time with online surveys a few years back and to find a better way.

---
If you are sick and tired of SCAMS, Pyramid schemes, MLMs, recruiting, having to purchase stocks, haggling family, friends and customers. Looking for a proven method of making money online, then check out my #1 recommendation. 
---
Internal Summary and Navigation
---
What is Surveytime.io about and who are the Founders?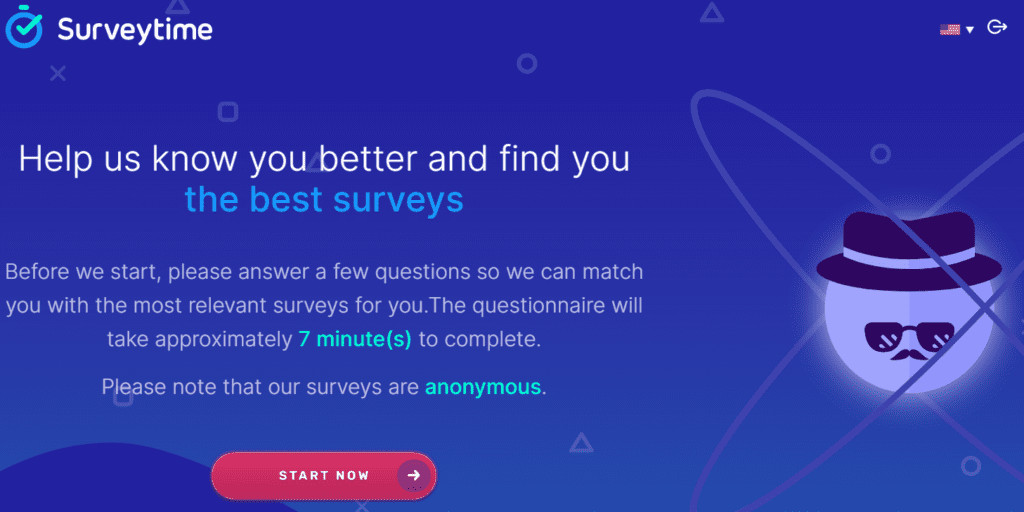 Don't let the simplicity of Surveytime.io cloud your judgement because our first impressions were that we'd joined some scammy website.
Surveytime is a website dedicated to market research for a wide customer base that welcome people to join as members and make money for taking part in their surveys.
Founded in 2018 and belongs to the ad/tech Israeli company Persona.ly who was responsible for the GPT site Gifthulk from 2011 until 2019 when it closed down.

What makes Surveytime stand out amongst the rest is that there is no threshold and as of this review a completed survey can earn you $1.
With an average of 1-3 surveys that you can expect to complete on a daily basis, it might be worth you signing up for other GPT sites like Freeskins or maybe Swagbucks who both payout and have big followings.
Although surveytime.io is for all countries, the country you are from will have a bearing on the number of surveys that are sent out to you.
So who is responsible for Surveytime.io?
Our research found that Surveytime is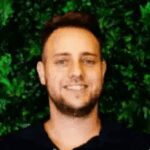 owned by the company persona.ly, which have tried this game before with a GPT site that closed down in 2019.
Ofir Pasternak is the founder of Persona.ly which is an Israeli market research technology company founded in 2013.
Looking at their efforts with a GPT site in 2011 then it looks very much like this came before Persona.ly
---
How does Surveytime.io

 W

ork?

As far as simplicity goes it doesn't get any simpler than Surveytime.
Setting up your account
All that is required to join Surveytime is your email and name, then you have to confirm the email that is sent to you.
You don't even have to give a password as one will be allocated to you.
Fill in your profile questionnaire
Once you have confirmed your email you are straight into the Surveytime platform and asked to fill in a questionnaire.
There are 30 questions here and it should take you between 15-20 minutes.
This is so Surveytime.io can match you with the appropriate surveys.
However, matching you with the right surveys isn't that straightforward and your country will have a major impact on the number of surveys that are allocated to you.
Surveytime will email you when they have a survey for you, but don't expect to be paid for each survey they send you.
These are pre-approved and you will have to go throw another process before you start the survey where they will ask you the same questions.
This is really annoying and frustrating.
It could be that they are cross-referencing the answers to the previous questions that you answered when filling in your profile questionnaire.
So, start the way you mean to continue with being truthful, which might help you in the long run.
Taking surveys
The first time when you sign up and become a member you will be given a survey to do, take your time and ensure that you are truthful.
Unfortunately, after taking this survey and 3 more I didn't qualify and I am from the UK.
Maybe it is the US that they are more favourable about and that's the way I remember it a couple of years back.
I did however receive quite a few survey's through email but don't automatically think that you will qualify for them either.
Patience, frustration, annoyance is a big thing here and expect to not qualify for around 80% of the surveys.
There are other issues with connections because the surveys are normally from a 3rd party site and when this happens all you can do is come out and hopefully start again.
Whilst I had problems, other people report that they are happy with the system although nobody actually mentions just how much they are making.
How you would get paid

Every survey currently pays you $1 if you manage to complete it successfully, although I am hearing people report that they are now been given surveys where the earning potential is 50% less which is not good at all.
But, at the moment when you do complete a survey, you are asked how you want to be rewarded.
Depends on the location but the most common payment is through Paypal where there is a minimum age of 18.
There is even an option to transfer your funds to crypto as well although we are seeing members complaining that the link to Coinbase is not working.
---
Can you make money with Surveytime.io?

 
Yes, of course, you can make money with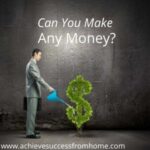 Surveytime but don't expect this venture to replace an existing job.
You might find yourself receiving many surveys through your email account and in the member's dashboard but expect 1-3 surveys to complete successfully.
That could be $3 a day or maybe $1.50 if you find yourself been allocated the $.50 surveys.
Like we have mentioned earlier you would need to join several of these survey sites.
---
Who is Surveytime

 F

or?
Surveytime is for anybody who has a lot of patience and who wants to earn a few bucks a day.
As long as you know that a few bucks are all that you will earn then that's fine.
---
What we liked about Surveytime.io
I have to go on my own experience and I found myself wasting far too much time and for me, Surveytime didn't do it.
In fact, I was very disappointed because I had read some good reviews about the survey platform.
Low payout threshold
One thing that sets Surveytime apart from other survey sites is that there isn't a cash out threshold.
Just complete the survey and you will be automatically asked how you want to be rewarded.
Another good thing is that it is cash and not points.
Very basic software platform
There is nothing to indicate that you have joined a reputable survey site and might find it a little scammy but don't let that deter you from giving it a go.
Great reviews
Reviews in Trustpilot are very positive, in fact, they report 88% of the people to have a good or excellent experience.
---
What we don't like about Surveytime
You are always going to find issues, no matter how good an opportunity is.
Earning potential is very low
Expect to receive as many as 3 surveys in a day and like we have already mentioned Surveytime have now put some $.50 surveys amongst the mix.
Support is a problem
There is no support as such but only an email address to get in touch and we are seeing quite a few issues with members no getting replies to questions.
Can't accumulate any earnings
I suppose you could look at this as a good thing.
Complete a survey and get paid which is unique amongst these sites.
Normally there is a threshold of something like $10 or even $25 which can take you a very long time to achieve and even then you might not get your money as it happens so often with these sites.
No information about the owners
This is never a good thing when we can't see who the owners are.
We had to do a little research to find out who Surveytime belonged to and that wasn't straightforward.
---
Is Surveytime

a SCAM or LEGIT?
Surveytime is definitely not a scam and this can be seen by the positive feedback that we are seeing.
Having said that we wouldn't recommend Surveytime simply because you can't earn more than few bucks a day.
They take up far too much of your time, ask the same ridiculous questions over and over again and you can spend 20 minutes only to be thrown out for no apparent reason.
With our experience, we failed 4 times before we managed to get paid for one survey and that was actually for $.50.
If you are happy with Surveytime wasting your time like this for a pittance then go for it.
---
Surveytime Review

: Final Thoughts!
Although we had a bad experience with Surveytime it doesn't mean that you will but don't expect to receive survey after survey because that just isn't going to happen.
You will need plenty of patience as we have mentioned and don't go into these make money online opportunities as a way to replace an existing job or even to subsidise one.
If you are looking for an opportunity to replace an existing job then you have to make a conscious effort and work hard.
If that is something that might interest you then please take a look at the link below.

---
Feedback, Comments and Subscribe
So, what do you think, worth a try, we think so due to the number of positive things that are been said about Survey time.
If you enjoyed this review then why not share it amongst your friends on social media.
Maybe you are a member in which case we'd love to hear about your experience.
Until next time, stay safe.