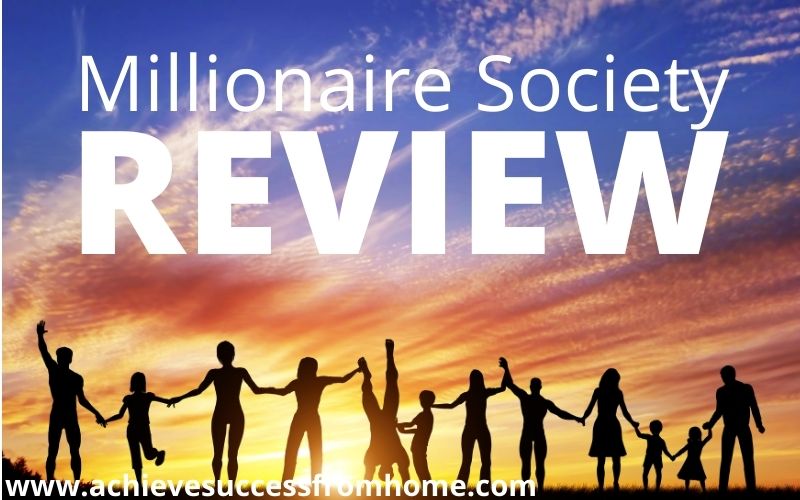 Welcome to my
Millionaire Society Review
We all would like to be a millionaire right?
Well, how would you like to earn $720.00 each and every single day by a closely guarded secret?
That the owner of Millionaire Society is about to disclose to you?
In the next few minutes, you will know whether the Millionaire Society is all a load of "bull" or maybe it has some credence to it.
It's great that you are doing your due diligence as this is the only way to save time and money and to find legit make money opportunities.
I'd like to point out that we are not associated with Millionaire Society in any way and therefore won't find us pitching or trying to sell you anything.
But, what you will get is a thorough review so that you are in a better position to decide for yourself, whether this is worth a punt or not.
So, without further ado, let's dive right in.
---
[Affiliate Disclosure: This post may contain affiliate links which means I may earn a small commission if you purchase anything through one of the links. However, this will not affect what you pay!]
---
MILLIONAIRE SOCIETY
Product: Millionaire Society
Founder: Mack Michaels
Product Description: Turnkey Business Solution
Website: www.millionairesociety.com
Price of product: $4.95 for first 7 days, followed by $97.00 / month
Recommended: No
Summary: The Million Society is an automated system that can earn you $30 an hour within the next 15 minutes.
Well, that's what Mack Michaels, the owner of Million Society say's anyway.
In fact, what you will find if you purchase the system, is not an automated piece of software like he said, but some old videos and pdf files.
The type you can find in sites that promote PLR products and that cost you a few dollars.
Now, before you ignore what I say and rush for your card details because it only costs $4.95 to find out.
Remember they will have your card details and once the 7-day trial period is up you will be billed for $97.00.
I can say with a fair amount of certainty that even if you cancel your subscription, you may find that you are billed at least $97.00 for the 1st month.

---
If you are sick and tired of SCAMS, Pyramid schemes, MLMs, recruiting, having to purchase stocks, haggling family, friends and customers. Looking for a proven method of making money online, then check out my #1 recommendation. 
---
Internal Summary and Navigation
---
What is Millionaire Society about and who are the Founders?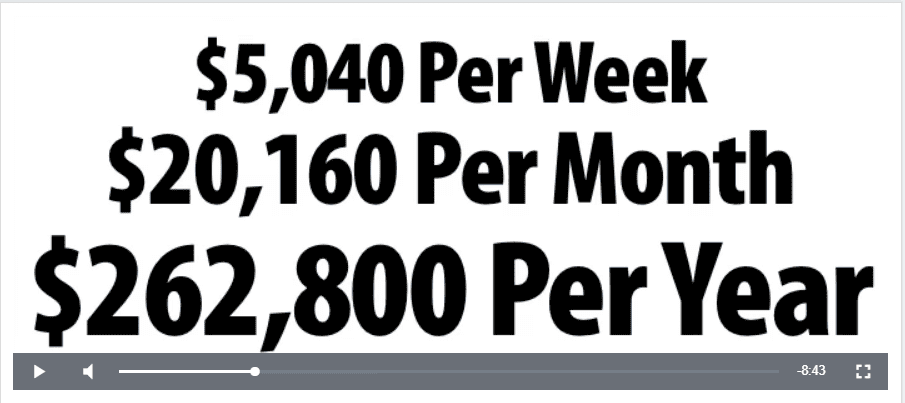 Millionaire Society according to Mack Micheals is an automated software system that only takes 15 minutes of your time to set up.
From there, all you have to do is sit back and watch the money come rolling into your account.
As much as $30/hour which if you do the math, works out at $262,800 for the year all on autopilot.
The beauty of this system is that anybody can use it, even someone who has absolutely no experience of making money online.
The answer to all your money worries, that will allow you to live the lifestyle that you would like to be accustomed to.
If this is your first look at make money opportunities then take it from me this is the type of level that you are going to come across all the time.
Shortcuts to a disaster, which leave you shaking your head and been annoyed with yourself, but don't worry because we've all been there.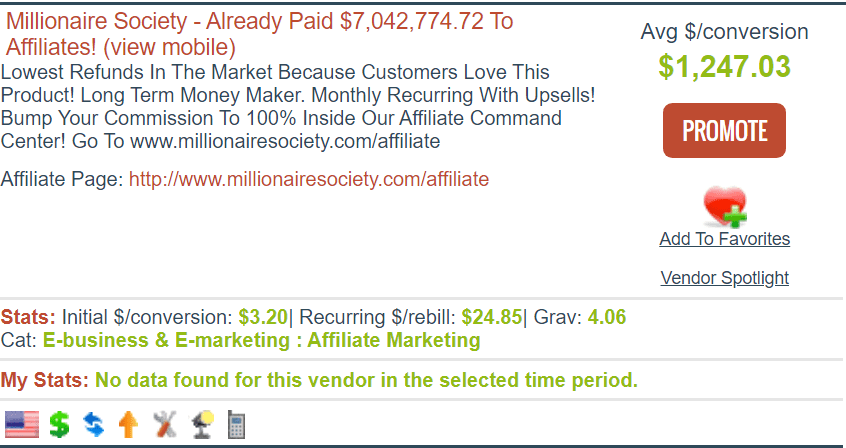 The above image is straight from ClickBank where you can currently find this product.
Forget about the BS $7 million but pay particular attention to the small figure down the right-hand side, where it says Grav: 4.06.
This is a guideline that tells you how good it is doing, and if you are an affiliate marketer and you were looking for a product to promote.
That figure should be at least 50.
However, if you'd like to watch the sales presentation yourself then please feel free to click on the link here.
So, who is responsible for Millionaire Society?
The person responsible is a guy called Mack Michaels and we did do an extensive search but we couldn't connect Millionaire Society with him as a real person.
That said, there is a Mack Michaels and he does seem to be connected to a number of products that have had their day, like Maverick Money Makers.
However, we can't see any recent activity so maybe he has gone into hiding.
---
How does Millionaire Society W

ork?
This section is going to be brief because what you thought you were getting never materializes.
The promise of some cool software that was going to help you earn $30 an hour, turns out to be some poor quality videos and pdf documents.
So, anybody purchasing this product will feel hugely let down.
To start with…
You get 3 videos that are only a few minutes long that give you a quick tour around the member's area.
Then you get 4…
Low-quality pdf documents which you are supposed to turn into a lucrative business.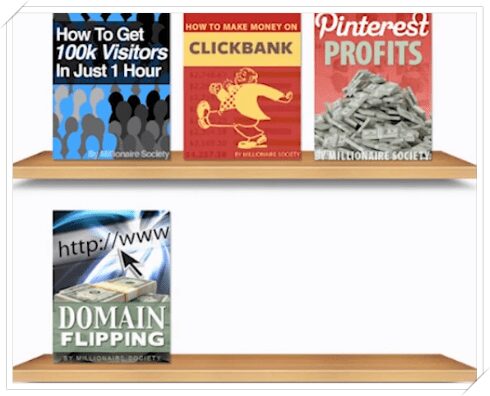 How To Get 100k Visitors In Just 1 Hour
How to create basic landing pages
How To Make Money On Clickbank
A number of years ago Clickbank might have been the place to find some decent products to promote, but nowadays there are far too many affiliate networks doing the same thing and better.
However, picking a product and sending it out into the abyss is not going to work.
There is a lot more to it which the book doesn't cover.
Pinterest Profits
Pinterest if you know is a good way to get your website noticed but this takes a lot of time and you have to keep on top otherwise the traffic drops away pretty quickly.
Domain Flipping
This is a very old hat method that might have worked a few years back but not now.
The idea is to buy a domain cheap and sell it for a profit.
So you would need to come up with domains that people are looking for, if it doesn't exist create it and if it does exist try and buy it cheaply.
That's about it…
So why would anybody spend $97.00 for a monthly subscription when you can find this information on the internet for free?
---
Millionaire Society

Pricing 
The entrance level price might entice many people after they have listened to the sales presentation.
But, you need to be careful as this is a membership site.
It will cost you $4.95 and that is for a 7 day trial period which if you forget to cancel will end up costing you $97.00 a month.
Once you are inside the system you will find an additional upgrade which will add an extra $47.00 to your monthly subscription fee.
However, what comes with the upsell is not explained.
---
Can you make money with Millionaire Society?

 
Of course, you are always going to able to make some money with Millionaire Society just like you are with most products.
However, if you are hoping to enjoy the lavish lifestyle of a millionaire then forget it, because Millionaire Society will not give you that.
So if you are happy with "maybe" making a few bucks, then by all means go for it, but if you really want to earn a lavish lifestyle.
---
Who is Millionaire Society

F

or?
The Millionaire Society is really not for anybody and even if you were to check it out for $4.95 then don't because you will be disappointed.
If making a few bucks a day is what you are looking for then maybe check out Swagbucks which has a big following.
You might take a look at Squadhelp where you can make as much as $500, but you are going to have to be creative, but something you might like.
There are also no restrictions on countries either which is a good thing.
However, if you are seriously interested in making a big impact then I would recommend building your own online business.
This isn't as difficult as you may think, but it will take hard work, just take a look at these individuals who started their make money journey just like you are doing now.
---
What I like about Millionaire Society
There is nothing we liked about the Millionaire Society except for the money-back refund but even that could be an issue as we explain below.
The Money Back Guarantee
Yes, because it is a Clickbank product you get a 60-day money-back refund.
Just remember to make sure that you get in your refund in plenty of time otherwise it may be misplaced which happens more than you think.
At the end of the day, just because it's a Clickbank product doesn't mean you are guaranteed to get your money back.
It's all down to the vendor.
---
What I don't like about Millionaire Society
Unfortunately, the Millionaire Society was thwarted with issues but we have tried to highlight just the important ones.
The Product Isn't Like The Product Owner Claims
If you listened to the entire sales presentation, then you will hear the product owner talking about this software as a done for you automatic system.
Where it will start making you money within 15-minutes.
This never materializes and leaves you annoyed and disappointed.
Expensive
The initial fee of $4.95 might appeal to many but I wouldn't bother.
You could easily be taken for the monthly membership fee of $97.00.
There was another upsell which would cost you an additional $47.00 so in total what you have here for the year would be $1,728.00.
Unrealistic Claims
Sale presentation should be taken lightly, as they always have a tendency to overhype things somewhat.
Earning $30.00 an hour within 15 minutes of signing up for this system are outrageous claims.
But that is exactly what the product owner is claiming.
This Is a Membership Site, So Be Careful
Remember, this is a membership site that is going to cost you $97.00 a month.
That's before you start spending on other stuff that you are going to need to make it work.
---
Is Millionaire Society

a SCAM or LEGIT?
Everybody has their own views on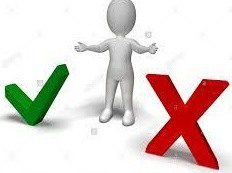 what a scam is and what isn't.
One thing Millionaire Society isn't and that is that it's not a legitimate way to make money online.
The product owner promotes a get-rich-quick-scheme and would definitely start to put people off from trying to make money online.
They offer a small initial fee, which in this case comes with a 7 day trial period in the hopes you forget to cancel.
You see this type of sales tactic quite often, but usually for $1 which most people would go for, only to forget to cancel and finding $100 missing from their account.
---
Millionaire Society Review

: Final Thoughts!
The Millionaire Society is nothing more than a fancy name to entice interest and seen this same name attached to many products in the past.
The product is overstated and as you have seen isn't what the owner of Millionaire Society claims.
What you are going to find if you continue down this road, incidentally like I did at one time, is disappointment after disappointment.
To the point that you either give up trying totally or you find some great training as these people did and turn your life around.
This is the #1 training platform online today and helped thousands succeed and take an interest and turn it into a thriving business.
The beauty of this training is that it won't cost you a dime and with no credit card details and no upsells, really a no-brainer.
---
Feedback, Comments and Subscribe
Well, Guys, hope you enjoyed this review and that we managed to answer most of your questions.
If you did enjoy the review then why not share it amongst your friends so that they are better informed.
Any questions, then just add them in the comments section below.
Until next time, stay safe.