Hi, I'm Mick and welcome to this
LootValley Review
The internet is just teeming with make money opportunities and whilst you can earn money online it can be a daunting task.
Finding the right opportunity requires a bit of research on your behalf and that is why we created this website, to help you in this process.
That way we can eliminate the scams, save time and hopefully find the right make money opportunity.
That said, before we start this review we'd like to state that we are not in any way associated withLootValley and therefore you won't find us pitching to you.
We will however give you a true account of LootValley and whether this is one to stay away from or one to research further.
Let's dive right in then.
---
[Affiliate Disclosure: This post may contain affiliate links which means I may earn a small commission if you purchase anything through one of the links. However, this will not affect what you pay!]
---
Product: Loot Valley
Founder: Unknown
Product Description: GPT click site
Website: www.lootvalley.com
Price of product: Free to join
Recommended: No
Summary: LootValley isn't an opportunity that we are familiar with and to be honest we have only just come across it in the last few days.
First impressions are not good at all with no reviews in the obvious places like TrustPilot, no activity on Twitter or their Facebook account.
All the same, you are here because you are interested in what if anything, LootValley has to offer, so stay with us and see what we can find out.
However, if you want to find out how to make some real money…

---
If you are sick and tired of SCAMS, Pyramid schemes, MLMs, recruiting, having to purchase stocks, haggling family, friends and customers. Looking for a proven method of making money online, then check out my #1 recommendation. 
---
Internal Summary and Navigation
---
What is LootValley about and who are the Founders?
LootValley is a GPT or Get Paid To Click site that claims just by becoming a member that you can earn some extra cash by taking part in surveys and other simple tasks.
They were founded in late 2019 but we couldn't find out who the founders were, but we did find most activity on the west coast of the US and Brazil.
What we need to look at is the earning potential if in fact there is one.
---
How does LootValley Make Money?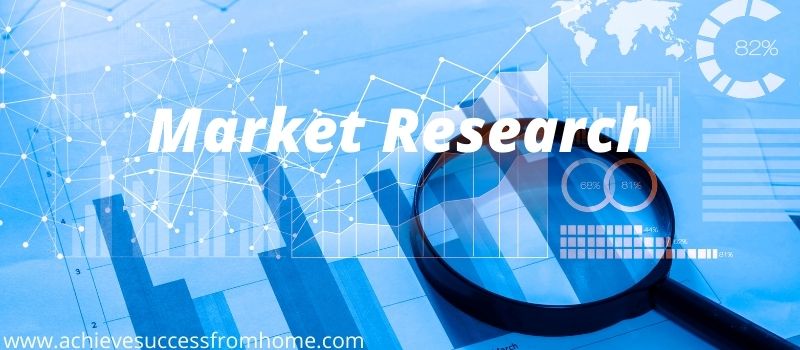 Market research is an important business strategy that allows companies to compete in their chosen marketplace.
It is also a way to analyse current markets and look at the possibility of new ones and consumer behaviour places a very important role too.
LootValley operates in the affiliate marketing business model where it is their job to connect panellists to 1st but often 3rd party survey providers.
Once the task is complete LootValley receives payment of which part will be shared with the panellist.
---
How does LootValley

W

ork?
The joining process is very straightforward like all these GPT and dedicated survey sites are.
Just enter a few particulars and an email will be sent out for you to activate your account.
Once you activate your account you can sign into the system which is very basic and easy to follow.
Loot Valley operates a points system
1 point = 1 cent
100 points = $1
500 points = $5
1,000 points = $10
Paid Surveys
The main way of earning at LootValley is through taking surveys.
The survey providers are currently Peanut Labs and Yuno which I am sure you will have heard of if this is not your first time doing online surveys.
You can select either provider when surveys are present and LootValley will also inform you via email when surveys become available too.
Using the mobile app is another way and it is my understanding that using this app will increase the number of surveys you are invited to.
Once you select a survey you will have to go through a pre-qualification process which is to see if the survey is a good match with yourself.
Be prepared to not qualify for most of the surveys you are invited to and this figure can be as high as 80%.
That means for every 10 surveys you are invited to take, expect to complete 2-3.
I know that's not great but you will find these statistics on all paid online survey sites, frustrating we know but just something you will have to live with.
Testing Apps
Downloading and testing apps is another way to earn with LootValley however to do this you will have to download the mobile app.
Once you have downloaded the app just sign straight back in and select one of the apps which are listed which change often.
Just follow the instructions as stated which often means downloading the app onto your mobile and in some cases, all you have to do is open the app.
But normally you will have to play a game and achieve a certain level but once that is achieved you will be rewarded with points and you should see that in your LootValley account.
Contests
Contests come up from time to time which requires tokens that you would get from the other activities that you take part in.
For every 20 points, you will receive 1 token which gets you an entry into one contest.
As of this review, we, unfortunately, couldn't test this out as they were no contests.
Referral program
LootValley is an affiliate program and therefore do offer a way of earning by you sharing your unique affiliate link on social media.
Every person who joins LootValley through your affiliate link will receive 100 points and you will receive 250 points or $0.25.
Every time your referral earns you will receive 250 points which are capped, so that would mean if your referral earned $10 you would still earn 250 points.
This is certainly not the best affiliate program scheme we have seen as some sites offer a percentage and in some cases as much as 50%.
Redeem your rewards
Once you have reached the minimum threshold which in this case is 5,000 points or $5 you can withdraw your money either through PayPal or exchange the money for gift cards.
However, it will depend on which country you are from that will determine how many offers are available to you.
---
How much can you make with Loot Valley?
How much you can make with LootValley will depend on how much time and dedication you devote to the system.
First impressions tell us that for a GPT site there aren't that many activities to allow you to earn much at all.
Not like many of the other GPT sites that we have reviewed in the past.
The idea of a GPT site is to offer many simple tasks to keep you active on the site because the longer you stay on their site the more money you can make which also means the more money the owners will make too.
There are only around 12 apps currently showing with little mention of surveys and that's with being active on the site for several hours now.
Pretty much all these paid survey sites follow a similar pattern in that they never pay enough money and that's why we always suggest joining several other sites to improve your earning potential.
You might like to check out, Swagbucks, TimeBucks, or RewardXP 
---
Who is Loot Valley

 F

or?
There doesn't appear to be a restriction on which country you are resident in so it's safe to say that LootValley is open to everyone.
However, what we have found in the past is that certain countries do tend to take precedence, meaning countries like the US, Canada and the UK tend to be invited to most surveys, with the US coming out on top.
There might be an issue with PayPal having restrictions in some countries and you have to be at least 18 to be able to create an account there.
Something that you are going to have to check out first before you think about joining LootValley.
---
What we liked about LootValley
There wasn't a lot that we liked about LootValley and we have highlighted those points below.

There is a mobile app which according to the Google app store has been over 50k installs and with a pretty good rating may be worth trying out.
Using this app we understand may increase your earning potential
---
What we don't like about LootValley
There was a lot of issues with LootValley

which we have managed to list below.
Poor earning potential is due to the total lack of earning potential and for a GPT site, we found it somewhat lacking whereas most other GPT sites usually have an abundance of tasks to help you earn.
Getting disqualified is a problem with online surveys where you should expect to qualify for and complete 20% of the surveys you are invited to.
This means out of every 10 surveys you are invited to take, expect to complete around 2-3 surveys.
No help on the website when we tried to access it saying that the website wasn't connected to Zendesk which is a service provider.
The message coming back from Zendesk states that LootValley is no longer using their helpdesk service.
Lack of information on their website regarding who the founders are and there is no FAQ present.
We could see that the last time the terms and privacy agreements were updated was way back in 2019 and that's the same for Twitter and Facebook.
---
Is LootValley

a SCAM or is LootValley LEGIT?
So what did we find out at LootValley?
All the indications that this make money opportunity no longer operates but we did find entries in the contests section where there were 2 entries for April and July but we aren't sure which year this applies to.
The reason for this could in fact be related to my geographical location though but with no activity on the site what is one to expect?
With them no longer connected to Zendesk who is the help desk provider reinforces what we think even more.
We have no reason to suggest LootValley is a scam and we don't have any reason to suggest this is a legit make money opportunity either.
However, this is not an opportunity that we would recommend as there are much better ones out there which we have already highlighted.
---
LootValley Review

: Final Thoughts!
As far as we are concerned LootValley hasn't got a lot going for it and with the very low earning potential there are much better make money opportunities out there.
With these survey sites, it is always best to sign up to at least three because the most you are going to earn and that is if you are lucky is around $50 a month or approximately $0.31/hour.
We have just mentioned three alternatives which are much better, but even with those, the earning potential is going to be pretty much the same.
However, if doing online surveys frustrates the hell out of you as they did with us then…

---
Feedback, Comments and Subscribe
Not a lot of positive things to say about LootValley but maybe you are already a member and would like to share your experience with our readers.
If you have any questions for us then please add them below and someone will get back to you.
Until next time, stay safe!