Welcome to this Kannaway CBD Oil review.
Kannaway is one of the first MLM companies to come on stream in this thriving CBD Oil Industry, which is forecast 2024 to become a $12+ billion-dollar industry.
Have you been approached by a Kannaway brand ambassador or just looking for an honest account of who Kannaway are.
Then you are definitely in the right place.
Against drugs, then I can relate, but we aren't talking about the Marijuana plant here.
We are talking about infused CBD oil products coming from the hemp plant, which is very different.
There's a big difference here as Hemp has been around for thousands of years and used for many applications, such as paint, rope, textiles, food, and medicines, amongst many other things and is legal in all the states in the USA.
Even big pharma is getting in on the act as you can see by one of many news features here.
So, without further ado, let's get started.
---
[Affiliate Disclosure: This Kannaway CBD oil Review has been thoroughly researched from information and testimonials that are in the public domain. This post may contain affiliate links which means we may earn a small commission, however, this won't affect what you pay!]
---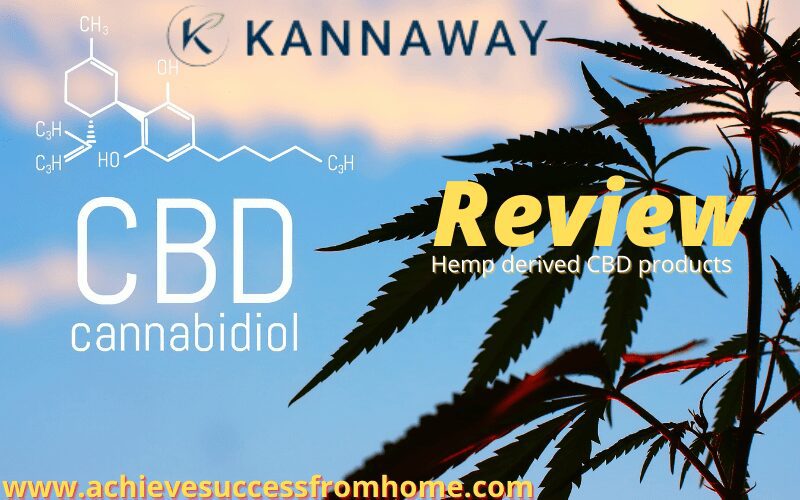 Product:
Kannaway
Parent Company: Medical Marijuana Inc
Location: San Diego, California
Founder: Dr Stuart Titus
Founded: 2014
Website:  www.kannaway.com
Video Channel: YouTube
Product description: A multi-level marketing business, selling organic CBD Oil products and offering business opportunities to anyone.
Cost to join: $54.98 Annual payment – Brand Ambassador.
Price of products: $4 – $718   – US                                                                                                                              €4 – €1301 – Europe
Sites are different and depend on your location, where value packs can be bought on the European location and not the US version.
Best For: Experienced network marketers
Recommended: Maybe
Summary: Kannaway's parent company, Medical Marijuana Inc has been around for quite some time and reports that they were the first to get involved with CBD Oil, both Marijuana and Hemp.
At the time there were restrictions on both Marijuana and Hemp but it wasn't until the 2018 farm bill was passed.
That this led the way for the expansion of Hemp-derived CBD oil products.

Kannaway CBD Oil Review – TOC
What is Kannaway CBD Oil And Who Are The Founders?
Kannaway is an MLM or multi-level marketing company, founded by Dr Stuart Titus in 2014 and based in San Diego, California.
They are a provider of Hemp CBD oil products to the consumer worldwide and one of the first companies to do business with cannabis.
They make claims on their site as the first company to publicly trade cannabis in the US way back in 2009, but seeing that Kannaway was founded in 2014 then that can't be true.
What is true is that the company to claim this is, in fact, Medical Marijuana Inc, the parent company of Kannaway? Not that this should matter!
Dr Stuart Titus comes with a wealth of experience in the Marijuana and Hemp industry.
What I also find interesting is that when Stuart took over the realms of Medical Marijuana Inc from Michael Llamas, he was at the time indicted for a Ponzi Scheme.
Even links to Stratton Oakmont, which was the basis for the film "Wolf of Wall Street".
Anyway, times change but just amazing what a little research can do and change your whole perspective on something.
So, want to know more about Kannaway, then check out this presentation, but keep an open mind and don't be taken in by certain claims, remember you should check out these claims yourself afterwards.
Kannaway has a saying – "share the life-changing benefits of hemp-based cannabidiol (CBD) with every individual and family and empower you to do the same for your community". I myself have reservations!
I like the fact that Kannaway invests some of its time in charity work which is always a great thing.
The charity is Echo Connection which provides education-collaboration-hope to families with special needs, who rely heavily on cannabinoid products to get by on a day-to-day basis.
It has to be said that more and more people are turning to CBD Oil for pain relief and this is evident by the number of companies that are active in this thriving market, especially MLMs.
Obviously, there is money to be made here, but I wouldn't jump in just yet until you weigh up the pros and cons.
CBD and THC Explained And The Benefits of CBD?
What is CBD and THC?
CBD or Cannabidiol and THC or Tetrahydrocannabinol both come from the Marijuana and Hemp plants.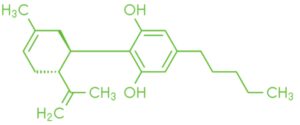 They share the same molecular structure, although the atoms are slightly arranged differently.
Marijuana still carries a lot of stigma across many governments and is still banned in many countries and is always under scrutiny, more so than Hemp, but times are changing.
The reason for this is 2-fold.
The THC which is what gives you the high, coming from the Marijuana plant can be as high or even higher than 20% and the law states that the maximum dosage cannot exceed 0.3%.
But, The Hemp plant has far less THC, in fact only trace elements, but with a higher dosage of CBD, which is why manufacturers and suppliers choose the industrial hemp route.
This short video presentation pretty much covers what we briefly discussed above, but in more detail.
The benefits of CBD Oil.
Neuroprotective Properties
Through research, they found that CBD may provide relief for people with neurological disorders, like MS and epilepsy.
Whilst they have made some breakthroughs in this area, more research needs to be done.
It has proven an oral spray containing both THC and CBD to be very effective in reducing the spasms brought on by MS.
Ease Pain
The main reason people approach CBD Oil helps to relieve pain, which current medication doesn't appear to be doing or the effects have worn off.
Anxiety and Depression
Anxiety and depression are always in the headlines and normally treated with drugs, but even those wear off over time because of our immune system, which gets used to them.
These drugs have been known to cause several side effects which can have an adverse effects on the sufferer.
CBD is known to have a calming effect and with little or no side effects.
Cancer-Related Symptoms
CBD could help in the side effects of chemo, and radiation among other cancer treatments.
Through a study, they found that a THC and CBD combination helped in pain relief other than THC or CBD used entirely on their own.
Acne
The anti-inflammatory properties of CBD are known to reduce swelling in secretion glands.
Heart
It was found through scientific studies that CBD had the ability to decrease blood pressure.
Is Kannaway CBD Oil a Pyramid Scheme?
Kannaway is definitely not a pyramid scheme as you can make money without having to recruit people.
They are one of the first companies to get involved with CBD so it wouldn't be wise to rock the boat.
Pyramid structures in business have always been around forever, but in an MLM, it's the compensation plan that dictates one way or the other.
There are elements of a pyramid scheme in disguise though.
Just for clarity on what a Pyramid Scheme is…
This is when in this case, the Kannaway CBD Oil distributor gets paid for recruiting others without a product or service, like a Ponzi scheme.
What can often happen is that the company does have a product or service but they don't have any intrinsic value.
Meaning that they are of no use to anybody, they are there just to hide behind to disguise the real purpose of what is going on.
I'm happy to say that this rarely happens nowadays!
This is just like a Ponzi scheme but with a product, now if the products were bad then they might come under a pyramid scheme in disguise.
You might like to read a report from the Federal Trade Commission here.
You might like to check out this short video…
Just Getting Used to CBD And Now CBDA is All The Rage?
CBDA, or Cannabidiolic acid, is a precursor to CBD.
CBD is present but in small amounts.
A heating process has to take place for CBD to exist in larger quantities whilst the CBDA disappears.
In other words, there would be not enough CBD without CBDA.
Whilst CBD is getting all the credit, its parent (so to speak) CBDA doesn't, but times are now changing with some products including both CBD and CBDA.
Through research CBDA in its raw form is known to be many times stronger than CBD. Tweek the manufacturing process to accommodate CBDA and we are onto something potentially very big. 
A company at the very forefront of the CBD Oil industry is the Swiss company Cibdol. See what they have to say about CBDA here.
or…
You can watch this 3-minute video that goes into more detail about the difference between CBD and CBDA, and the benefits of CBDA.
Kannaway CBD Oil Products Line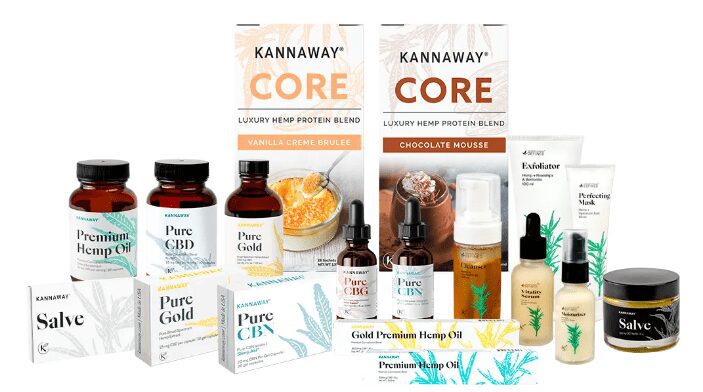 Kannaway's current best-selling product is The Kannaway Salve which claims to offer 900% more CBD priced at $38.99.
Which includes full-spectrum hemp oil, beeswax, ginger root, ginseng root, almond oil, camphora essential oil…
The full range of CBD products at Kannaway is listed below…
Gold premium hemp oil oral applicator – 3600mg @ W-$299, R-$388.70
Premium hemp oil oral applicator – 1500mg @ W-$170, R-$221
Premium hemp oil liquid – 1500mg @ W-$149.99, R-$194.99
Premium hemp oil capsules – @ W-$85, R-$110.50
Pure gold – 2000mg @ W-$149.99, R-$194.99
Pure gold – 250mg @ W-$29, R-$37.70
Pure gold soft gels @ W-$85, R-110.50
Pure CBD liquid – 2500mg @ W-89, R-$115.70
Pure CBD liquid – 500mg @ W-$49, R-$63.70
Pure CBD capsules @ W-$45, R-$58.50
Travel salve (10) @ W-$30, R-$39
Salve – 500mg @ W-$38.99. R-50.69
Kannaway CBD mints @ W-$29.99, R-$38.99
The products that are available on the Kannaway website can be found in the following categories…
Sleep
Mood
Body
Nutrition
Beauty
These products and details can be found on their website.
Let's take a look at the Bibong Formula, which Kannaway use in their product line?
Bibong formulas are a way to blend herbs together which have been handed down through centuries and represent the pinnacle in the herbal formulation.
They can help to revitalize the cells in our bodies by increasing the "chi" and removing any blockages.
Chi if you didn't know in Chinese stands for "Universal life force energy", which for many means "all that there is".
In Japan they represent it as "ki" and the energy healing modality is "Reiki". The art of energy healing, of which I am a Reiki Master.
Kannaway state that they use this formula throughout the product range, which according to them makes their products unique.
Remember to always have an open mind when evaluating such claims as what you will normally find is that they will all claim their products are the best and better than they actually are.
However, Kannaway does provide all the certificates to back up their claims along with 3rd party independent testing.
Kannaway CBD Oil Business Opportunity – What You Need to Know
For anyone who is researching the probability of starting a home-based business through Kannaway, this is the section for you.
How Much Does it Cost to Become a Kannaway CBD Oil Independent Distributor?
You join Kannaway CBD Oil by becoming a Brand Ambassador and paying the $54.98 annual fee in the US or €47.80 annual fee for non-US.
As part of the membership, you will get…
• Replicated Kannaway Websites
• Kannaway Secure Back Office
• Kannaway Training and Support Tools
• Administrative Support
That is the base fee to join, of course, you can speed up how you stand in the rankings by purchasing what they call "FastStart" value packs which are very pricey.
There are 3 packs to choose from…
Starter Value Pack @ $249 plus 110BV
Jr Executive Value Pack @ $499 plus 250BV
Executive Value Pack @ $1599 plus 1,000BV
How to Make Money as a Kannaway CBD Oil Brand Ambassador?
There are two main ways to make money as a Kannaway distributor.
Purchase the products and sell them for profit
Recruit and build a team and earn commissions from their sales
There are additional ways to make money which are explained in the compensation plan.
Kannaway CBD Oil Compensation Plan
These are pretty much what make or break an MLM business and you really have to get your head around them sometimes.
They should be simple and straightforward, but they often aren't.
If you'd like a little light-reading, then be my guest and check out this hard copy, otherwise sit back and listen to someone telling you it is a very simple compensation plan. I'll leave that up to you to decide!
Are Kannaway Distributors Making Money
Always a difficult question to answer which makes it even more difficult when there isn't an income disclosure statement.
There is probably a very good reason for this as they all paint a similar picture and are really quite depressing to read.
Especially if you are new to all this and looking for a work-from-home opportunity.
We know through reviewing hundreds of these MLMs that over 99% do not earn enough.
To call it a business and certainly not enough to replace a 9-5 job which is what people are hoping to do.
You might like to take a look at what the Federal Trade Commission has to say.
What About The Hidden Costs?
One thing that isn't talked about much is the costs that are involved on a monthly basis besides your subscription fee which is in this case $54.98.
To stay active you have to meet certain sales quotas and if you have a team who is selling then this will help your cause.
To start with there is a 28PV which isn't a great deal of money but if you can't or are struggling to sell.
Then this could end up costing you between $300 and $400 a year.
What about marketing costs as well which won't have been mentioned?
Yes, you can go down the FREE route exchanging pleasantries with people on Facebook but take it from me this will not work and get you frustrated.
So you have PPC or "Pay Per Click" and there are various ways to do this, and the best way is through Google or Facebook ads.
A decent budget would be $100 -$200 a month with no guarantees that you will get any interest because of competition.
So before actually making any money through sales, this is going to cost…
$54.98 + $350 + $1800 = Between $2,000 and $2,500 / year
What Others Say About Kannaway CBD Oil

$2500 I would say is expensive, but if you want to speed up the process then you have to invest.
Unfortunately, I couldn't find any reviews in the normal manner which I find very strange. If the products are so good then why aren't they all over sites like Trustpilot, etc?
Any review you find on the Kannaway website is going to be positive and biased therefore not a place to really go to.
Is Kannaway a Scam?
Is Kannaway a Scam? Absolutely not!
They are a subsidiary of Medical Marijuana Inc got in right at the start of the CBD oil industry and was founded for that one purpose.
You are always going to find people who have tried to make a go of building a business through Kannaway.
Failing and the first thing that normally comes out of their mouths is that Kannaway is a scam or a pyramid scheme.
I just wish people would research these so-called opportunities thoroughly because at the end of the day it's a business in the eyes of Kannaway.
That is going to take a lot of hard work and determination and no more so than any other type of business.

What we Like About Kannaway CBD Oil
Kannaway really appears to be on the ball when it comes to their product and the handling of it from the initial concept to the finished article.
Organically Grown:
They claim that all their products are organically grown in Europe, and therefore exempt from herbicides and pesticides.
Triple Lab Tested:
They are one of the first CBD Oil businesses to follow strict guidelines that comply with GMP (Good manufacturing practices)
Skincare Products:
Exempt from any animal testing, lab certified and transparent
There's No GMO (Genetically Modified Organism):
Product Certificates:
Certificates are available for anyone to check out through their website.
US Hemp authority stamp seal of approval:
What we Don't Like About Kannaway CBD Oil
Here are some of the pitfalls and pretty much what people are looking for.
Products Are Expensive:
You will find all products coming from an MLM business with a high price tag and with a little research on your behalf, you can find a similar product much cheaper. Whether this is as good or not is another issue!
If The Products Are That Great Then Where Are The Great Reviews:
You would think that you would find great reviews all over the internet, but that doesn't appear to be the case. Yes, you will find reviews on their website, but that isn't a place to go to find unbiased reviews.
BBB (Better Business Bureau):
Not accredited
No Income Disclosure:
It's not uncommon to not find an income disclosure statement and when this happens.
It sort of gets you to think that maybe they are trying to hide something.
A Fact With All MLMs:
Only the top 1% actually make any real money and that's not just with Kannaway, that's across the board.
Many Leave Far Too Early:
You find a lot of newbies coming into an MLM business looking for easy money.
You might earn some money in the early days if you have a sponsor who is prepared to help and guide you, and that's if you are lucky.
Normally what you will find is that above 50% of members joining will have left before their 12 months is up. That's not me talking BS, it's a fact!
If you take a look at the image below you can see that popularity peaked in the early days but dropped considerably until around the pandemic lockdown.
Since then it seems to have done a nosedive.
Is Kannaway CBD Oil a Worthy Business to Get Involved With?
On this basis, Kannaway looks like a great business to get involved with and if you have experience with MLMs then there's no reason why you wouldn't succeed.
But…
If you are new to this kind of business then it is not going to be an overnight success.
It's going to take a lot of time and dedication, just like it would for any business venture you undertook.
Kannaway does appear to have some great products, but that alone is not going to make you a success in this industry, especially with the amount of competition there is.
Had some bad experiences with MLM companies in the past and therefore I sort of having an idea of how difficult they can be.
I should have called time on trying to make a living online and nearly did if it wasn't for determination and sheer persistence.
Further research showed me that Affiliate Marketing for me was a better solution and the right one that I was looking for. One that anybody could learn.
It was all about finding the right training and after many hours of looking, I came across Wealthy Affiliate. Everything you would ever need to succeed is within this training platform.

Kannaway CBD Oil Review FAQs
How Much Does It Cost To Join Kannaway?
It will cost you $54.98 to become a Kannaway Brand Ambassador which is a recurring yearly membership fee.
What Is Smartship?
Smartship or auto-ship is a program that you can join to take advantage of more discounts.
If you are ordering regular then it would be wise to join but don't worry because you can stop the auto-ship and skip it to the next if you want.
Where Does The CBD Come From At Kannaway?
There are 2 plants that CBD can come from, the marijuana and hemp plants.
All the products at Kannaway are derived from the Hemp plant simply because of the THC levels and legalities.
What Is THC?
THC or Tetrahydrocannabinol is the chemical that gives you the high.
In the Marijuana plant, the THC levels can be as high as 30% and difficult to control and the reason why this type of CBD is banned in various states.
For the CBD to be legal, the THC level can not exceed .3% in the US and zero in the UK.
Where Can I Find The Current Lab Tests For The Products:
You can find all current lab tests here.
Can You Recommend Any Alternatives To Kannaway?
There are literally hundreds of businesses to choose from and here are a few that you might like to look at…
Feedback, Comments and Subscribe
I guess if you are here then you are considering joining Kannaway, or at least doing some research before you make your final decision, which is great because that is exactly what you should be doing.
Maybe you have already joined?
If you've had bad experiences with any MLM then let us know. How did you find them? Did you make any money? How long did you stay?
I'd love to hear about any experiences you have had.
If you liked the review, then why not show a little love and share it with your friends.
Just want a chat or have a question to ask just stick them in the comments section and I will get back to you at my earliest convenience.
Until next time, stay safe!