Hey Guys, welcome to my Fifth Avenue Collection Review
A company that you may have seen on social media imparticular Facebook and YouTube where they do a lot of promotions.
You might have been approached by one of their consultants trying to get you interested in the products.
But more importantly the business opportunity that is on offer.
That's maybe why you are here or could it be that you were searching for make-money-online opportunities and FAC came up in your search?
Whatever the reason you are here now and looking for the full lowdown on whether the Fifth Avenue Collection could be a winner or a loser.
At first glance, we are sure you noticed that the products do look great.
But before we get started we'd just like to inform you that we are not associated with this company in any way.
In this FAC review, we shall provide you with enough information to determine whether this is a legit business or not.
So, let's get started.
---
Affiliate Disclosure: This Fifth Avenue Collection Review has been thoroughly researched from information and testimonials that are in the public domain. This post may contain affiliate links which means we may earn a small commission, however, this won't affect what you pay!] 
---
Fifth Avenue Collection Review  – Summary
Product: Fifth Avenue Collection
Founder: Butler family
Website: www.FifthAvenueCollection.com
Product Description: Fashion jewellery MLM
Cost to join: $89 – $1500
Recommended: Maybe
Summary: Fifth Avenue Collection is an international fashion jewellery company that first started its business in Canada.
They promote an extensive range of stylish, high-quality jewellery and accessories that is going to appeal to many people.
They do offer a business opportunity that enables anyone to make some money through their affiliate program.
Especially for anyone who has an entrepreneurial side waiting to escape.
You might like to check out Tocara which is another jewellery MLM.
Fifth Avenue Collection  – TOC
What is the Fifth Avenue Collection About?
Fifth Avenue Collection or FAC for short is a multi-level marketing business founded in 1988 by the Butler family and based in Saskatchewan.
Marketing a variety of exquisite fashion jewellery and accessories specifically aimed at women.
They also offer a business opportunity for people who are looking for some extra money where you can join as a FAC consultant.
The business started in the Butler family's basement as a bit of a hobby cutting and polishing gemstones.
Today you can find them across the globe in countries like the USA, Australia, England, China and South Africa.
They have grown the brand to where it currently is at over $400 million.
The current CEO of the Fifth Avenue Collection is Jay Butler.
Related Review: Stella and Dot
Is the Fifth Avenue Collection a Pyramid Scheme?
All multi-level marketing businesses carry the "Pyramid Scheme" stigma around but really most of them do not fall into that category.
Just because the business payment structure is designed in the shape of a pyramid doesn't constitute a pyramid scheme.
A pyramid scheme would be a person who gets paid solely for recruiting others to join without any service or product that has value.
However, the only way an MLM can survive is by extending its membership base through recruitment.
Many MLMs often hide behind products that have no meaning in which case they would be declared as a pyramid scheme in disguise.
We can see that the Fifth Avenue Collection has a pretty impressive range of products,  somewhere in the region of 1000 products as of this review.
So in answer to the initial question, "Is Fifth Avenue Collection a pyramid scheme?" Absolutely not!
Just for clarity on what a Pyramid Scheme is…
The consensus is that a company may be declared a pyramid scheme where the affiliates or representatives are paid a commission for recruitment only.
Where there isn't a product or service with an intrinsic value, which is a product or service that is useless and has no meaning.
In most countries this is illegal and in some countries, people go to prison for a very long time, an example would be China.
What normally happens nowadays is that companies hide behind products which makes it all the more difficult for the FTC to prosecute.
Why aren't these MLMs getting closed down?
You'd be surprised just how many network marketing companies there are and how many that do operate as pyramid schemes.
Many just get away with it for years simply because the FTC has limited resources and by the time they do get around to being investigated.
The company usually closes down and re-opens doing the same thing but with a different business name.
You might like to check out this short video…
Fifth Avenue Collection Product Line

For an MLM company, Fith Avenue has certainly got an impressive range of products, currently with over 1280 products that can be found on their website.
They come in many styles, and the price seems reasonable and would appeal to most women however there is a range of products for men too.
We have listed the categories that can be found on the website with a brief description…
Latest Collections
In this category, you will find 8 unique collections for different occasions and you can even find a collection from Pam Butler.
Flashy Statement(36), Brides(27), Angelic Luxe(67), Poised and Proud(82), Iridescent Statement(63), Pam's Glam(18), Loud and Product(35), Arched and Elegance(22)
Showcase
Here you can find a range of packages that showcase the Fifth Avenue product range which come at various prices.
When you join you get one of the top three and the more you become established you will branch out for the more expensive packages.
It's a Beautiful Life Gold – $89
It's a Beautiful Life Rose Gold – $89
It's a Beautiful Life Silver – $89
Choices – $500
You Go Girl – $1000
Girl Boss – $1500
Followed by the rest of the categories…
Anklets(26)
Belts(1)
Bracelets(159)
Chains(13)
Earrings(434)
Glasses(2)
Key Chains(2)
Men's(14)
Neck Pieces(31)
Pendants(9)
Pins(14)
Rings(198)
Sets(13)
Toe Rings(3)
Watches(3)
For a more detailed look at the Fifth Avenue Collection, you can head over to their website here.
Related Review: Silver Icing
FAC Business Opportunity – What You Need to Know!
Before you even consider joining and becoming a FAC consultant the products have to be of high quality and once that has been decided.
It's the business side that becomes the number one priority which is what we are going to dig into in this section.
How much does it cost to join Fifth Avenue Collection?
Becoming a Fifth Avenue Collection consultant is not going to break the bank.
To join it will cost you $89 $69 which is for the membership package of which there are three additional ones to choose from.
Be Empowered = $69 for the standard package
Choices = $500 for $1,880 value in goods
You Go Girl = $1,000 for $2,800 value in goods
Girl Boss = $1,500 for $4,334 value in goods
These packages are currently priced at $500, $1000, $1500
For a detailed look, you can check out this link here.
How to make money with Fifth Avenue Collection
There are 2 ways that you can make money with Fifth Avenue Collection…
Selling the products yourself
Recruiting others to join
Many join FAC because of the discounts on the products and are therefore happy to use this more as a hobby than a business to sell to family and friends.
For the entrepreneurial type who wants to succeed in this business recruiting is key here along with training and motivating your team members.
Initially when people join they do so with the right intentions but if support is not there from their team leader (sponsor).
Then they will lose interest very quickly and end up leaving which unfortunately is what most people end up doing.
That's why you need to find a sponsor who knows what they are doing and who is prepared to share their knowledge with you.
Here are some other ideas…
Promote through social media, works great with a large audience
Host your own parties is another great way to expand your customer base
Rent a stand at an event of some sort
Rent retail space such as a shop
Use online retail outlets like Amazon, eBay, Etsy…
Really there are no restrictions and it's just a matter of using your own imagination.
The Fifth Avenue Collection Compensation Plan
For a company that has been going for over two decades, we find it strange that there was no compensation plan.
Having said that though compensation plans are always messy and confusing and for many hard to understand.
So maybe FAC just wants to keep it simple.
We did see on their website that each FAC Consultant makes a 50% commission on every sale you make which is extremely impressive.
Normally what we tend to see is a starting point of around 25% raising to around 40% but only when you achieve a certain status.
Having said that though we don't really know what the process is for making sales.
Ideally what should happen is that any customer orders you get should go straight to the distribution depot and be delivered directly.
We hope that isn't the case because there are a lot of products to choose from.
Are Fifth Avenue Consultants Actually Making Money?
Of course, some FAC consultants will be making money but not as much as you would think.
In fact, what you tend to see is the very top 1% is where most of the money goes.
That doesn't mean that you won't earn any money, it just means that it is going to be very difficult to earn enough, not unless you have a big following.
The Federal Trade Commission has produced a report which is across the board, which means an average.
This often doesn't give you a true picture but you can at least see what they have to say about the MLM business model before you think about joining.
Related Review: LulARoe
Is the Fifth Avenue Collection a SCAM?
Fifth Avenue Collection is an established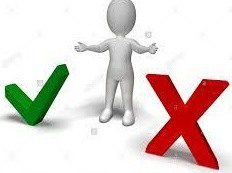 company that has been active since 1998 so well over two decades.
They have an extensive product range with well over 1000 products to choose from.
They have expanded to other countries which is normally a hard and expensive thing to crack but they seem to have been successful.
Our concerns are on the selling of the products and how this all works.
What we don't want to happen is that a FAC consultant has to purchase the stocks first, which could be disastrous.
You might like to check out other similar business opportunities like…

Fifth Avenue Collection PROS
We are at the stage of the review where we pick out what we think are the most important facts which we have highlighted below.
The Business Is Well Established:
It's rare to see a network marketing company being around for as long as Fifth Avenue Collection has.
Impressive Product Range:
Not often do you find an MLM with such an impressive array of products and while some of the products may not appeal to many there is a lot that will.
Generous Compensation Plan:
I can't say that we have come across an MLM with such a generous commission rate.
According to the website, 50% commission is on every sale and across the board meaning that you don't have to achieve a certain rank.
There are bonuses for FAC consultants based on sales performance in addition to the high commissions.
The high commission will surely make joining more desirable.
Give To Charitable Causes:
Always a good thing to see is giving back and the Fifth Avenue Collection donates a portion of the sales to charitable organisations.
This might also be an incentive for people to join knowing that they are helping charitable causes.
Fifth Avenue Collection CONS
Difficult to make a Full-Time Income:
People join these types of companies for many reasons.
Many join just to take advantage of the discounts and purchases for family and friends.
Whereas some want to make a big difference in their lives but
Shipping Costs Are a Little On The High Side:
In order to take advantage of the free shipping costs, the customer order must be over $100 and for orders less there is a flat rate of $10 per order.
They are registered with the BBB since 1991 with a rating of A+ but are not accredited.
The BBB site is a place where you would go to check whether there were any complaints as this is how complaints get sorted.
Fifth Avenue Collection – Final Thoughts!
It's no surprise to hear that the MLM business model is not a favourite of ours but we can see why some people would want to join one.
The products might be great but it's always the business side that lets the side down.
People who come into these are not prepared for the amount of work that is involved but that is no reflection on you.
It's what you are told by the FAC consultants which are usually fabricated just to get you to join.
At least reading something like this FAC review should make you more aware of what is involved to make this a success.
If you want a better way of making money then please continue reading.
How we Make Passive Income
Earning a living passively and one that could replace a full-time job is what everybody is striving to achieve.
Where the business works 24/7 with no intervention from you and where you can promote any products you like. Even FAC if you like!
As there are no restrictions, not like you find with multi-level marketing businesses.
The business is yours whereas a business in an MLM isn't and all it would take is for the business to close and you are left out in the dark with nothing.
Affiliate marketing allows you to do just that and you don't even have to manage the customer orders.
You can find out more by clicking the link below which isn't going to cost you a dime or your credit card details.

Fifth Avenue Collection FAQs
Here we have highlighted a few questions that people are asking about Fifth Avenue and thought might help you.
How Much Does It Cost To Join Fifth Avenue Collection?
Anybody can become a Jewelry Stylist for the basic cost of $69 but you are going to want to purchase some stock to show prospective customers.
These come by way of 3 packages which are $500, $1,000 and $1,500.
These prices haven't changed for some time now.
How Much Can A Fifth Avenue Collection Jewelry Stylist Make?
Fifth Avenue is one of the best commission rates that we have seen for a multi-level marketing company.
From the very first day, you start selling Fifth Avenue will pay you 50% on anything you manage to sell.
What Happens If One Of The Products Becomes Defective?
If you find that one of the products becomes defective within six months from the date that it was purchased.
You can get a replacement or it repaired but failing either the product will be replaced for a product of the same value.
You might need to check what else is involved.
What About The Returns Policy?
Providing you keep the product in its original condition which means packaging and receipt.
You have 10 days from the day you received the product to send the product back but you will have to pay for postage.
Feedback, Comments and Subscribe
Thanks for spending time to read this Fifth Avenue Collection review and hope we answered many of your questions.
If you have anything to add or want to ask us anything just drop us a line below and we will get back to you.
Until next time, stay safe