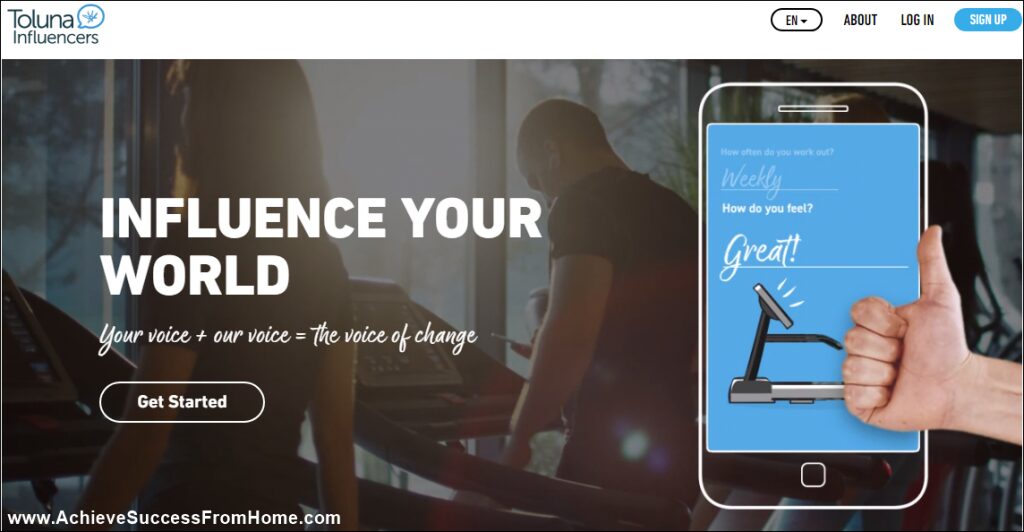 Survey sites are up there at the top when it comes to people looking for ways to make money online, with promises of earning great amounts of dosh, so what is Toluna and can it deliver?  Let's see, shall we?

You are here because you have heard the stories that filling in surveys is easy and that you can make a good living, but are those stories believable?
The amount of money that you can make on these sites is usually over exaggerated and the reality is that you have to spend many hours online for very little reward.
I started my online career just like many others filling in surveys and after a while, you quickly get to know if a site is worthy of your time or not!
Take Toluna.com for instance.
When I registered my details and received an acknowledgement email which I responded to, I tried to sign into the site and my password wasn't recognized, and when I tried to recover my password details and entered the same email address I didn't even receive a response after many attempts.
More on that later!
What do they say about first impressions?
---

Owners: ITWP Acquisitions Limited
Parent Company: Toluna Group
Product: Toluna Influencers
Website: https://us.toluna.com
Price: 100% Free
Founder: Frederic-Charles Petit
Founded: 2000
Based in: Toluna Group is registered in the UK, Headquarters in Paris
Summary: Market research / Surveys
Recommended: NO


---
Internal Summary and Links
---
What is Toluna Surveys About?

Founded by Frederic-Charles Petit back in 2000 and part of the Toluna Group who are registered in the UK at companies house with headquarters in Paris.
Toluna Influencers (as they are known now) are located throughout the world with near to 10 million members from many countries and work in the market research niche.
They cover 30+ countries worldwide which makes them one of the biggest online survey sites out there.
Toluna.com is a market research platform which is a little different to other survey sites I have come across.
Members are part of a community who are able to create their own content and take part in discussions with other members about anything, by creating polls and topics, and getting feedback in real-time for which you are rewarded points.
---
How Does Toluna Work?
Toluna.com act as a go-between, a sort of middleman, where Toluna members are connected to companies to take part in market research by way of filling in surveys.
Passing on your comments and feedback has a direct impact on how companies market their products and services to consumers just like yourself.
---
How Much Can I Make with Tuluna?
Really, this depends on a few parameters such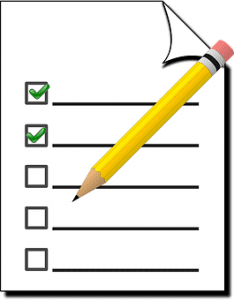 as demographics which is the information you give the site when registering.
Availability of the surveys is all down to how quickly you respond to emails which are sent out. These surveys come on a first come first served basis and if you are not quick enough you will miss out!
Toluna works on a points system or a virtual currency that they like to identify with, which you are rewarded for taking part in surveys along with other activities and once you have reached a minimum threshold those points can be redeemed for cash.
Currently, the points to cash ratio is…
3000 points = $1
In order to redeem your points, you need at least 30,000 points which equates to $10.
In theory, the longer the survey the greater the number of points awarded but in reality, it all depends on a number of factors.
Such as the client and the length of the survey and providing you actually do qualify for that particular survey. Sometimes you will find this out 15 minutes into the survey. I know, a nightmare isn't it?
---
How to Get Started
It's free to join and to register, you simply click Toluna.com which will take you to the Toluna login display and the "Sign-up" is in the top right corner of the screen.
Just enter a few particulars and you should be ready to go.
First name
Last name
Date of birth
Gender
Email address
Country
Zip Code
Password
Mobile number
Once you have signed up you will need to respond to an email that is sent out to complete the registration.
Just for signing up Toluna rewards you with 500 points which gives you a bit of a start. This is around $0.16. Not much but every little count!
Once registered, don't forget to install the mobile iPhone App. This way you won't miss anything when you are out and about!
---
Other Ways to Maximize Points with Toluna
Creating quality content within the community forum can boost your points total by up to 1000 points. Around 33 cents!
Earn points for participating in contests run by the Toluna team.
You are also encouraged to go ahead and create your own contests within the community and for that, you could be rewarded with a 5,000 points bonus as an incentive. That's around $1.66
Why not create new topics and polls within the community allowing the members to take part in the discussions where you will be rewarded for your time.
If you can't decide on 2 options then create what they call a Battle between the 2 and let the community decide.
If you are on the fence about something then create a Thumb It and let the members decide, whether thumbs up or thumbs down.
There is a daily millionaire sweepstake which you can take part in but the tickets will cost you 500 points, and to qualify, you must have a profile image and be an active member within the 30 days prior to the sweepstake.
Profile surveys come up all the time and can be found by clicking the "survey" tab at the top of the site and here you can find the "Profiles survey" option. These are there for your benefit and to improve the number and type of surveys you receive. Each profile survey is worth 100 points!
What about referring a friend which is always a good way to get rewarded for doing nothing. You will receive 500 points for a referral when the interest surveys are completed.
Rewards for comments – "Replies" to "points" to "cash equivalent"
These are the points rewarded for taking part in the community forum for replying to discussions.
20  =  500    = $ 0.16
30  =  1000  = $ 0.32
40  =  2000 = $ 0.64
50  =  3000 = $ 1.00
75   = 3500 =  $ 1.16
100 = 5000 = $ 1.64
These are known as popularity points and could reach a maximum of 15,000 points in a month
That's 300 comments within the forum for $4.92. That's certainly a lot of work there for very little reward don't you think?
You can also earn points for leaving 80+ word replies on other members opinions, 100 for each reply to a maximum of 5,000 a month.
---
How You Get Paid?
Depending on which country you are in determines just how you can be paid. There are 3 ways to get paid.

Which will be sent to your Toluna account or in some cases directly to your email account.
Check out your country of origin as some allow direct bank transfer whilst others don't.
Remember that there will be fees when transferring money through PayPal and to allow up to 4 working days.
---
Toluna Pros and Cons
This is the part of the review that most people will go straight to without reading all the gory details.
Here I will highlight what I believe to be the positive and negative aspects of becoming a member of Toluna.com, but what I am not finding are many positive reviews in TrustPilot or SiteJabber. You can see for yourself!
Pros
Cons
When you are away from your laptop and using the mobile app, I have noticed a number of complaints with the app crashing or throwing you out part way through a survey with everything lost.
Not qualified for a survey
This seems to be a problem with many of these survey sites where you can be taking part in a survey for several minutes (in some cases 20 minutes) then all of a sudden the survey will end and you will be told that you didn't qualify.
I can't for the life in me understand why this happens because they should know all this before they send you the survey. I guess they just want the survey filled first.
Many are arguing that maybe they still use the data in order to get paid by the client!
Whilst I have seen some survey sites that offer you points as a way of compensation here at Toluna.com this isn't the case, so I guess you have to grin and bear it.
Another annoying thing is the time you have to wait for your rewards to be redeemed. Anywhere between 2 to 8 weeks depending on the country.
Remember to ensure that everything is filled in correctly otherwise you may lose those points as many members have reported.
These surveys take between 15 and 20 minutes and for this, you are paid anywhere from 15 and 50,000 points which all depends on which client the survey comes from and the length of time it takes.
If you are like many members who hang onto their points hoping to buy something of value later then remember that those points start to expire after a 12 month period.
Meaning that not all your points will expire at once, for example, if you were rewarded 10,000 points on the 6th June 2018, then only those 10,000 will expire on 6th June 2019.
Not at all happy with this, because to get those points in the first place will have taken many hours, but lose them and Toluna.com will be saving money.
Not able to sign back into the website
Within 10 minutes of registering I found that I could not sign back into the site even though I copied and pasted the exact same email and password.
When I tried to recover the password I received no email from Toluna and this wasn't the 1 time, it was several times and 2 days down the road.
I have received no response to my email either.
Survey's don't come quick enough
Like many of these survey sites, they work on a first come first served basis, meaning that you have to respond to the emails sent out by Toluna.com as quick as possible otherwise the survey's fill up.
Sitting around waiting for the odd survey turning up is not my idea of fun!
Many members who come into these survey sites expect to be filling surveys in constantly throughout the day which isn't the case!
---
What is Toluna – Final Thoughts!
You will find many people stating that Toluna is a scam but in my eye's it isn't and the reason for that is simple. It is free to join and you can make some money albeit in small amounts.
Granted, I wouldn't think about jacking your full-time job in just yet and that goes with many of these survey sites.
Would I recommend this business? Absolutely not!
Yes, I have tried and tested many of these sites in the past but nowadays I have very little spare time on my hands since I found this training platform where I can now earn real money, but hey, if earning a little cash here and there is what you are looking for then who am I to question it.
---
Comments
Are you a member of Toluna? What do you think? Are you happy with the service? Thinking of joining? How much time do you spend on surveys? What is the most money you have earned filling in surveys?
I'd love to hear your thoughts about this survey site or why not spread the word and share this information with your friends.
Just leave me a comment below and I will get back to you at my earliest convenience.
Until next time!
Mick