Welcome to this
LifeVantage MLM Review
Health and Wellness are probably the 2 most important things in our life so checking out businesses related would be considered a good thing, right?
If you are looking for a business opportunity, first and foremost, the products have to be great because without great products you don't have a business.
So, maybe a friend or family member has approached you regarding this "GREAT" opportunity or maybe you just came across their marketing campaigns on social media and thought, why not check them out.
Whatever the reason, that is not important but what is, is that you are in the right place, so welcome and I must applaud you for taking the time to do your research.
What I will tell you though, is that I am not associated with LifeVantage in any way, so rest assured I will not be selling you anything, but what I will be doing is revealing all the essential facts so that you are in a better position.
So, without further ado, let's jump right in.
---
[Affiliate Disclosure: This post may contain affiliate links which means I may earn a small commission if you purchase anything through one of the links. However, this will not affect what you pay!]
---

Product: LifeVantage Corporation
Location: Sandy, Utah, US
Founder: Darren Jensen (not the founder but the CEO)
Founded: 2003
Website: www.lifevantage.com/
Product Description: A multi-level-marketing business in the Health and Wellness Industry.
Summary: LifeVantage has some unique and exciting products and buzz words like anti-ageing, biohacking is sure to spark an interest. However, they are always going to be controversial in this area and with the steep competition is always going to be a mountain to climb.
Cost to join: $300.00, $600.00, $900.00
Price of products: $15.99 – $286.99
Best For: Experienced network marketers looking for an opportunity who have great skills in recruiting, promoting and selling products.
Recommended: NO
Notes:  Newbies coming into this make money online space should question everything you are been told, do your research because there are opportunities that are so much better than the MLM business model.
---
If you are sick and tired of SCAMS, Pyramid schemes, MLMs, recruiting, having to purchase stocks, haggling family, friends and customers. Looking for a proven method of making money online, then check out my #1 recommendation. 
---
Internal Summary and Navigation
---
What is LifeVantage about and who are the founders?
LifeVantage is a multi-level-marketing business manufacturing and selling products in the Health and Wellness industry.
Were incorporated in 2006 and reside in Utah.
Interesting to know that LifeVantage started life as Andraplex Corporation way back in 1988, went through a change of business name to Yaak River Resources Corporation in 1992, where the name was changed again to LifeLine Therapeutics inc in 2005 and then as we know them today as LifeVantage.
LifeVantage originally started trading as a retail company and three years later in 2009 was when they adopted the MLM style of business as a way of generating more sales.
Protandim, the companies flagship product was developed in 2004 by LifeLine (now LifeVantage) by Dr Joe McCord who headed the development.
It was reported that Mr McCord carried out 12 studies all on Mice and Rats with no clinical trials on humans, although now there is a mention on the site of 4 human trials.
They were in dock with the FDA with claims that Protandim can cure a wide variety of medical conditions, including diabetes and cancer.
A target price was suggested of $6.00, but we can see nowhere near that suggestion with it currently at $59.99.
Check out this short promotional video.
---
Is LifeVantage a Pyramid Scheme?
Well, many are convinced that LifeVantage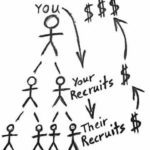 is a pyramid scheme and for many reasons.
Maybe a bad experience with a multi-level-marketing company, or even LifeVantage, but if it's just because they operate their business in a pyramid style then there are other factors to take into consideration.
Whatever the reasons the main reason and how you would determine whether the business was running a pyramid scheme or one in disguise was…
If a "Sponsor" or "Team Leader" was getting paid solely on the recruiting of others into their team or "downline".
Most likely there will be a product or service that may not have an intrinsic value which could be deemed as a pyramid in disguise, but these are often difficult to prove.
I have however been involved with an MLM pyramid scheme and lost a lot of money but that was a while ago and I didn't really have a clue what I was doing then.
All said, LifeVantage is not a pyramid scheme because they have a bunch of products that people are raving about.
Saying that though to progress in any MLM, you do have to be good at recruiting because that is how these businesses operate.
---
Let's look at the LifeVantage products range
Being in the Health and Wellness industry their products are what we all are looking for which is to achieve looking younger, healthier and to fight off the effects of ageing.
They do appear to have the products to cover those aspects and for dog lovers, a product for them too.
---
LifeVantage flagship product

Protandim is the product that many associate with LifeVantage when the companies name is mentioned, although Protandim started development under Lifeline Therapeutics which is before LifeVantage.
I mentioned earlier that there has been a lot of controversy regarding this product with a total lack of real human trials but I won't be going into great detail here, you can read about it on Wikipedia if you like.
---
The LifeVantage product range can be found within the categories listed below…
Nutrition (9)
Protandim Tri-Synergizer
Protandim Dual Synergizer
Protandim NAD Synergizer
Protandim Nrf2 Synergizer
Protandim Nrf1 Synergizer
Omega+
ProBio
AXIO Regular
AXIO Decaf
Stacks (2)
Ultimate Stack
Vitality Stack
Activated Essentials
Beauty (10)
TrueScience Hair Care System
TrueScience Invigorating Shampoo
TrueScience Nourishing Conditioner
TrueScience Scalp Serum
TrueScience Beauty System
TrueScience Facial Cleanser
TrueScience Perfecting Lotion
TrueScience Eye Serum
TrueScience Anti-Aging Cream
TrueScience Hand Cream
Fitness (4)
PhysiQ System
PhysiQ Fat Burn
PhysiQ Prebiotic
PhysiQ Whey Protein
Pets (1)
---
LifeVantage product range…
You can check out the full product range on their website with current prices here.
---
LifeVantage Business Opportunity – What you need to know
The way these businesses operate is that when you join you join under a "Sponsor" and if you don't know one then one will be allocated to you.
The problem here is, that "Sponsor" who you probably don't know most likely will not have the relevant experience, but it is their job to train you in the ways of marketing.
This pretty much does not happen.
What you will find is more interest focused on recruiting others, and what happens is that you are left on your own scratching your head because you haven't a clue what to do.
That's why as many as 65% do not make it through the first 12 months.
That been said…
---
How to become a LifeVantage Independent Distributor?
You can enrol for as little as $50 to become a distributor, which comes with
3 LifeVantage Product Guides
1 What's in the Kit, Brochure
1-6 Basic Elements Brochure (10 Pack)
5 TrueScience Anit-Ageing Cream Samples
5 Day Vitality Stack Packet Samples
1-AXIO Green Grape Stick Pack
1-AXIO Sour Cheery Stick Pack
1-AXIO Dragon Fruit Stick Pack
1-AXIO Decaf Red Raspberry Stick Pack
In addition to the Basic Starter Kit, there are 3 Enrollment packs which include the Basic Starter Kit but are more expensive, but if you are serious about joining then these packs are something you should consider.
Silver Pack @ $300.00
Gold Pack @ $600.00
Platinum Pack @ $1200.00
Check out the enrollment packs here.
Make a note that those products will have to be purchased periodically so that you still have stock to show your customers.
---
How to Make Money with LifeVantage
Pretty much all training is based around recruiting family, friends and anybody you know.  A sure way of losing friendships.
A method that shouldn't be employed.
The 3 basic ways are…
You could purchase the products yourself at discount and sell to family and friends.
Find customers through various means and sell to them.
Recruit others into your team, train and motivate them and earn commissions from their sales.
A better way would be to develop your own website based on the "Health and Wellness" niche and promote LifeVantage products or any other products for that matter because there aren't any restrictions.
Takes time but very rewarding because the website would be running 24/7/365.
Let's take a look at some facts…
There are approximately 4.7 billion active internet users.
In Google alone, because there are other search engines, there are over 7 billion keywords entered into the Google search engine every single day.
Within those 7 billion keywords you have people looking for all sorts of information, even products related to LifeVantage.
Right there you have your crowd of people searching for LifeVantage.
All you have to do is find those people using keyword research.
Write great content about what people are searching for using those keywords and you have yourself a passive income stream.
I can give you some guidance in this matter a little later.
But for now…
---
There are 11 ranking levels to climb and you do that by an accumulation of sales through yourself and you're downline so without a team you ain't going to progress very far.
Each rank there are bonuses
Distributor
PRO 1
PRO 2
PRO 3
Premium PRO 4
Premium PRO 5
Premium PRO 6
ELITE PRO 7
ELITE PRO 8
ELITE PRO 9
MASTER PRO 10
EXECUTIVE PRO 10
The image below shows those ranking levels in more detail with an estimated time it would take to reach a certain ranking level.
---
Here you can check out the LifeVantage Compensation Plan for yourself
As a whole, compensation plans are notoriously complex and many believe to disguise or more about letting you think that you are onto a good deal and your rewards are better than they actually are.
This LifeVantage compensation plan is pretty straightforward in comparison to others with a long version and a short version that you can check out here, otherwise, just sit back and listen to what a LifeVantage Independent Distributor has to say by clicking on the video.
---
Are LifeVantage Consultants actually making money?
Here you can take a look at the 2019 income disclosure which is pretty much what I'd expect to see.
There were 15,624 who didn't get paid anything.
67.5% got an average of $7 a month
17.59% got paid an average of $61 a month
7.35% got an average of $242 a month
4.2% got an average of $626 a month
2.09% got an average of $1,496 a month
That's a total of 98.74%
Looking at where the big earners are and that's going to take some serious recruiting skills.
We are talking tens of thousands that you will need to recruit into your team and the average number of months takes between 30 and 89 months to get to those positions.
Forget about the 6 or 7 top levels because most will not be around, it is a known fact that between 50% and 65% of distributors will not even ride out their first 12 months before moving onto something else.
---
What others say about LifeVantage
You are always going to find a mix of reviews especially as we are talking about products that might work for some but not for others.
Unfortunately, that is the nature of the game but we have dug out a mix for you to look at.
---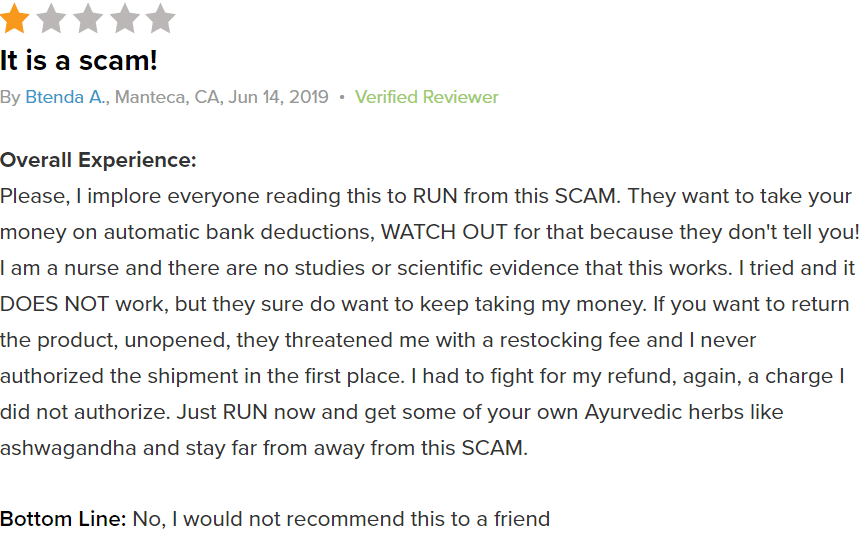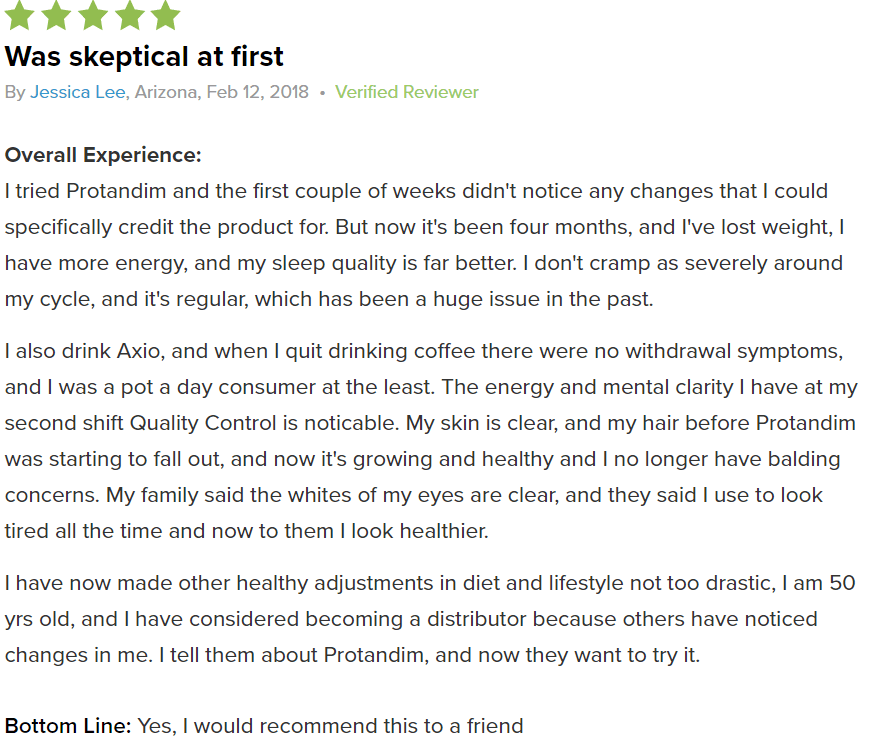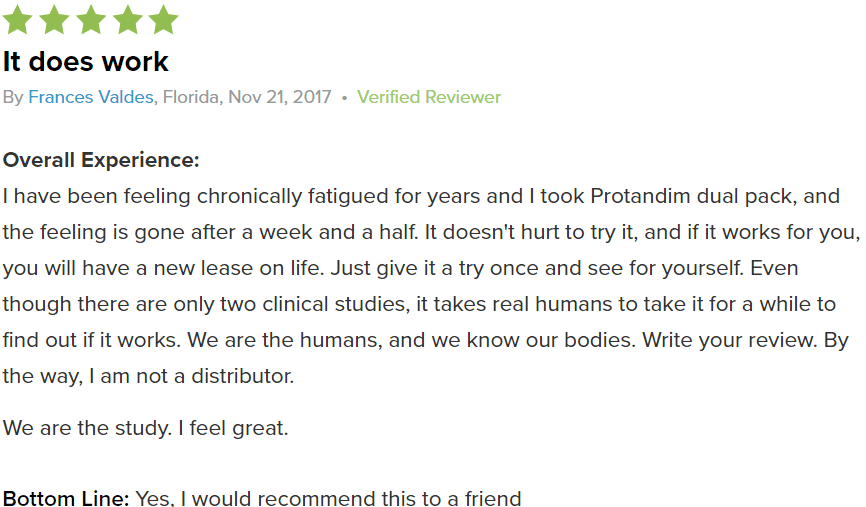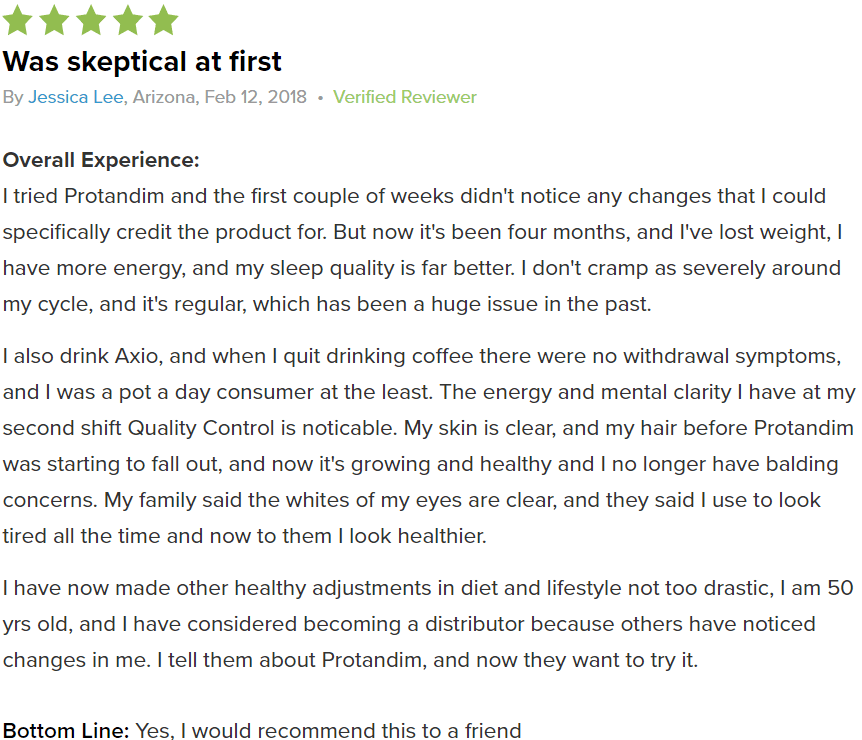 ---
What I like about LifeVantage
There are a few things that I liked about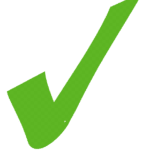 the business but overall I wasn't too impressed with their products or the business opportunity.
They are a member of the Direct Selling Association
Good commissions and bonuses
Reviews overall are good but these are mostly from LifeVantage distributors.
Compensation plan seems quite good
I like the fact that they display the income disclosure, long and short version of the compensation plan, plus more important documentation all in the one place.
---
What I don't like about LifeVantage
I did, however, find more that I didn't
like about this business.
I think when a company builds its business on the strength that products are helping cancer and diabetic sufferers are well below the belt especially as there is no scientific proof behind those claims.
---
Not accredited with the BBB (Better Business Bureau)
Protandim Lifevantage, does it actually work?
With claims that this product is a cure for cancer and diabetes, a sure way for the FDA to get involved with lawsuits.

You can see the popularity of Protandim over the last 3 years in the above image.
Expensive enrollment packs
Ok, you can pay for the starter kit @ $50.00 but you would end up having to purchase a number of products as customer samples, and the $300 pack isn't going to give you enough so you would have to upgrade to either the $600 or $1200 pack.
Distributors don't hang around long
It is a known fact that between 50% and 65% move onto to other opportunities before the 12 month period ends, which creates this vicious cycle of recruiting others to replace them.
Lawsuits
Issues with unsubstantiated claims that the products do not do what they say they will do without any scientific evidence such as human clinical trials.
Popularity worldwide
You can see a downward slope for LifeVantage with worldwide interest, which is based over the last 4 years. Lawsuits do not help either.
---
Is LifeVantage a SCAM?
Straight off the bat, LifeVantage is not a scam because you can earn money from selling their products which according to many reviews are great,
You do not have to recruit others although your sponsor might get on your case.
Increasing the product prices without informing their own LifeVantage independent distributors as to be questionable.
Maybe the fact that LifeVantage as a history that goes back further than when the company name was changed might get you to think that there is something not right here.
Re-branding a business once you have to ask questions why, but several times?
---
Is LifeVantage a Worthy Business to get involved with?
As you can see I do not recommend these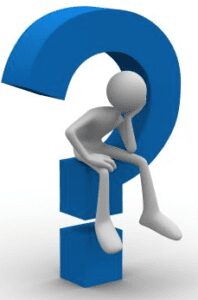 products or their business opportunity, but that is purely down to my research and I hope you can see this.
I am not here to try and sell you anything so I have nothing to gain here, but the facts are the facts and something that you aren't about to get from one of their distributors because everything is always "Rosey".
However, I do have experience with MLMs and the outcome wasn't very nice because I believed all the BS, but I have learned a lot since those days.
That said, I found affiliate marketing the much better business model for me anyway and it could be for you too.
Just think…
No recruiting
No pressure from your sponsor to meet targets
No talking to people on Facebook trying to make a sale
No purchasing of stocks
No going to events, which will be expected if you want to advance
No selling to family and friends
No restriction on which products you can sell
No marketing costs because you will be learning SEO
You'll have a website that will run on autopilot 24/7/365
You'll have a business that you can pass down to your children
It's free and your credit card details will not be asked for
It doesn't matter which route you take, running a business takes a lot of work and determination but very rewarding, but hey why don't you check it out for yourself.

---
Feedback, Comments and Subscribe
Hope you enjoyed this LifeVantage MLM review and if you did then why not share this amongst your friends so that they are better informed.
If I missed something out or you wanted clarification on anything just put it down in the comments section and I will get back to you.
Until next time, stay safe.