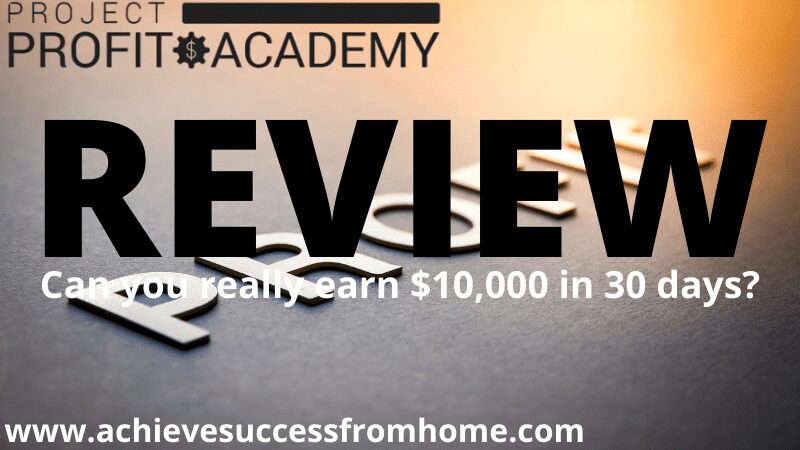 Welcome to
the Project Profit Academy Review.
Another product coming to you from Brendan Mace where he claims you could start earning a five-figure income in your very first month.
That's a minimum of $10,000, which is some claim, it really is.
The problem here, for you to find out you are going to have to shell out a substantial amount of coin.
Considering there are many products out there making similar claims for a fraction of the price, why would you risk your hard-earned cash with absolutely no guarantees? You just wouldn't, would you?
Looking for the lowdown on this product, then I'm sure you have come across many Project Profit Academy Reviews giving you a one-sided account on this product.
That's because they are trying to get you to purchase the product from them and make a hefty commission in the process.
I, however, am not affiliated with this product in any way and therefore you won't find me trying to sell you "Project Profit Academy", but what you will get from me is an unbiased thorough review.
So, without further ado let's see what Brendan Mace has up his sleeve.
---
[Affiliate Disclosure: This post may contain affiliate links which means I may earn a small commission if you purchase anything through one of the links. However, this will not affect what you pay!]
---

Product: Project Profit Academy
Founder: Brendan Mace
Product Description: Done for you affiliate marketing
Price of product: $1997.00 or 2 monthly payments of $1,100 = $2,200
Recommended: No
Summary: You are going to need deep pockets to test the waters on this product and a giant leap of faith as it comes with nothing concrete and no money-back guarantees.

---
If you are sick and tired of SCAMS, Pyramid schemes, MLMs, recruiting, having to purchase stocks, haggling family, friends and customers. Looking for a proven method of making money online, then check out my #1 recommendation. 
---
Project Profit Academy – Contents
---
What is Project Profit Academy about and who are the Founders?
Project Profit Academy is a product brought to you by Brendan Mace with claims that by following his
affiliate marketing
training you could be the next Super Affiliate.
However, I wouldn't class this as a training course, more of a done for you system that takes all the hard work out of learning just what it takes to become a success as an affiliate marketer.
With claims that if you follow his training to the tee that you could be earning a minimum of $10,000 in your first month.
Well, I have never come across anybody who has managed to hit that mark in the first month after purchasing a product and I'm sure I never will.
As you can see the product is not cheap and well beyond many peoples budget and comes with a load of other stuff that is there to make the product all the more attractive.
Brendan Mace is a popular affiliate marketer who is constantly bringing products to market, which are usually more on the low-ticket side, which obviously will attract more customers than the one here we are looking at in "The Project Profit Academy Review"
However, you could purchase this product and never pay for another Brendan Mace product ever again, but we'll get into that a little later.
---
Who is Project Profit Academy For?
The way these Gurus or Super Affiliates make their money is through a large following which comes under the category of email marketing and they usually market to that crowd first.
So anybody who is a subscriber, or anyone looking for a shortcut to instant riches, although that never really materializes.
High-ticket products are extremely difficult to sell even with all the additional goodies that they include.
But, you are going to get the odd person with deep pockets who will take a punt.
Although this product claims to show you everything that Brendan Mace knows about affiliate marketing, I doubt very much that will be the case here.
If you want to learn affiliate marketing then you need to find the right training platform because done for you systems, in my experience just do not work.
These products unfold a business plan that takes time, dedication, persistence and a lot of hard work.
---
How does Project Profit Academy Work?
Project Profit Academy is all about selling this same product for "Brendan Mace" and making a commission in the process, whilst Brendan would make a bigger cut.
Brendan Mace has been doing this for a number of years now and whilst he promises to show you everything about how he makes money online, take it from me his successes won't be your successes in the short term.
In time, they may be but with plenty of hard work that you are going to have to put in.
In this case, Project Profit Academy is all based around Email Marketing.
Email marketing is just one of the many ways to make a living online as an affiliate marketer, but this takes time and is not something that can be achieved in 30 days.
With regards to Project Profit Academy…
This all works through having a large following, a subscriber or email list and he uses social media, such as YouTube, FaceBook, Instagram, Pinterest…Amongst many other platforms to build this list.
The mechanics behind this process is fairly straightforward…
Email or subscribers list
Your list of subscribers that you are going to give advice to with the intention of selling them something.
Auto-responder to automate the whole process
A place where your email or subscriber list resides which allows you to automatically send out emails with information and product offers.
Such as GetResponse, Aweber, Mailchimp…
A number of steps that your customer would go through before purchasing a product from you. This could have many levels and many products.
A way of automating the whole sales process.
Emails sent out periodically
These are emails that you create within the autoresponder and are sent out to your list periodically (daily, weekly) with your offer, in this case, Project Profit Academy.
---
How does this work?
Let's say you have an email list of 100,000 subscribers.
This list you have to nurture and only over a period of time when they have warmed to you would you stand any chance of selling anything to them.
Sending them offers (not too frequently), some might purchase one of your offers, and it wouldn't take many sales to make you a tidy passive income, especially with a high-ticket product like Project Profit Academy.
There is a downside to this though.
If the products were "CRAPPY" then your subscribers would probably leave your list, just like sending them too many emails they might class this as "SPAMMING" and leave also.
So you see, for this to work you have to have a large list of people who trust you and this takes a lot of time.
TRUST IS THE KEY HERE!
Selling a high-end product like Project Profit Academy is going to be extremely difficult anyway, especially with no money-back guarantee or any positive reviews from people who have purchased the product.
It would, however, work with a low-end product that cost maybe $20 or $30. People aren't too fussed about losing a few bucks!
---
Project Profit Academy Prices and Features 
The product is a whopping $1997.00 which is for the beta version and therefore you can expect price increases as and when.
Brendan has bundled a whole bunch of products with Project Profit Academy which is supposed to make the product look better than it actually is.
This is a normal marketing practice amongst Super Affiliates but don't be fooled by the end total which is there to get you to take out your credit card in super quick time.
Here is a list of BONUSES that come with the product…
Brendans coaching training, valued @ $4,997.00
The ultimate course as he describes it where you will not have to purchase any other course because he guarantees that his coaching will get you to Super Affiliate status.
No holds barred where he teaches you through video media everything he knows about the business.
DFY Profit Funnel, valued @ $24,997.00
Optimized to help you rake in thousands in commissions, all on autopilot.
His Highest Converting Landing Page, valued @ $297.00 
A landing page is a website page that hopefully grabs the attention of your prospective customer where they would enter their personal details and subsequently would be added to your email list.
Ready for you to send out emails with your offers.
Lifetime Membership To Brendans Campaigns, valued @ $497.00 
"My Campaigns" is a membership site where you as a member would receive written swipes to be used in your marketing campaigns.
He claims that these "Swipes" are the same ones that he uses to help him rake in around $26,000 a month.
License to use any emails that he sends out to his list, valued @ $3,997.00 
This obviously won't include every single email as some will be used for other things.
However, these emails are what he uses to instil trust amongst his subscriber so that they buy from him and not somebody else.
All Past and Future Products under $50.00, valued @ $997.00 
So all products old and new under the price of $50.00 become yours without you having to make a purchase.
Considering he has many products under that price sounds cool, providing the products aren't junk!
Bonus Vault, valued @ $997.00 
A "Secret" bonus gallery as Brendan puts it, where so-called high-quality courses are added from industry experts on a regular basis for which you can use in your marketing campaigns.
According to Brendan, he claims that he uses these products all the time and the reason why he earns so much.
Private Facebook Group, valued @ $500.00/Year
Where you can discuss anything you like amongst the members of Project Profit Academy.
Unfortunately, I could not find this group anywhere unless it is under a pseudonym.
Live Question and Answer Webinars, valued @ $2,997.00 
There will be live webinars where you can discuss anything you like and get the answers you are looking for instantly rather than waiting.
---
Project Profit Academy: Red Flags to Watch out for!
When I see a product on offer with what looks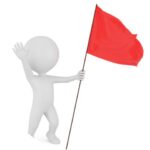 like an amazing deal because it comes with a whole bunch of bonus products I have to question why and you should also.
What you normally find is a bunch of old products that haven't done well in the past and what better way to improve the value of something else than giving those away.
You've heard the saying "If it sounds too good to be true, then it probably is".
If you are new coming into the "Make Money Online" space and are serious about building an online presence wouldn't it make more sense to learn all this from scratch?
Done for you systems is not the way to go because you need to be in full control of your business.
It's not rocket science but there is a lot of time and hard work involved, even if you purchased Project Profit Academy
It's alright Brendan telling you how he got to where he is and that anyone can do it, but what he isn't telling you upfront is how long it takes and how many hoops you have to jump through to get there.
When people realize just how much work is involved they call it a day and move on to the next shiny object.
---
What I like about Project Profit Academy
Done for you systems are not on my agenda and therefore wouldn't recommend to anyone and besides, there isn't much I like about Project Profit Academy.
Brendan Mace is well respected within the industry
---
What I don't like about Project Profit Academy
I find it difficult that you will get anybody to
purchase this product, but what you might find is that Brendan will set up Joint Ventures amongst his affiliate friends, where they will be sharing this product amongst their own lists.
This is common amongst Super Affiliates!
Far too expensive.
No money-back guarantees
A product that actually states the income figures that you see are only what they think might be possible is like saying "How long is a piece of string" and they should be a money-back guarantee.
Email or subscriber lists take months and years to build which is the basis of how this product works.
Done for you systems are notoriously bad and don't work as they are supposed to.
Yes, you could make some money but only if you come to the table with plenty of experience.
Similar to an MLM business model
You are taught to sell this actual product, and where you might make some commissions, but Brendan owns the product and all you will be doing is putting more money into his bank.
---
Is Project Profit Academy a SCAM or LEGIT?
For Project Profit Academy to work you need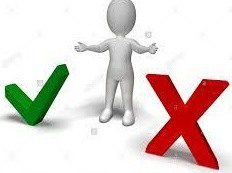 a large email list which is not something a newbie coming into the affiliate marketing space isn't going to be owning.
As I mentioned earlier these lists take time to build and for them to work your list needs to be able to trust you.
If you don't have a list then the next best marketing method would be PPC (Pay Per Click) and this can cost you a fortune if you don't know what you are doing.
That said, Project Profit Academy is definitely not a scam, but you might find that you are taking on a little too much and the risks are too high for my liking.
---
Project Profit Academy: Final Thoughts!
Project Profit Academy has all the traits of an MLM business model which is something I am totally against.
For many looking at this product with all the additional bonuses you are sure to think that you're getting the greatest deal of the century, but if you are new to this then how would you know? You wouldn't, would you?
Over-priced product with no money-back guarantee; predicted earnings with no proof and no positive reviews coming from existing members should tell you that this product may not be the one for you.
But, who am I? I'm just an affiliate marketer here to help you and recommend only the products I would use.
What is certain is that your initial investment will be a lot more than what you actually lay down.
If you are interested in learning affiliate marketing from the grassroots up from a company that has been around for 15 years with an incredible amount of success stories then I can highly recommend Wealthy Affiliate.
This is not some done for you system and it will take a lot of hard work, but very rewarding and a business you can call your own and the icing on the cake is that it is 100% free for you to check out with no credit card details asked for and no upsells.
Check it out here and if you don't like or think there is too much work involved then just call it a day, but great things do not happen overnight.
---
Feedback, Comments and Subscribe
Hope you enjoyed "The Project Profit Academy Review" and that it answered all your questions and you know more about this product so that you can make a decision one way or the other.
Any questions or maybe you'd like to share an experience with us then feel free to put it down in the comments section.
Why not help others by sharing this amongst your friends on social media.
Until next time, stay safe.