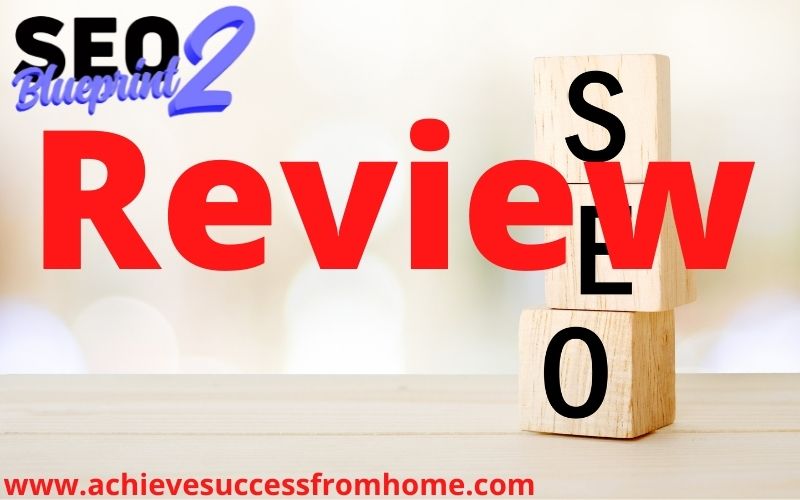 Hey Guys, welcome to the
SEO Blueprint review
A training course brought to you by a successful internet marketer with many years of experience using SEO.
If you are not using SEO and many companies don't, then you are missing out on so much potential.
With over 8.3 BILLION keywords keyed in daily to the Google search engine alone a bit of a no-brainer wouldn't you agree?
So, is the SEO Blueprint a legit training course that will help you master FREE traffic or is it a scam like many of these courses are?
In the next few minutes, we will provide you with all the facts, pros, cons and some facts that you probably didn't consider.
That said, let's get started.
---
[Affiliate Disclosure: This SEO Blueprint Review has been thoroughly researched from information and testimonials that are in the public domain. This post may contain affiliate links which means we may earn a small commission, however, this won't affect what you pay!] 
---
Product: SEO Blueprint
Founder: Glenn Allsopp
Website: www.seoblueprint.com
Product Description: SEO Training Course
Cost to join: $597 (Basic) or $4,597 (Advanced)
Recommended: Yes
Summary: The SEO Blueprint is a training course that is probably not for complete beginners.
But, marketers with experience in SEO looking for guidance and ready to take it to the next level.
Over the years people have stayed away from SEO probably because they had some weird idea that it was too difficult to master.
This couldn't be further from the truth and really isn't difficult to master the basics.
In fact, there is nothing difficult about it if you keep it simple.

The SEO Blueprint Review – TOC
What is the SEO Blueprint About?
The SEO Blueprint is currently in its 2nd rendition, superseding the already popular training course and making it much better.
Glenn Alsopp has a new version of SEO Blueprint which he is calling SEO 2, which he brought to the market in October 2021.
Whilst it's a course for anybody it would help if you knew the basics of SEO first.
Because it does touch on some advanced techniques and isn't cheap.
Therefore if you are a complete beginner then it might be worth you searching out a basic training course first.
Somewhere like Udemy for SEO or maybe "Taking Action Online" which is a very good course.
If you take a look at the sales page then you will see that Glen talks about showing you techniques that aren't used elsewhere.
So, maybe if you bring to the table a certain skill level and want to expand on that then this course might be for you.
Who is Glen Allsopp?
Glen Allsopp is an internet marketer who specializes in SEO techniques and who started his career early when he was only fifteen years of age.
When he created his first website about his local football team.
By the age of nineteen, he was running SEO projects for some major companies like Nissan, Land Rover and Hewlett Packard.
At the time, he was 20 years of age and sold his website for an undisclosed 5 figure sum.
Most of the money that he has earned has come from niche websites that he has created.
By purchasing domains that already had a certain amount of traffic as well as a good number of unique backlinks.
He's well known within the internet marketing arena and the go-to person if you want to expand your knowledge in SEO.
Glen has a popular website, www.detailed.com  where you can find all sorts of SEO stuff.
That is free and easy to understand and you can subscribe to his newsletter to be kept abreast of things.
You can find topics on there like…
He has even been interviewed by Forbes magazines too where he talks about back-linking which is another SEO technique.
What do they teach at SEO Blueprint?
Someone famous once said something like this, "If your business is not on the internet, then it won't be in business very long".
Bill Gates, I think it was!
With around 5 billion users that have access to the internet, that is over half the world population, never a truer statement said.
SEO or search engine optimization is "the" free traffic method which is the natural way to find traffic.
By using techniques with a combination of your content including keywords that people are keying into the search engines.
With SEO, people will only see stuff that you have to offer when they actually search for it organically.
So I think we have established that SEO is a better way to find traffic and besides it will save you a fortune in the long run.
Using the various SEO techniques that the SEO Blueprint teaches, you will increase visibility in the Google search engine.
Glen will teach you how to get your blog posts onto page 1 of Google which is where you are aiming for, beyond page 1 you might as well forget it.
What do you get with SEO Blueprint?
SEO Blueprint comes with over 27 hours of training videos and 175 individual lessons.
The training course is split into 6 blueprints which are listed below with a brief description of what they provide.
On-site Blueprint
In this module, Glen teaches you on-page optimization. Here you will have access to SEO tools that he personally uses.
Mind you some of these tools you will have to pay for in addition to the course fee.
A website crawler that Glen had custom built
The four main methods of detecting pages on your website that could harm rankings
The different ghost page methods
Plus so much more
Link Building Blueprint
Building links to your website is something that takes time and can help or break a website if not done correctly.
This is what helps search engines and gives a site authority which enables you to rank easier, especially for high competition keywords.
Years ago and even today there are many sites offering backlinks for a fee, the problem here is where they come from.
I know from previous dealings with Glen that one of the ways is to find and purchase domains that have already got high-quality backlinks.
This is just one way, but Glen discloses several other methods.
A specific tool that is used for effective influencer outreach
Targeting people who often connect to social media sites like Facebook
Use an integration tool like Zapier that can match other sites that are relevant to yours
Keyword Blueprint
Keywords play an important role in getting your content ranked high and Glen displays the significance by going into the basics of competition as well as search volume.
He includes several more lessons to cover this topic in more depth.
How to find great keyword phrases that aren't found with keyword tools
The keyword phrase that allowed him to earn an additional $50k
Plus more…
Content Blueprint
It doesn't matter if you have found the best keyword that money can buy, without great content you are wasting your time.
Just think of how many blog posts are published daily and most are copies of existing ones.
Everybody is competing for the same space.
This is where you have to stand out and in this module, Glen shows you the various types of content that rank best.
Local SEO Blueprint
In this module, Glen brings on board 2 local SEO specialists to help you in this topic with some additional strategic ideas.
Local SEO is often overlooked all the same incredibly important for local businesses that work within specific niches.
Experts Blueprint
In the final module of this course, Glen will introduce you to several different types of SEO experts who'll add their strategies to the ones that you have already learned.
This is useful because you don't just get what has helped Glen but a different take on those strategies.
To show you what has helped them have success.
SuperPixels
SuperPixels are something that has been around a while but a technology that people aren't too familiar with.
They allow for more information to be displayed and can help to give you an edge over your competitors.
Extra Blueprint Audits
In this bonus module, you will get to take a look at 10 websites with Glen and audit them to see where the issues lie and how to correct them.
This is all under the guidance of Glen.
Community Support
Help and support are very important in any training course and without them, you really don't have a course.
In the SEO Blueprint, they have this covered with a database of questions and answers from previous discussions which you should find helpful.
There is also a private Facebook group where you can discuss whatever it is you want to know which all goes to expanding your knowledge.
Who is SEO Blueprint For?
This course is pretty much for everybody but we'd expect that most people who will join will have a certain amount of knowledge of SEO.
For business owners who want to take their SEO knowledge to the next level.
For people who want to start, run and grow their online business the right way rather than flush hundreds and thousands of dollars down the toilet.
SEO is for longevity and I guess that is what you are looking for when we are talking about starting or running an online business, right?
Therefore if making money online is what you are trying to achieve, then find a training platform where SEO tactics are already taught.
That way 6 or 12 months down the road when your website is established and finding traffic, it will continue to do so 24/7.
Without it costing you a dime.
How much does it cost to join SEO Blueprint?
I think you might have noticed at the start of this review that there are two payment options with a considerable difference in price.
That's because the higher price, $4,597 gives you everything that the $597 price does.
Plus you get 90 days of one-on-one consulting from Glen and his team at detailed.com but you'll have to sign a non-disclosure agreement first.
What comes with the $597 membership…
Lifetime access
Over 100 videos with over the shoulder training
Private community support
All future course updates included
14-day money-back guarantee.
For the $4,597 membership, with limited places…
You get all of the above but included in that price is 90 days, of one-on-one support from Glen and his team at detailed.com.
One thing we like about this course is that what you see is what you get with no upsells to worry about which is unusual.
What we have noticed is that either membership is only open for a short period of time and then the doors are closed.
Sort of gives it private exclusivity.
However, paying an additional $4,000 for the personal one on one support from Glen and his support team.
Would be something that we wouldn't recommend doing, not unless you are already having success as a marketer.
Saying that though 90 days of support is a pretty good deal when you consider what he would be charging clients.
SEO Blueprint FAQs
Is the SEO Blueprint worth the $597?
We believe it is and just reading the reviews from other people who have taken the course will tell you this.
Can the course be paid in instalments

?
Unfortunately not and even if you can find a place on his 1 to 1 mentoring membership this will have to be paid in full too.
The reason for this is that his courses are in high demand and he even closes the doors after a while.
This alone should tell you that he is not like the so-called guru's out there who are only after your money.
Does SEO Blueprint come with a refund policy

?
Yes, it does but that will only apply to the lower member price of $597 which will expire after 14 days.
Is Glen Allsopp legit?
There is more than enough positive information out there in the public domain to suggest Glen knows his stuff.
How would I cope if I was a total beginner?
We would suggest having a certain amount of knowledge in SEO first.
Glen claims that the SEO Blueprint is designed to get you to intermediate and then advance quickly and he loves working with complete beginners.
Are there upsells that we often find with online courses?
No there aren't any upsells, so what price you see on the sales page is the price that you'll pay.
This also goes towards credibility in our eyes.
Do existing members get access to SEO Blueprint 2?
Absolutely you do.
That means if you joined the initial instalment of SEO Blueprint then you get access to SEO Blueprint 2,3, 4…
Does SEO Blueprint only teach "Whitehat" methods?
Yes, they only teach methods that will comply with Google and their algorithm changes.
Straying away from what Google recommends could well be asking for trouble in the long run.
Is there a better alternative that you could suggest?
This is a good course however it may not be for complete beginners and besides many might say that it is a little too expensive.
We are part of a training platform that teaches SEO but more than that it also teaches,
Affiliate marketing
Email marketing
Website development
Social media marketing
PPC marketing
Video marketing
Keyword research
Plus a whole lot more…
You can check it out more by clicking the link here.
Is SEO Blueprint a Scam?
Is Glen Allsopp SEO Blueprint a scam?
No, absolutely not!
It's a legit course that we would have no hesitation in recommending to anyone.
That is the first membership of $597 but the one on one help and support by Glen and his team we don't think would be required.
If you do go ahead and take Glens SEO Blueprint you might even be interested in taking those SEO skills further.
By looking at hiring yourself out to clients as an SEO agency.
This is only an idea but many are taking those SEO skills and finding clients almost immediately and earning decent money.

What we like about SEO Blueprint
Glen Allsopp Is Legit And Knows His Stuff:
Glen has over a decade of experience as an SEO expert and is very well regarded within the internet marketing industry.
The SEO Blueprint Is A Comprehensive Course:
The SEO Blueprint is a well-rounded course that covers pretty much all that you need to know to grow your business.
Great For Business Owners Looking For More Traffic:
SEO is a traffic method that many business owners do not take advantage of either because they think SEO is only for SEO experts.
Or they are just not using it in the correct manner.
What we have noticed with the SEO Blueprint is that the course is only available for a short time before the doors are closed.
This applies to both membership options.
You have various ways of getting support within the SEO Bluprint course.
You have Facebook, the community forum or email access to Glen and his team.
What we don't like about the SEO Blueprint
This May Not Be A Course For Complete Beginners:
We believe this course might be a little too advanced for the complete beginner, but that is just our opinion.
If you listen to Glen, he encourages beginners and is confident that they will benefit as much as experienced marketers.
The Advanced Course Is On Another Level:
The advance membership would be for marketers who already know SEO but need some help to get their business where they feel it should be.
The SEO Blueprint is a good course for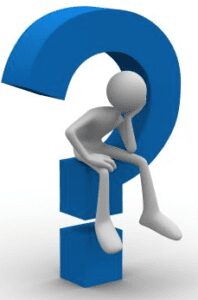 taking any business owner to the next level by helping to increase revenue.
SEO is a skill that everybody should learn especially if you are wanting your business to be around for a very long time.
If you as a business owner are looking to maximise your business earning potential then SEO Blueprint could be what you have been looking for.
The internet is expanding at such a rate that means competition is getting harder and it's all about finding an edge to be better than your competitor.
How we make a Living Online if you are Interested?
We are part of a training platform that teaches you how to build an online business from scratch.
SEO is the main method of finding traffic that is taught as well as other disciplines like…
Website development, email marketing, keyword research, content marketing, social media marketing, plus a whole lot more.
Check it out and see what you think.

Feedback, Comments and Subscribe
Ok Guys, hope you got something out of this SEO Blueprint review and it helped in your decision whether to move forward with this or not.
I guess it all depends on where you are with your business.
Anyway, we hope you make the right decision either way which leads me to ask if you have any questions for us?
Don't forget to add them below and we will get back to you.
Thank you for being patient, stay safe.