Welcome to my
Commission Blaster Review
If you have a website, I'm sure you'll agree that the biggest problem you'll encounter is finding the right crowd of people who are looking for what you are offering. Otherwise known as TRAFFIC!
Paid advertising is a minefield and can cost you a fortune if you don't know what you are doing, and SEO (search engine optimisation) takes time and can be too slow for some.
This is where Commission Blaster comes in because they claim that all you have to do is connect your affiliate link or website and you will have 30 free secret traffic sources at your disposal with 2.5 billion potential customers.
I am sure you have come across many Commission Blaster Reviews offering nothing but a sales script trying to get you to purchase this product.
I am however not associated with this product in any way and therefore only here to show you both sides of the coin so let's dive in.
---
[Affiliate Disclosure: This post may contain affiliate links which means I may earn a small commission if you purchase anything through one of the links. However, this will not affect what you pay!]
---

Product: Commission Blaster
Founder: Richard Williams, Chris X, Vivek Gour
Company: Ai formations Ltd, London
Website: www.commissionblaster.com
Product Description: Done for you Clickbank Campaigns.
Price of product: $12.00 as of this review.
Best For: Affiliate marketers or newbies looking for an automated campaign solution with an abundance of free traffic.
Recommended: No
Summary: They claim that they have 30 "Secret" traffic sources with 2.5 billion buyers. Considering there are around 4.7 billion currently online with Google alone taking 90% I find that statement highly unlikely.

---
If you are sick and tired of SCAMS, Pyramid schemes, MLMs, recruiting, having to purchase stocks, haggling family, friends and customers. Looking for a proven method of making money online, then check out my #1 recommendation. 
---
Internal Summary and Navigation
---
What is Commission Blaster about and who are the founders?
Commission Blaster is a cloud-based piece of software brought to you by Richard Williams, Chris X, and Vivek Gour with massive claims that you could be earning commissions within 60 seconds.
The software is driven by Clickbank products and if you know anything about Clickbank then you will know that Clickbank isn't the affiliate network it used to be a number of years ago.
Most of the products are just not worth your time and effort, and the ones that are everybody is using and therefore we have a bit of a saturation issue going on here.
That said, the sales page does mention that you could modify the system to handle other affiliate networks and products providing you have a certain level of experience.
Just one click away from 30 "Secret" free traffic sources with 2.5 billion potential buyers.
That's a big claim but are those traffic sources really secret or just not very popular?
I will show you that these traffic sources are not secret but may have been new at the time.
Check out the promotional video below.
---
Who is Commission Blaster for?
This product could be for anybody, from a complete newbie to affiliate marketing through to experienced marketers who are looking for help in getting affiliate offers to the market quickly.
The product was developed around the Clickbank Affiliate Network and therefore should be ideal for anyone who is struggling to make commissions there.
---
How does Commission Blaster work?
It's pretty straightforward really.
A ready-made system that allows everything to be automated. That's 60 profitable affiliate programs selected for you, along with campaigns and done for you content, all of which is customizable.
There are 6 steps that allow you to create your campaign.
Option 1 – Enter your Clickbank ID
This is required to link all financial transactions, such as commissions etc
Option 2 – Select your Niche
Here you select your niche and the keyword that best describes what service or products you want to promote.
Option 3 – URL Link
Enter your website or URL link that you want to link to the campaign.
Option 4 – Content
Select the already done for you content that best describes what you are trying to do.
There are also a number of "Calls to Actions" for you to select.
Option 5 – Preview and Edit
This is where you can view and edit the campaign that you have created so that it becomes unique to you and make you stand out amongst the rest.
Make changes to images, headings and call to action.
How about adding a video?
Option 6 – Share and Get Traffic
By a click of the button, your campaign is sent to those 30 secret traffic sources.
Pinterest, Watsapp, Linkedin, Reddit, Tumblr, Buffer, Digg…
---
Commission Blaster prices and features 
As we've found out,  Commission Blaster as of this review can be purchased for as little as $12.00.
What comes with your purchase
Affiliate Traffic Software priced @ $697.00
The front-end software that links to all the functions.
30 Traffic Sources priced @ $297.00
Traffic sources linked through the front-end app.
60 Affiliate Campaigns priced @ $397.00
These campaigns are niche related and you are able to modify them within the main program.
60 Profitable Clickbank Affiliate Programs priced @ $1,297
These are Clickbank affiliate programs that at the time were profitable.
Unlimited Free Buyer Traffic priced @ $3,497
100% done for you Content priced @ $597.00
Content that you can customize.
100% done for you Niches priced @ $397.00
Training videos that take you through the entire software step by step.
Promote any URL or Website
The software is actually set up so you don't actually need a website.
60 Day Money Back Guarantee
Always great to have a money-back guarantee, just remember to ask for this well within the time period.
That's the entire software package valued at $7,376.00 at a ridiculously low price of  $12.00.
Too good an offer to miss up, right?
---
Plus a bunch of upsells which you don't need for this to function
Upsell #1: Unlimited edition @ $29.00
An upgrade where you are able to launch unlimited campaigns
Upsell #2: 300x Edition @ $39.00
Additional software that allows you to create memes, increase traffic, commissions and build Ecom products plus more.
Upsell #3: Autopilot @ $39.00
Allows you to activate 60 affiliate programs a day with over 1,500 campaigns instantly.
Upsell #4: DFY Edition @ $197.00
Just enter your Clickbank ID and this product will create everything automatically for you.
Upsell #5: Reseller Edition @ $197.00
This is a license that you are paying for which enables you to market this entire product and make 100% across the entire product as if it was your very own.
Upsell #6: Mega-Bundle Edition @ $97.00
This upsell gives you access to 37 software tools that cost $300,000 to develop.
---
Commission Blaster: Red Flags to Watch out for!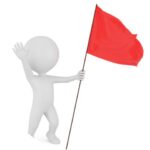 Whenever you come across a product like Commission Blaster, it will probably be from a marketing campaign from the many thousands of affiliate marketers giving you a similar sales pitch.
Always question everything, that way you can eliminate most things that don't make a product great.
Whenever I hear a mention of the word SECRET  it raises suspicion!
30 SECRET TRAFFIC sources that nobody knows about with a potential 2.5 billion customers on a monthly basis, which I find highly unlikely.
The internet currently has around 4.75 billion users and close to 90% of those are active in Google alone.
When I see a software package with a breakdown of costs, like we are seeing here in this Commission Blaster Review for $7,376, plus thousands of dollars worth of bonuses for only $12.00 then I have to seriously question the credibility.
Another thing I hate is the amount of upsells that always come with this type of product and in most cases, they try and convince you that the software will not work without them.
---
What I like about Commission Blaster
Done for you systems are just not my cup-a-tea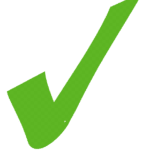 as I like to be in control from the very first step.
It might seem a little long-winded but I need to know exactly what's happening with my site at any time.
I found that you can get this product for as little as $12
So what have you really got to lose?
60 Day money-back guarantee
Having a money-back guarantee is great but remember this and it has happened to me in the past, asking for a refund is often ignored and let slip beyond the number of days so that they don't have to pay you back.
I remember an instance where it took me around 3 months of consistently sending them emails before I got my money back.
The software is very straightforward and anyone new to affiliate marketing will be able to pick this up.
---
What I don't like about Commission Blaster
Sending done for you campaigns across multiple
traffic source platforms, in theory, might on the surface seem a great way to make some commission but they very seldom work.
Duplicate content
One thing that Google does not like and that is duplicate content.
Anything with "Secret" attached alerts me to suspicion
30 "Secret" traffic sources which really aren't secret but just not very popular.
Potentially 2.5 billion monthly customers.
Considering there are around 4.75 billion with access to the internet I am finding it difficult to see where this crowd of people are coming from.
Clickbank
A number of years ago Clickbank might have been the place to go for affiliate products to promote but nowadays you will spend more time just trying to find a decent product to promote.
Nowadays, there is so much competition with WarriorPlus, Jvzoo etc
So, for this product to claim that they have 60 profitable products to promote just doesn't feel right with me.
Facebook group
I'm finding it difficult to find any positive things said about this product other than affiliates trying to sell the product.
Finding only 12 members within the private Facebook group tells me this product is not all it's cracked up to be.
Blasting campaigns
One thing you are going to have to do is modify the campaigns and make them unique to you.
What do you think is going to happen when potential customers see the exact same campaigns from thousands of affiliates? They are going to switch off.
---
Is Commission Blaster a SCAM or LEGIT?
The theory behind Commission Blaster sounds great and I'm sure that you will make some commissions, but you have to understand that maybe a few thousand are using this very same method.
What might have worked in the very beginning most probably will not work now and besides just look at how many are in the Facebook group if you want to know just how popular this product is.
---
Commission Blaster Review: Final Thoughts!
I find that done for you systems just do not work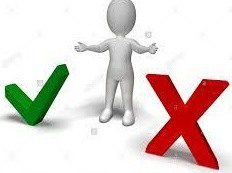 and they prey on people coming into the "Make Money Online niche."
They always lead you to believe that earning money online is simple and straightforward and my experiences tell me that is never the case.
You could ask the question, "What have I got to lose for $12.00?"
Really nothing, but don't you think if this product was any good that it would be on offer for such a small price?
Just check out their private Facebook group with 12 members.
Just look at the number of affiliate marketers who are trying to sell this $12.00 product and including supposedly "thousands of dollars" worth in additional bonuses.
I have tried several of these products in the past and none of them worked.
If you want to learn about affiliate marketing you have to find the right training.
Wealthy Affiliate is a company that has such a training platform and the beauty about this is that it is 100% free to check out.
There will be no credit card details asked for and no upsells.

---
Feedback, Comments and Subscribe
Hope you enjoyed this Commission Blaster review and if you did why not share it amongst your friends so that they are fully aware of this product.
Any questions just put them in the comments section and I will get back to you at my earliest convenience.
Until next time, stay safe.