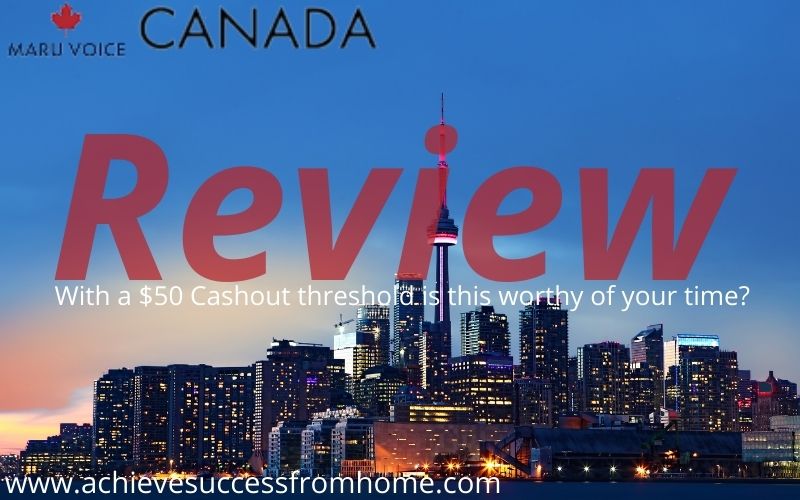 Hi, I'm Mick and welcome to this
Maru Voice Canada Review
A dedicated survey site that we have only just become aware of so we thought that we would check them out and see what they have to offer.
Now, you are here because you either received a personal invite or you saw the marketing campaigns on social media.
No matter what, welcome to this site dedicated to helping people like you find their way in the MMO (Make Money Online) world of Internet Marketing opportunities.
A place that is literally full of people trying to sell you their "C**P"!
Well, we are here to put it straight to you and hopefully guide you on the right path.
Doing research like you are doing here is the best way to help avoid scams and the only way to find legit opportunities.
So is Maru Voice a scam or is Maru Voice Canada a legit way to make money online?
All will be revealed to you in the next few minutes so let's get right into it.
---
[Affiliate Disclosure: This post may contain affiliate links which means I may earn a small commission if you purchase anything through one of the links. However, this will not affect what you pay!]
---

Product: Maru Voice Canada
Founder: Maru/Blue which is part of the Maru Group
Product Description: Dedicated online survey site
Website: www.maruvoice.ca
Price of product: Free to join
Recommended: No
Summary: Taking part in online surveys is very popular nowadays, more so since the pandemic but there is a lot of scams out there to avoid.
Whilst there is a lot to sidestep you should also be aware that online surveys haven't gone very far over the years in terms of earnings.
We feel that most of these companies just aren't fair to their members considering the amount of time that you have to spend on their sites.
We know that these sites can be a godsend for most people and as long as you are aware that doing online surveys is going to make you rich and they certainly aren't a way to replace a full-time job then that is ok.
However, if you are looking for a way to replace an existing job or a way to better your life…

---
If you are sick and tired of SCAMS, Pyramid schemes, MLMs, recruiting, having to purchase stocks, haggling family, friends and customers. Looking for a proven method of making money online, then check out my #1 recommendation. 
---
Internal Summary and Navigation
---
What is Maru Voice Canada about and who are the Founders?

Maru Voice Canada is a dedicated online survey site that was initially founded in 2006 under the name of Angus Reid Forum.
They now belong to Maru/Blue which is part of the Maru group.
In March 2018 the domain Maru Voice Canada was registered.
Maru Voice Canada works closely with leading brands, government agencies, retailers and local businesses.
As a survey panellist, you get to help businesses through your opinions and influence to get new products to market.
Maru Voice Canada offer 2 ways of making money, by allowing their members to take part in online surveys and their own affiliate program where you can refer people to join, more on that later.
It is interesting to know that in their transition from the Angus Reid Forum they (Maru Voice Canada) offered its members provided they moved across by the 30th of April.
Entry into a competition where you could win a Fiat 500.
In May 2021 Maru Voice Canada has paid out $56,935 in rewards to its members.
Maru Voice Canada are part of 2 other sites Maru Voice UK and Springboard America.
---
How does Maru Voice Canada Make Money?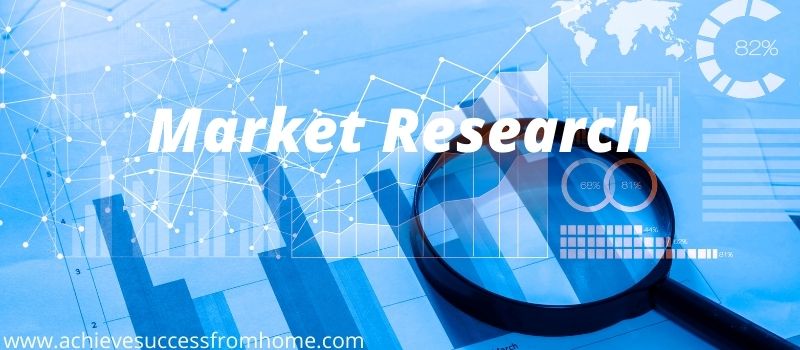 We are often asked how is it that these companies can pay their members when in fact it costs us nothing to join, well the short answer is market research.
Which is a business strategy that plays an important role in helping companies compete in the world of business.
By gathering information about current and new markets along with customer behaviour and trends.
This can be done in a couple of ways, by online surveys and through analysing secondary data.
It is the job of Maru Voice Canada to provide a way to extract that information through surveys, whether in-house or through 3rd party survey providers.
Once the survey panel taker has completed the task then Maru Voice Canada is paid a commission of which, a part should be distributed amongst its members.
Nowadays, you'll find businesses and organisations moving more to the internet for this information like the Google search engine and social media as the information is all there, you just have to extract it.
---
How does Maru Voice Canada

W

ork?
Becoming a member of Maru Voice Canada is a fairly straightforward procedure.
Just enter a few personal details then answer an email that will be sent to you so that you can activate your account.
Once you are signed in to the member's dashboard you will find a number of surveys regarding your personal information which you should fill in.
These allow and give Maru Voice Canada more flexibility in finding the right surveys to match your profile.
Each survey that you do fill in will mean that you'll get entered into a draw.
If you decide to not take these surveys (like most won't) then that will mean that the number of surveys you receive will not be so great.
For signing up and becoming a member of Maru Voice Canada you will be entered into a prize draw where you could win $1000.
That's if you are a non-Quebec resident because that figure is $500.
Maru Voice Canada uses a points system 
1 Maru point = $0.01
100 Maru points = $1
1000 Maru points = $10
5000 Maru points = $50 (minimum threshold)
Paid Surveys 
Paid surveys at Maru Voice Canada is one of 2 methods where you can earn some money and we'll be discussing the 2nd method a little later.
There are two types of surveys available, surveys that come directly from Maru Voice Canada and surveys that come from third-party providers.
The third-party surveys will mean you been redirected to the customer's site which can sometimes mean losing a connection partway through the survey.
If this happens then, unfortunately, getting paid for the survey will not happen but in some cases, you are rewarded by Maru Voice Canada for your time.
Surveys range from 50 – 500 points or $0.50 – $5 but we would suggest expecting this to be around an average of 50 – 150 points.
The minimum threshold at Maru Voice Canada is $50 which we very rarely come across and if you take a look at Maru Voice UK then you will see that the minimum threshold there is £10. Which we still think is high!
In terms of how long it is going to take to reach that threshold, well let's take a look.
Let's say that the average paying survey was 250 points or $2.50 and we are been conservative with this figure.
That would take 20 surveys and considering that you are going to get disqualified for around 20% of the surveys.
That would mean that you would have to receive an invitation for 100 surveys and our experience tells us that will not happen.
Even if we said that you might receive 25 survey invitations in a month, then it would take 4 months to reach the threshold of $50.
Now would you agree with us that this is definitely not a good way of spending your precious time online?
Entering draws 
There are regular sweepstakes that you will be entered into automatically where you could win a prize.
Where you are automatically entered after you complete a survey and they are drawn once a month with 6 winners receiving a share of the $800.
For completing the profile surveys you are automatically into a monthly draw and there are several surveys, 1 entry per survey, where there are 9 winners sharing the $900 prize.
Refer a friend
Each member has their own unique affiliate link which you can use to invite family and friends to Maru Voice Canada.
For each person who becomes an active member, you will receive 200 points or $2.
What we normally find with the affiliate program is that you make a commission on everything that your referral earns but here we find that is not the case.
However, invite 100 people and you will receive $200.
How you get paid
As we have recently mentioned the minimum threshold for redeeming points to cash and withdrawing is $50.
There are a few methods that you could use been PayPal the obvious one.
PayPal
Virtual and Physical Visa Cards
Many other e-gifts that you can choose from too
---
How much can you make with Maru Voice Canada?
In our experience with taking online surveys, we found them to be very frustrating and time-consuming.
However, you can earn a few bucks which might come in handy for some people but they certainly aren't going to make you rich so don't jack in that full-time job.
We mentioned that the minimum cashout threshold is $50 which is extremely high and why is that you may ask.
Straight off the bat, the more the money stays in Maru Voice Canada's bank the more interest they will make, and that's it period.
You are going to have to dedicate a lot of your time to this platform and the best you can expect to earn and seeing that you can only draw at $50.
Then $50 every 3 months which means you won't be earning a monthly amount.
---
Who is Maru Voice

Canada F

or?
Maru Voice Canada is primarily for Canadian residents as the name states however, Quebec residents do seem to be single out for whatever reason as can be seen with the new member sweepstake that you are entered into.
$500 prize for Quebec residents
$1000 prize for non-Quebec residents
There are 3 ways that you can become a member, either you can be invited either through…
Maru Voice Canada themselves
A Maru Voice Canad's member's affiliate link
Directly
---
What we liked about Maru Voice Canada
Dedicated survey sites like Maru Voice Canada rely solely on large numbers of surveys which we often find doesn't happen, that's why there is an increase in GPT sites. We did find a few things we liked though!

Various methods for redemption with PayPal been the most obvious choice, however, there are other ways such as gift cards etc.
Earn points when you are disqualified or don't qualify for a survey which means that your time won't be totally wasted.
---
What we don't like about Maru Voice Canada

There were a number of things we didn't like about Maru Voice Canada and they are listed below.
Don't expect to find many surveys available which could mean that you are left with nothing to do which is why we see so many GPT sites around.
Not qualifying for surveys will be your biggest problem and we suggest to try and avoid this, you should take your time when answering the questions.
Often the questions are there to catch you out and see if you are paying attention.
Very low earning potential and you will find this with all sites like Maru Voice Canada and just something you are going to have to live with if doing online surveys is what you like doing.
Normally we would say, expect to earn between $50 and $100 a month but we see this figure not to be that great due to the $50 threshold.
A high cashout threshold is currently $50 which we find very high for this type of site and you will struggle to reach that figure unless surveys are in abundance and they seldom are.
Not available to join which they seem to put in place from time to time which we don't have an issue with, but that sort of indicates to us that you will not find that many surveys to take part in.
---
Is Maru Voice Canada

a SCAM or LEGIT?
The way scammers like to operate is to try and get as many as they can to be involved, which usually means opportunities like this tend to be open to as many countries as possible.
With Maru Voice Canada that is not the case as they are only open to residents of that country which is a good sign.
So in answer to the question, Is Maru Voice Canada a scam?
No, it isn't and whilst it might be legit make money opportunity, this is not something that we would recommend based on a few factors which we have already highlighted.
The main ones, been a lack of surveys and a high cashout threshold of $50
---
Maru Voice Canada Review

: Final Thoughts!
What we liked about Maru Voice Canada was the exclusivity meaning only residents from Canada were allowed to join.
However, what we didn't like was the time it would take to make the $50 threshold meaning that you will probably not be earning a monthly figure.
If online surveys are what you enjoy doing then you might like to check them out… Freeskins, Swagbucks, Reward XP, Branded Surveys, or Idle Empire
All good alternatives and they will keep you occupied when surveys at Maru Voice Canada dry up.
However, if doing online surveys was just a stop-gap and you really want to learn how to make some real money then…

---
Feedback, Comments and Subscribe
Anyway, guys what did you think and did you enjoy the review?
If you did, why not share it amongst your friends and family on social media.
If there is anything you'd like to add to this review or have any questions for us, then please add them below in the comments section and we will get back to you.
Until next time, stay safe.